NCA Christmas Party 12/9/17
Hillcrest Country Club hosted NCA again this year, around 120 members came out to have a good time and wrap up the year.
Shrimp Boil 10/4/17
Stephenson Truck Repair hosted the annual shrimp boil again complete with tours of the facility. There was plenty of food for dinner and leftovers sold out fast.
Husker Tailgate Party 9/29/17
Bob set up another fun time at Hollywood Bowl, ordered up some good weather, and most importantly a Husker Win! Bob made centerpieces, had door prizes, and 2 Tom Osborn signed footballs, and of course we had plenty of food.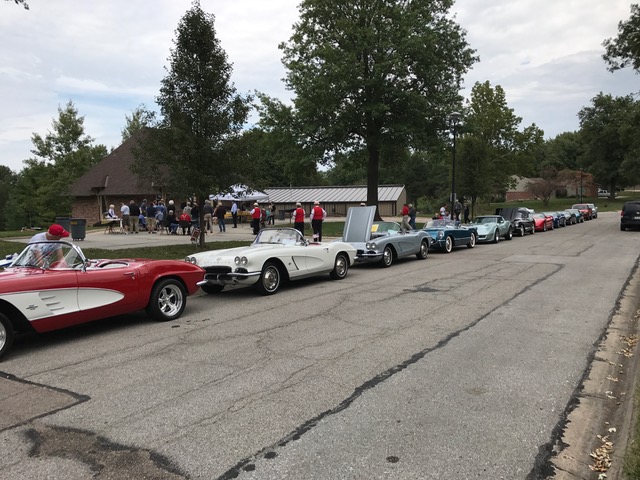 Wellingting Greens 50th Anniversary 9/17/17
15 members helped to celebrate the Wellington Greens Anniversary along with a barbershop quartet, cake, ice cream, and good times.
All Corvette Show 9/10/17
Even with a few showers 226 cars showed this year along with great visitor turnout.
NCA Picnic 8/27/17
Around 1pm on a beautiful fall Sunday around 80 members were hosted by Dick and Vicki for an afternoon of fun, food, and boat rides. Ann and Larry planned a great meal and as always there was plenty of food with members bringing there favorite sides and desserts. As always the picnic was an event not to be missed!
Aurora Open 8/24/17
Fourteen members of the Nebraska Corvette Association arrived at Poco Creek Golf Course in Aurora, Nebraska to participate in the 3rd Annual Aurora Open hosted by NCA members, Bud and Luana. The day started at 8:30 with freshly baked rolls prepared by Luana. Two man teams were then randomly selected by Bud. We were then off to play 9 holes of team competition using three different methods of play, a kind of Ryder Cup format, changing every three holes. A shotgun start allowed for us to complete 9 holes at about the same time.
At 11:30, Bud and Luana provided the NCA members with lunch consisting of relishes, pizza, and dessert. Two man teams were then randomly drawn again to start the second 9 holes using the format of "Chapman Scotch" where each player drives, the partner hits the other partner's drive, the best ball is then selected and it is alternating shots the rest of the hole.
Poco Creek Golf Course proved to be challenging for the club members but was eventually conquered with no mishaps or injuries. Upon completion of play, Bud awarded team and flag prizes which were earned by various members at each of the nine holes for various demonstrated skills. Prizes were donated by Aurora Insurance, Pinnacle Bank, and Official NCA Tire Sponsor T.O. Haas.
Some members were already asked what date would be set for next year's 4th Annual Aurora Open. I think we have to give Bud and Luana time to recover from the work and planning that went into this year's event before looking that far ahead. Needless-to-say, it is the "look to" NCA golf event of the year.
Solar Eclipse 8/21/17
Kerry, Laurie, Dan, Kathy, Linda, Cindy and Brady met up at Bob's place to enjoy the total solar eclipse and all the events Cortland had to offer, including BBQ, Icees, games, crafts, and beer. We had a great time right up until the clouds rolled in, we did eventually have a good view right after totality. Thanks to Bob for the good parking and the fun day with friends.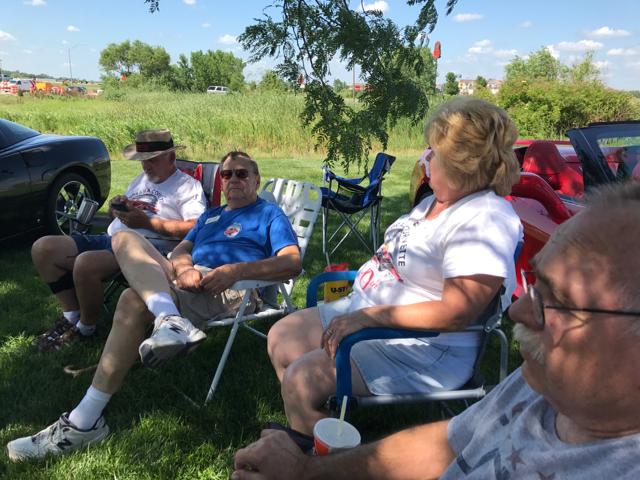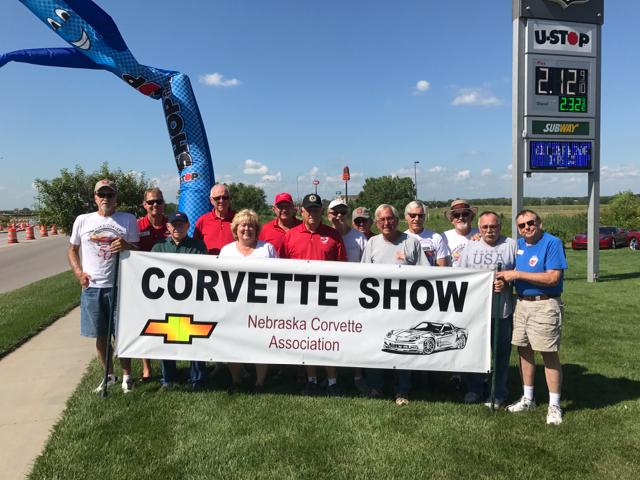 Weather was hot but we had a shade tree. We received free scratch tickets from NE Lottery, hot dogs and free drinks from U-Stop. Those who attended were: Richie F, Ray J, Daryl B, Arlyn U, Bill Z, Larry O, Mike D, Jim S, Linda WW, Jim S, Bob B, Robert S, Duane A, and Gary K also was in the picture! U-Stop officials were very glad we came.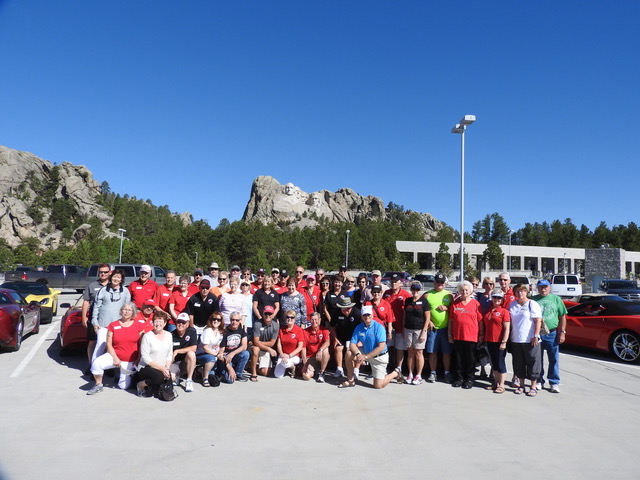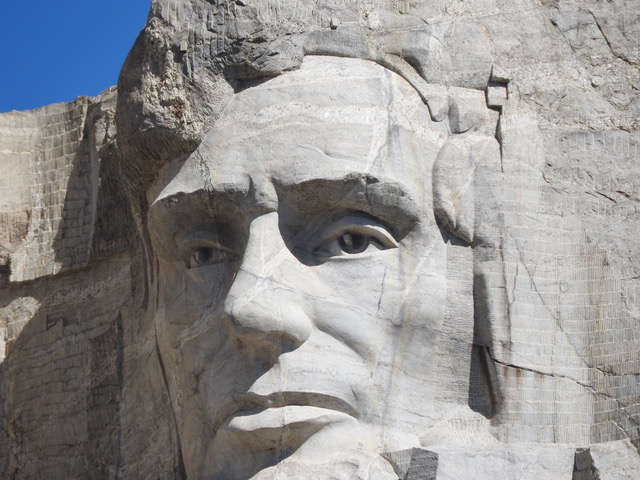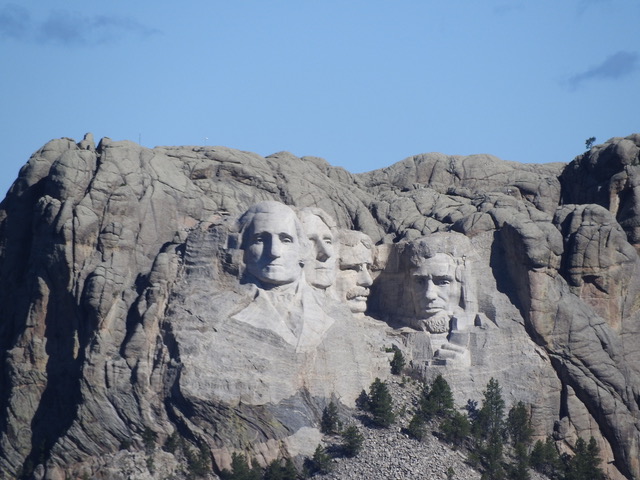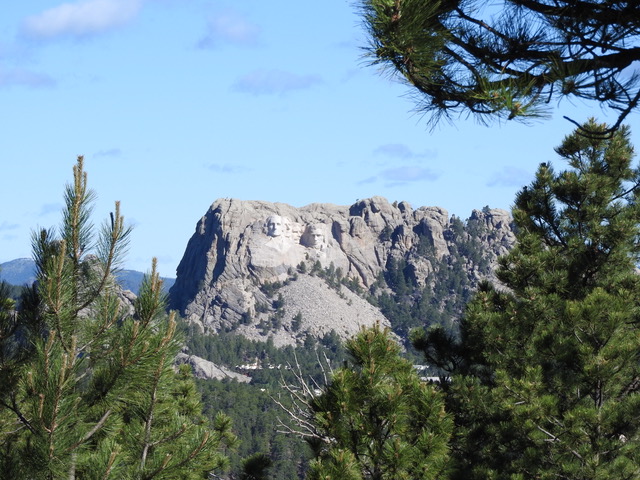 Geezer Grand Getaway 6/8/17-6/11/17
This year the Geezers hit Rapid City, SD visiting the Badlands, Spearfish, Mt Rushmore, and a train ride.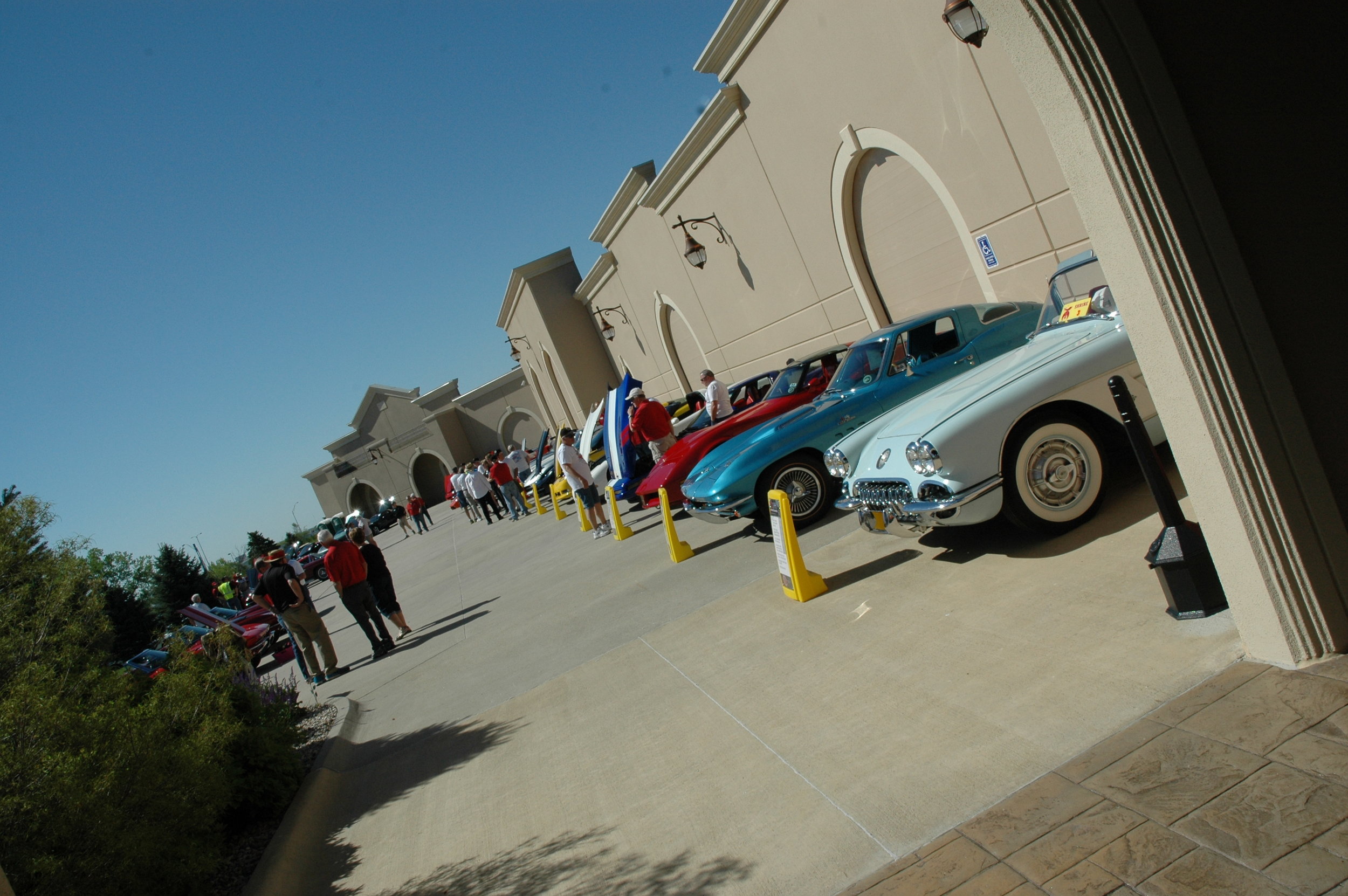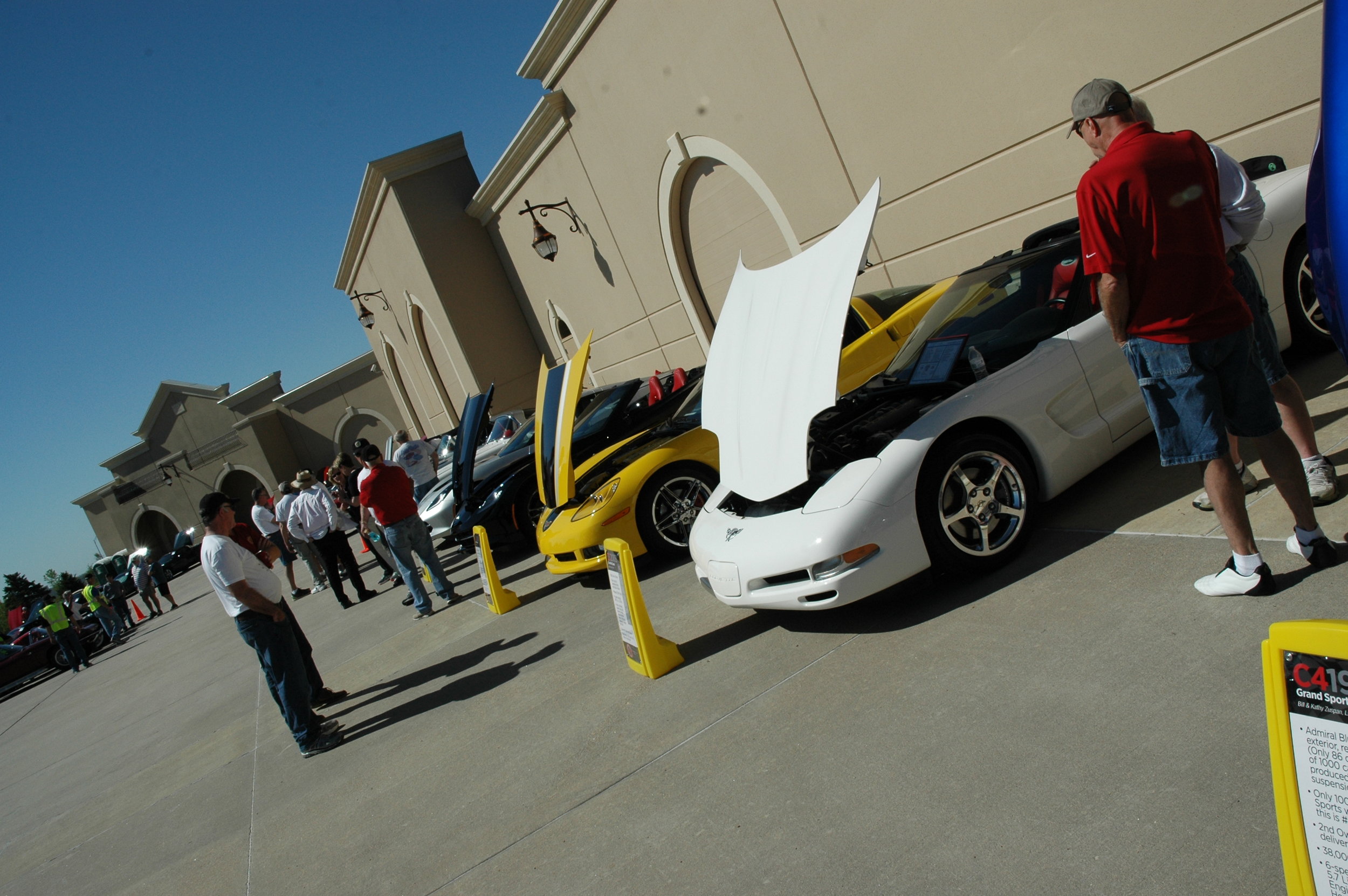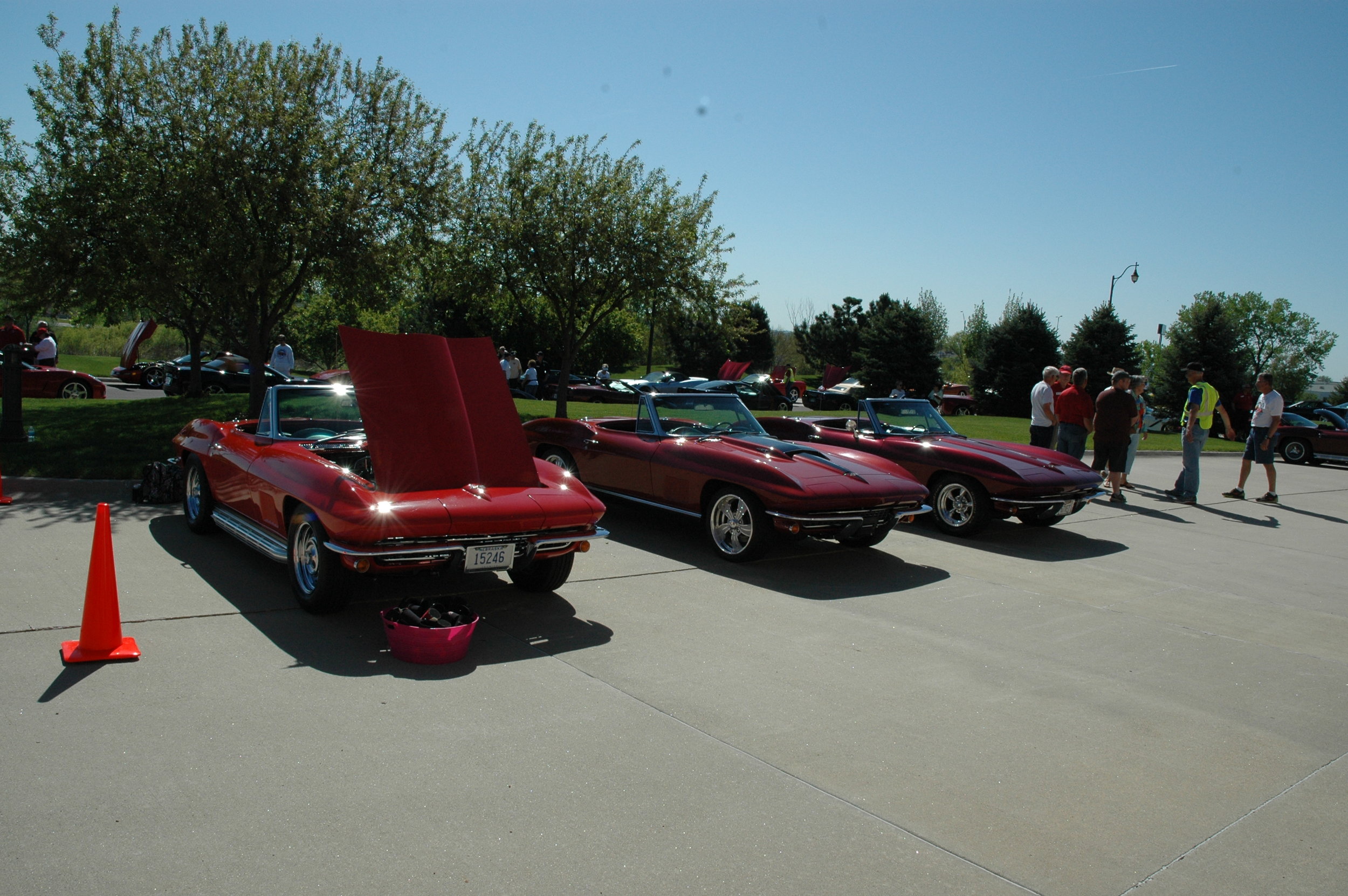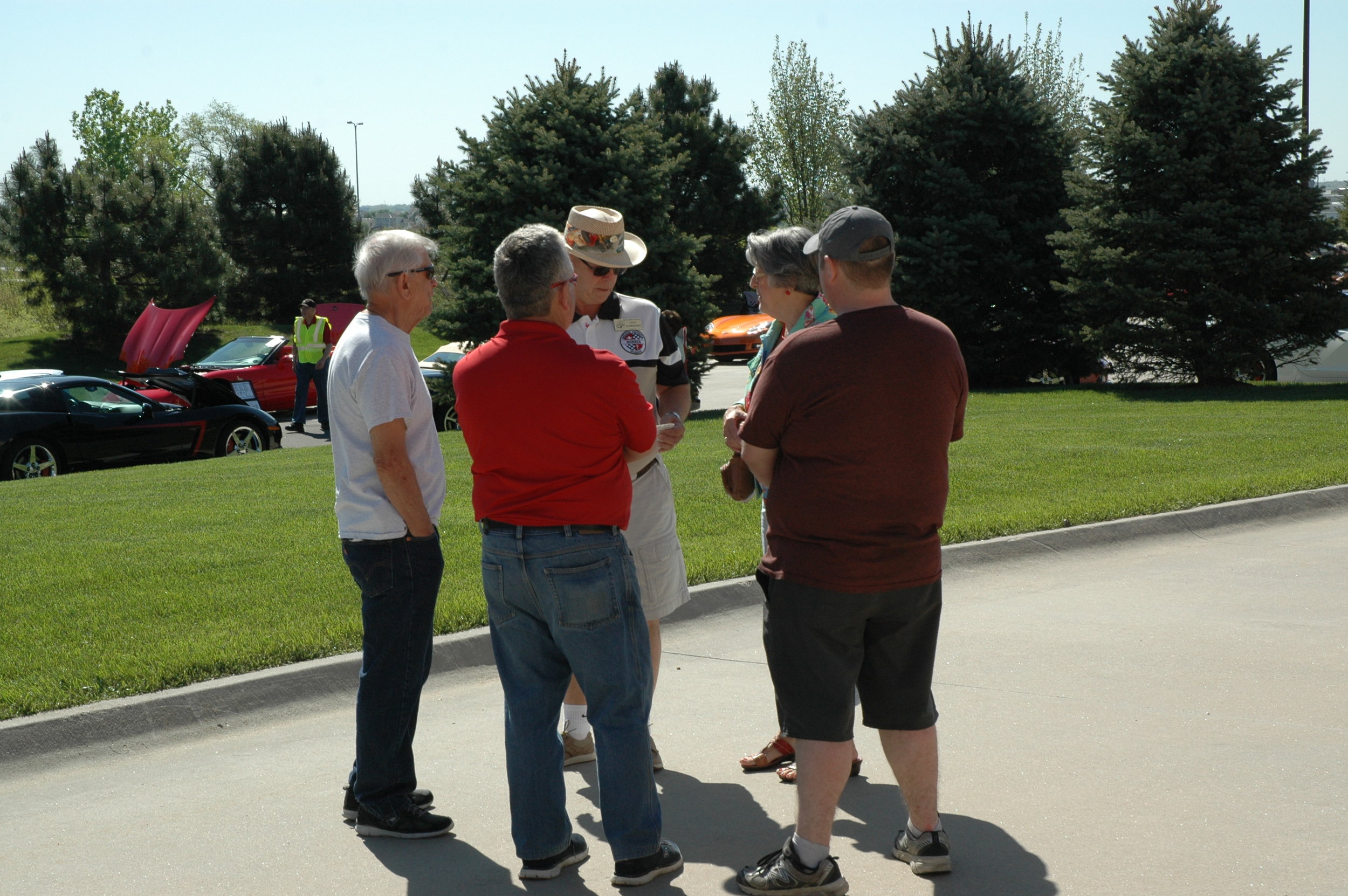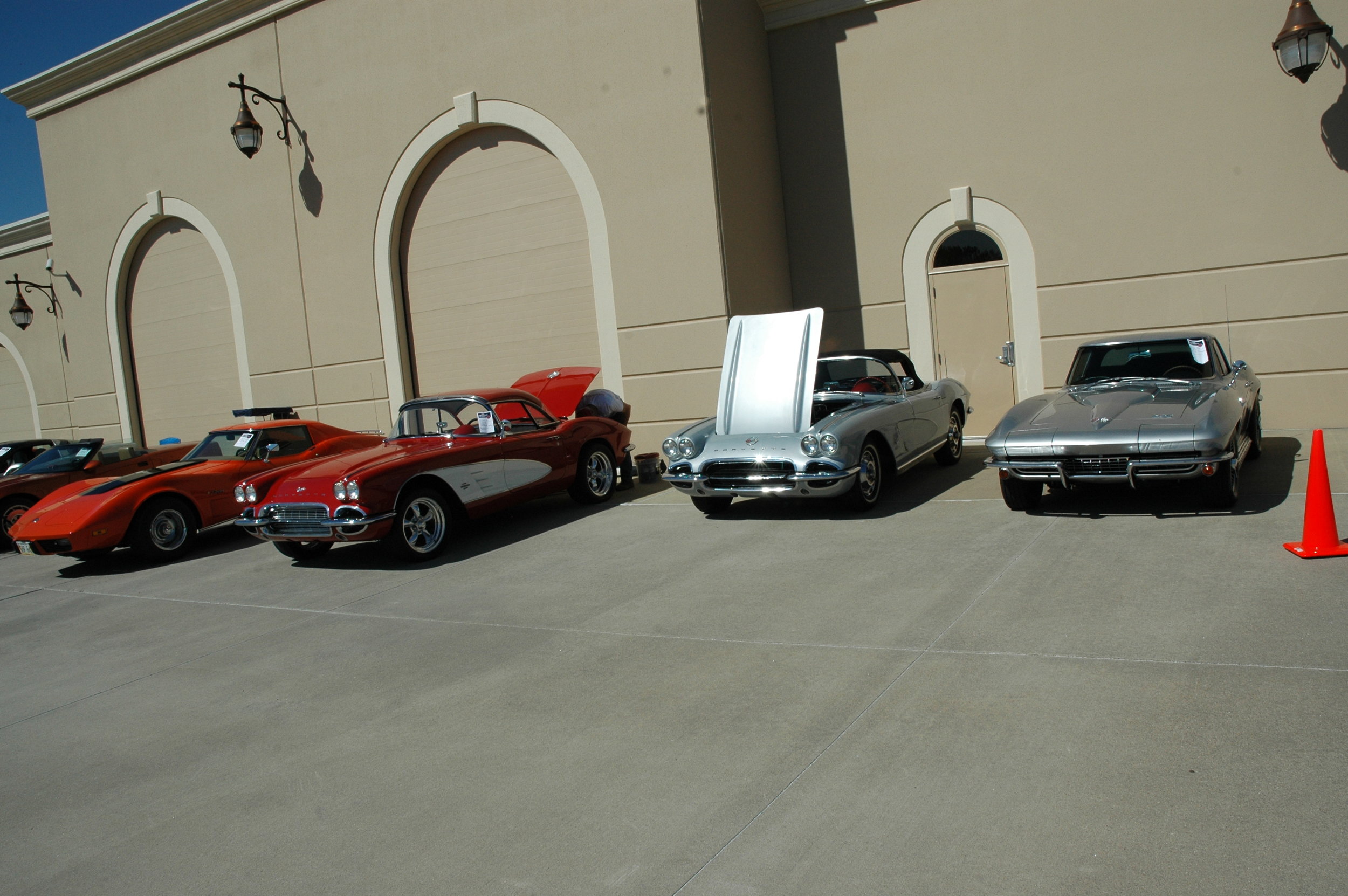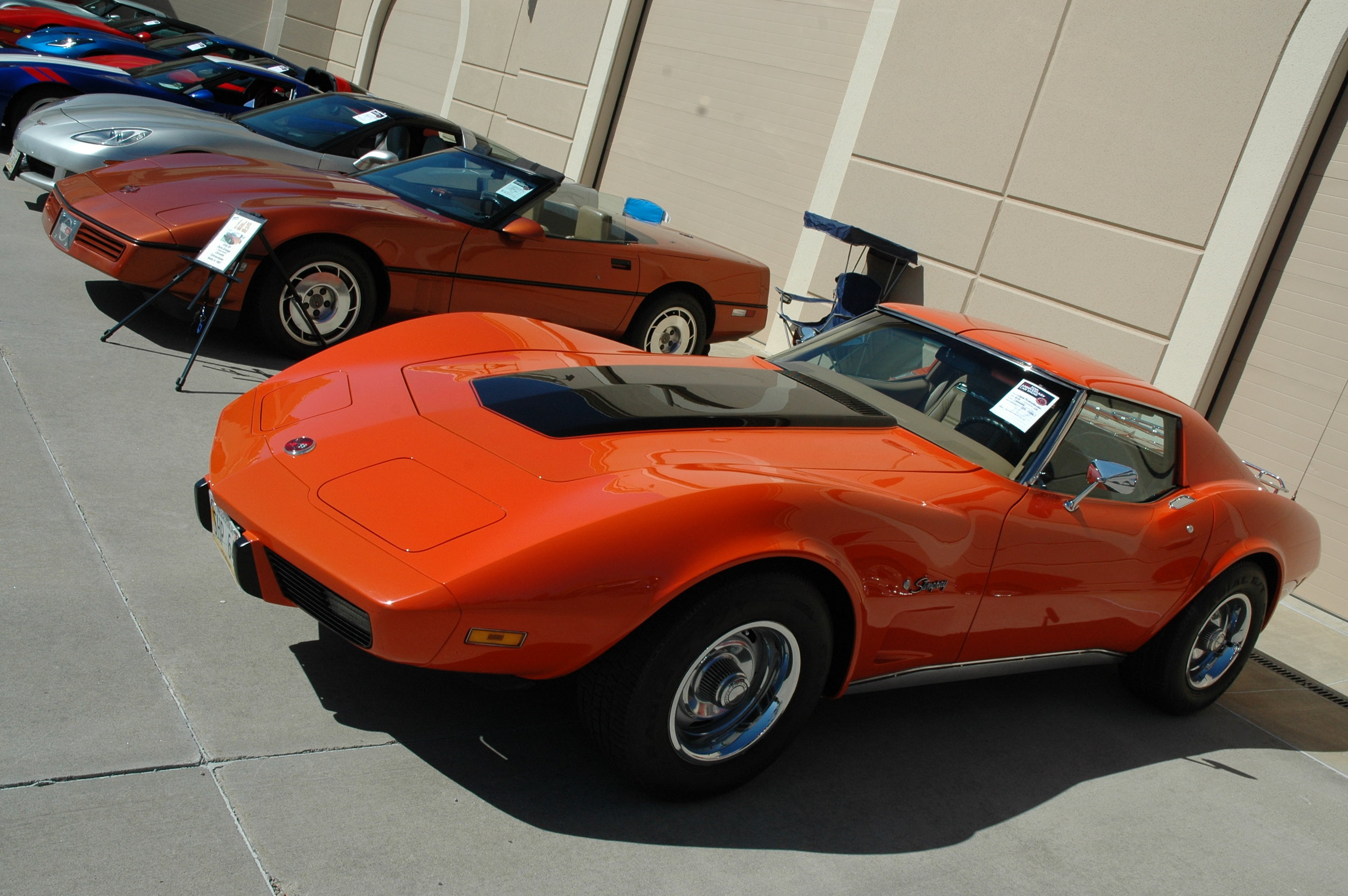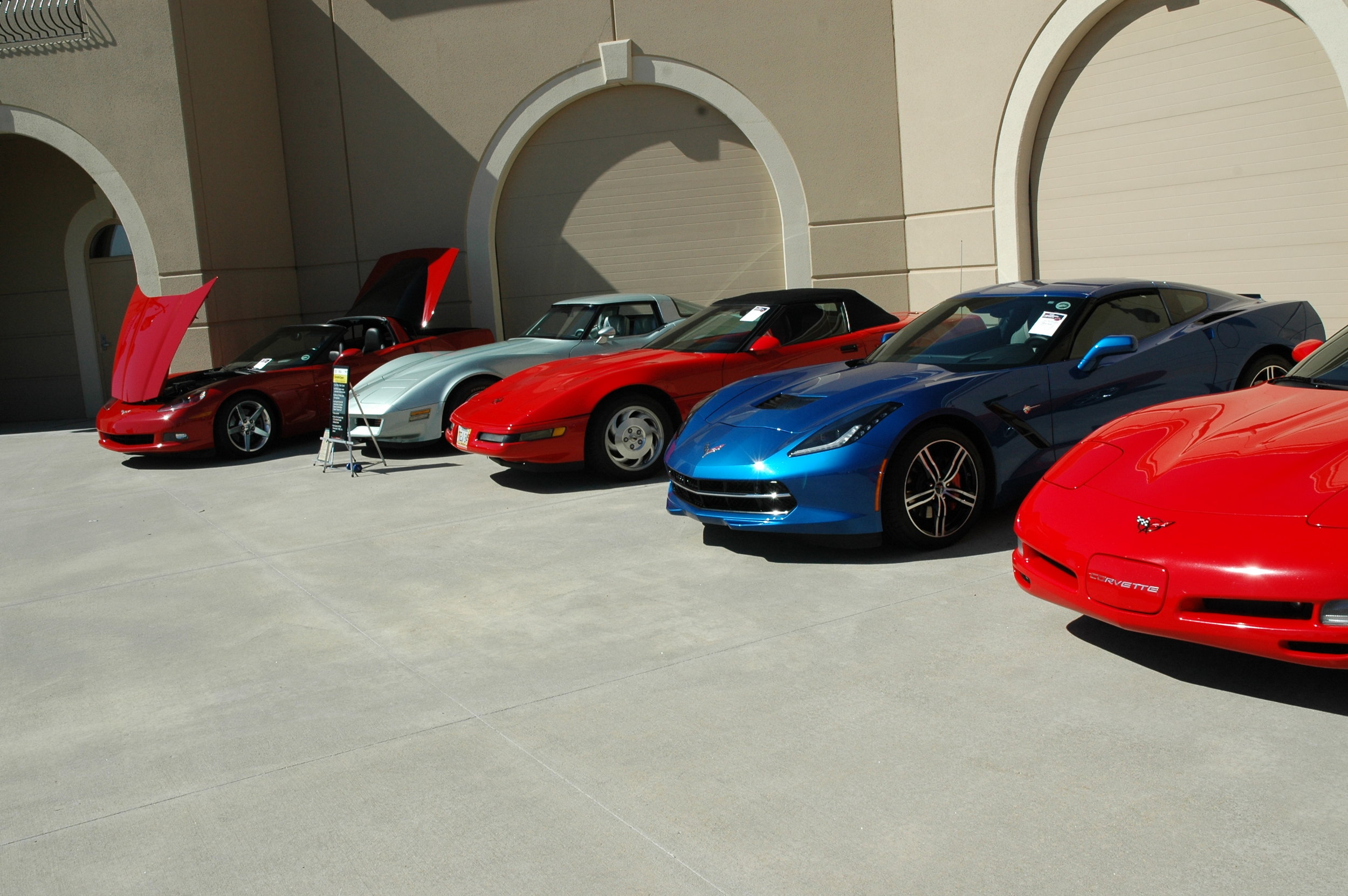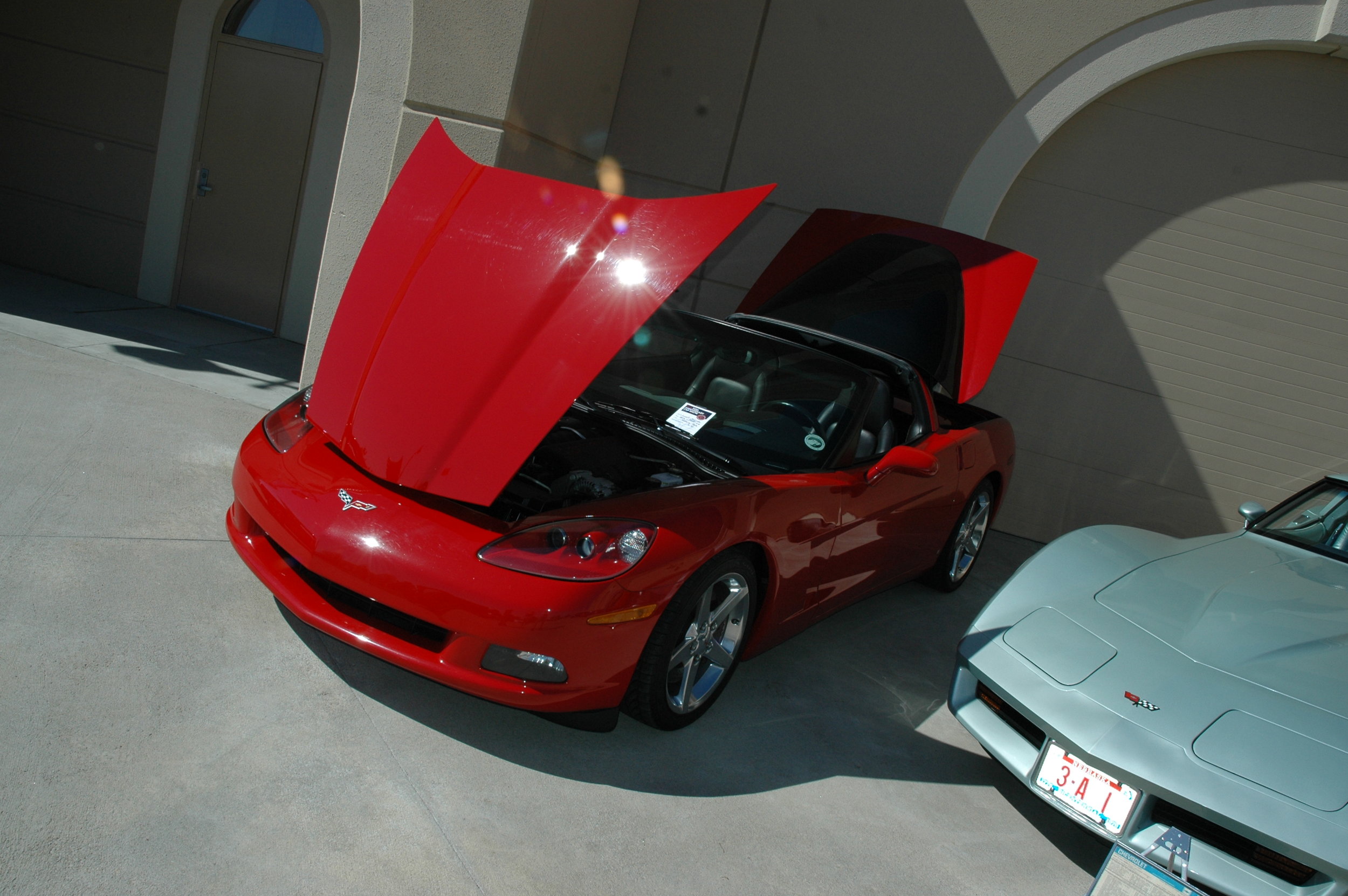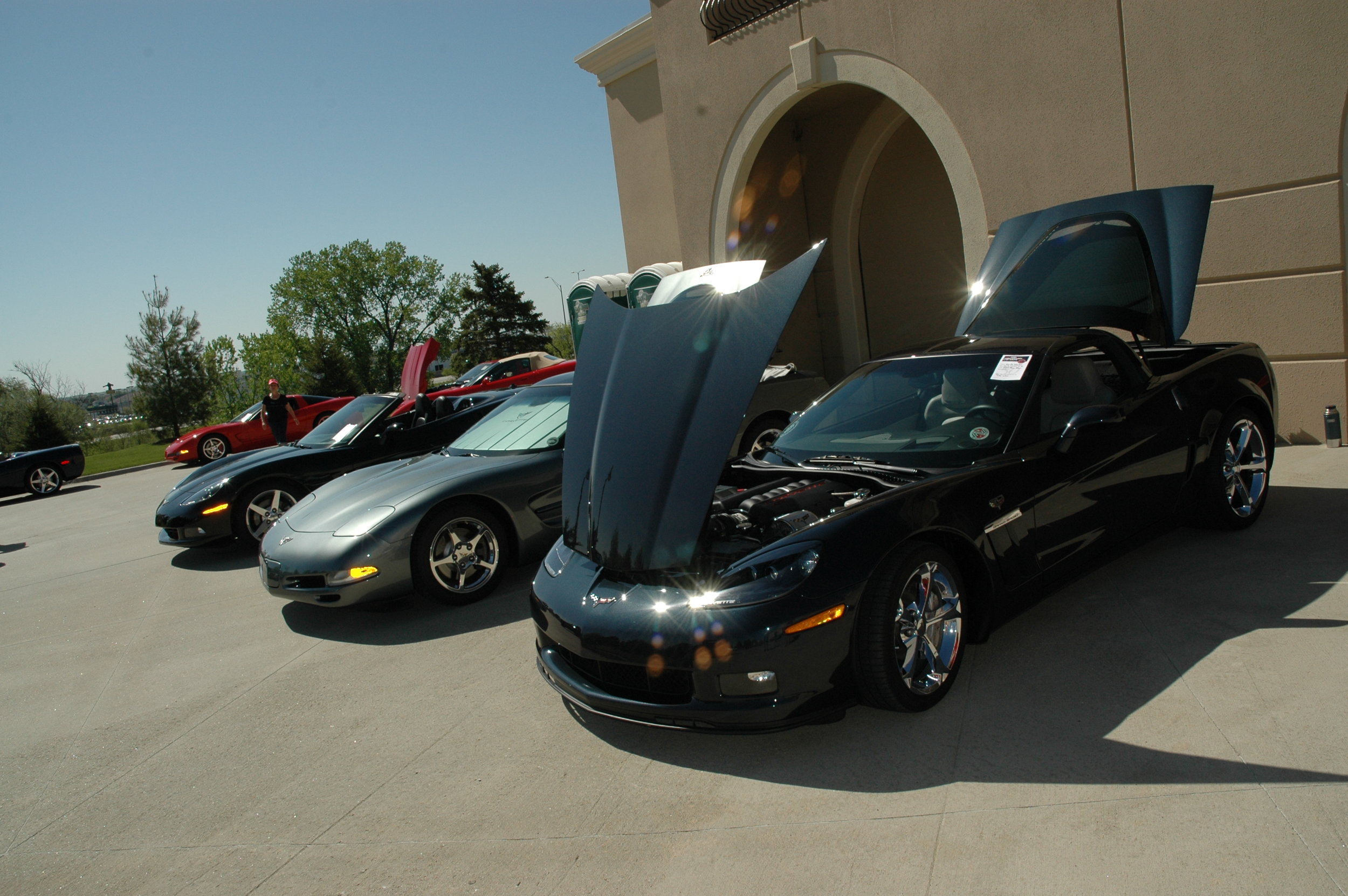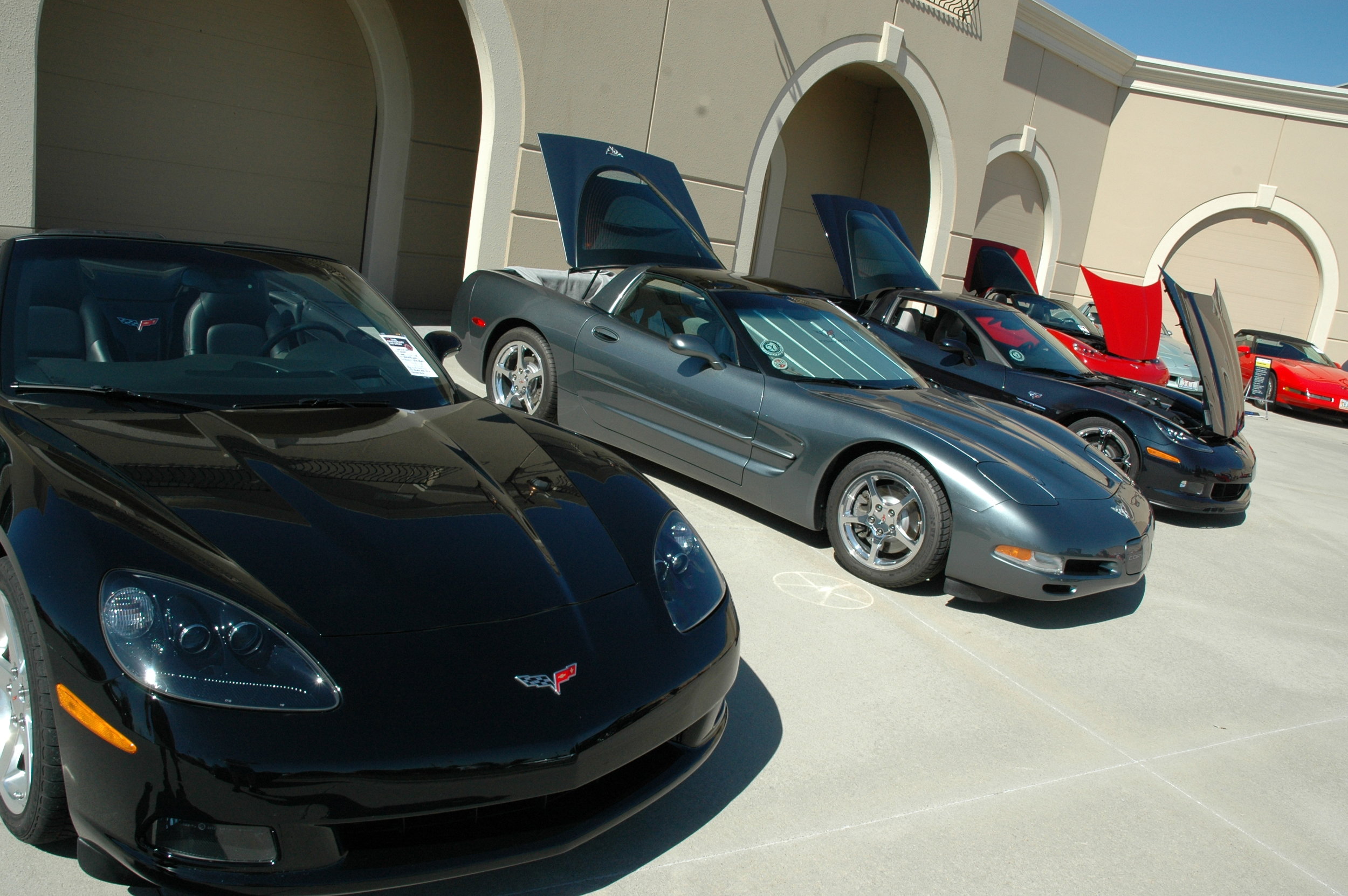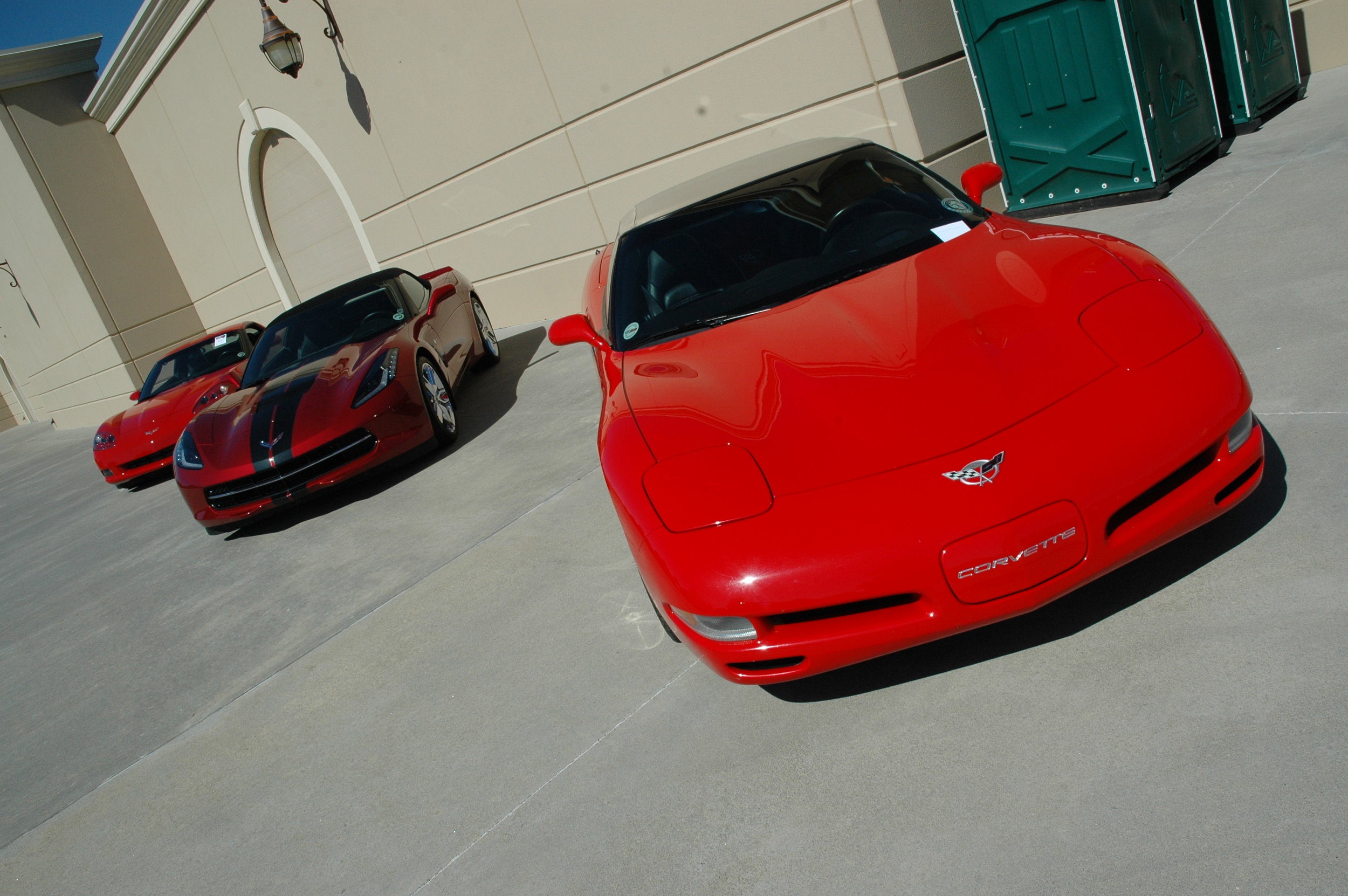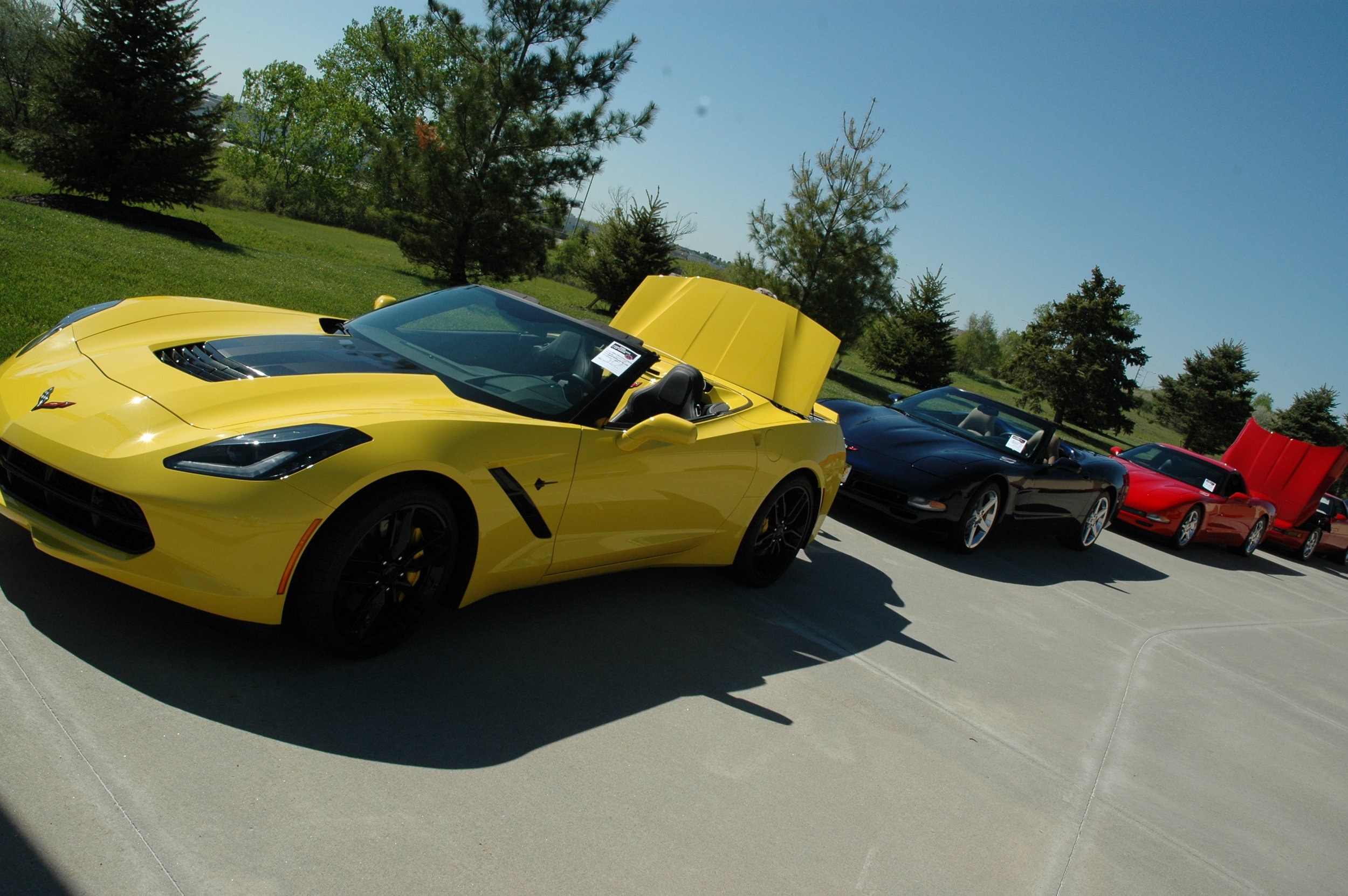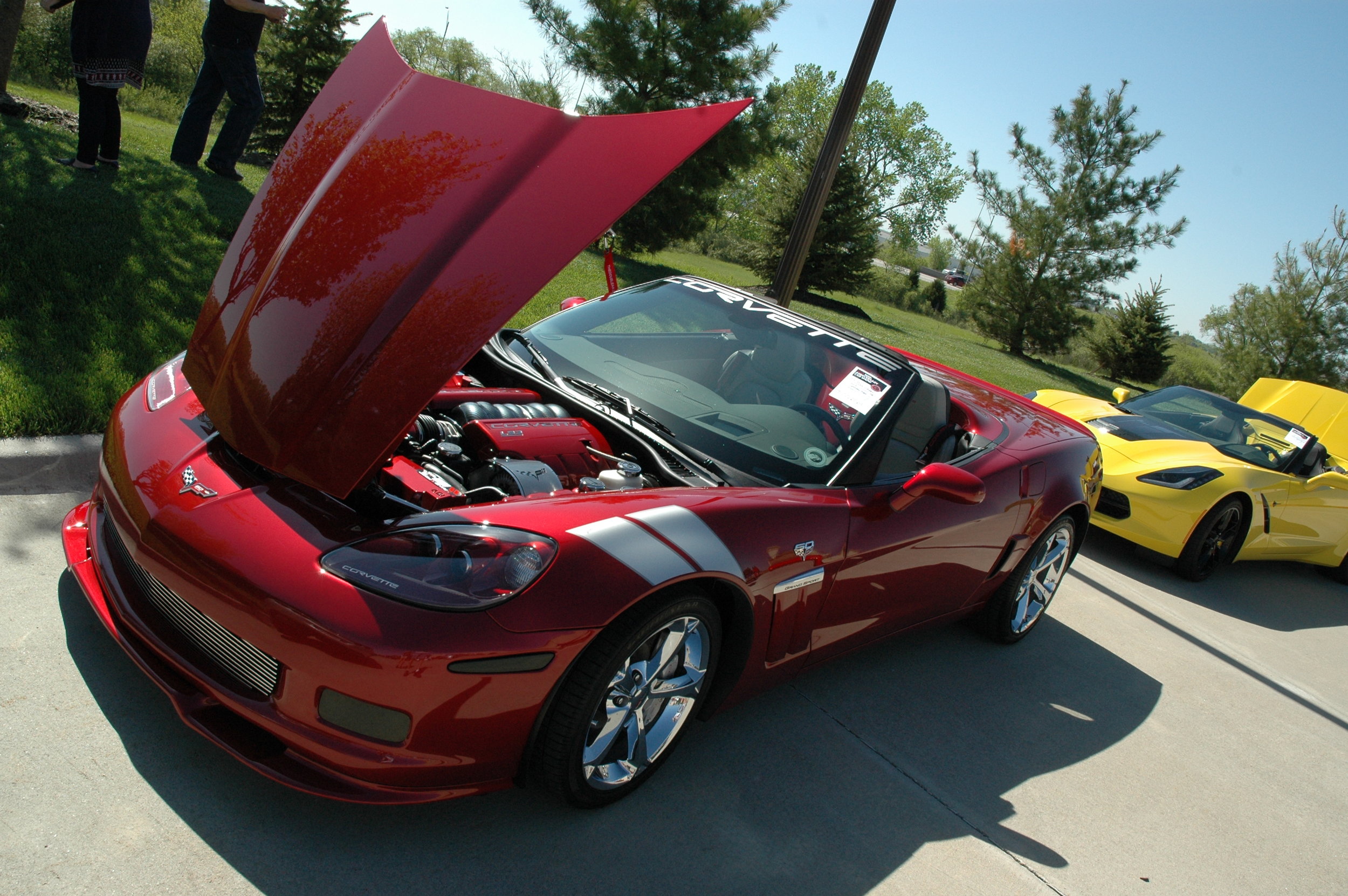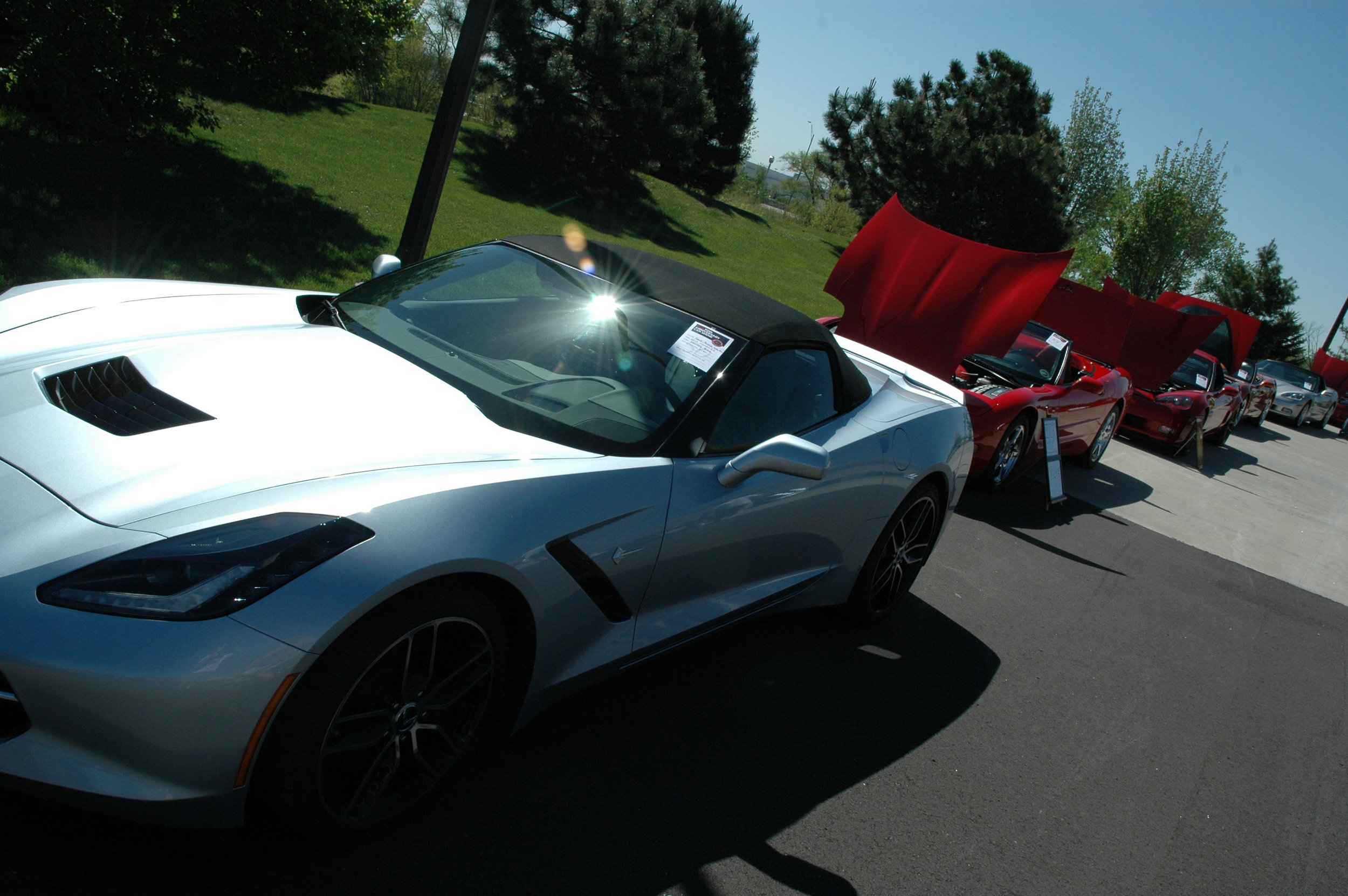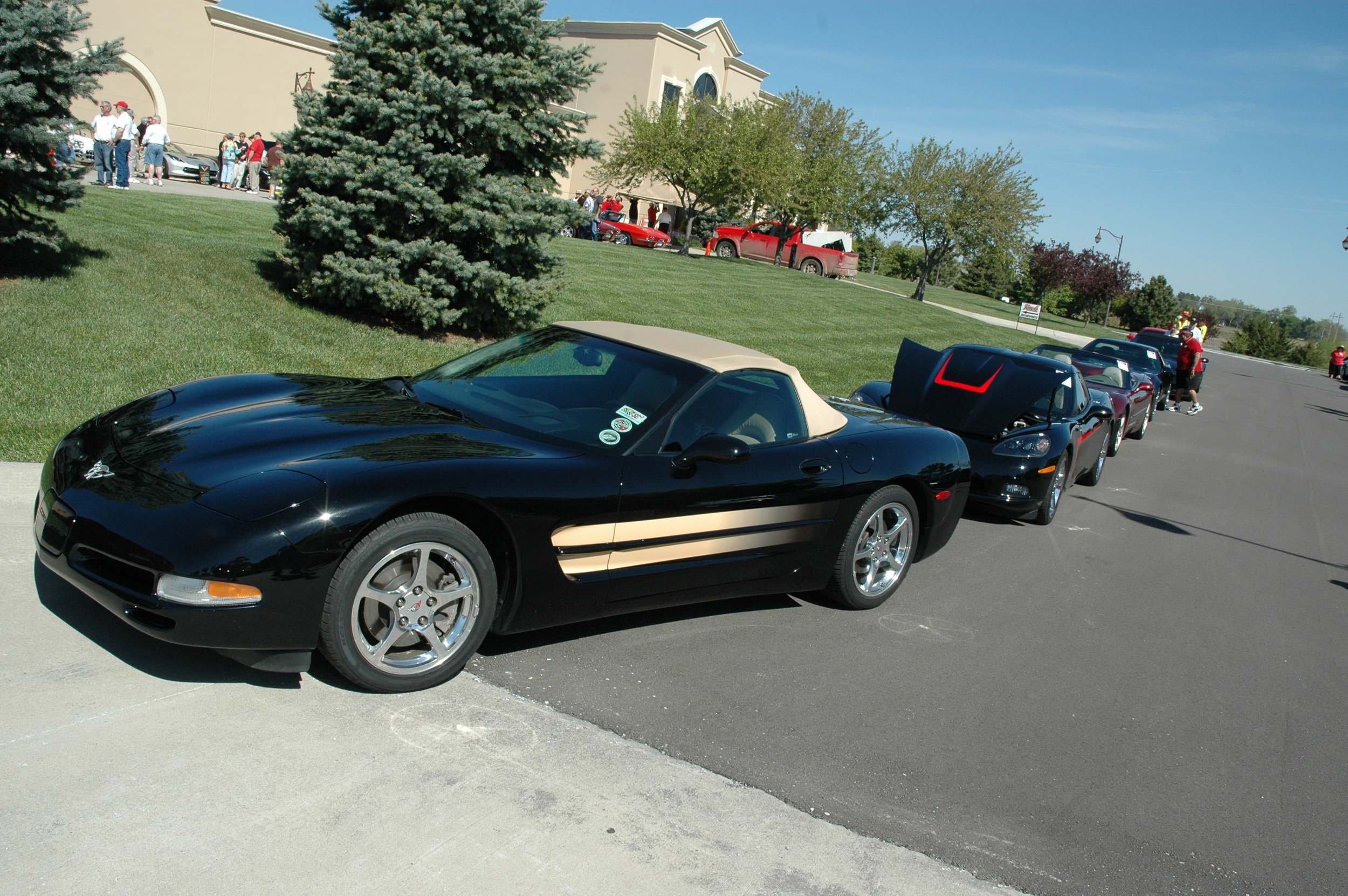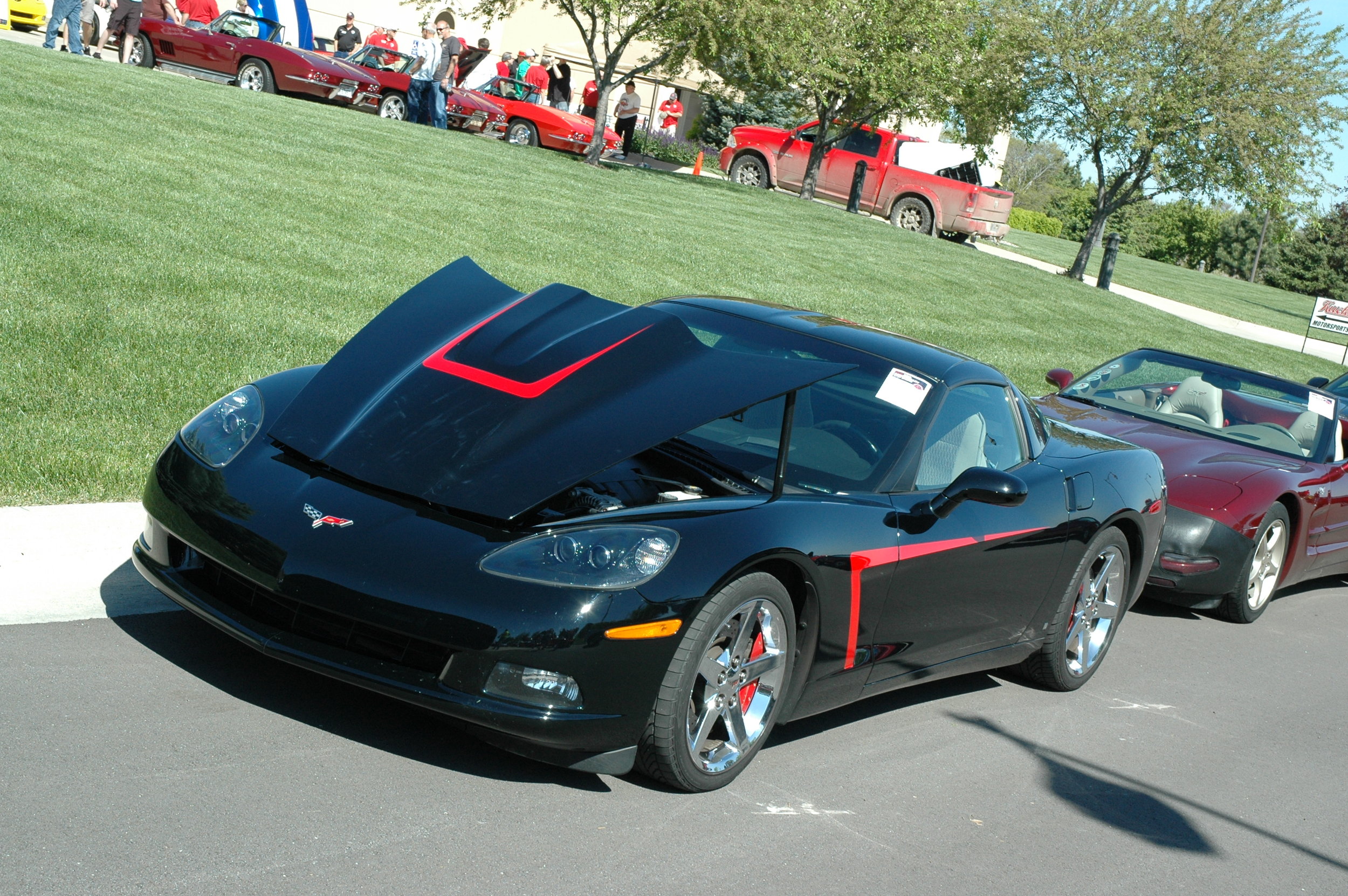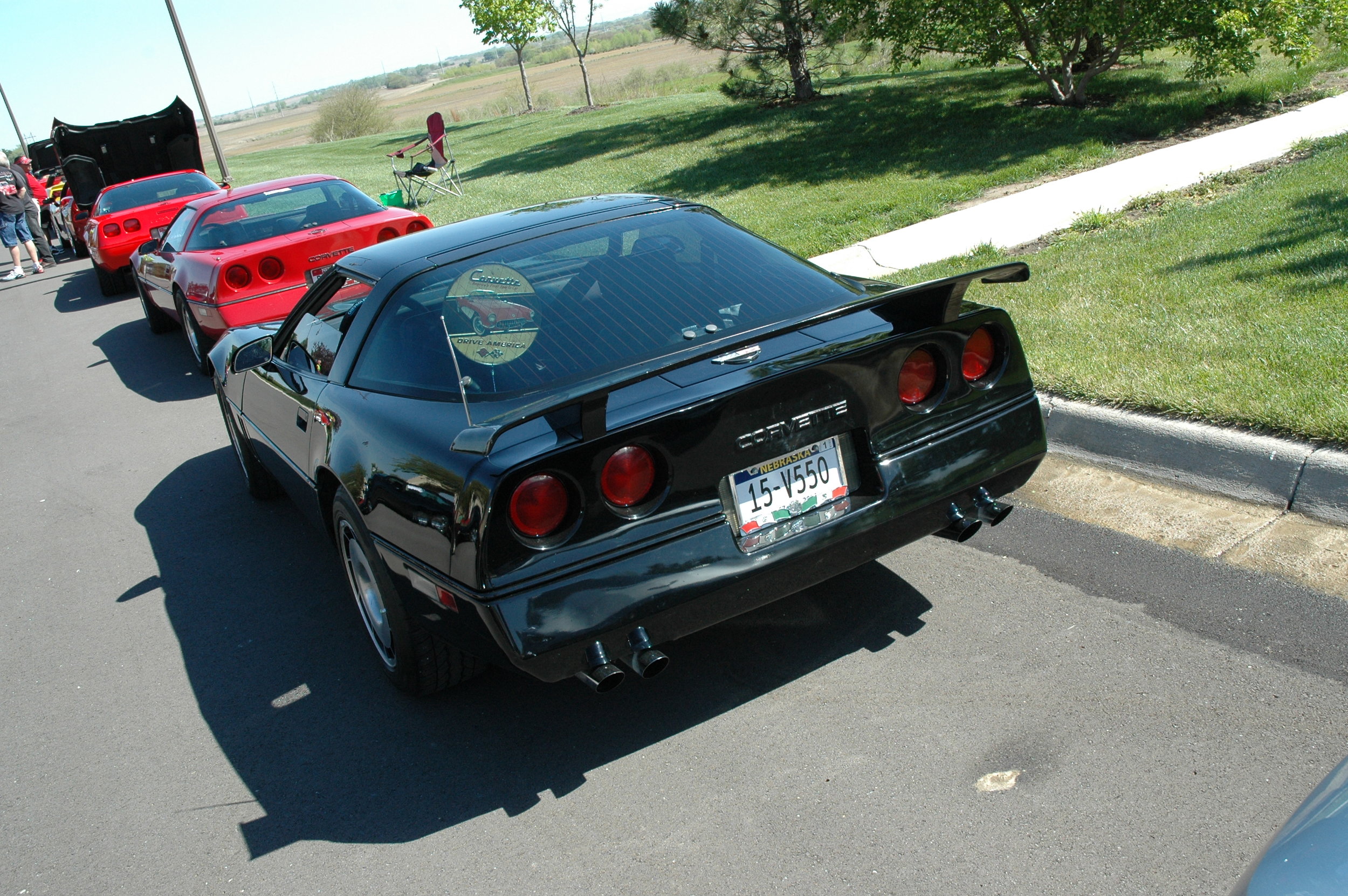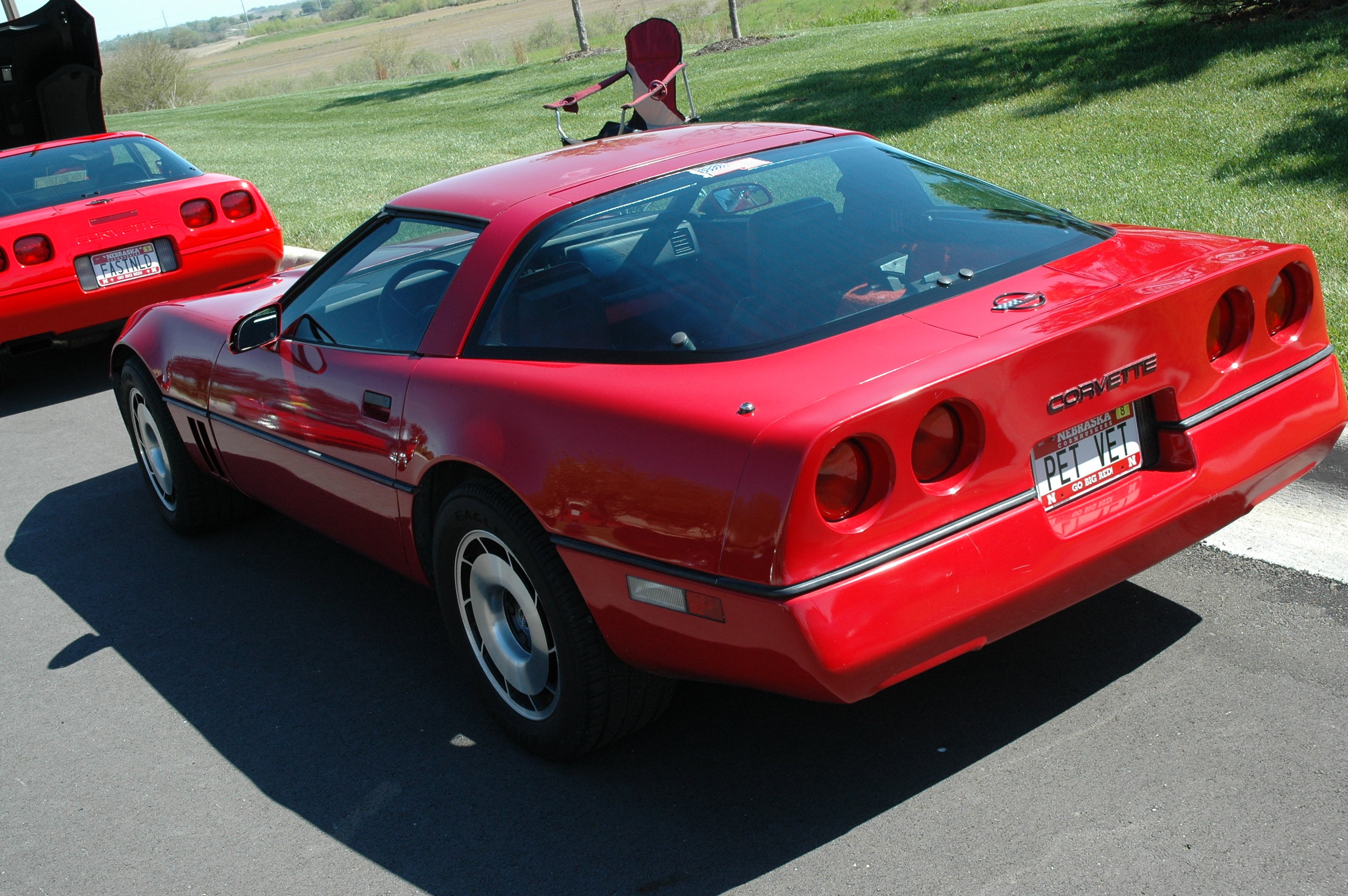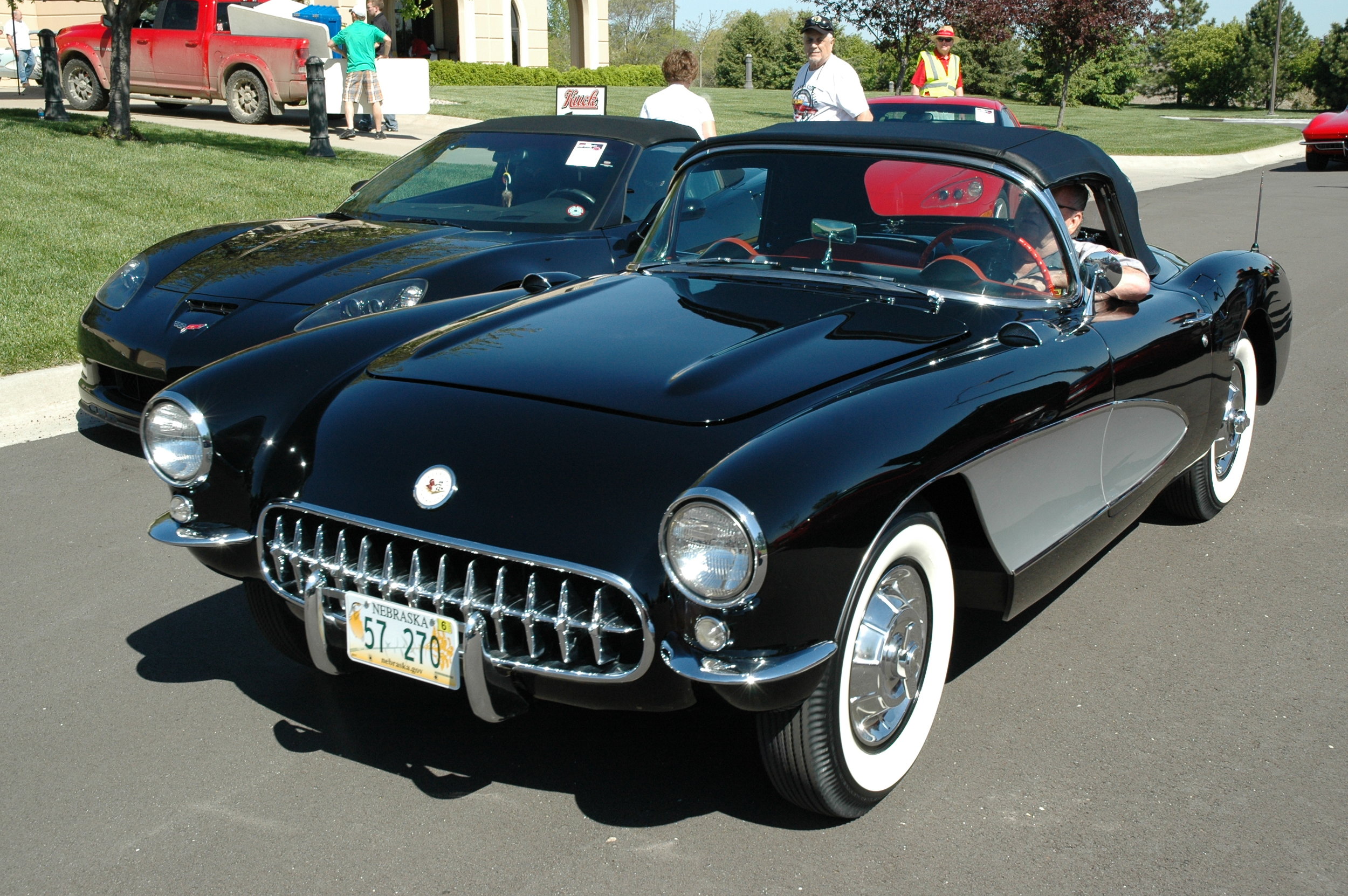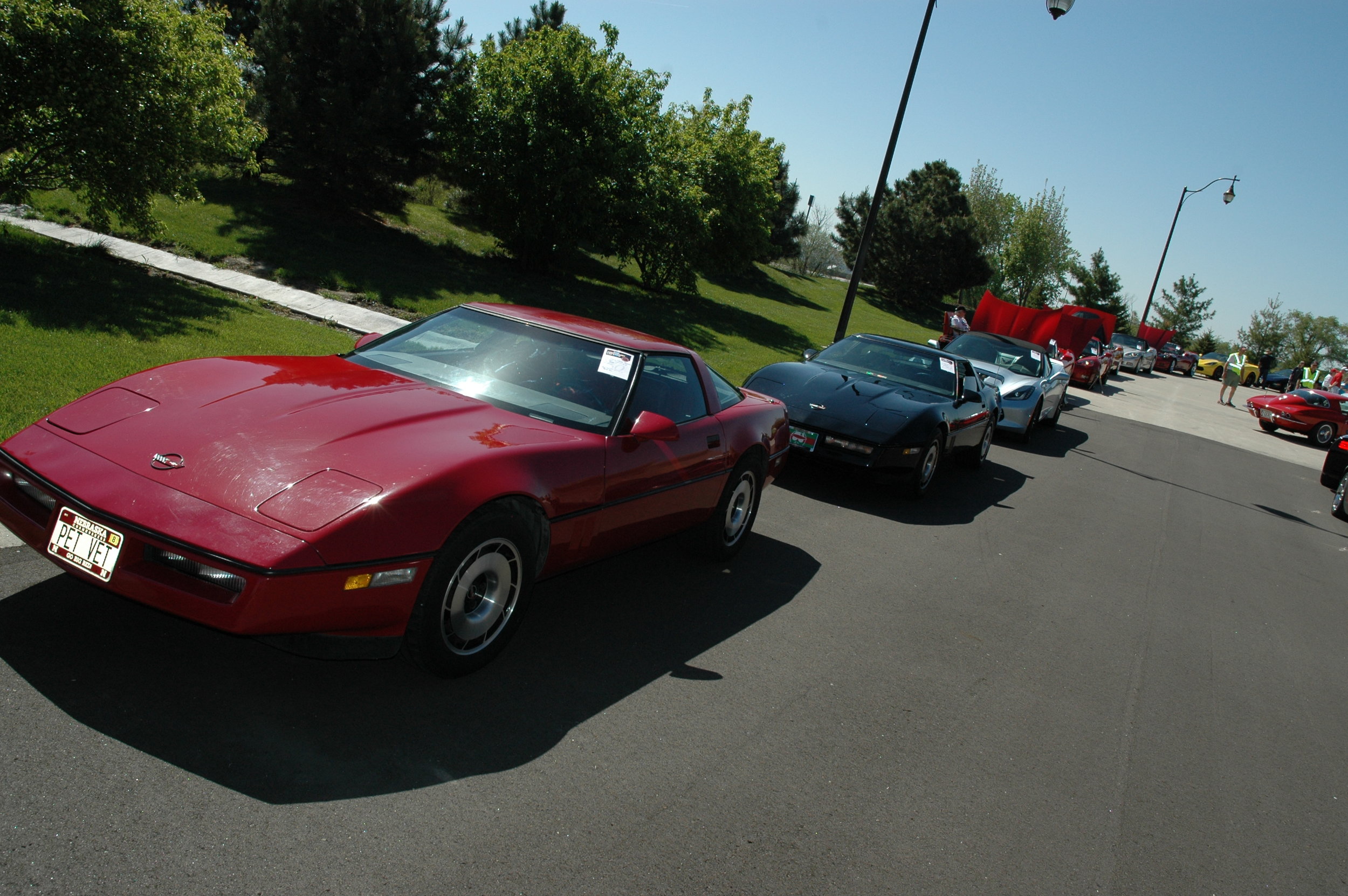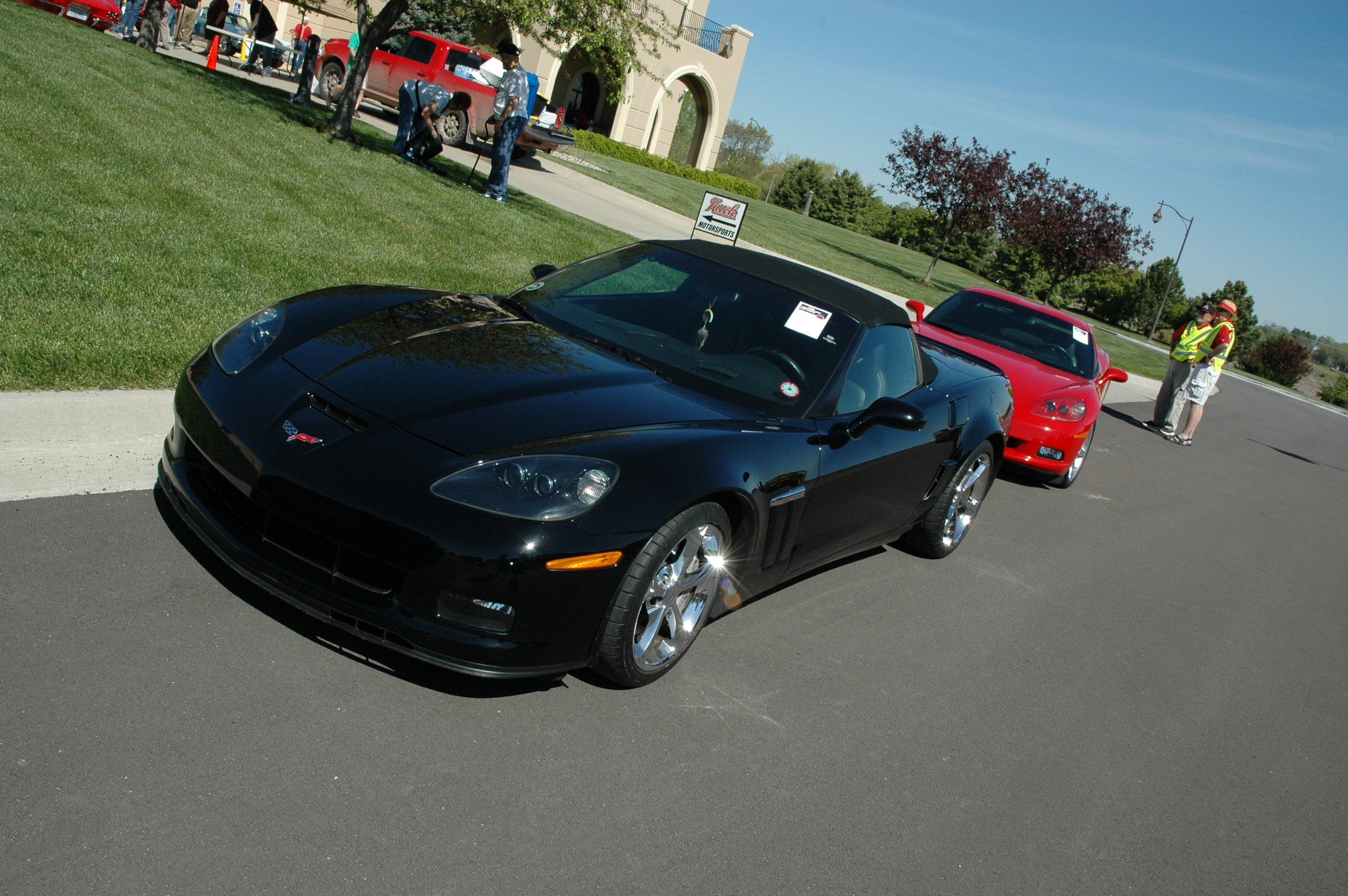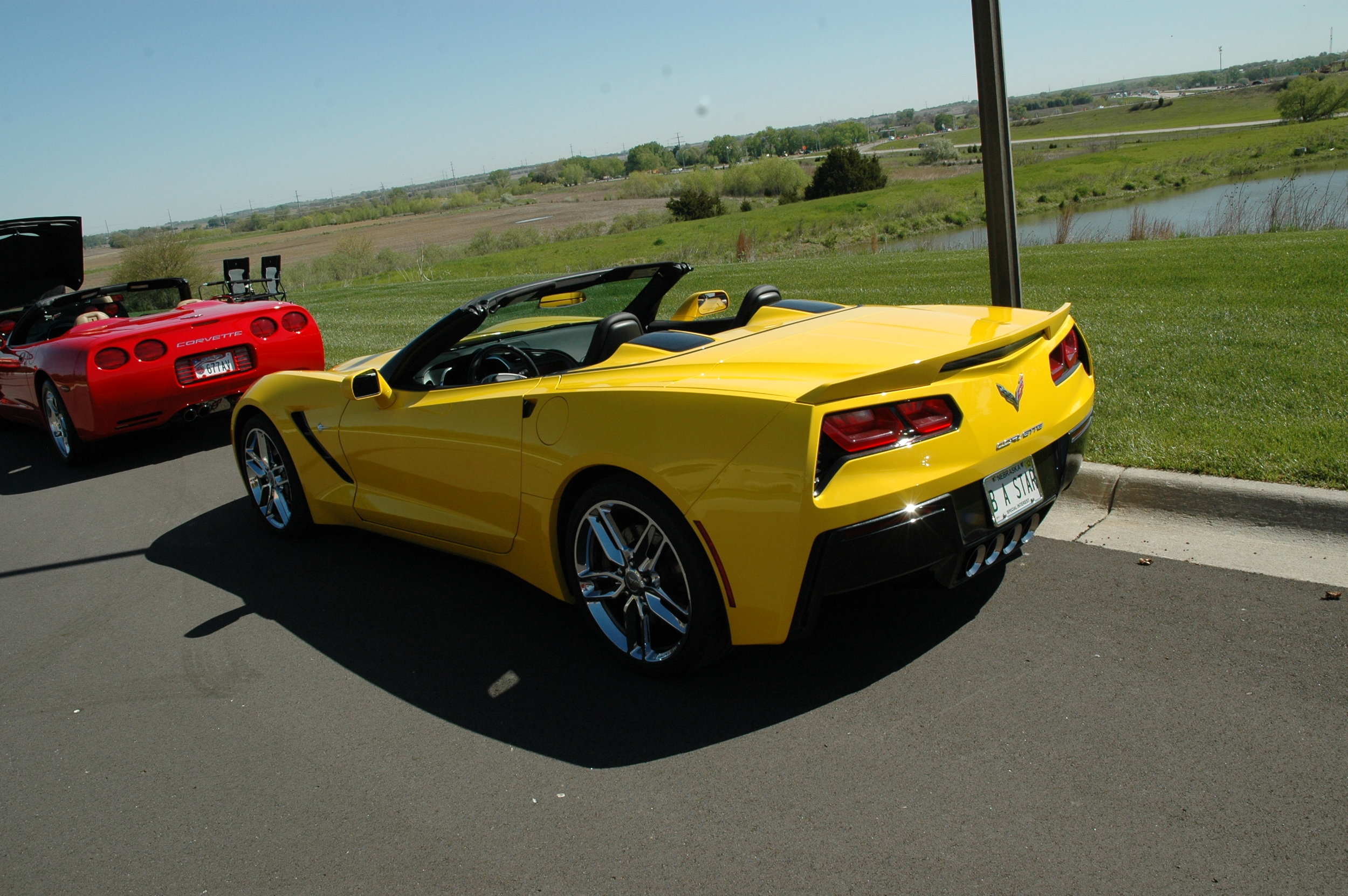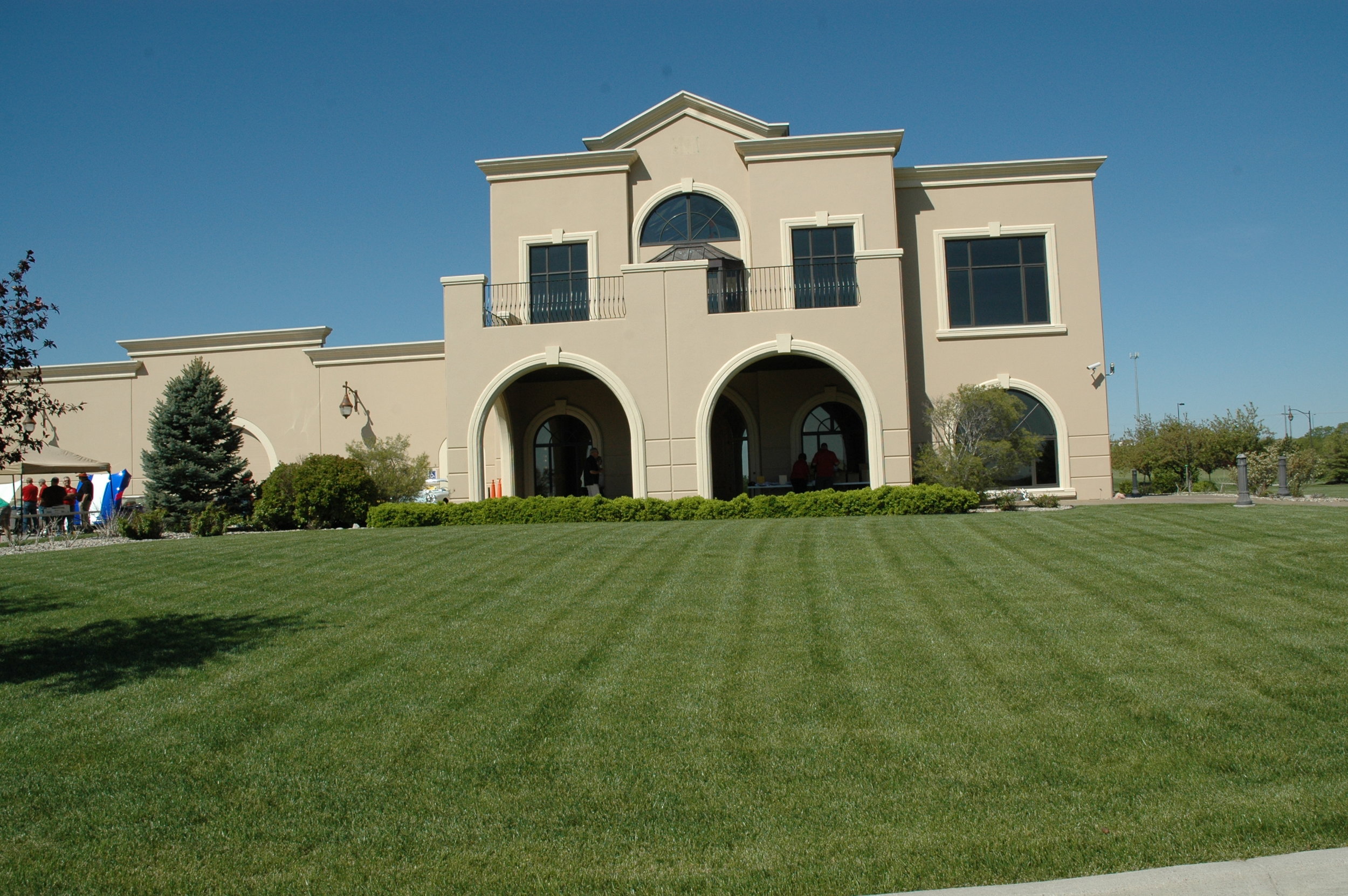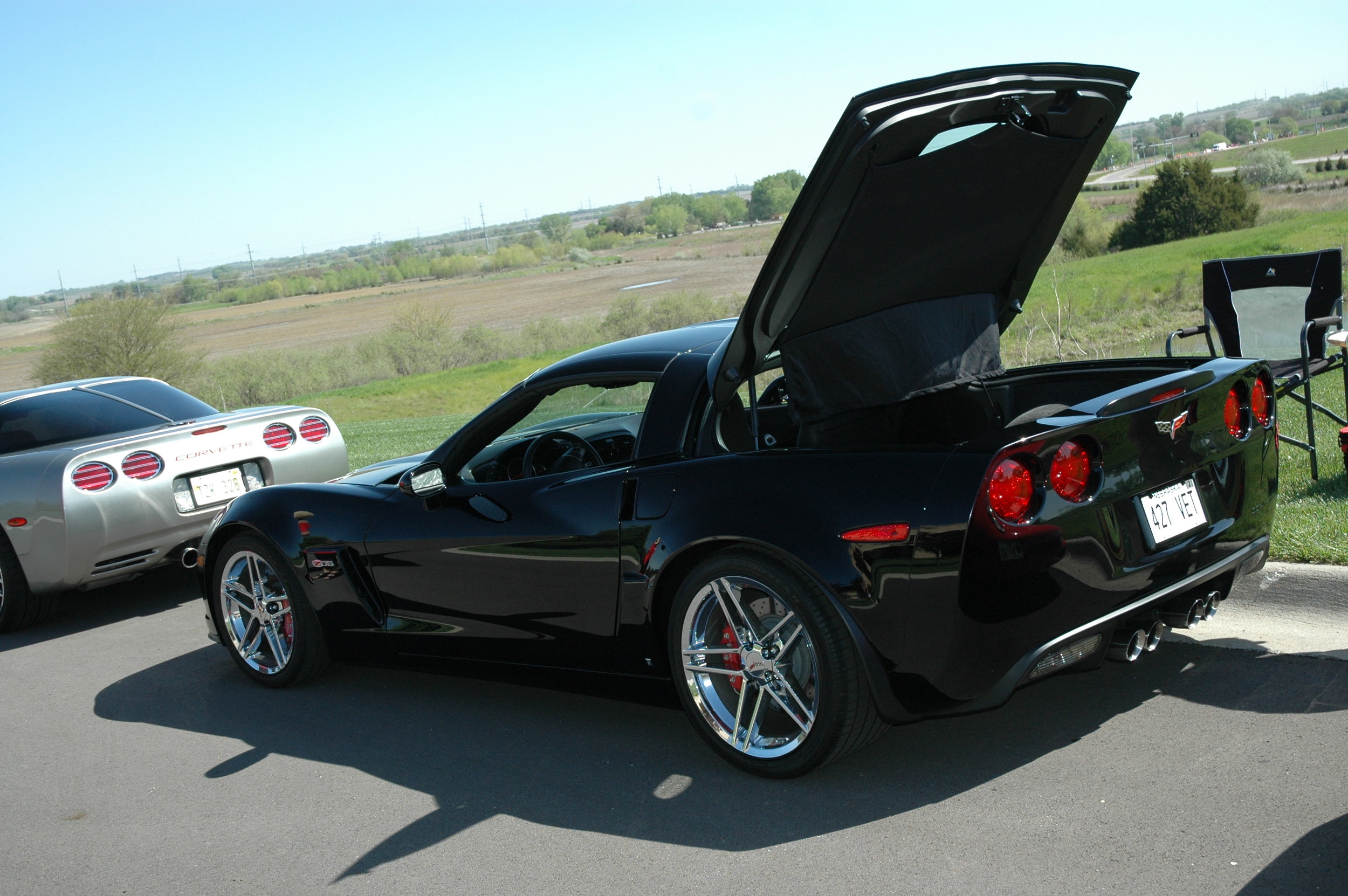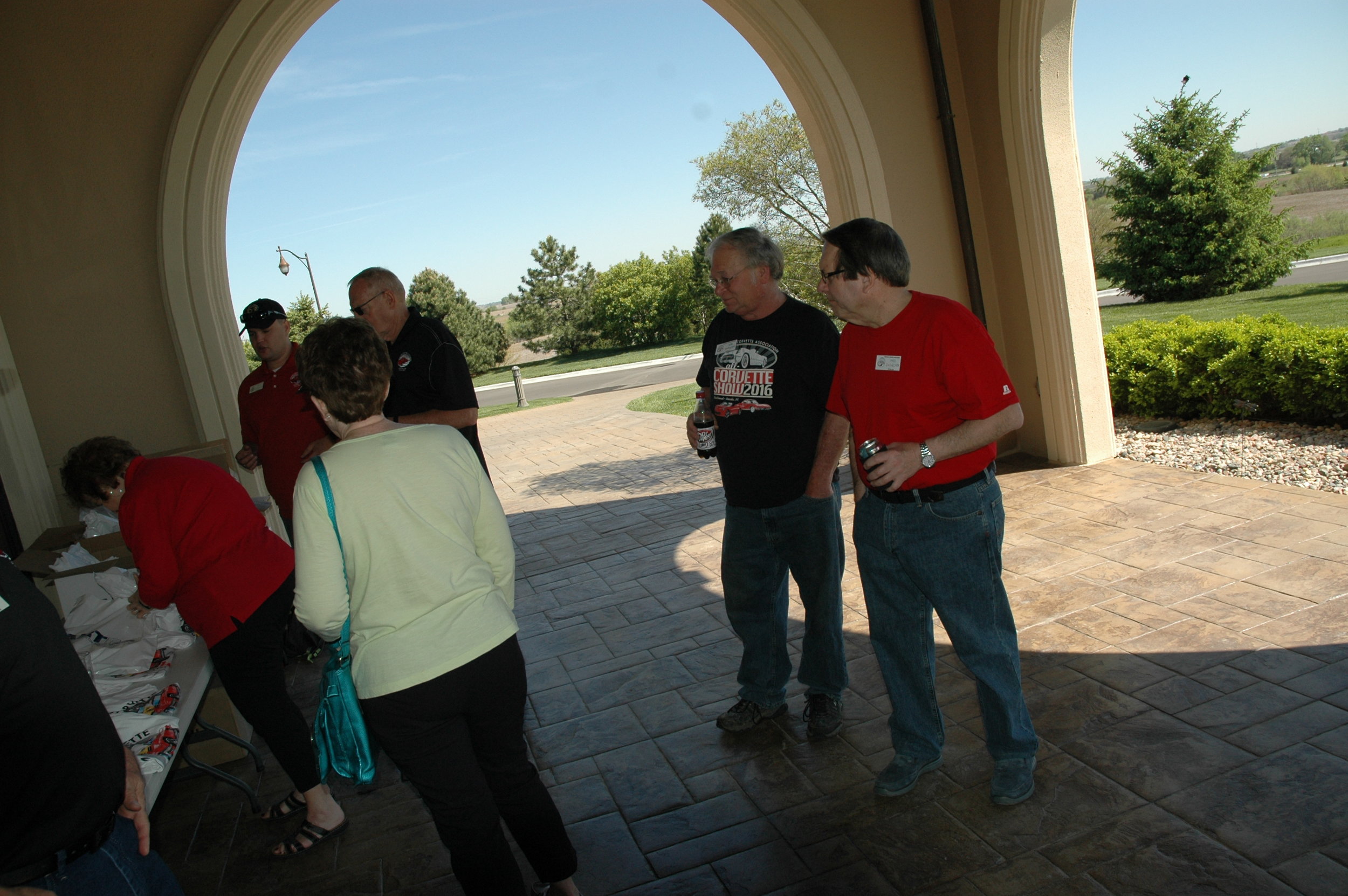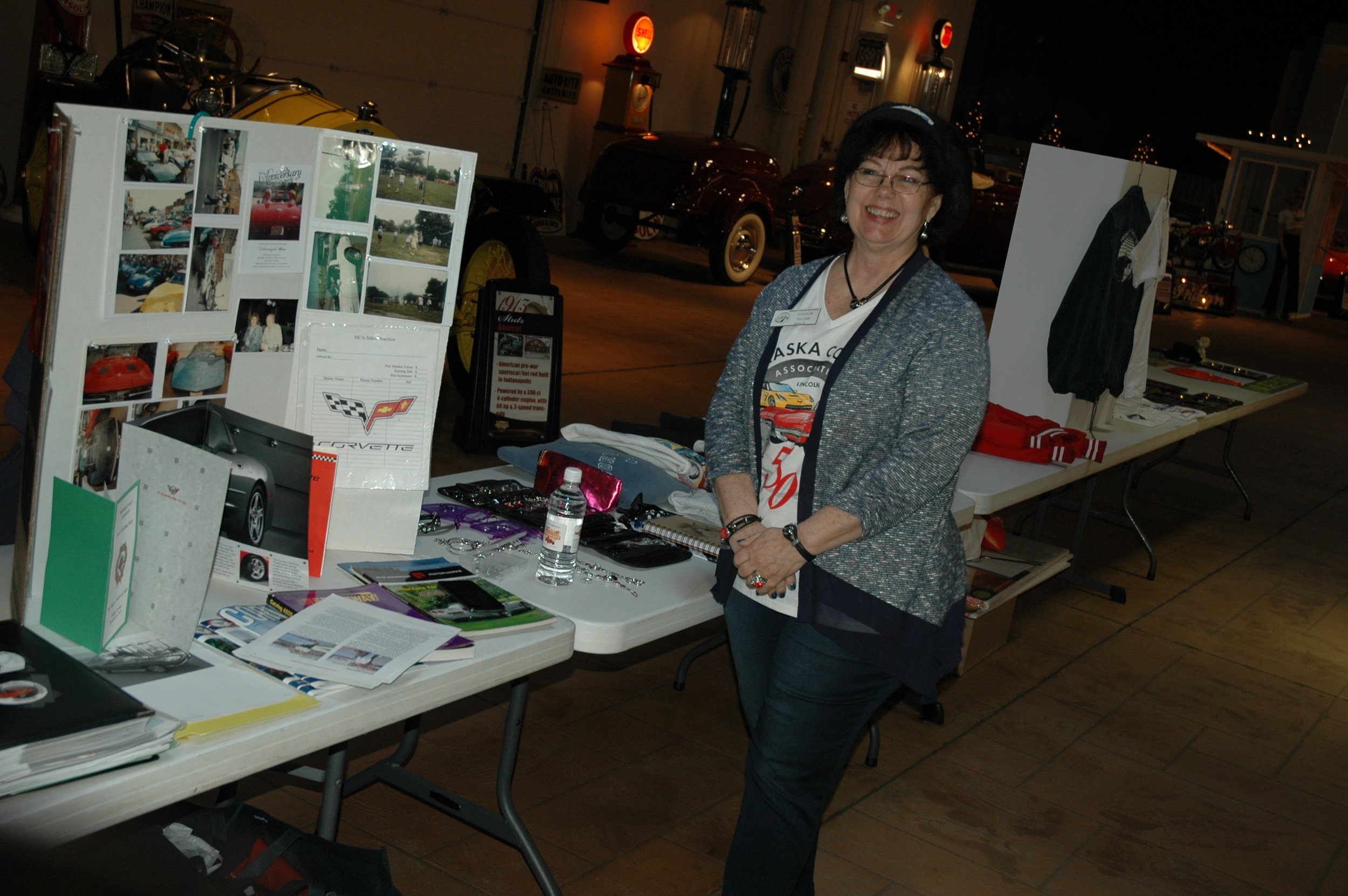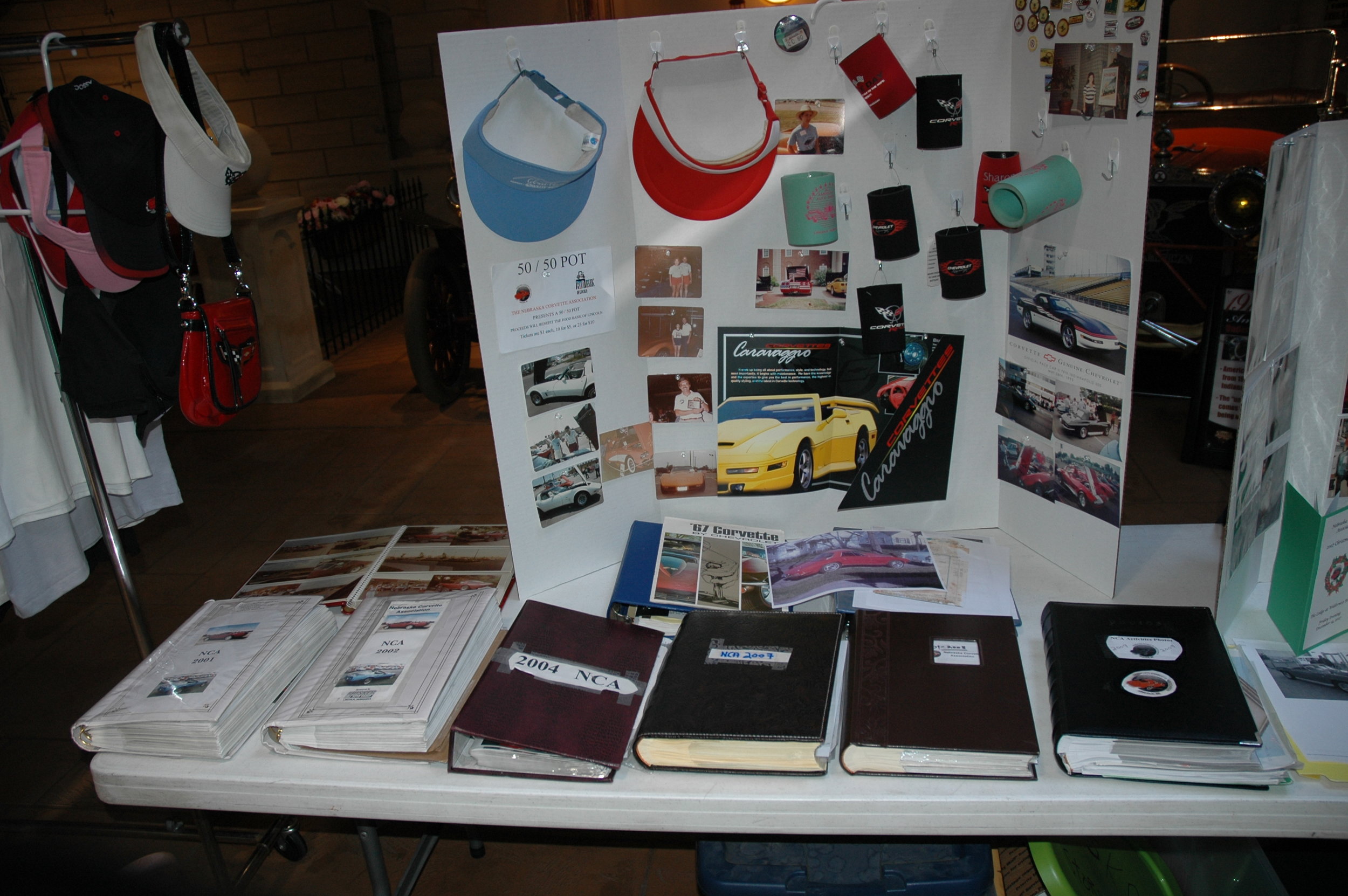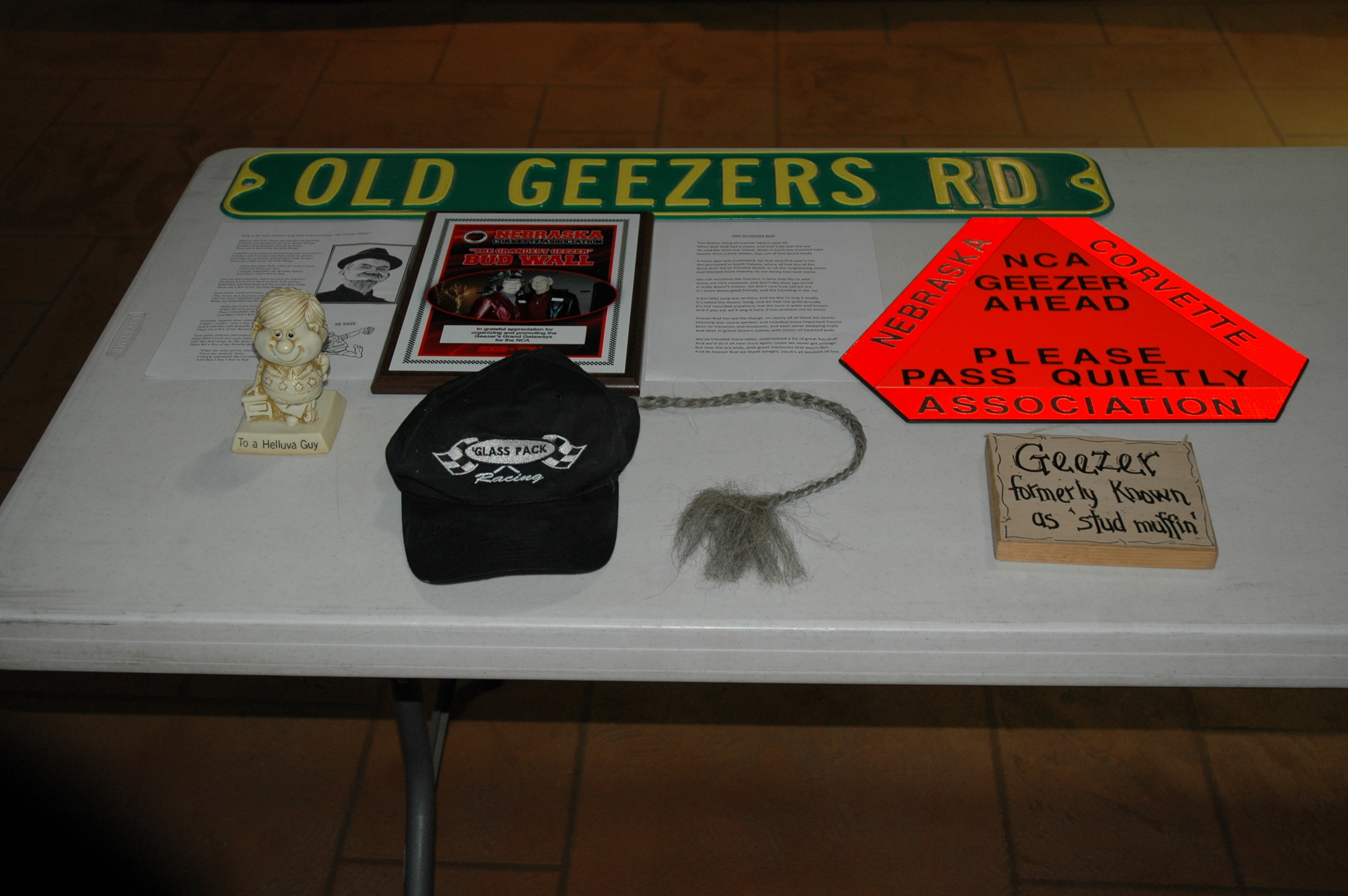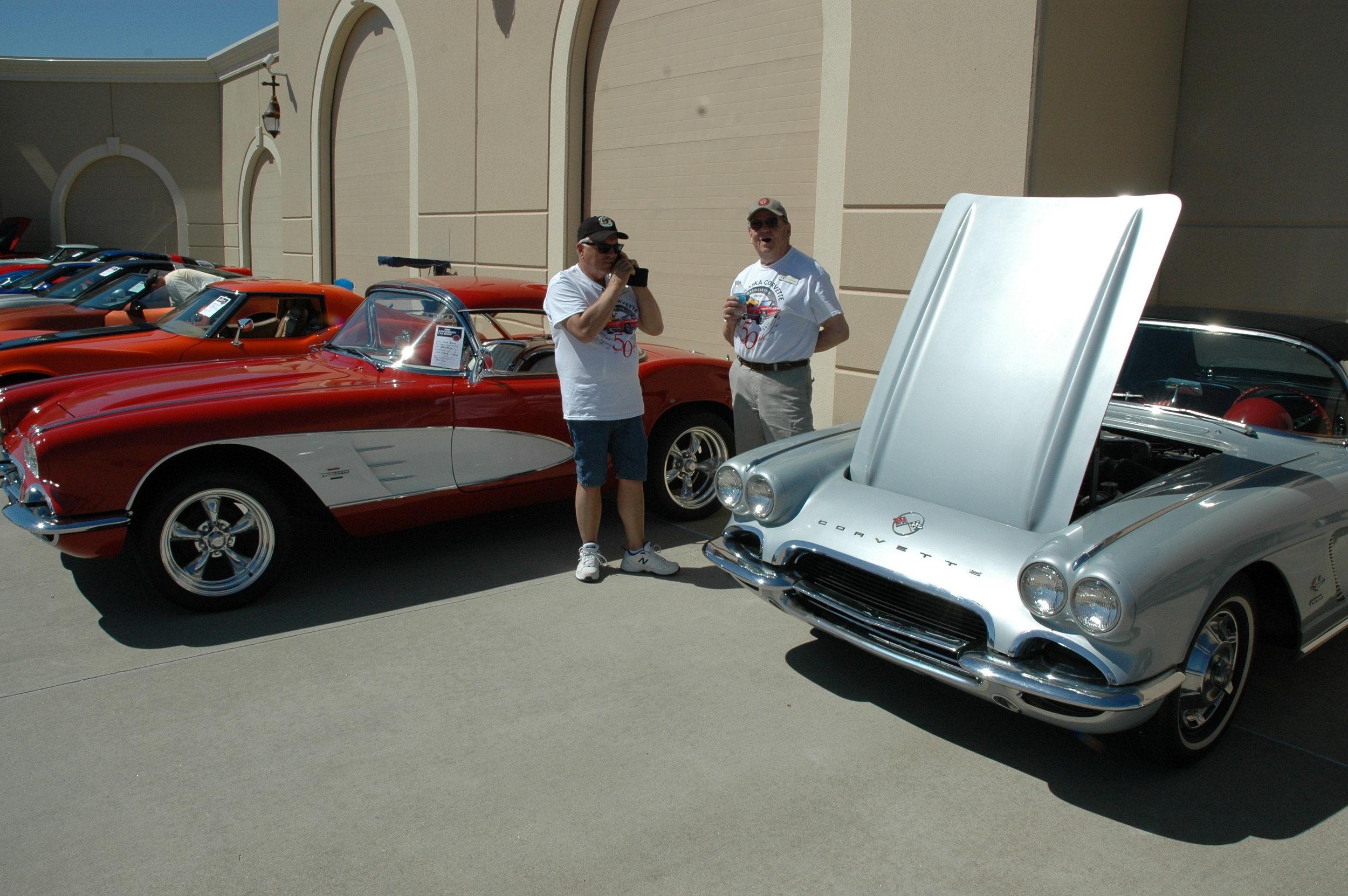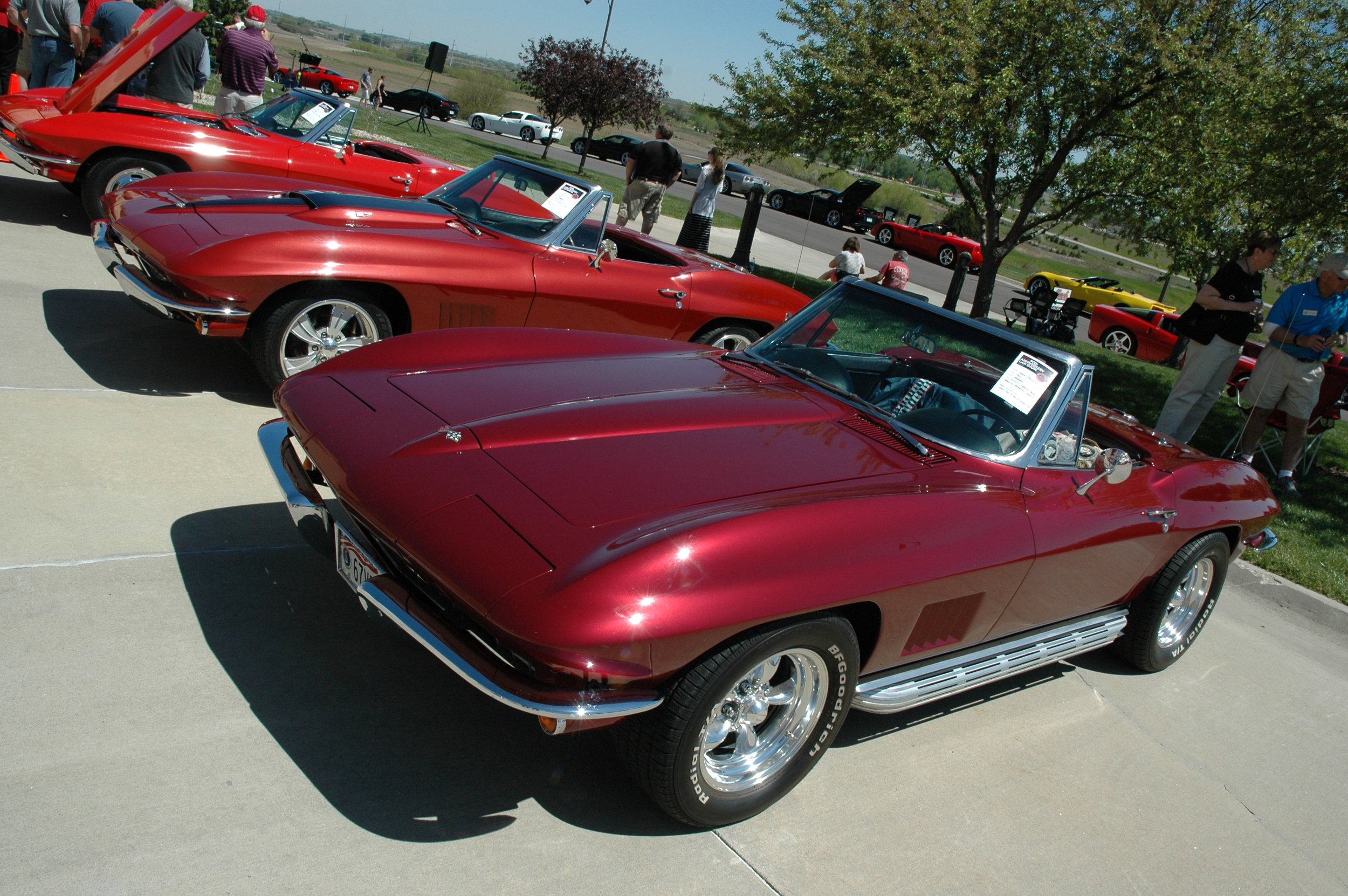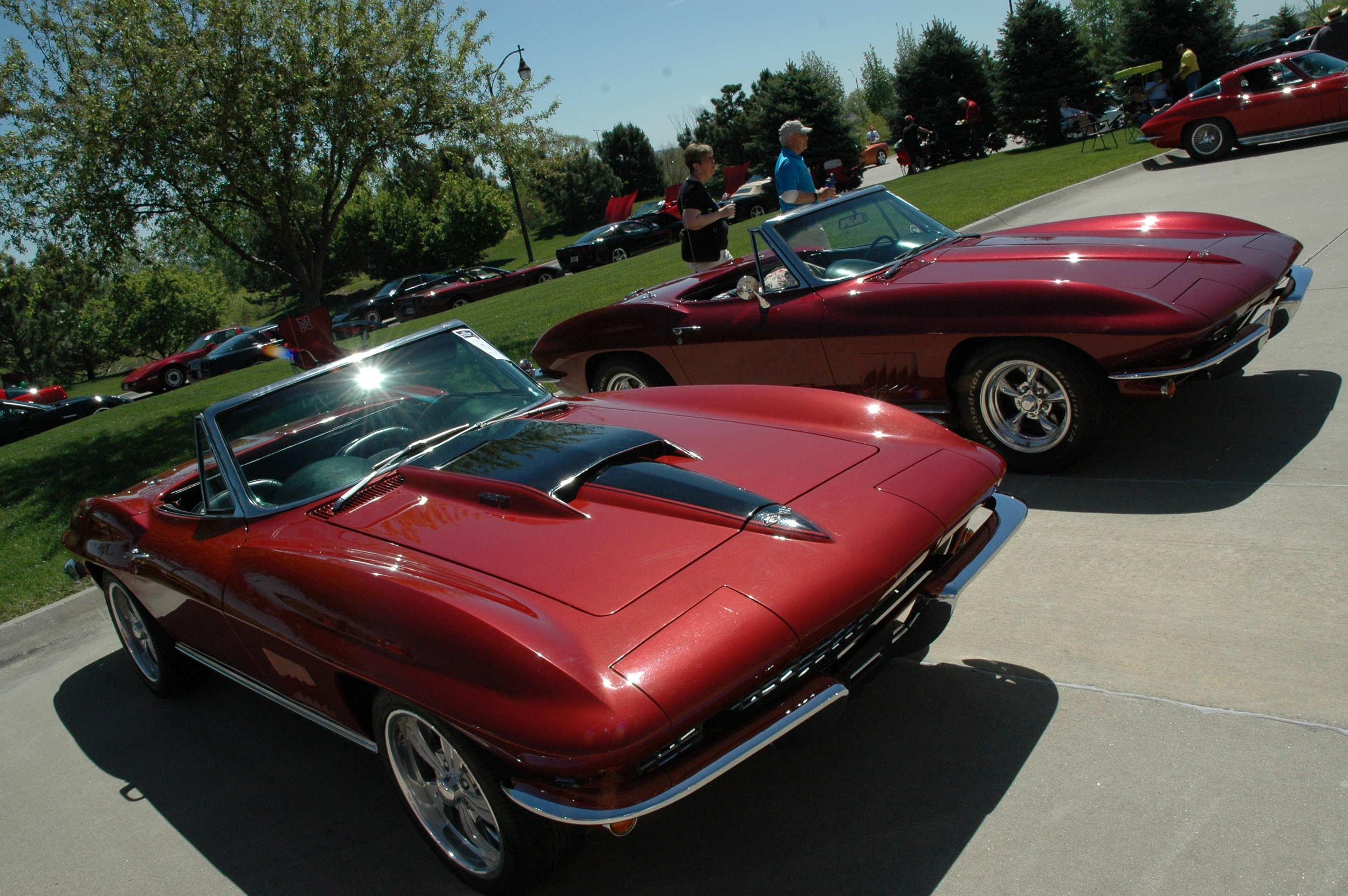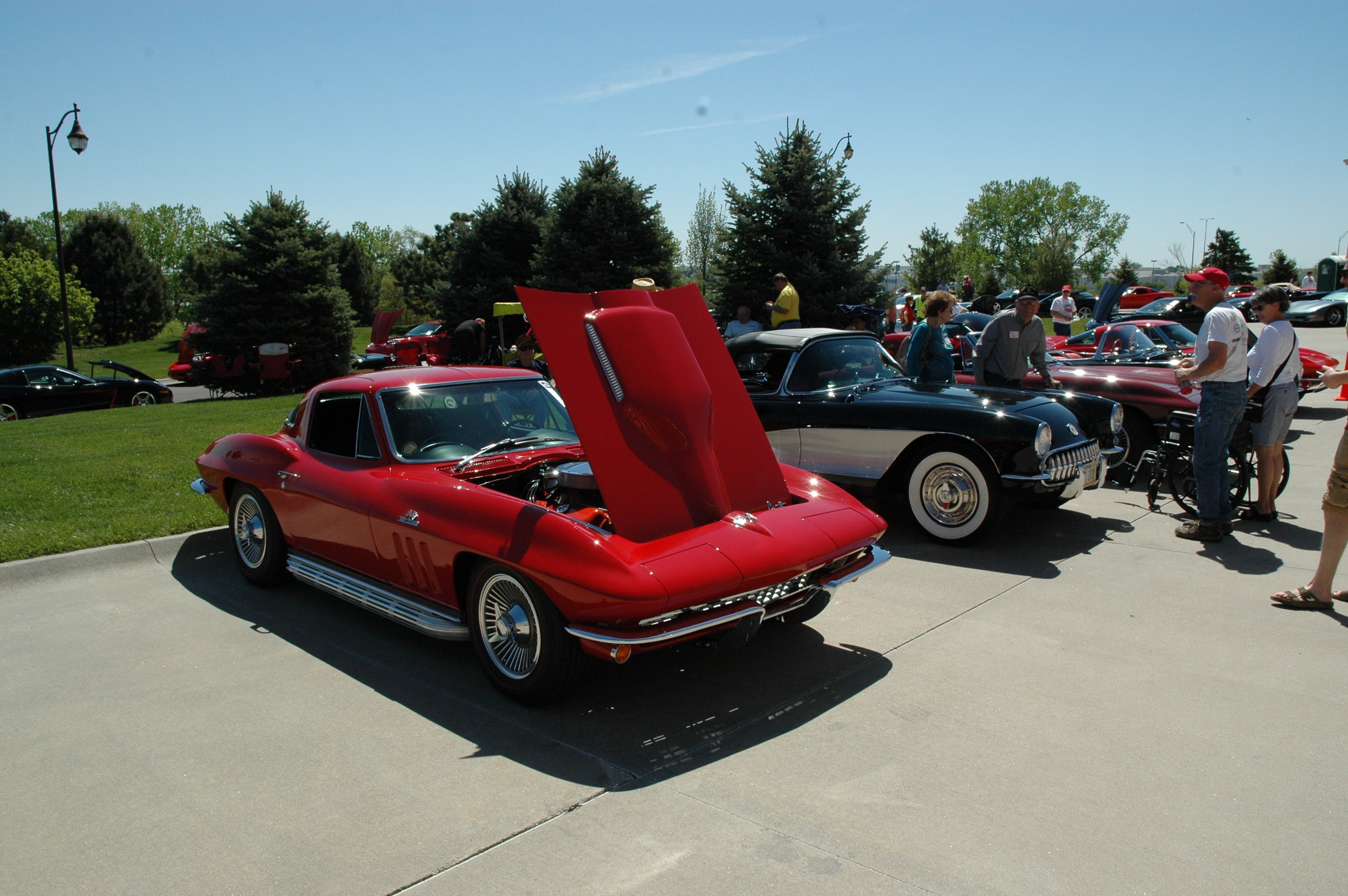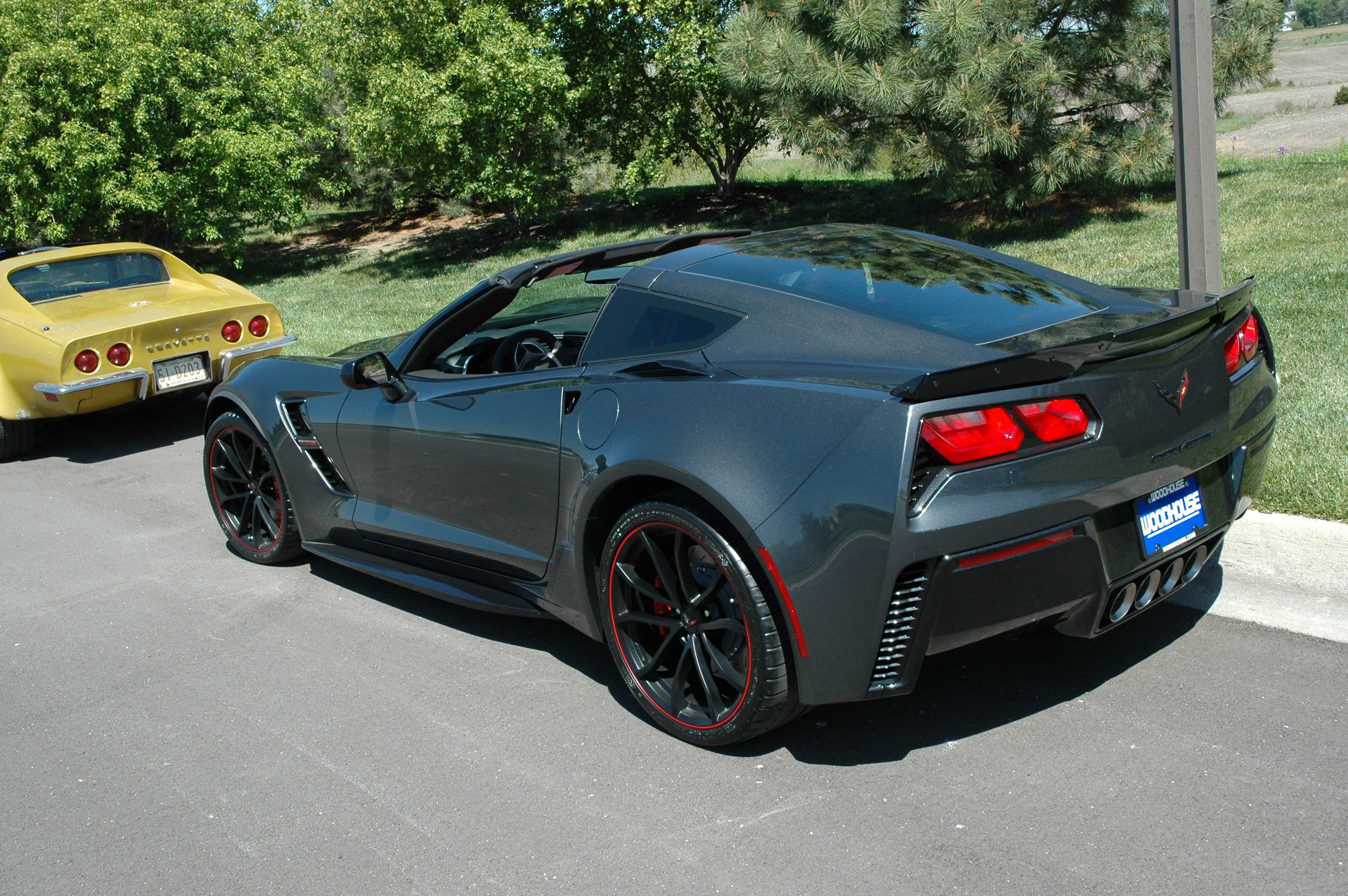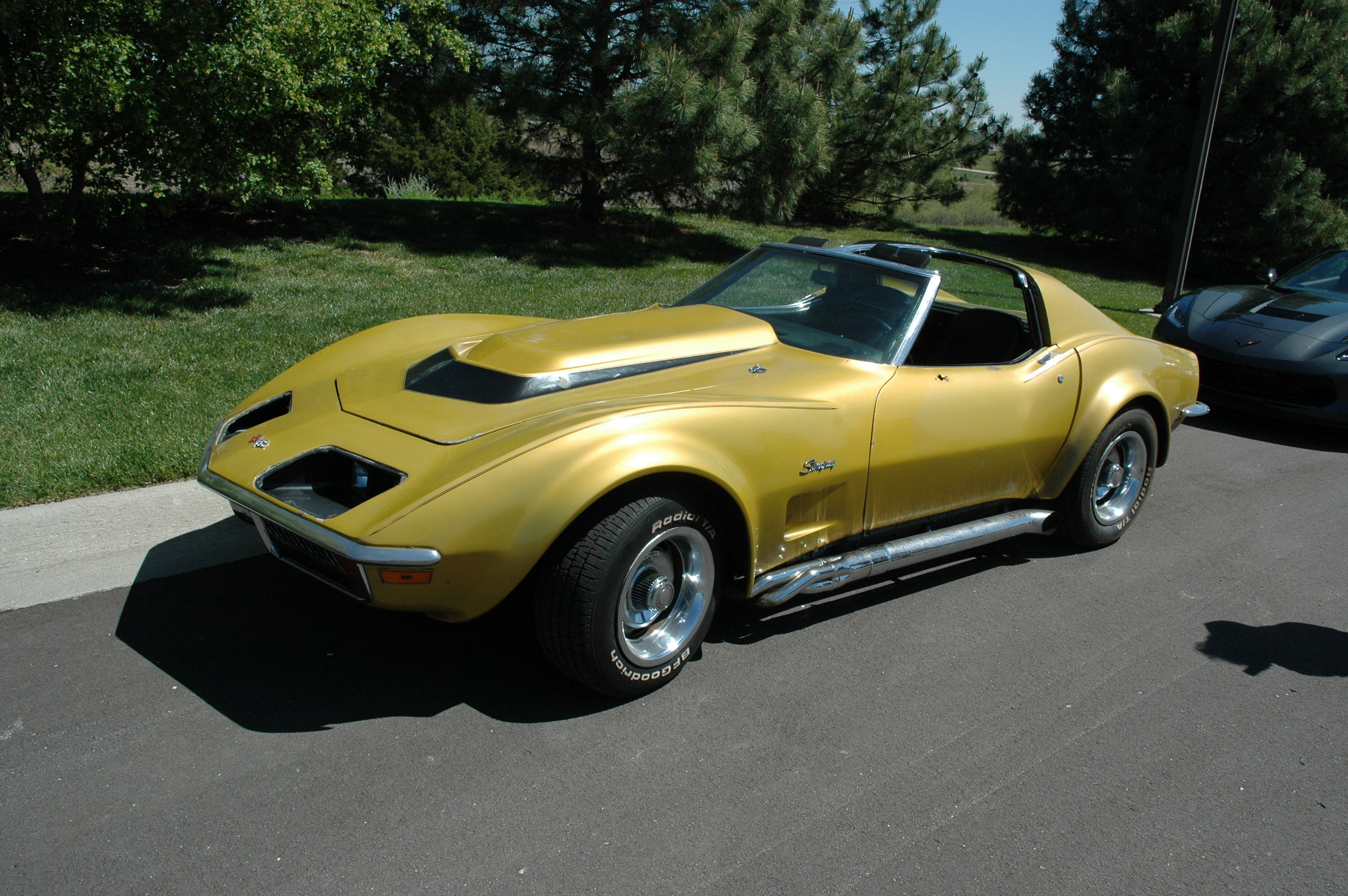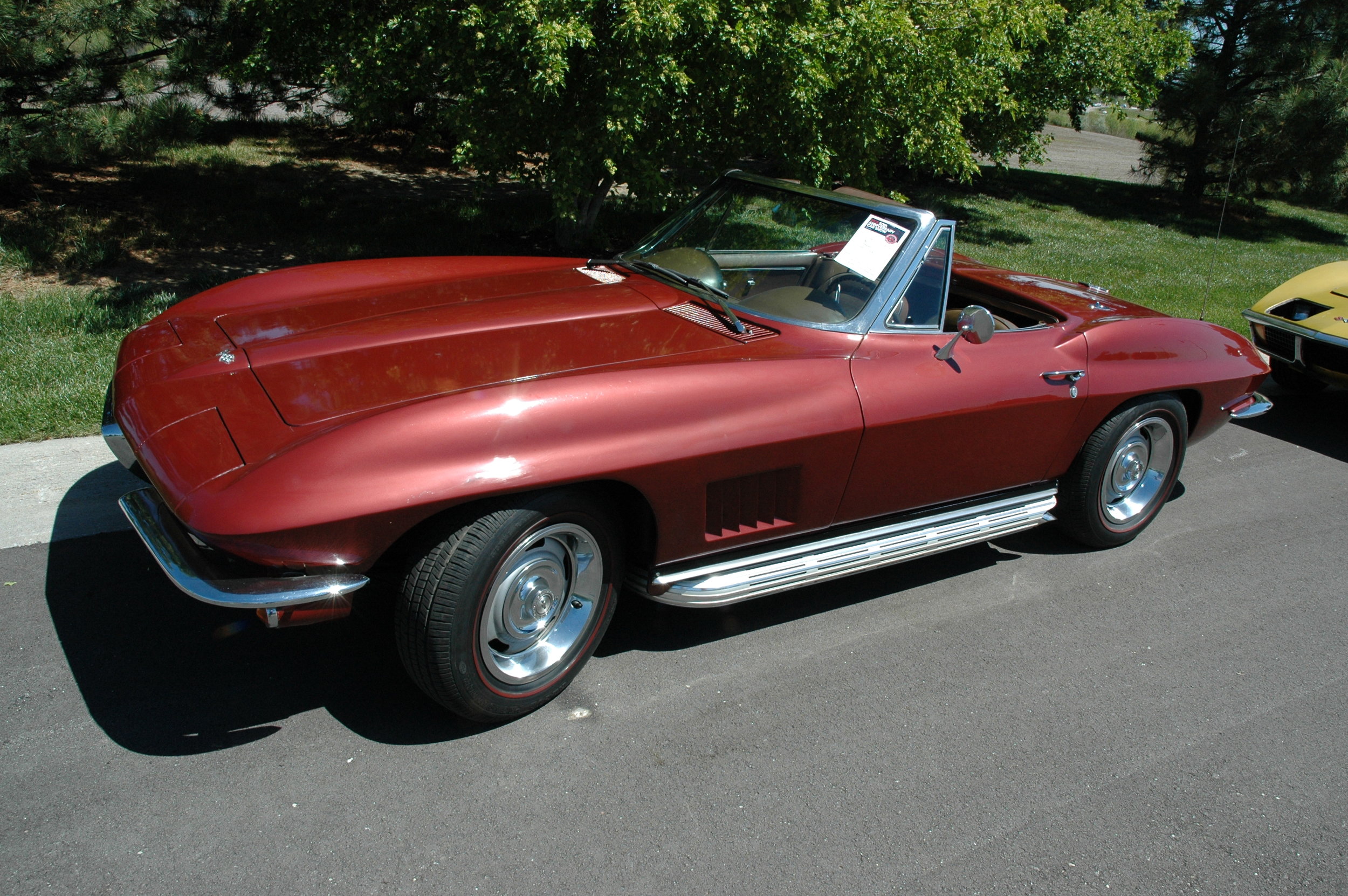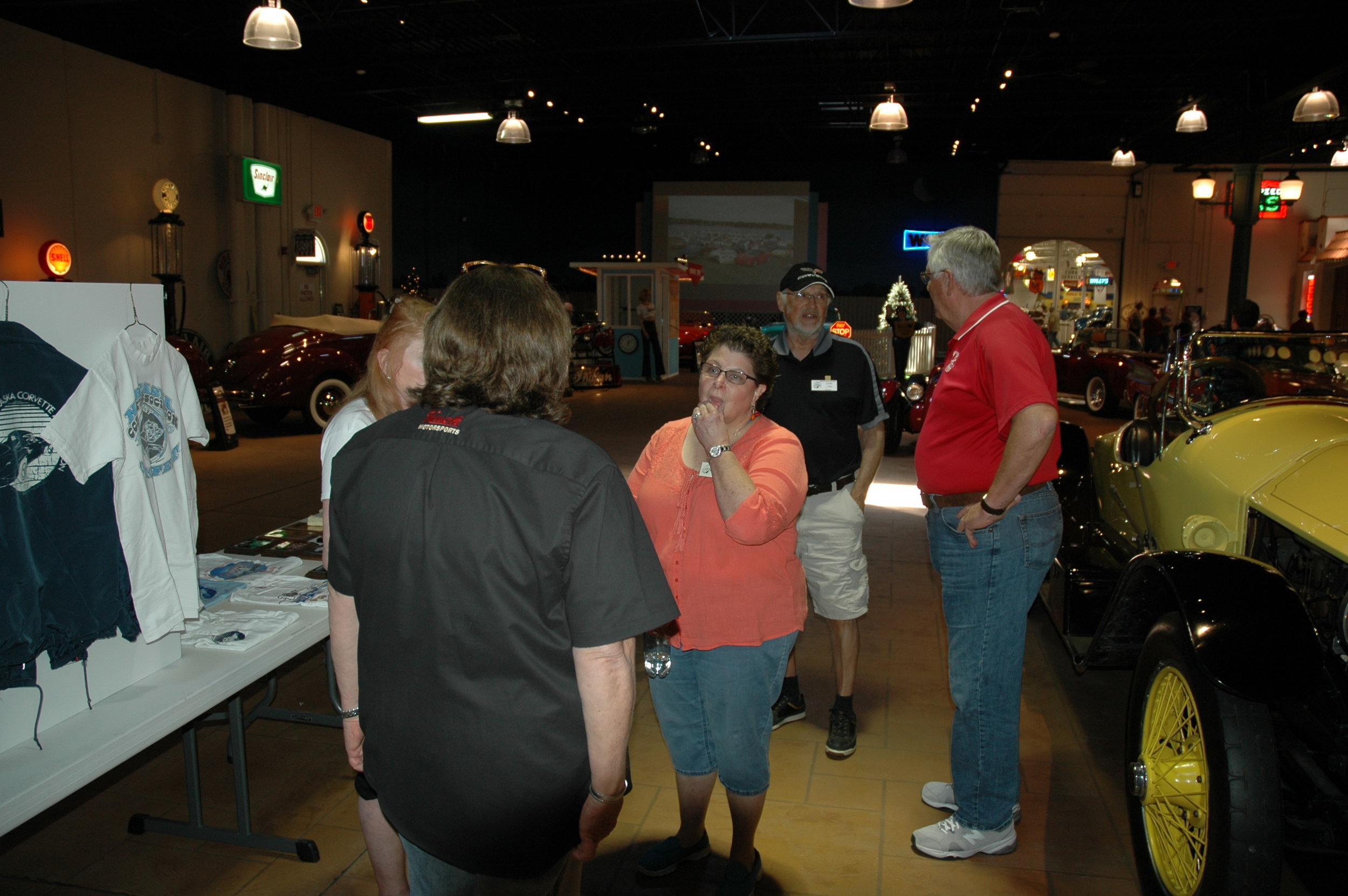 50th Anniversary Celebration 5/6/17
The Nebraska Corvette Association became official in 1967, starting as mostly a racing club we've grown to enjoy racing, shows, trips, and a little food and drink here and there. We're lucky to still have quite a few original members in the club and close by, including Dick S who was the first president and now serving as president again in the 50th year. The only way to celebrate all the fun we've had was to have more fun and invite the public to join in. Kuck Motorsports hosted us all day beginning with a lunch time show and shine, Lucky's BBQ lunch, the Tartar Sauce Band, and cooling off wandering the great collection of Gary and Sue Kuck. We took a short break and members came back to the museum for dinner and a presentation by Will Cooksey a past plant manager at Bowling Green and life long racer. It was a great day to share memories, meet past members, and recognize some of the good we've been able to do through all those years.
Ron B's 1966 Coupe placed 1st. in the Domestic Sports '54-'78 Class at 62nd Annual O'reilly Auto Parts World of Wheels
Ron B was a winner at the Tri City Street rod Auto Exhibition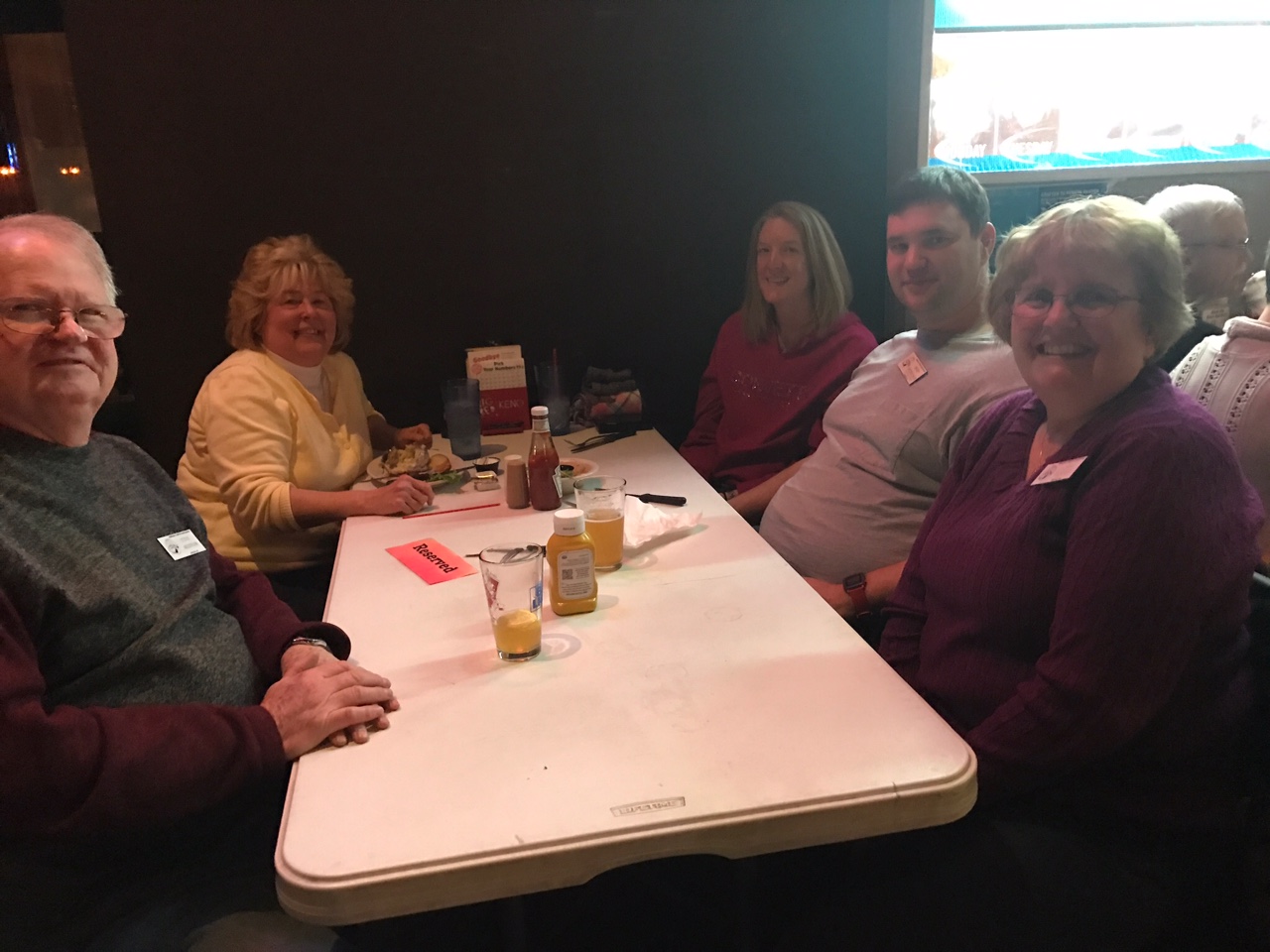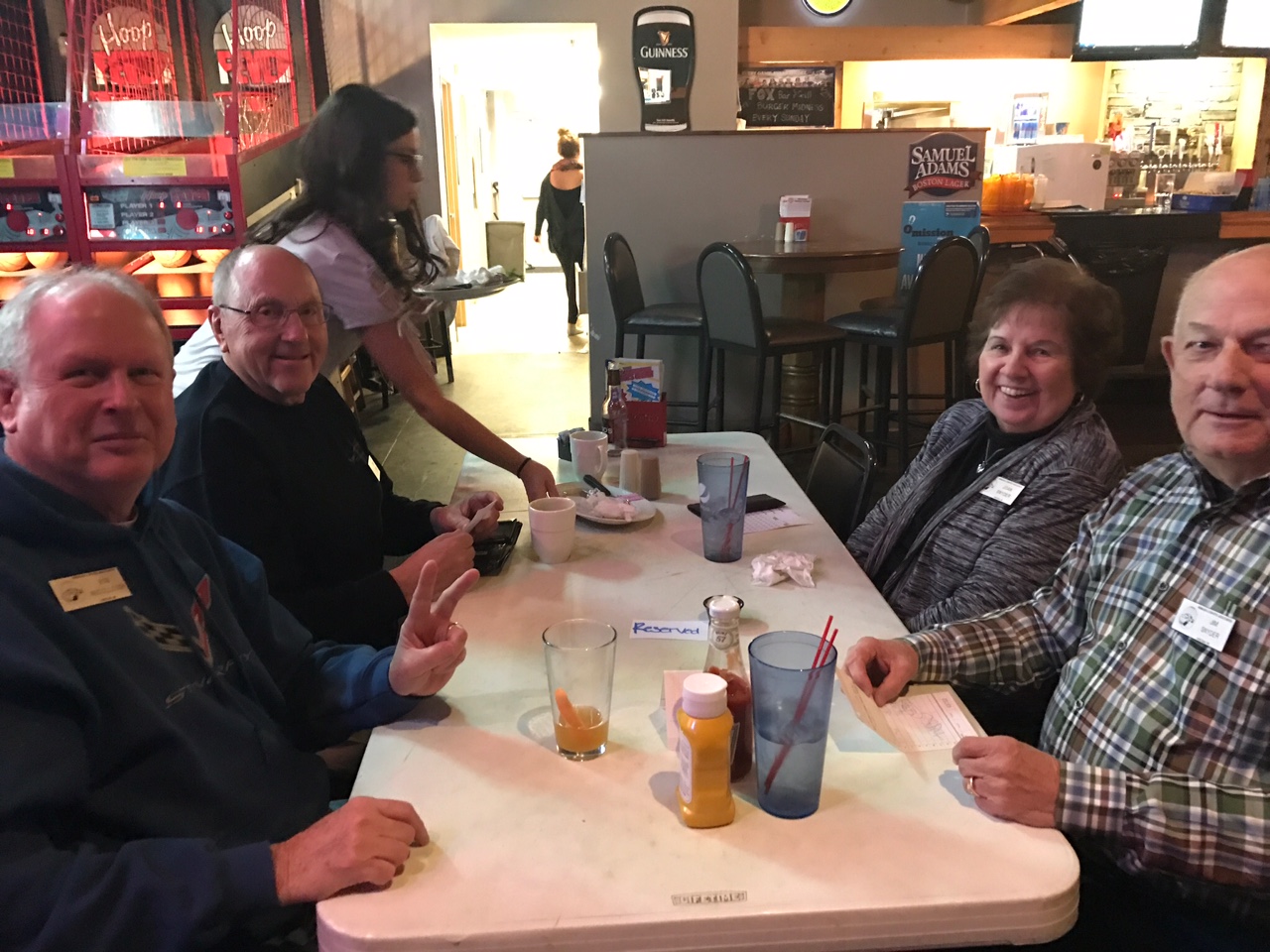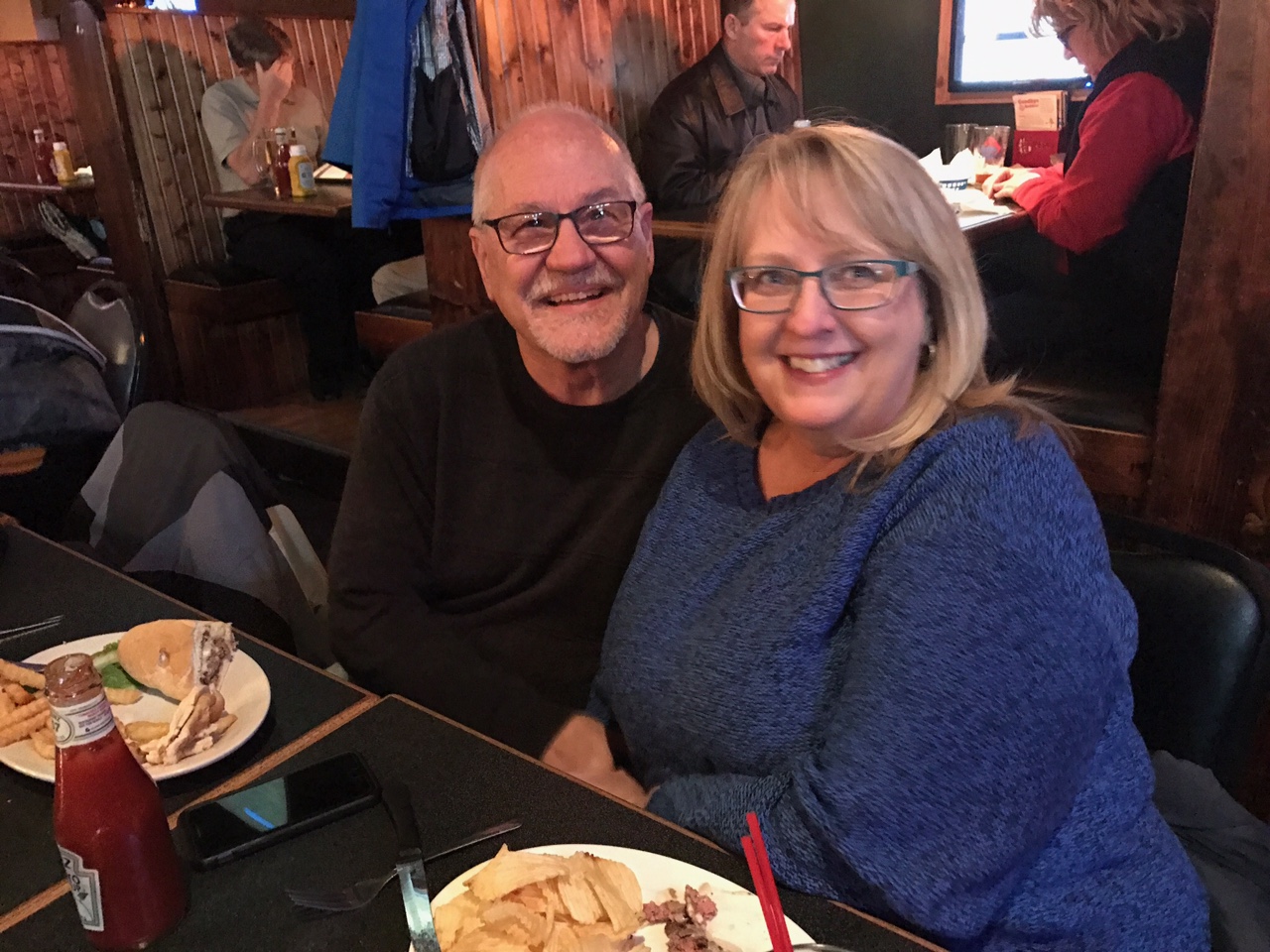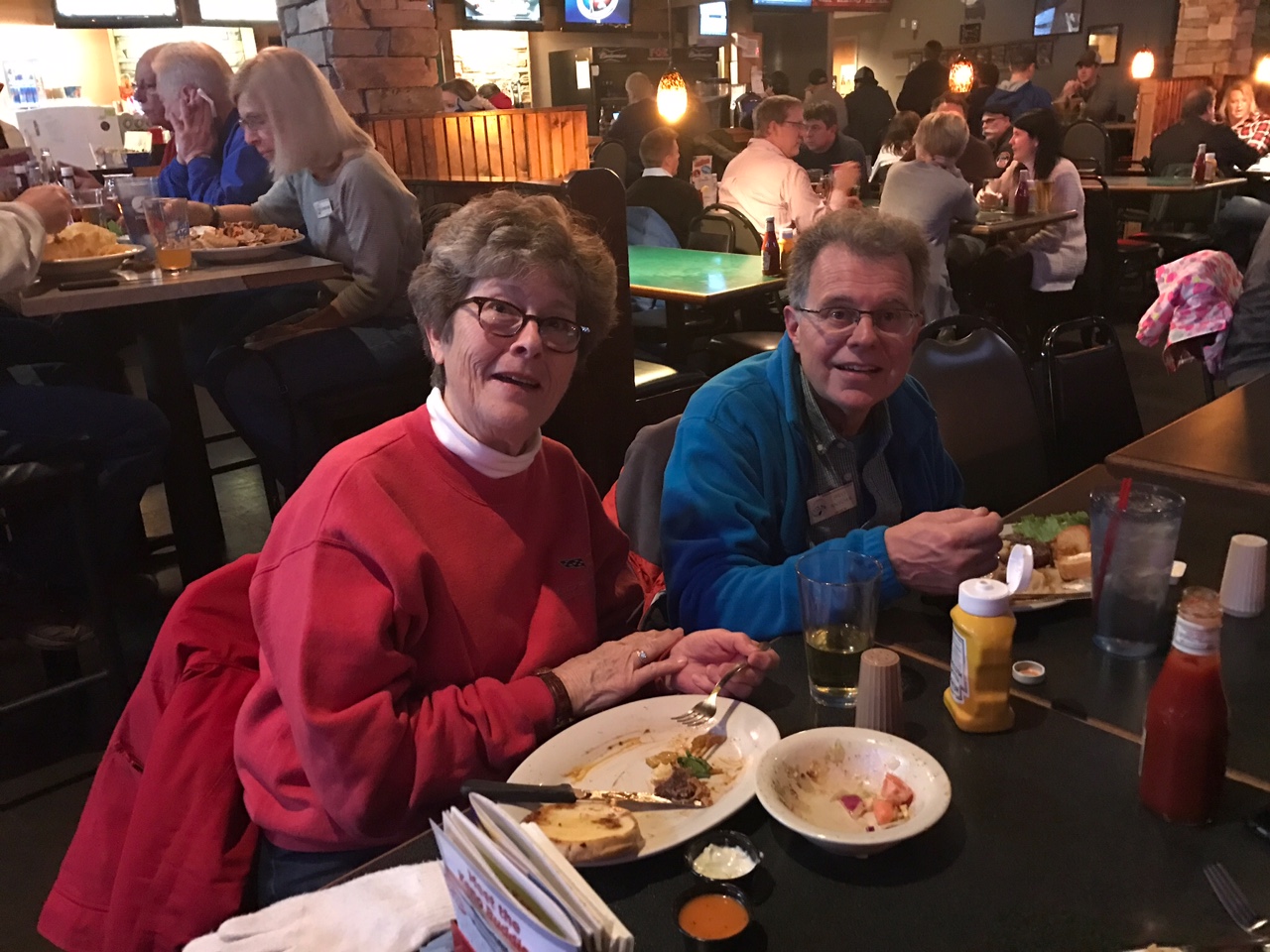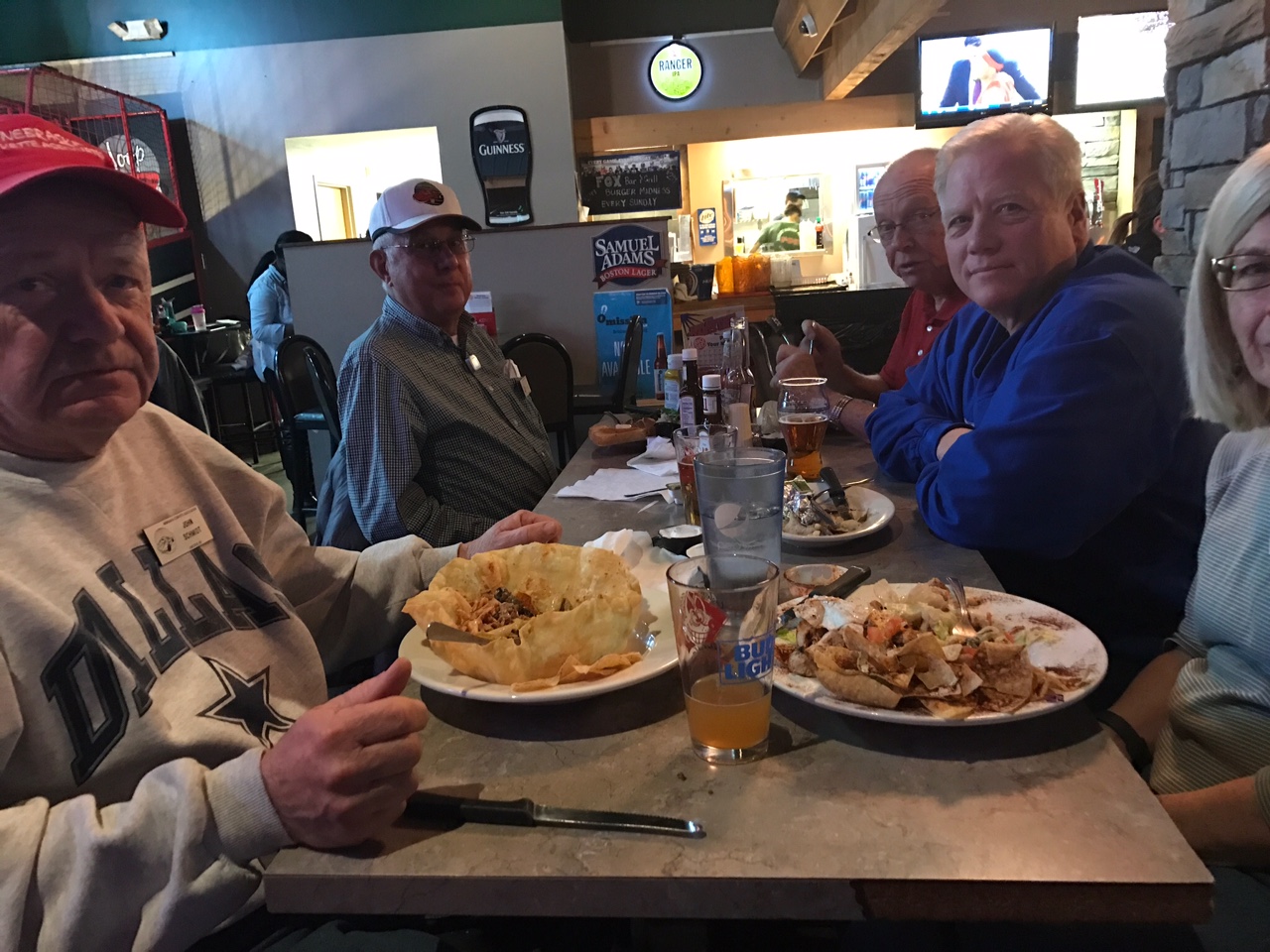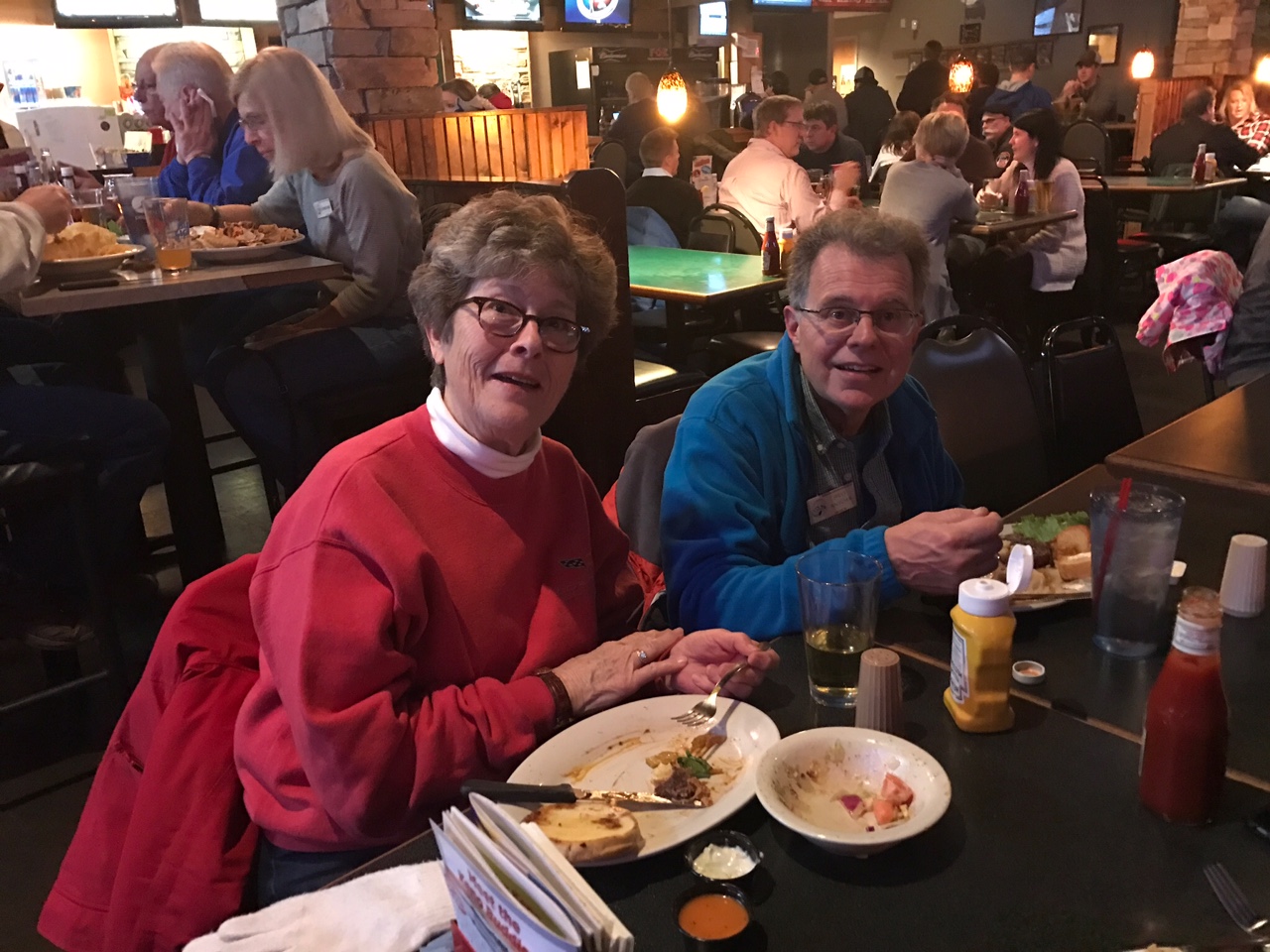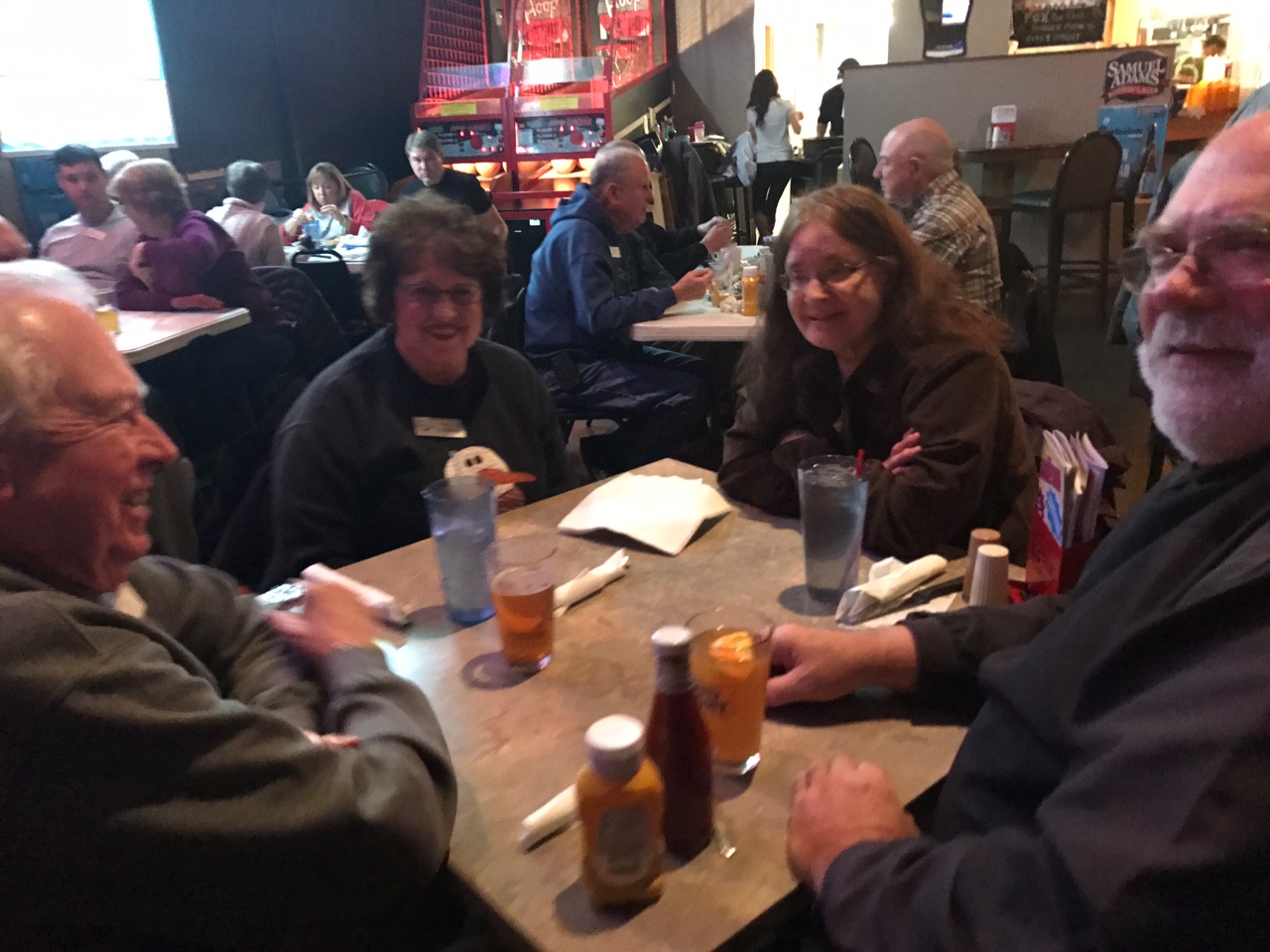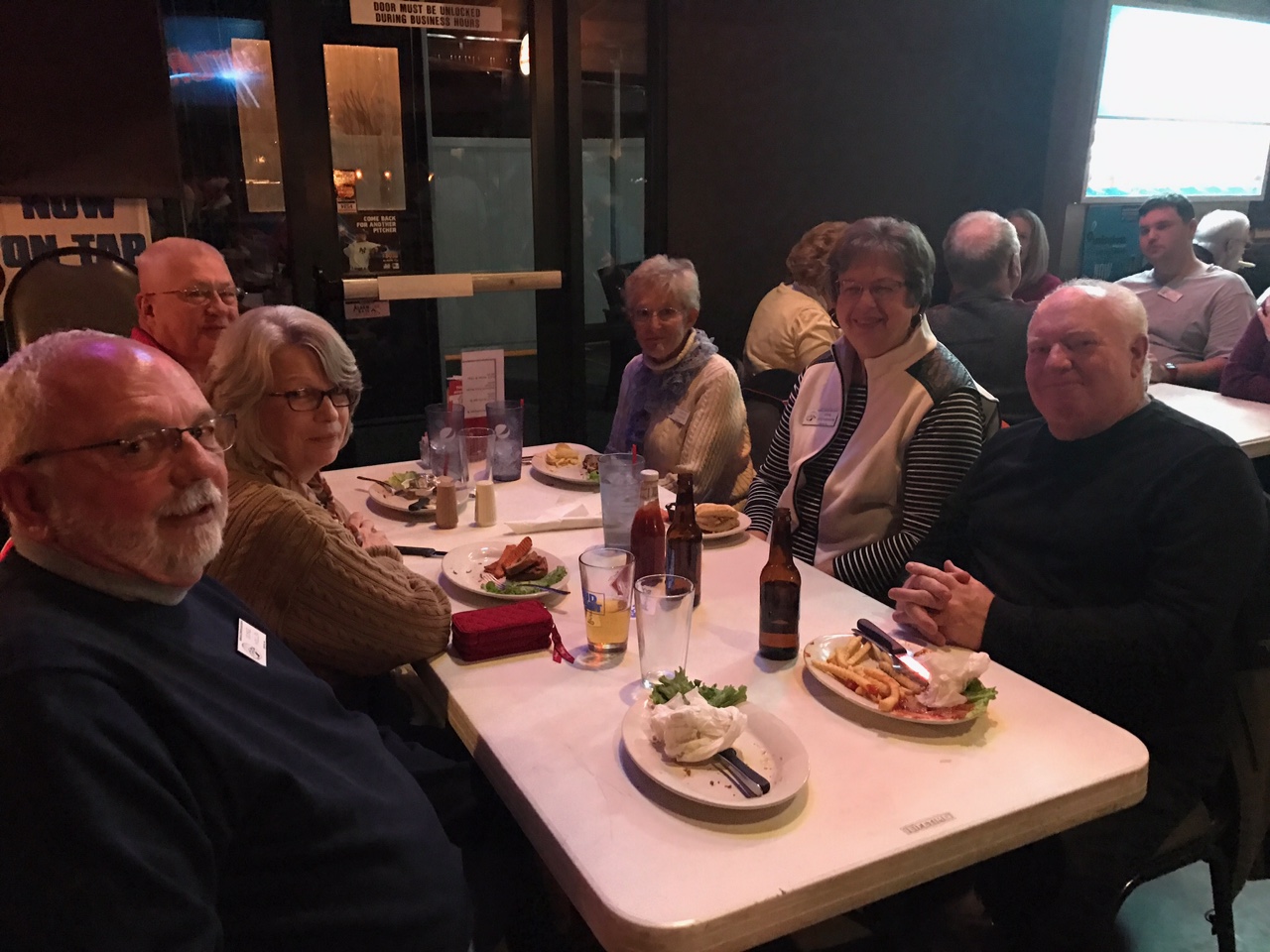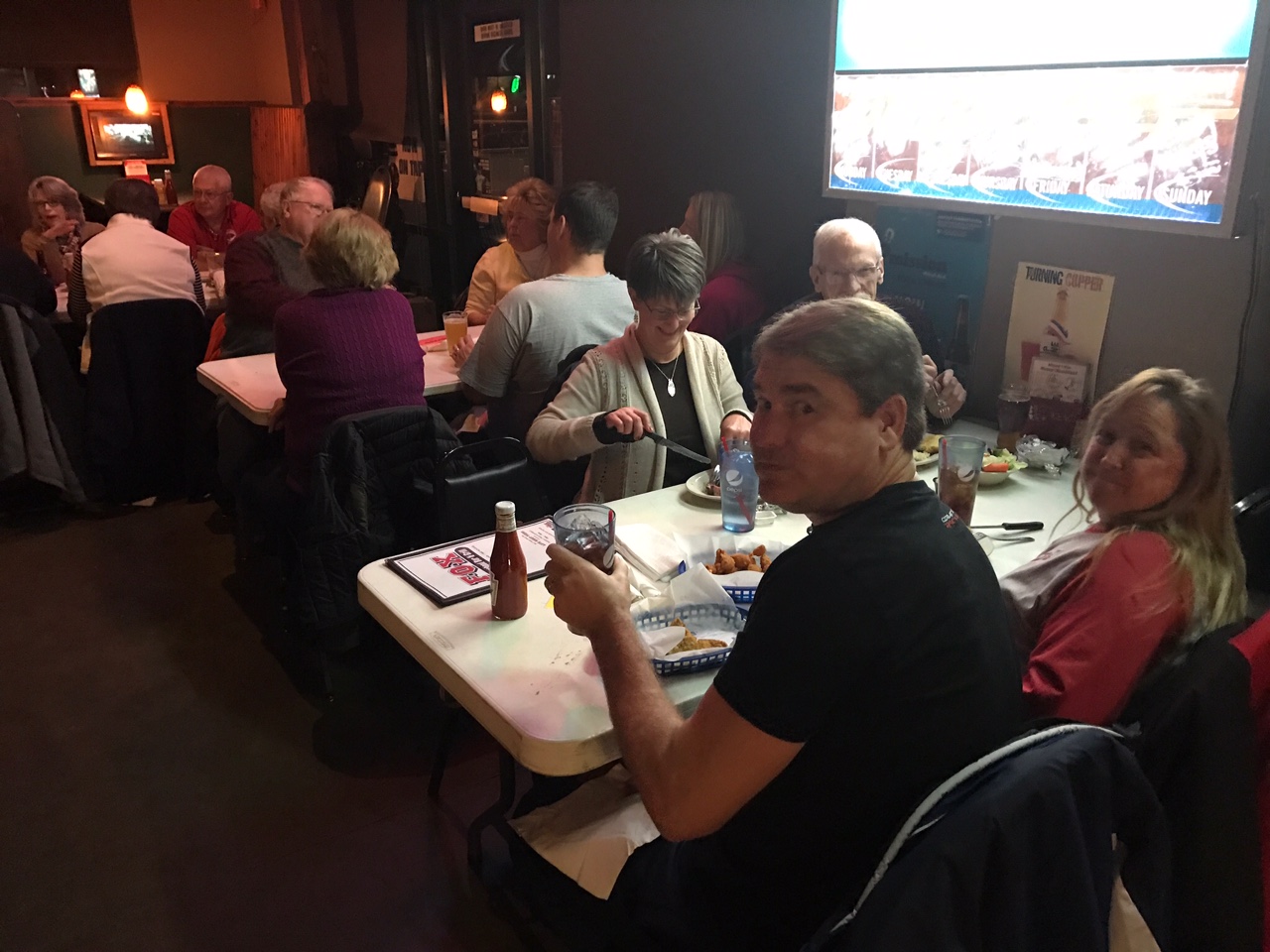 January Social 1/25/17
Held at the Fox Neighborhood Bar and Grill, about 34 members showed for the good food and the first club fun of the new year.