NCA Christmas Party 12/13/14
The Christmas party was held at Hillcrest Country Club with great friends, food, and song. The Nebraska Christian Women's Choir sang a selection of Christmas songs with help from the next generation of singers. The club thanked Bud for his Geezer Getaways, the 2014 officers, and all the members for making all our events great.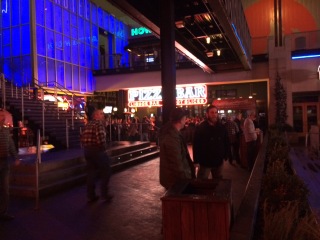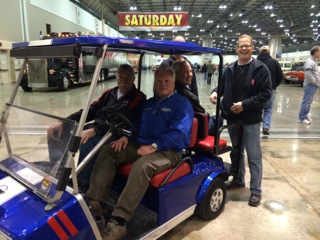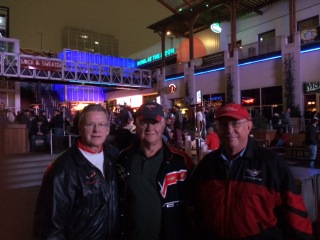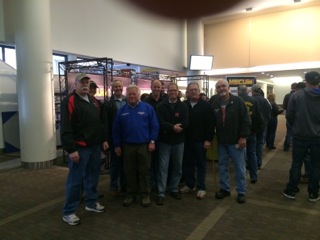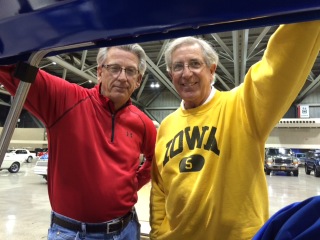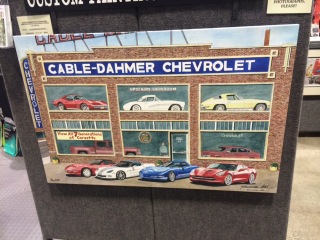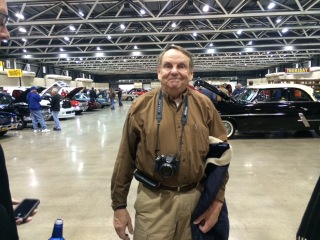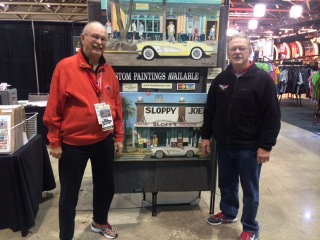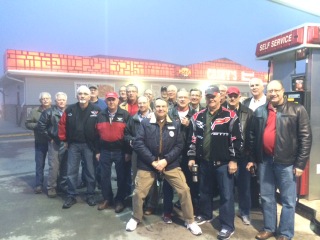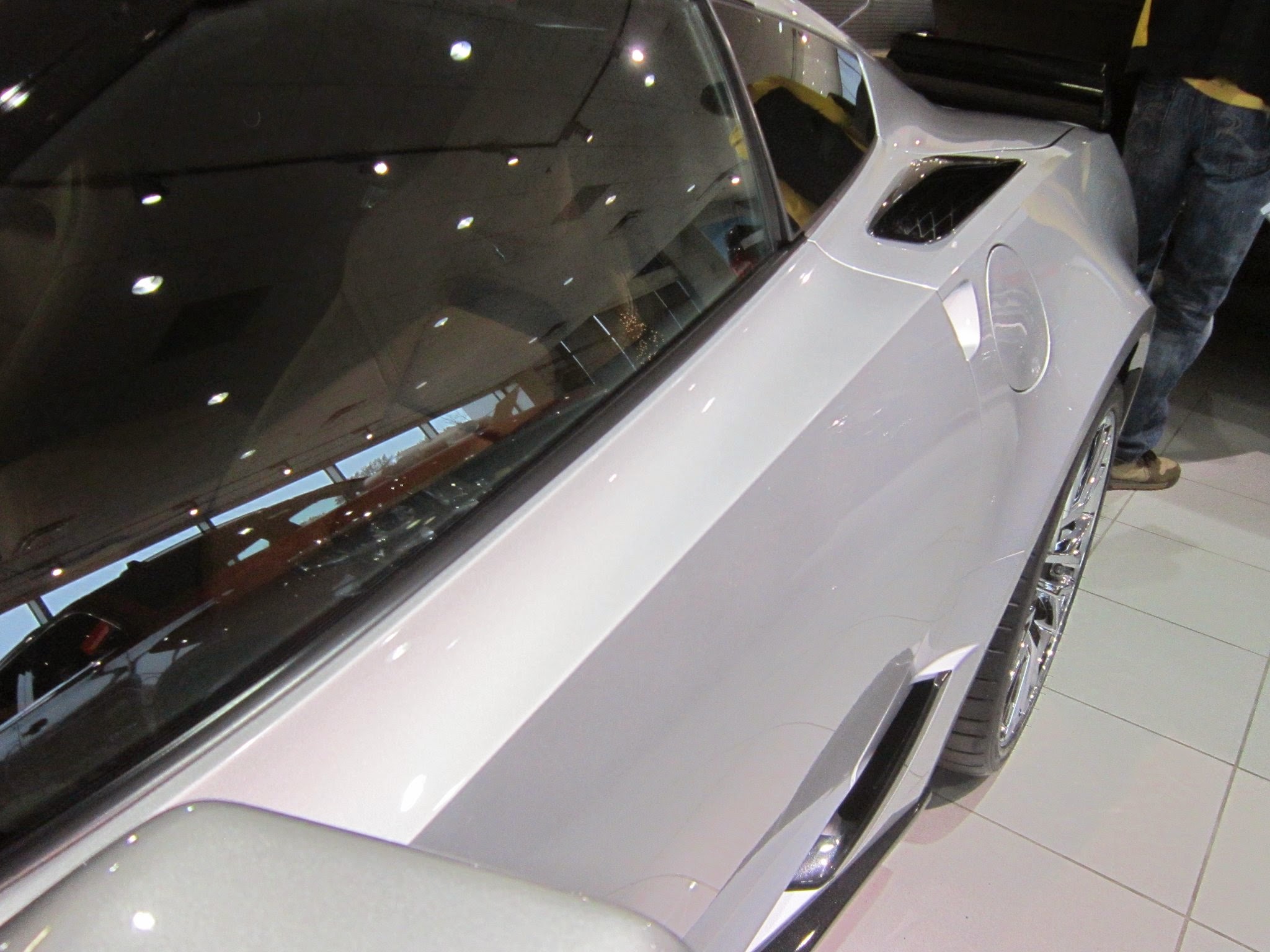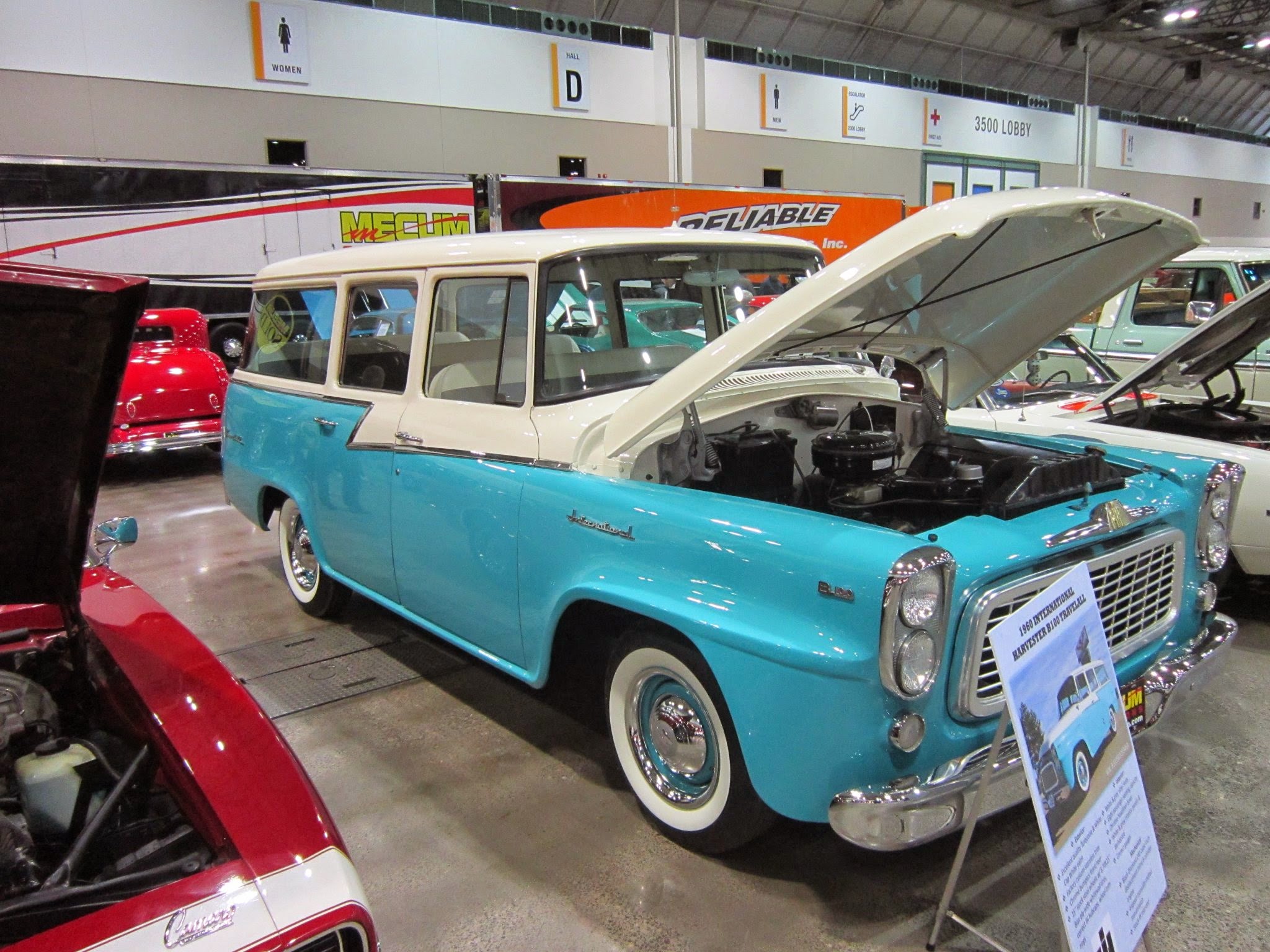 10/22/14 NCA Social Shrimp Boil
Dick and Vicki hosted the club at their repair shop that may have looked like a vintage service station. 90 members had all the could eat of hot and cold shrimp, corn on the cob, potatoes, saldas and desserts. It was a wonderful night with friends!
Fall Trash Pickup 10/12/14
18 members helped to clean US-77 north of Lincoln, enjoying a gorgeous fall day and ice cream at Culver's after the work was done.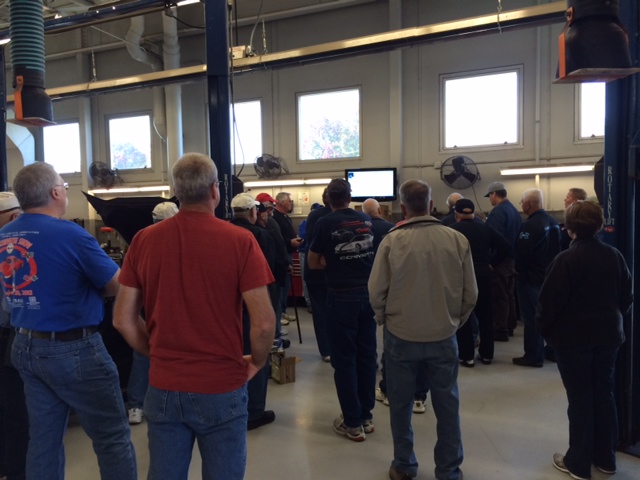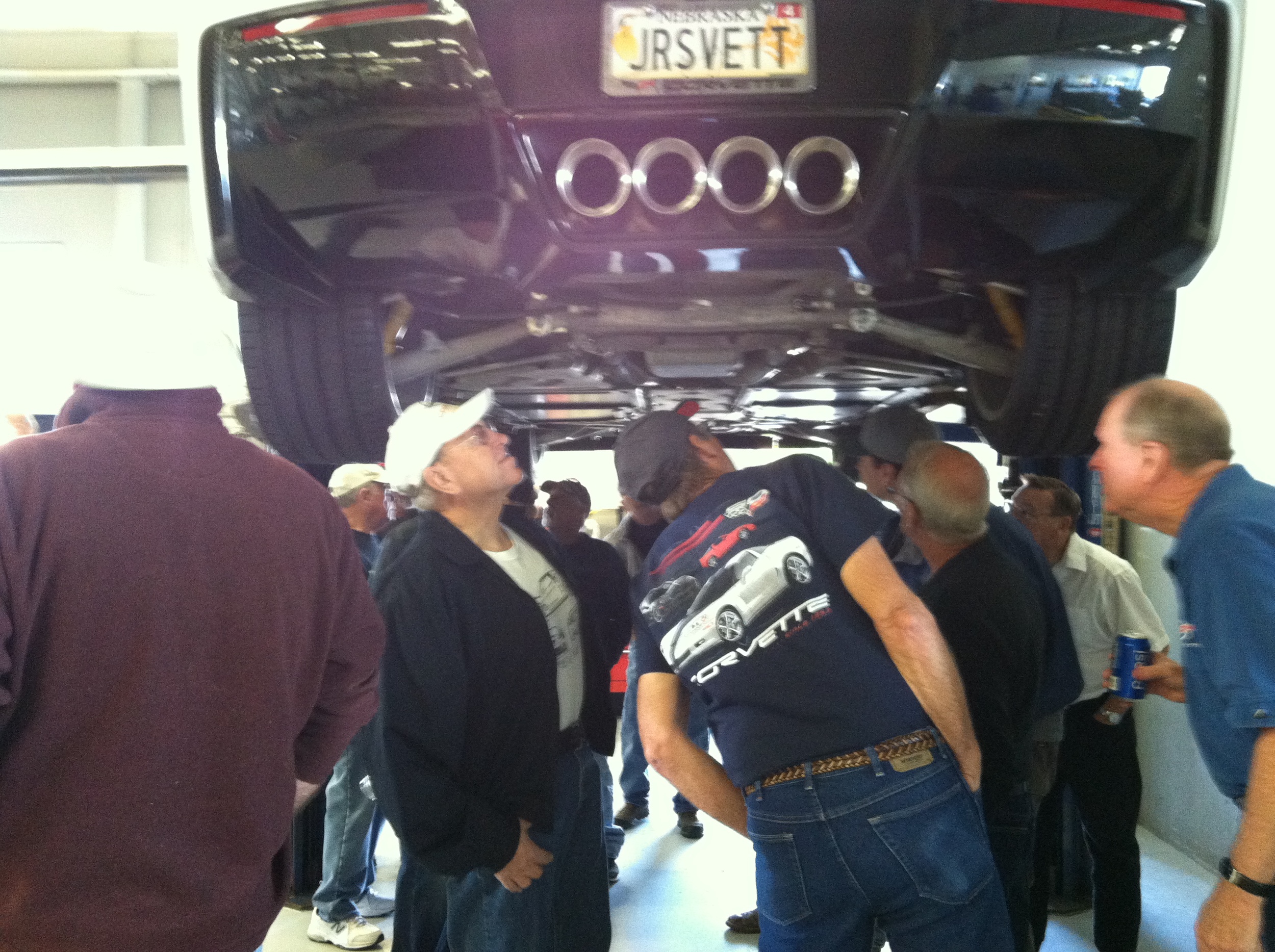 The Garage Stride Against Breast Cancer Car Show 9/28/14
75 cars showed with 25 NCA member corvettes and a couple members brought other classic cars. We had great weather, a biscuit and gravy breakfast, lots of door prizes and giveaways capped off by 53 trophies.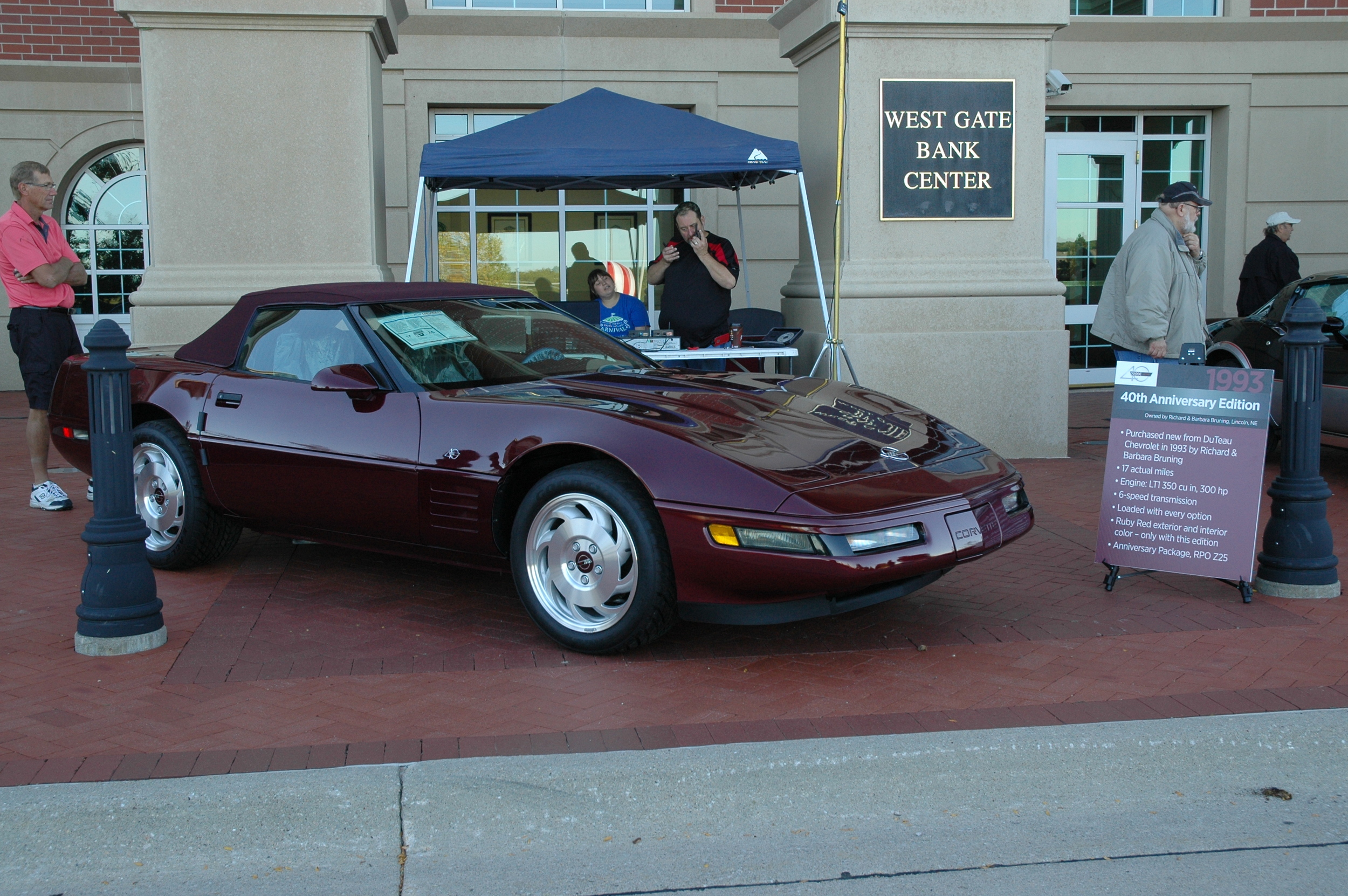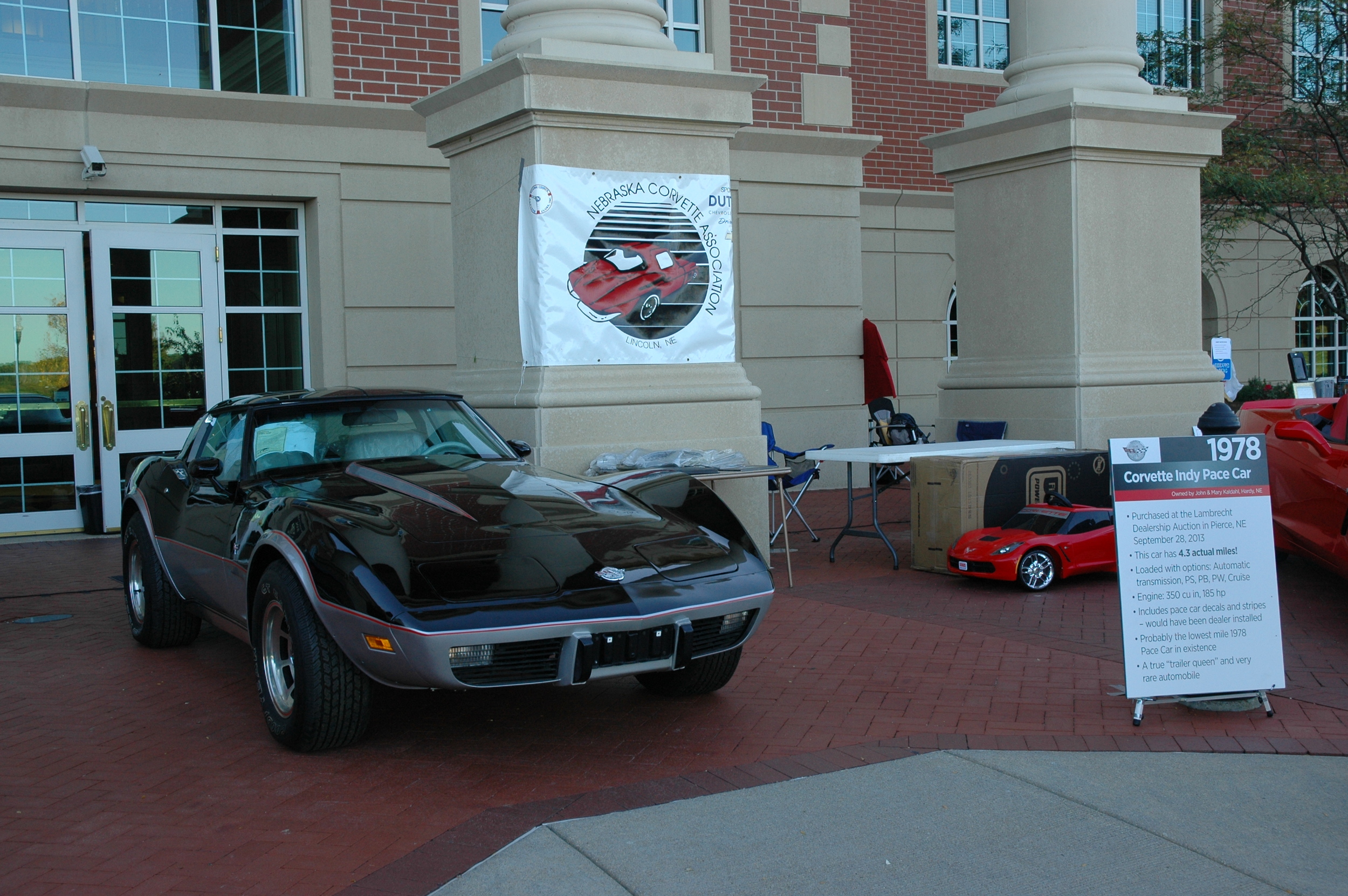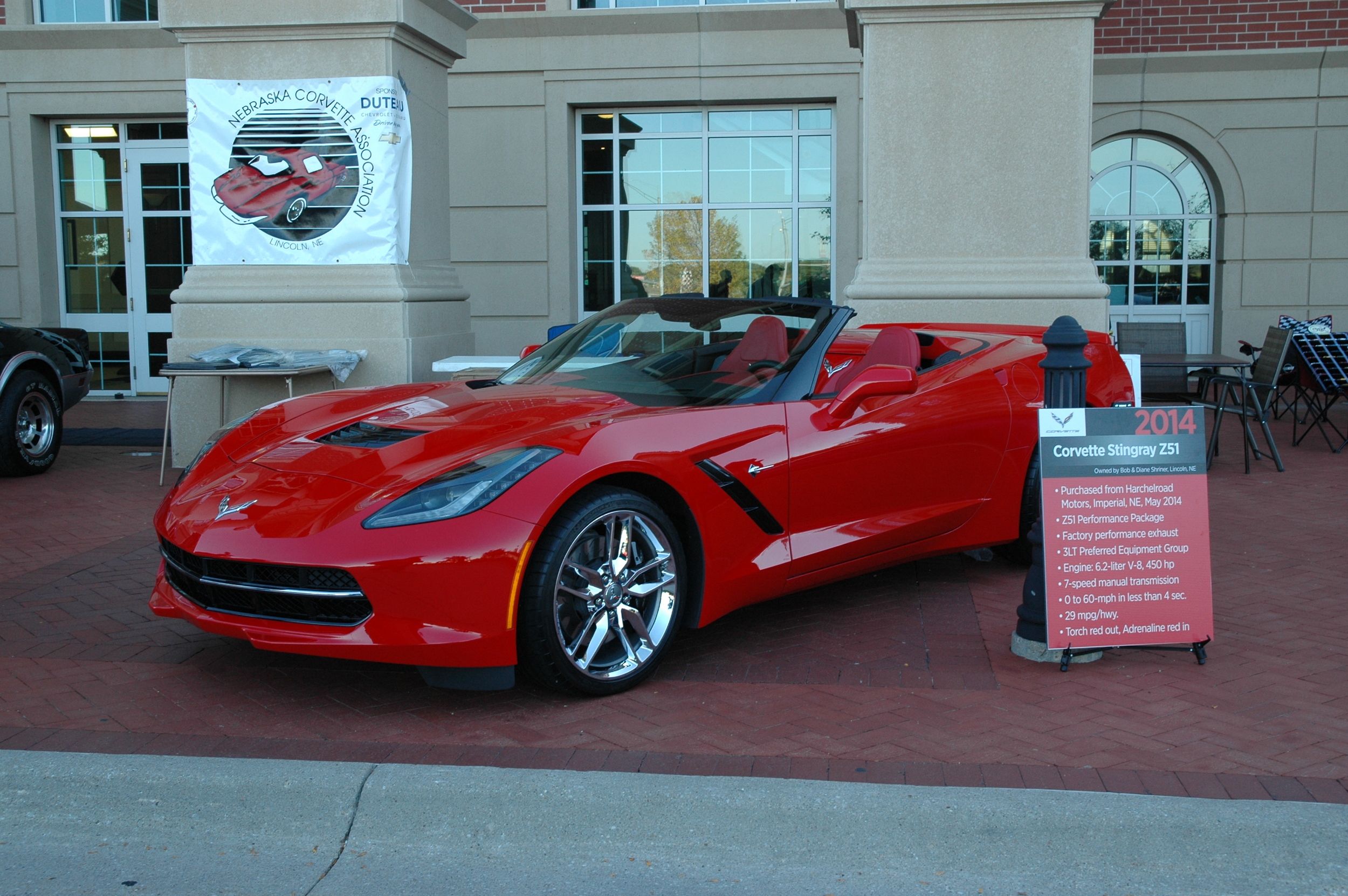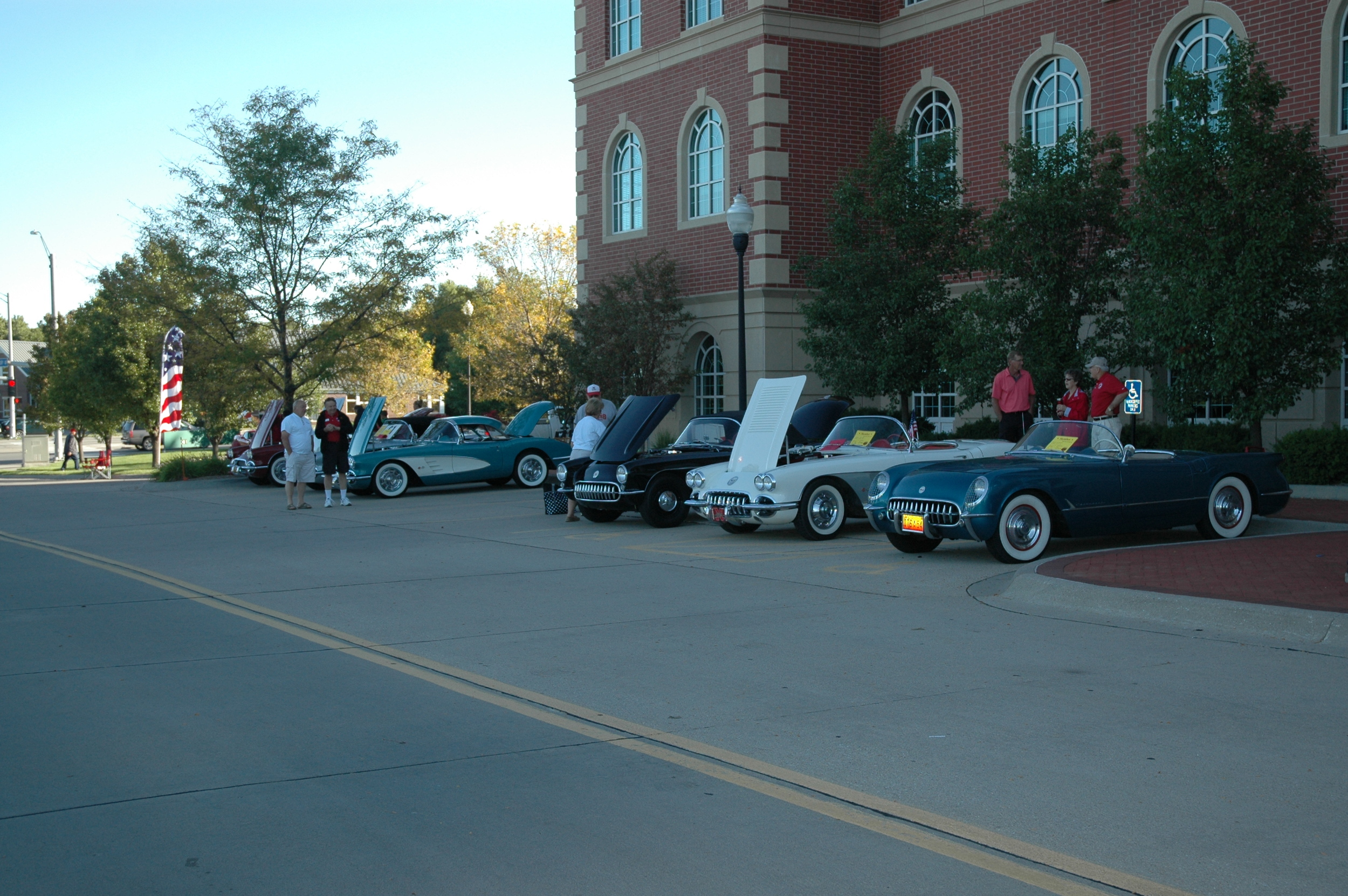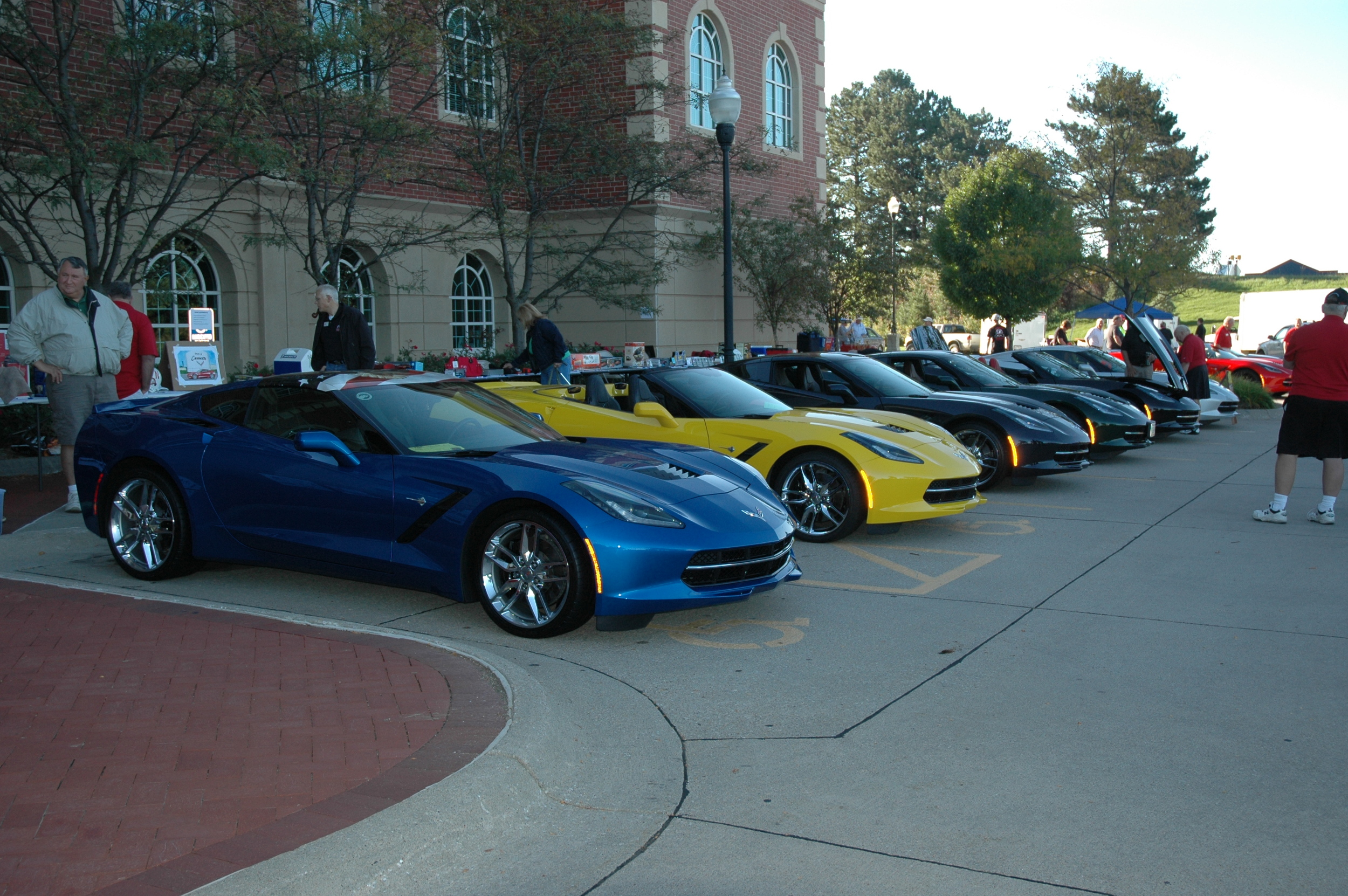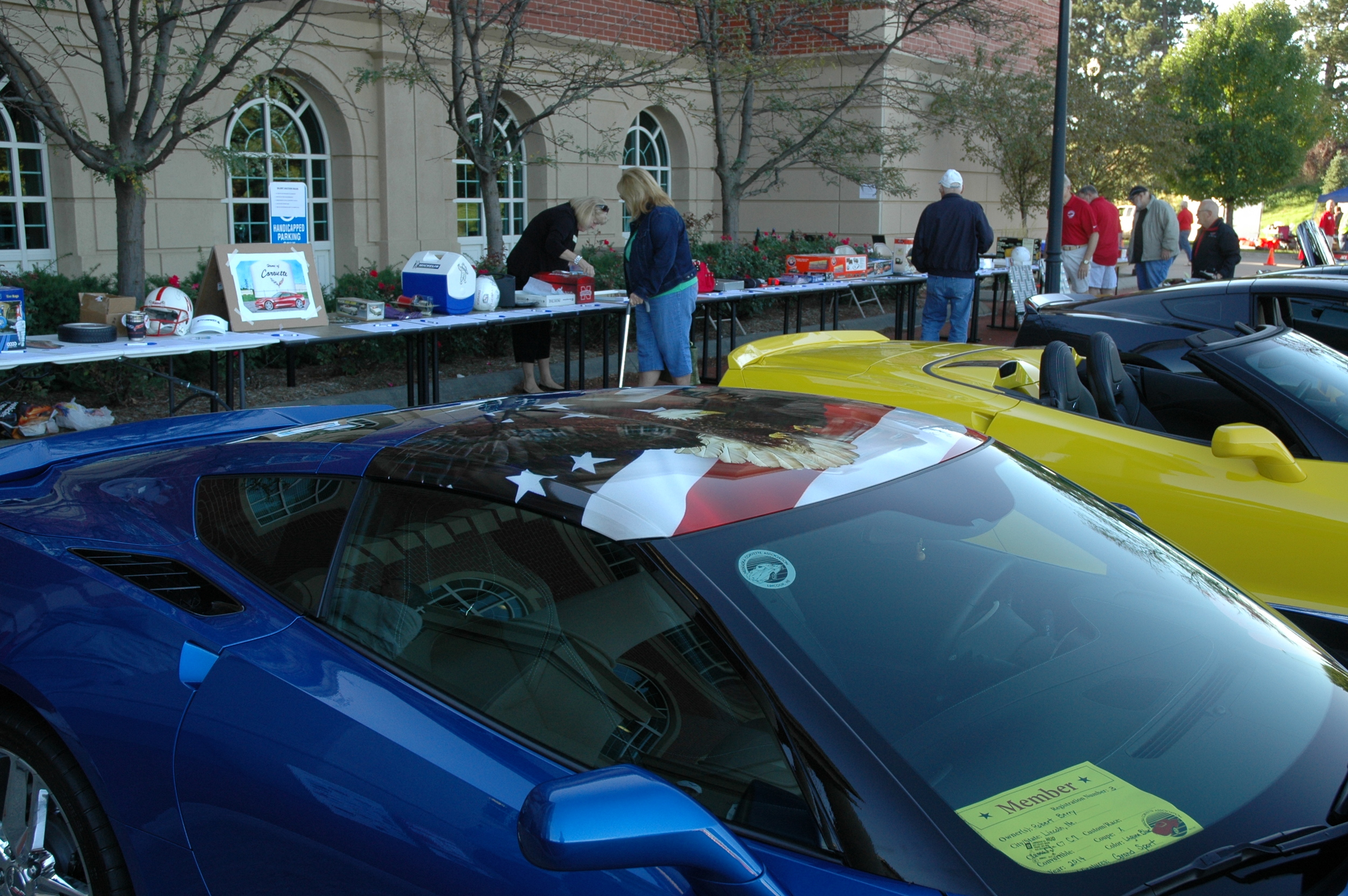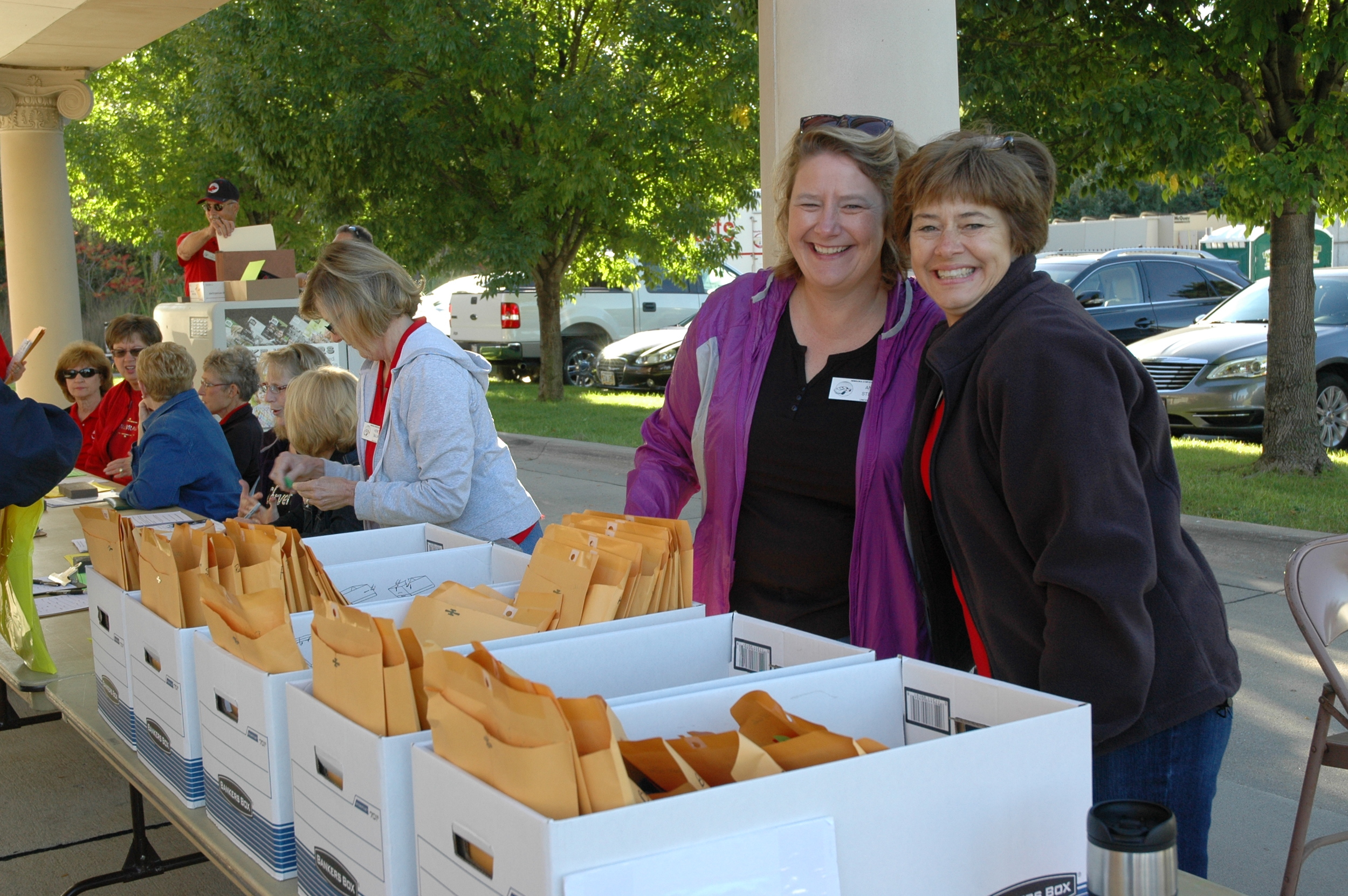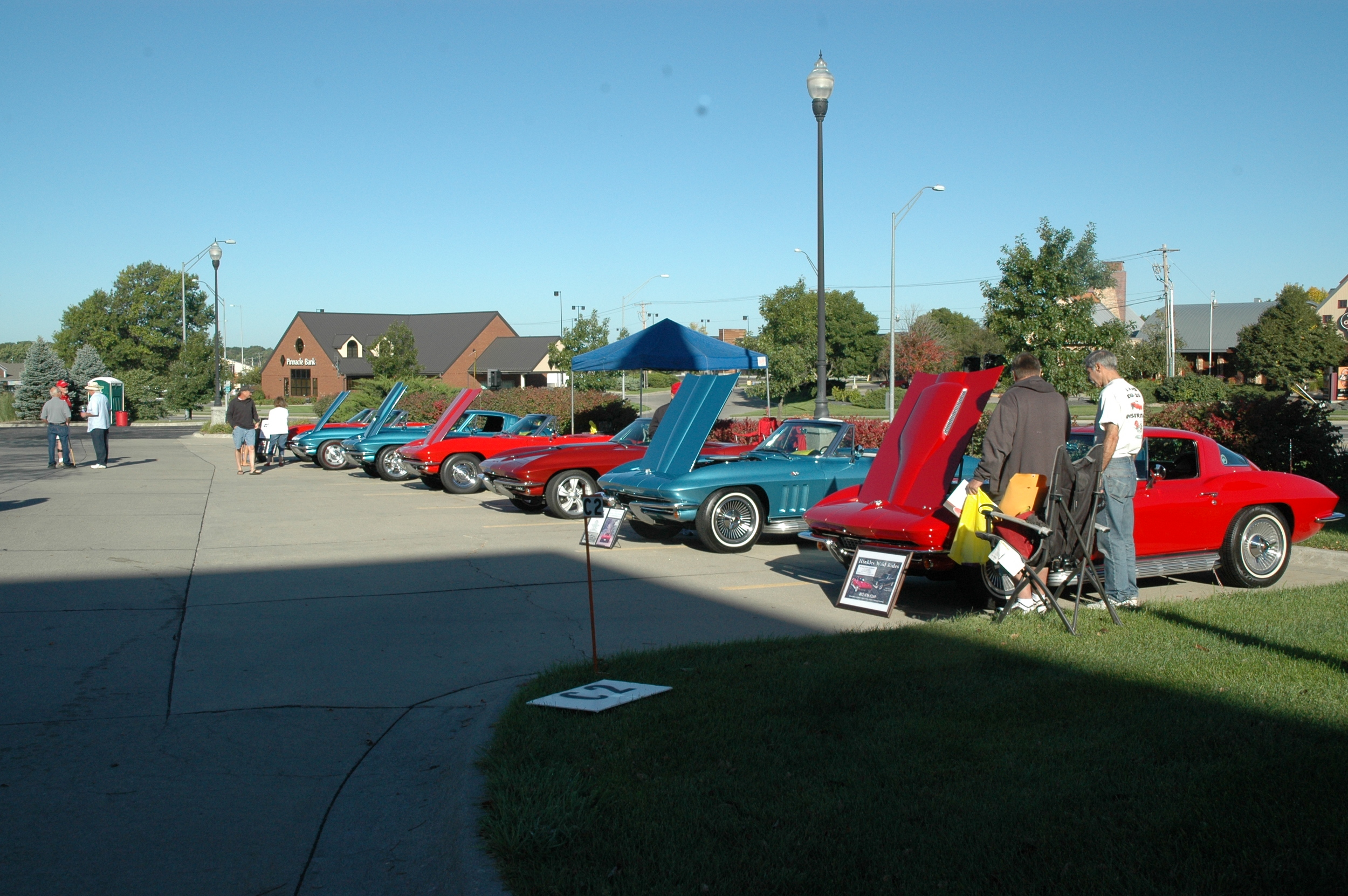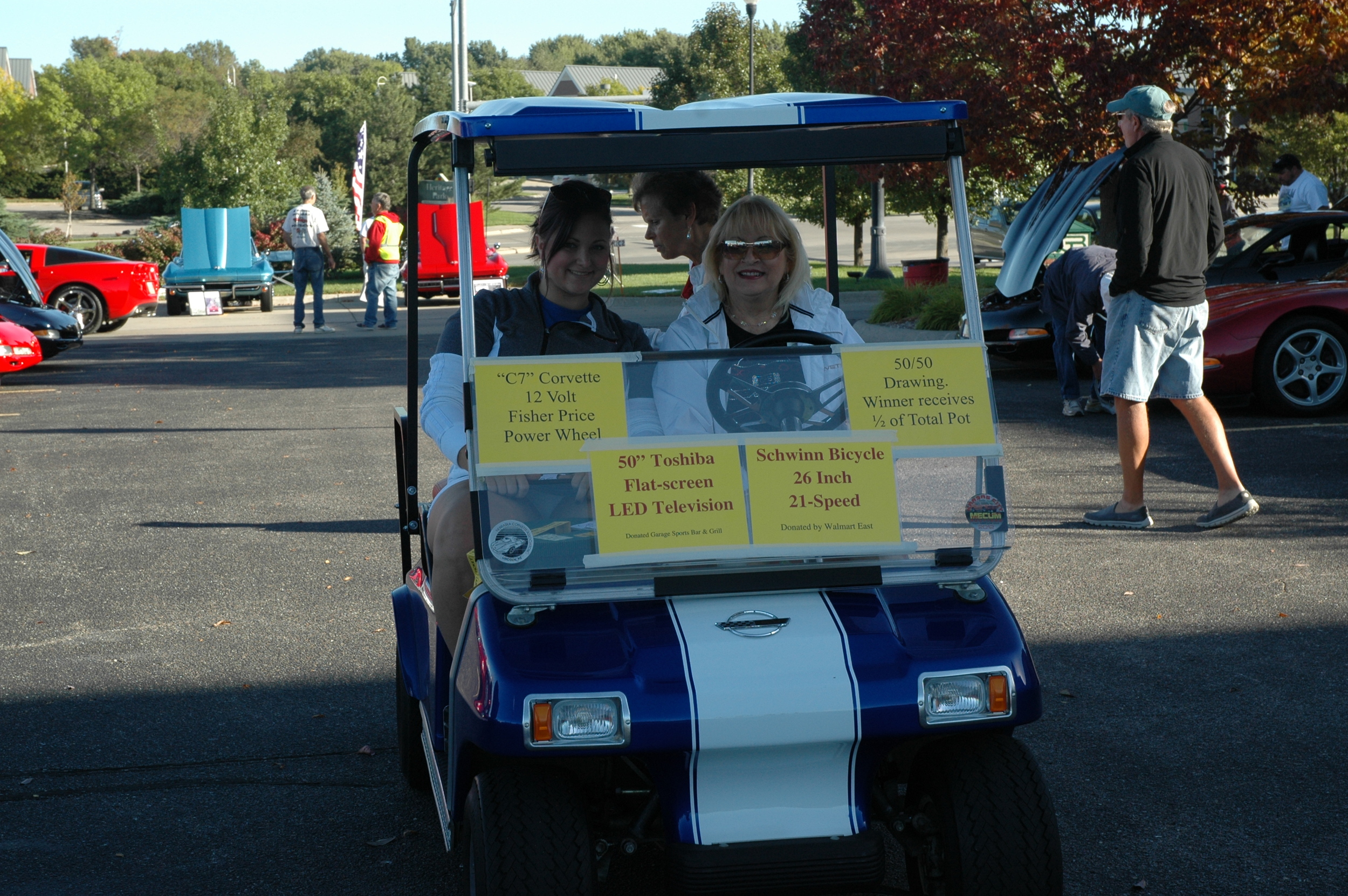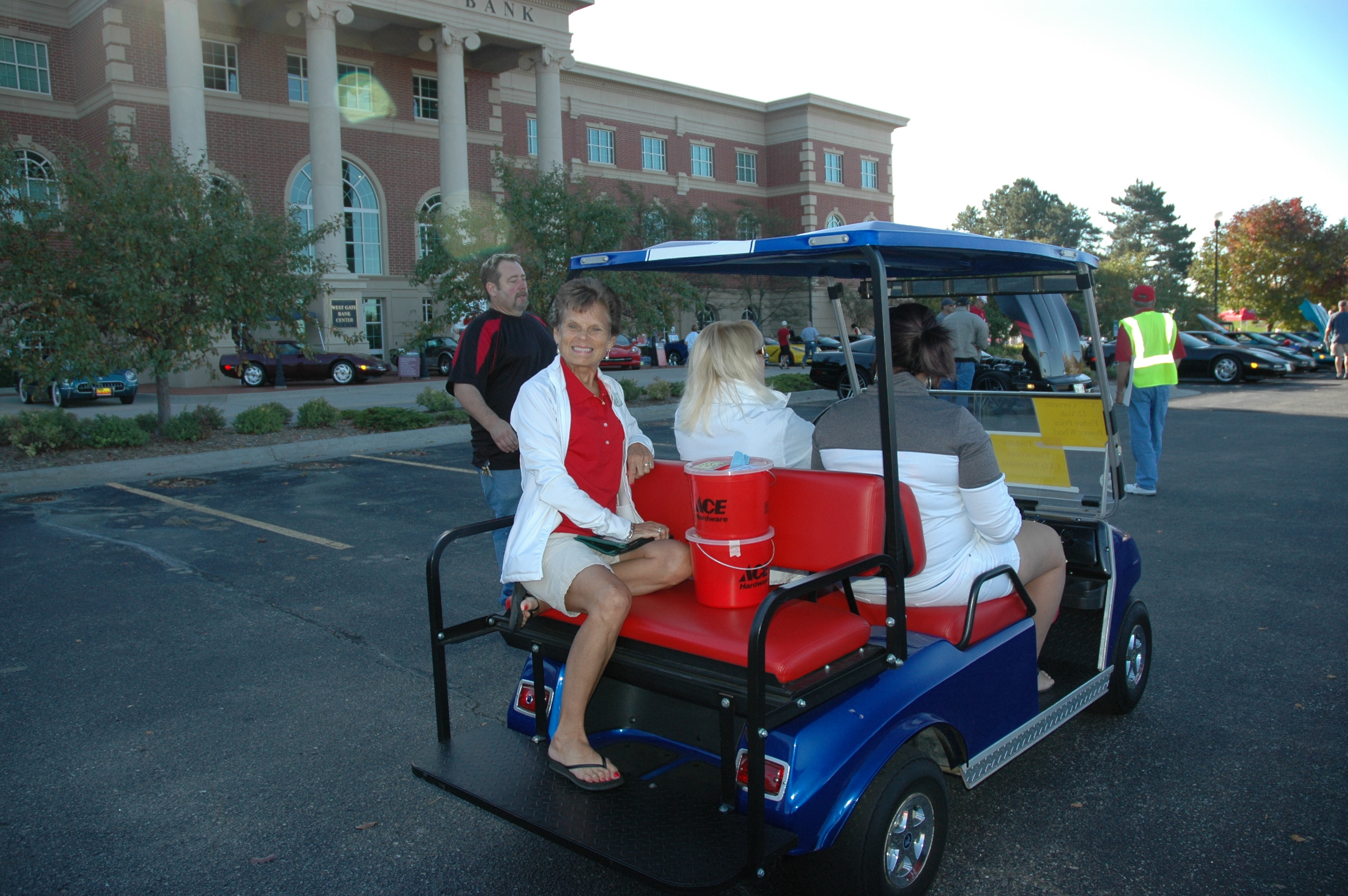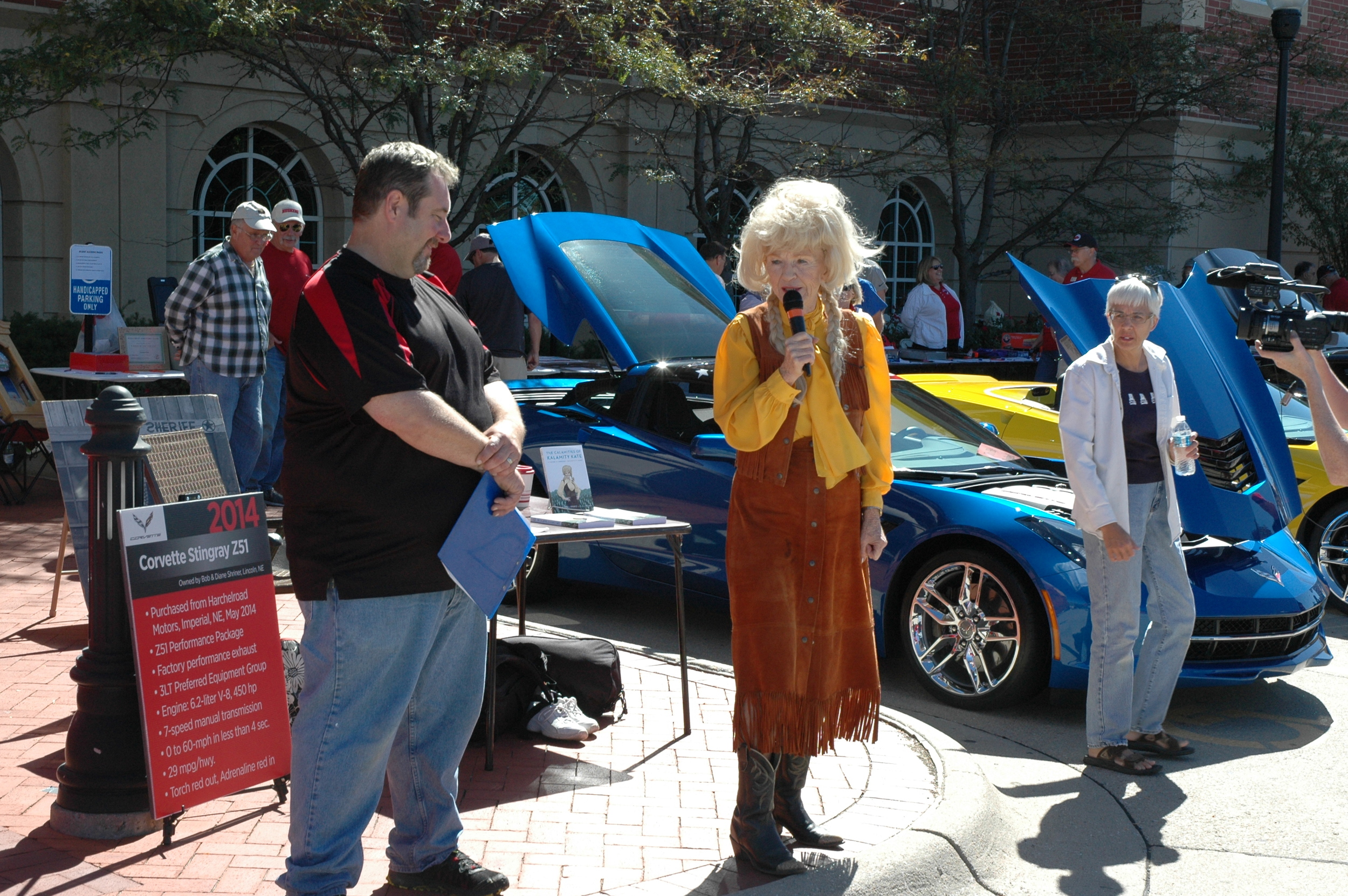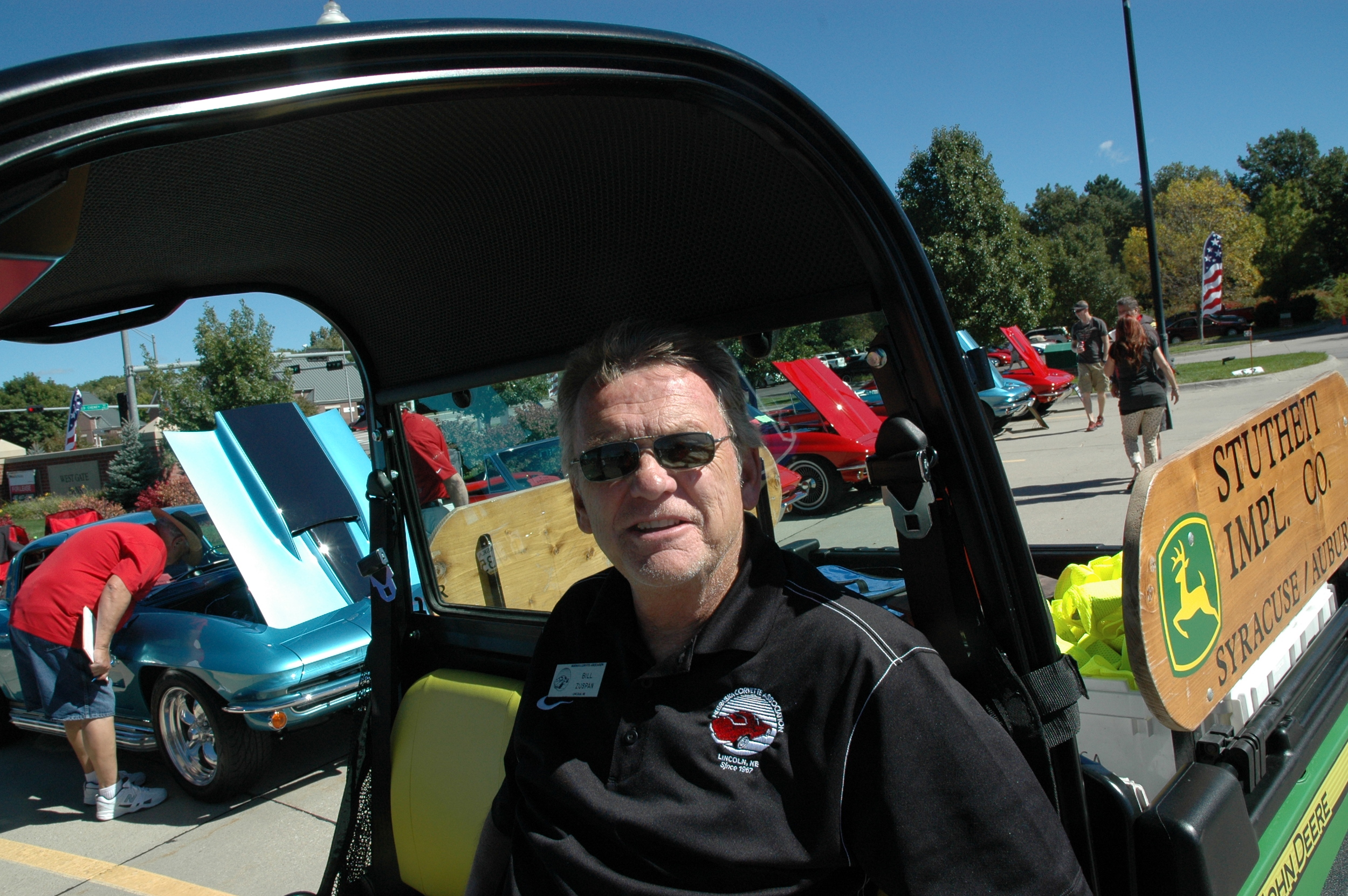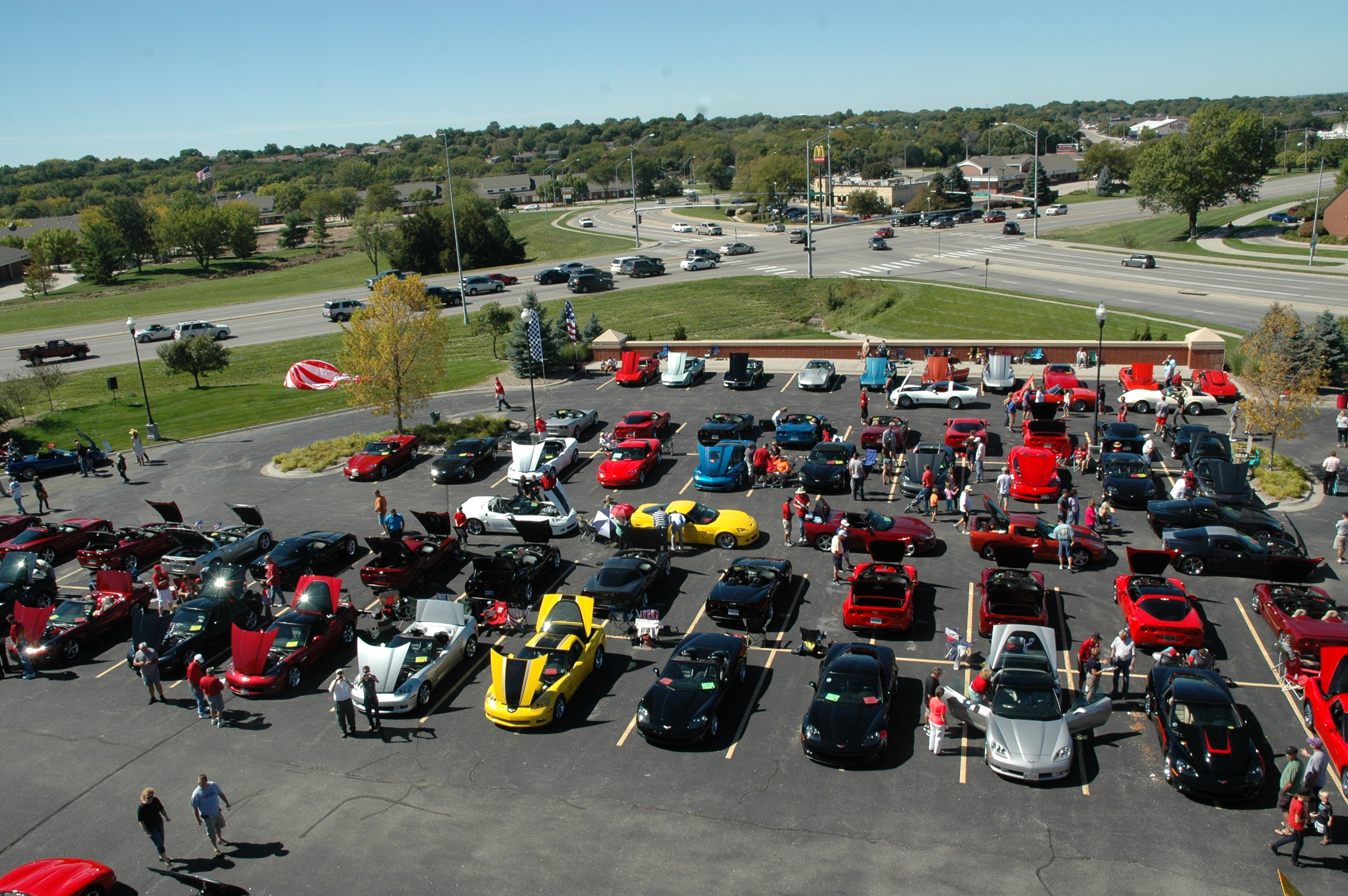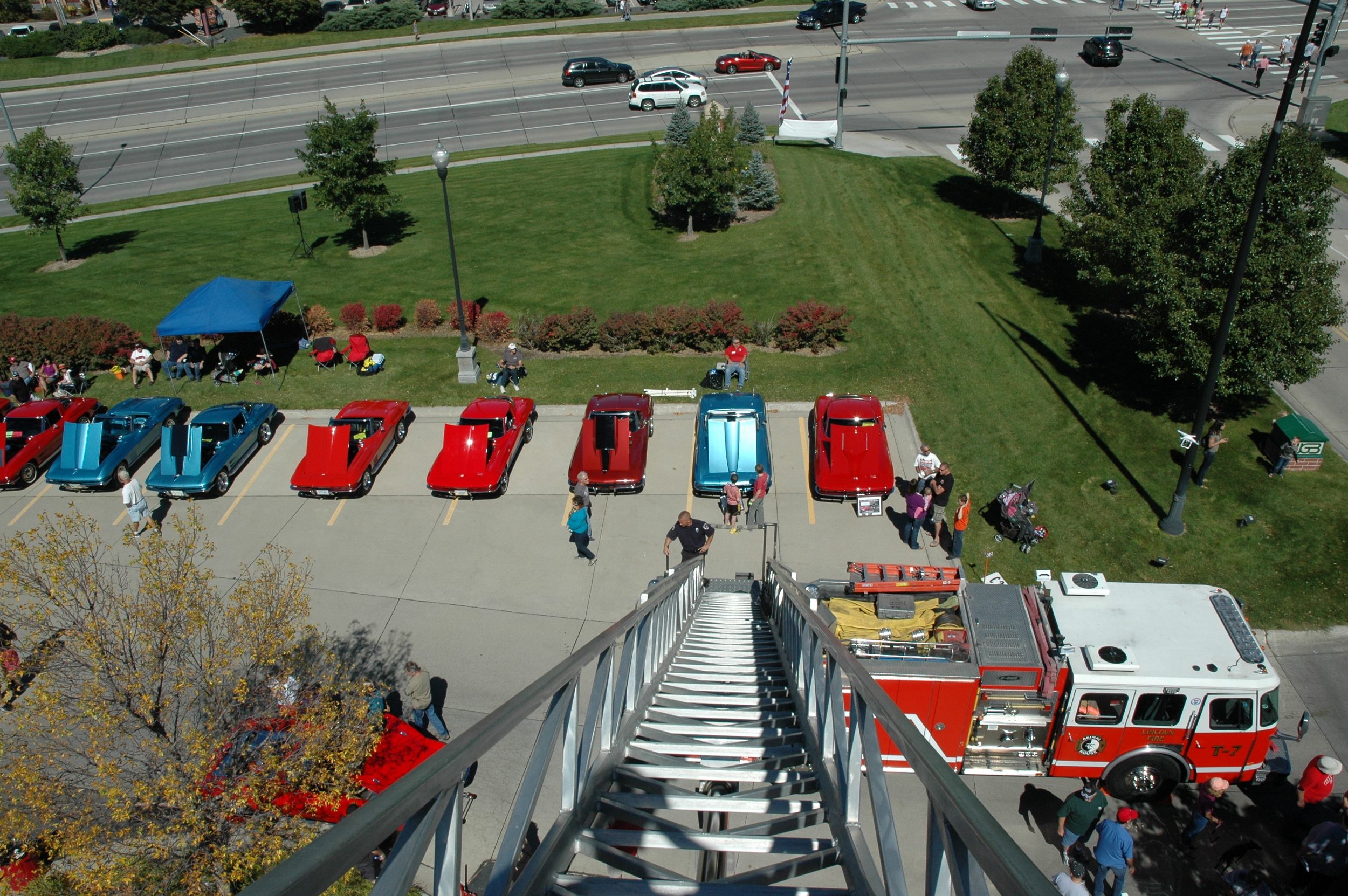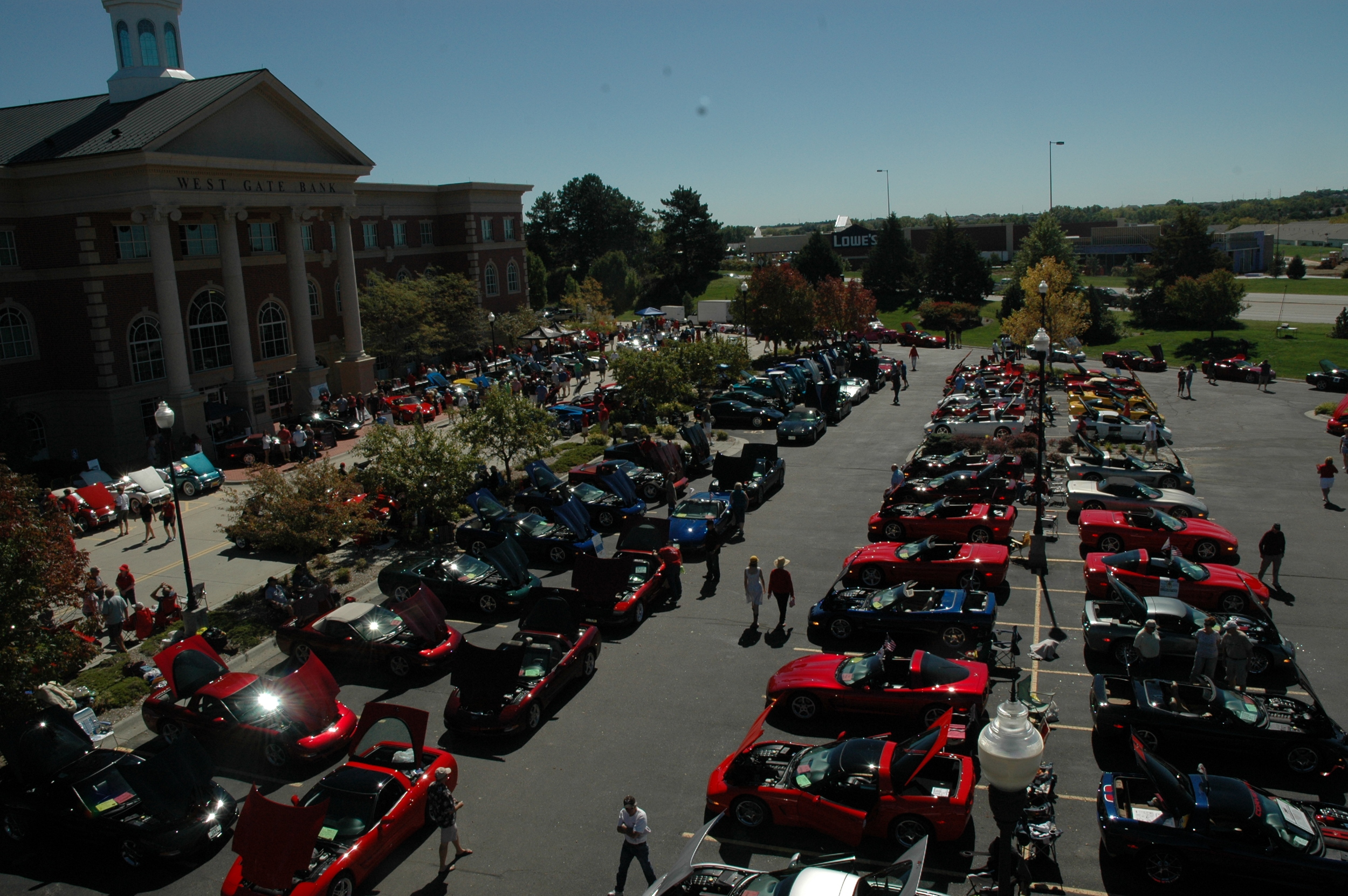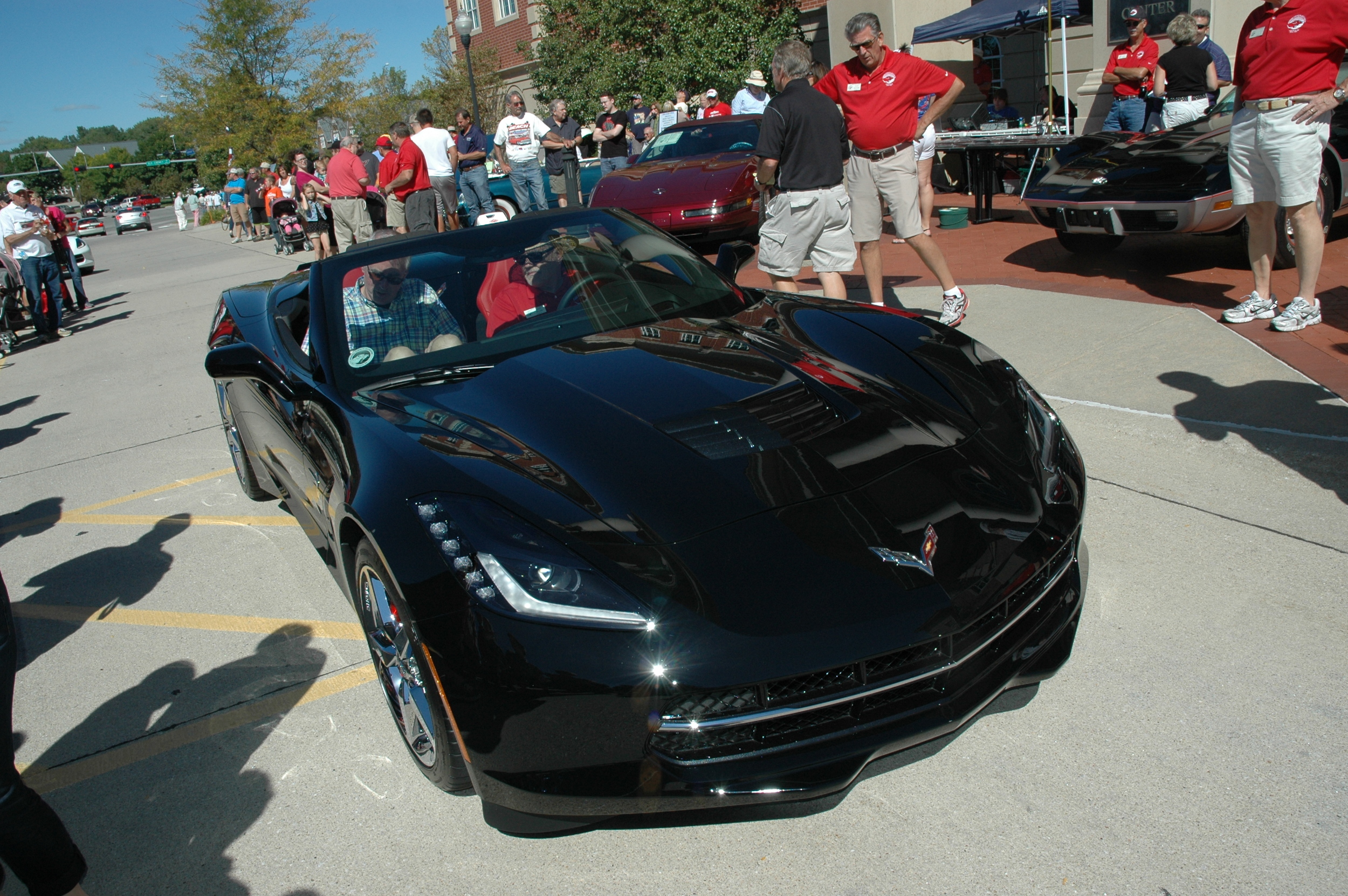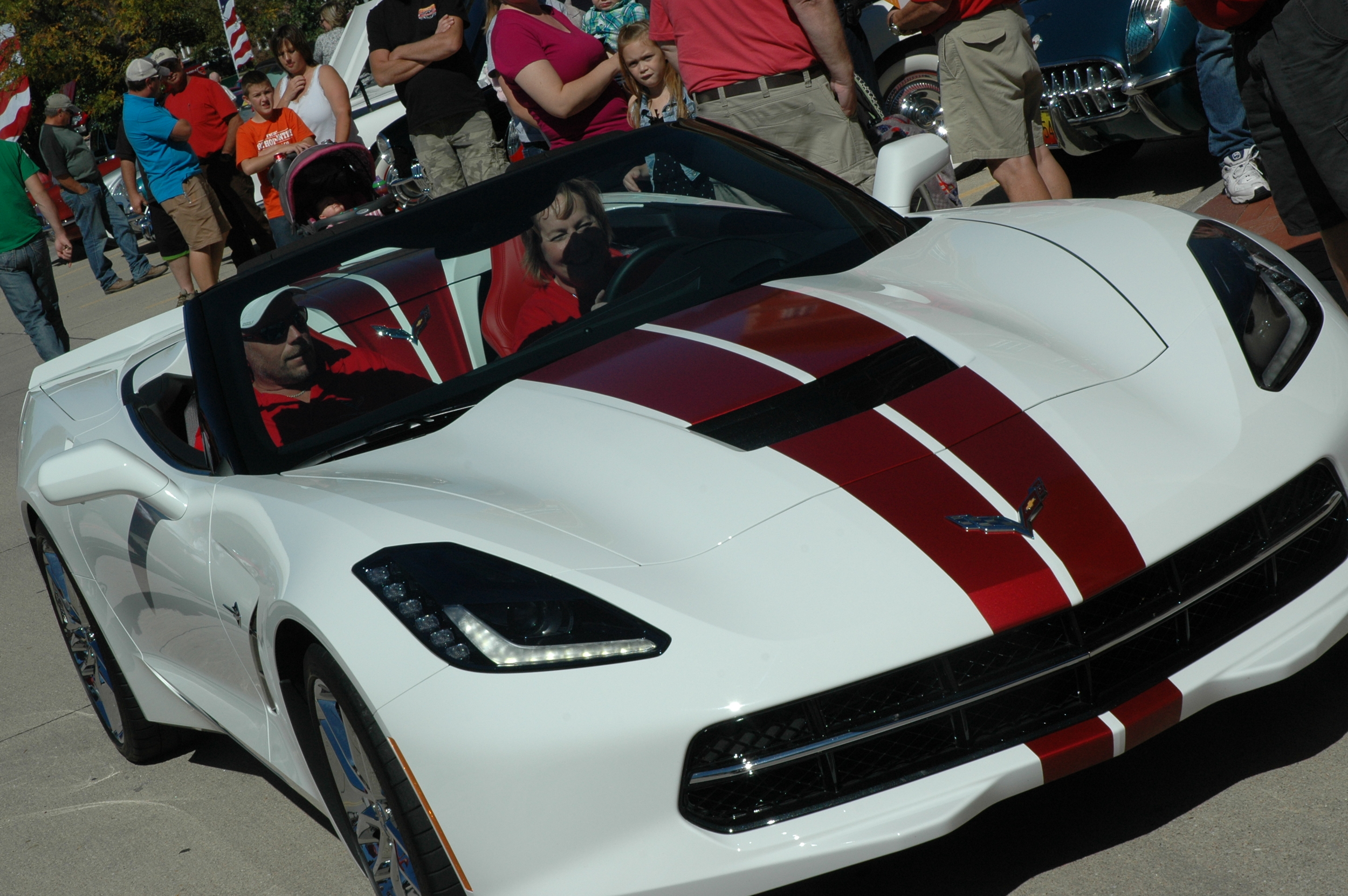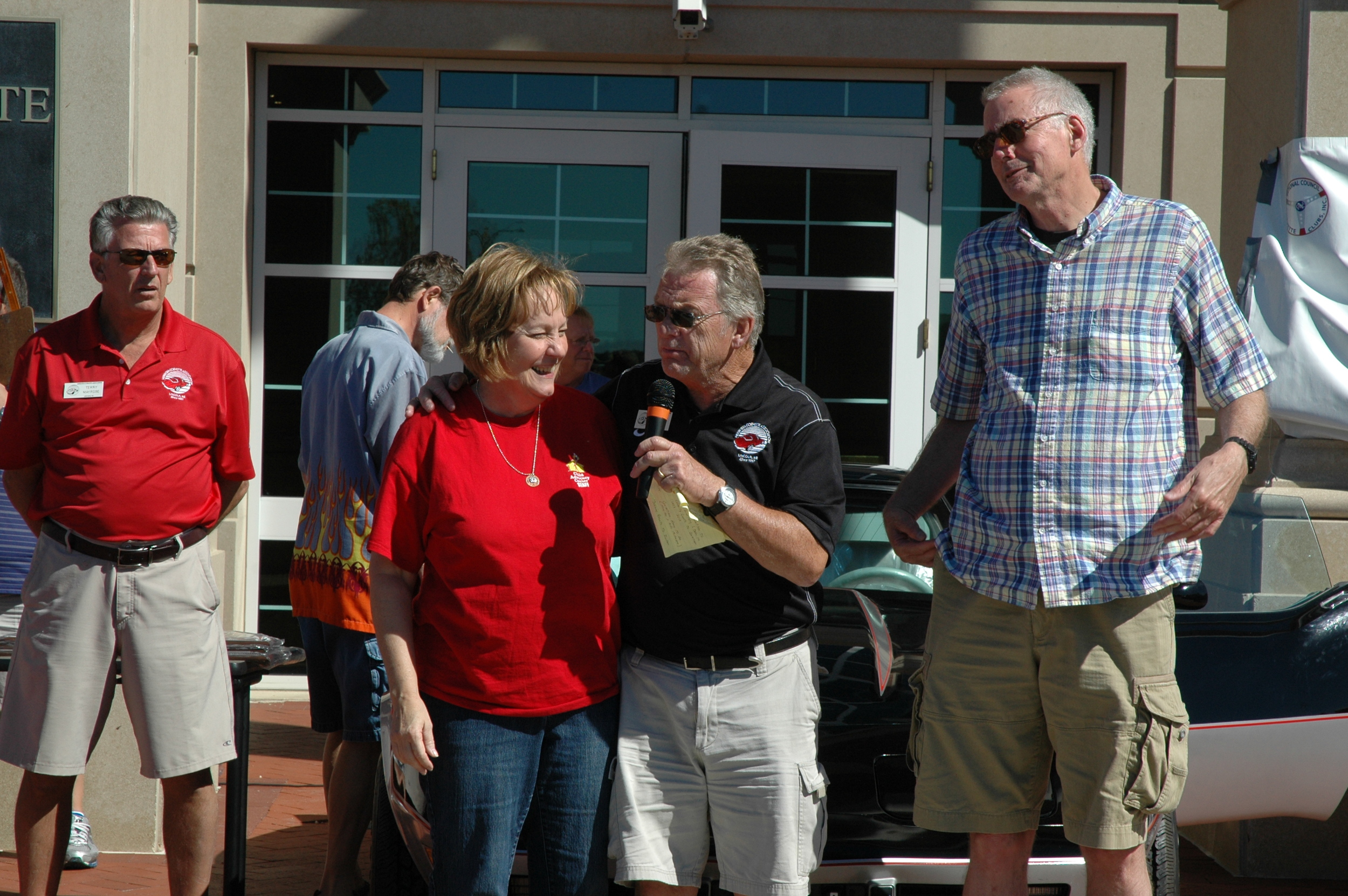 9/7/14 NCA Picnic 37 cars and near 100 members showed up to the Burr Oak Shelter at Mahoney State Park. As with any club event there was plenty of food and lots of variety to go along with the fried chicken and deli sandwiches. Bruce Y. organized a bean bag toss tournament and a few people rediscovered their love of the hula hoop. Big thanks to Cindy C. and Bob S!
8/27/14 The August Social was at The Palmyra Pub, 61 members showed up and somehow fit in 18 Corvettes that braved the rain. NCA packed the place, the food was good and the laughter was raucous.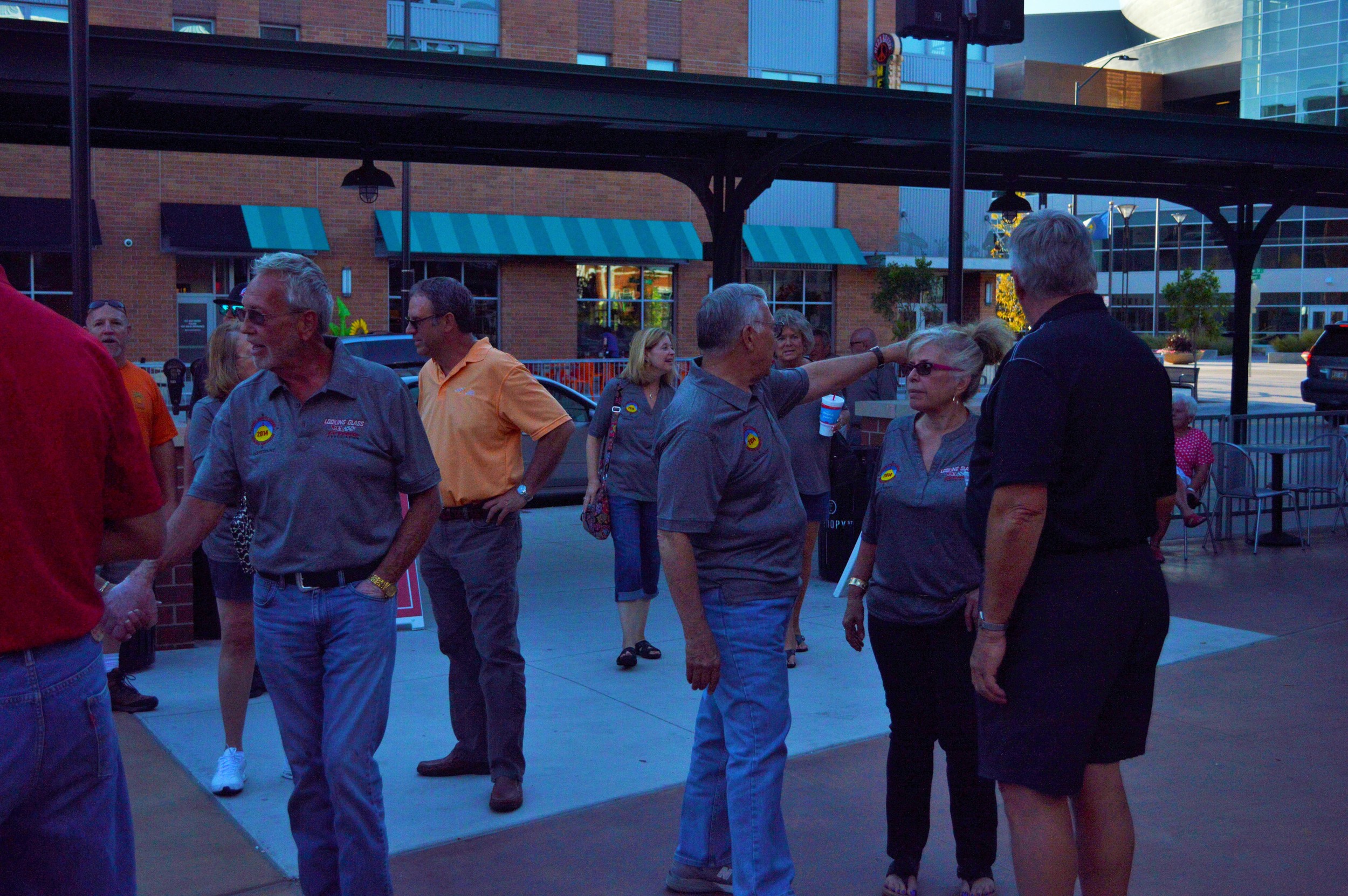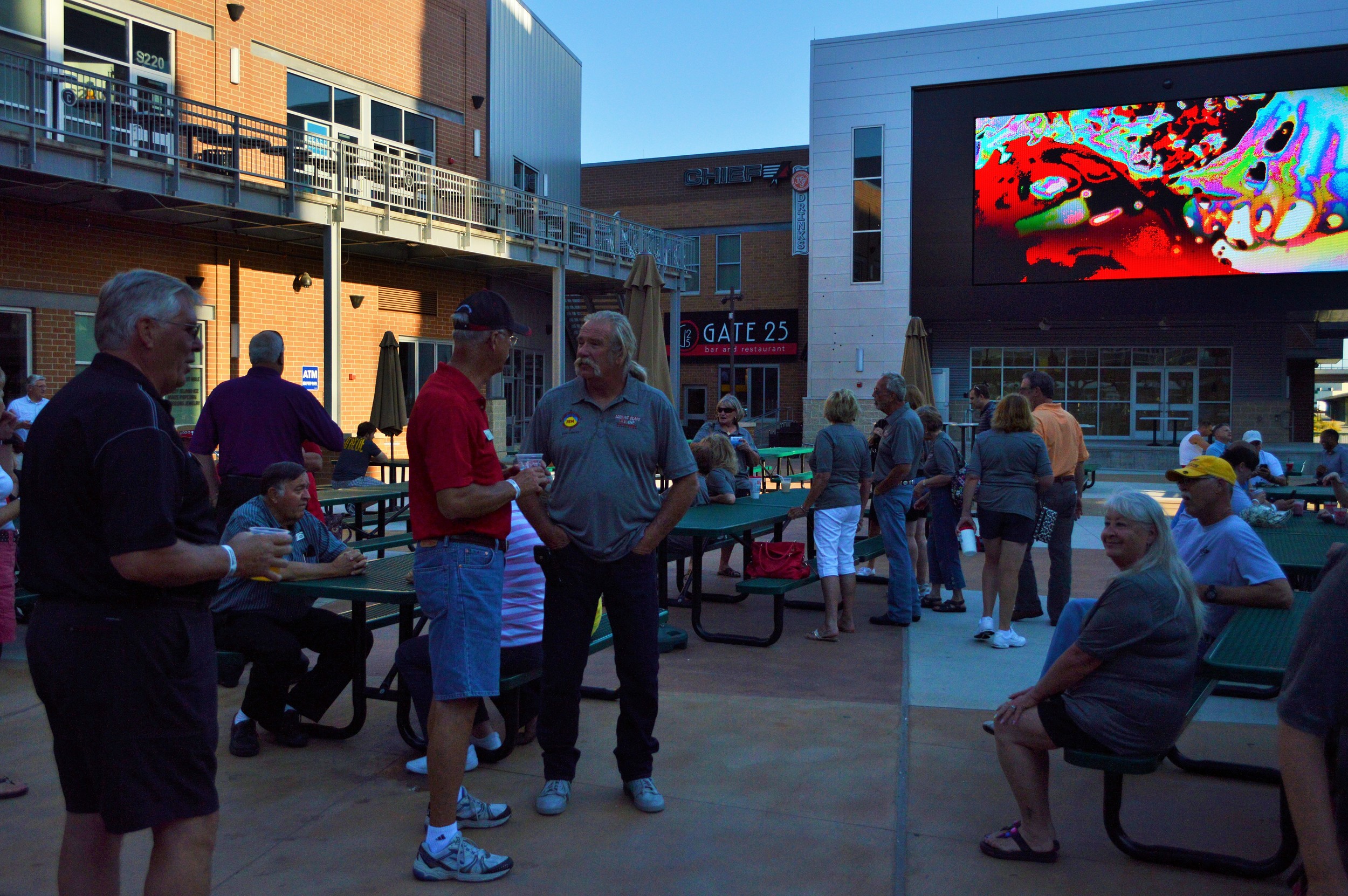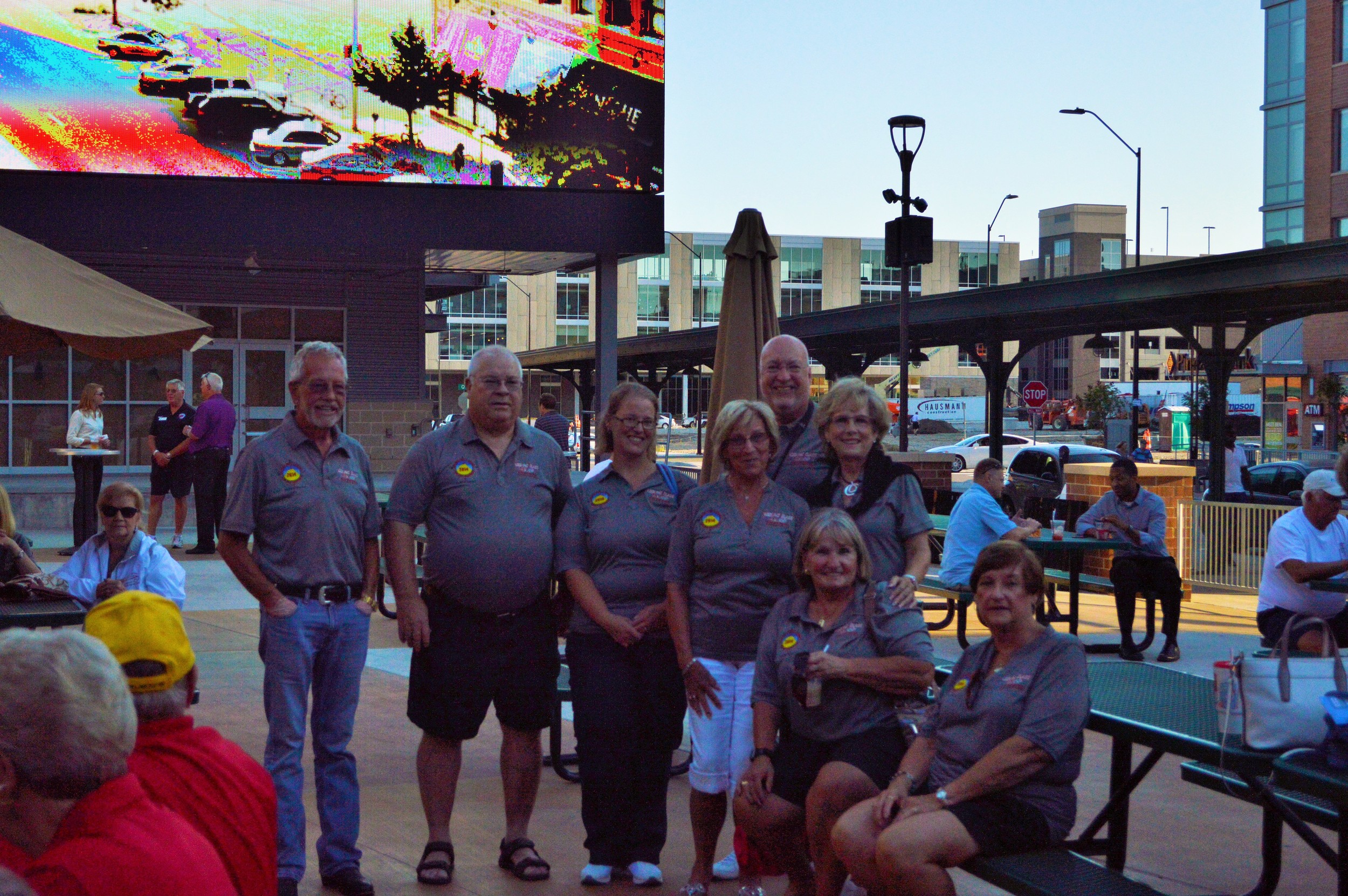 8/21-8/24/2014 9 members in 5 cars found their way to Rogers, AR for the Summer's End Corvette Show by the Northwest Arkansas Corvette Club. Show participants take over the Homewood Suites hotel for 3 days cleaning cars and socializing, the show takes place just a couple miles away at the Pinnacle Hills Promenade Shopping Center. Keith and Kathy W., Rich and Anna S., and Dale and Linda Z. took home hardware for their hard work. Also our esteemed Governor Dale Z. was featured on Rogers Channel 5 News.
Rick K 60th Birthday!
Rick's 60th Party at the Roca Tavern Saturday, July 19. Rick and Bobbie know how to throw a party! Paul Phillips was great entertainment!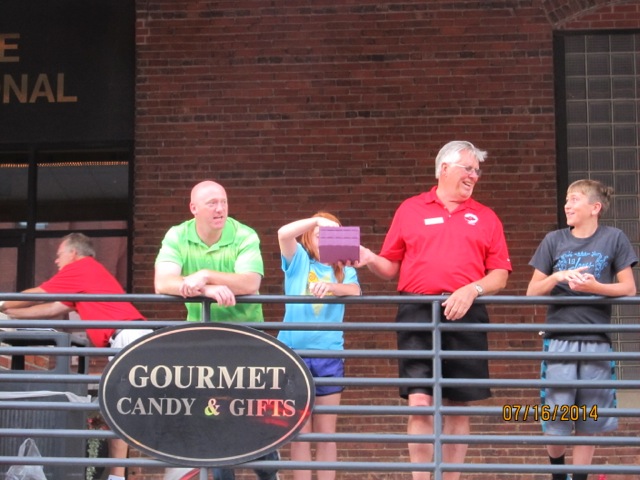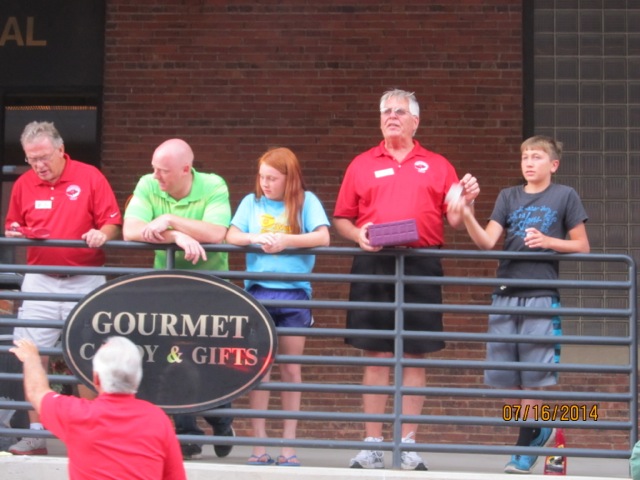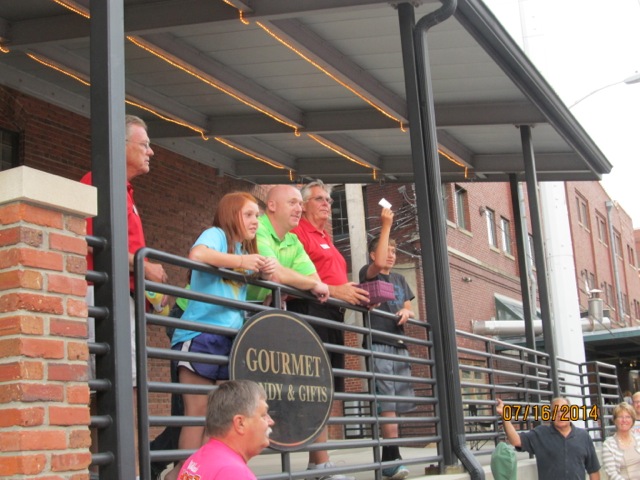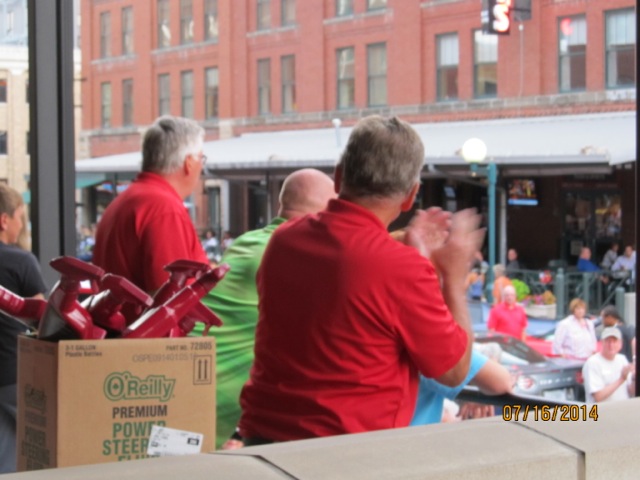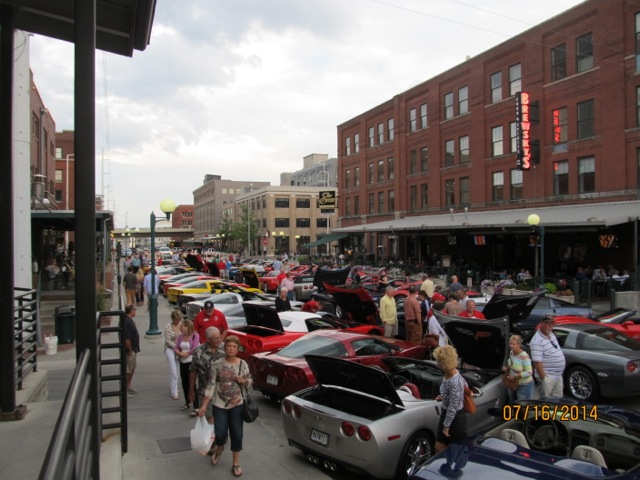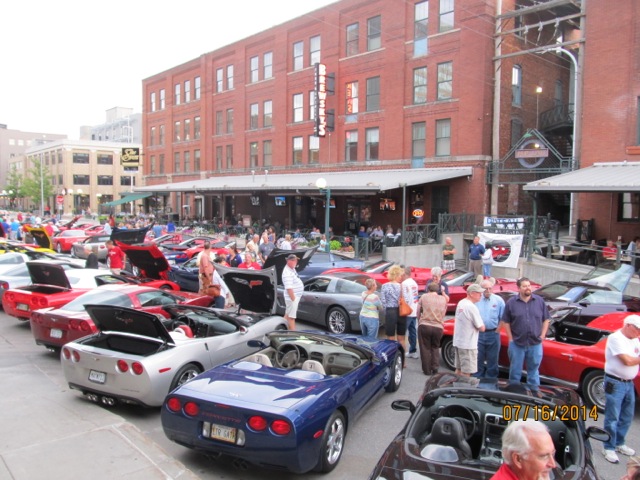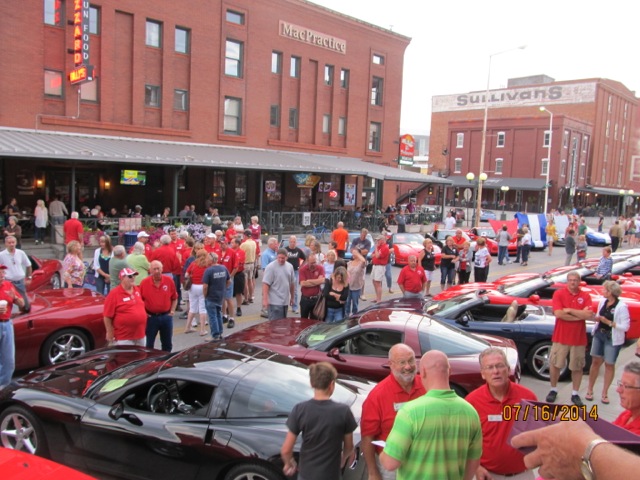 Bruce and Gayle Y. hosted an FAC for the club that included a mini family reunion for Gayle. As always there was plenty of food from the 70 attendees with at least 28
Vettes parked around the neighborhood. The weather was a little sticky for awhile but we stayed up late enough to see the supermoon come up over the lake.
Several NCA members went out to support our friends from the South Central Corvettes Club at Conestoga Mall June 22nd.
Melinda and Lowell K. dropped by the National Corvette Museum on their way to the Coca-Cola 600 in Charlotte. The cars behind the ropes are brand new museum deliveries being picked up by new owners that day.
Members gathered at Walker Tire June 1st to go out and get dirty for the club picking up trash along US-77. Of course everything got better with the ice cream afterward.
87 members from NCA, South Central Corvettes, and Archway Corvette clubs enjoyed a great brunch at Evening With Friends in Milligan, NE. The NCA caravan was 27 cars strong leaving from Southwest High School, hopefully we'll see all out friends there again next year.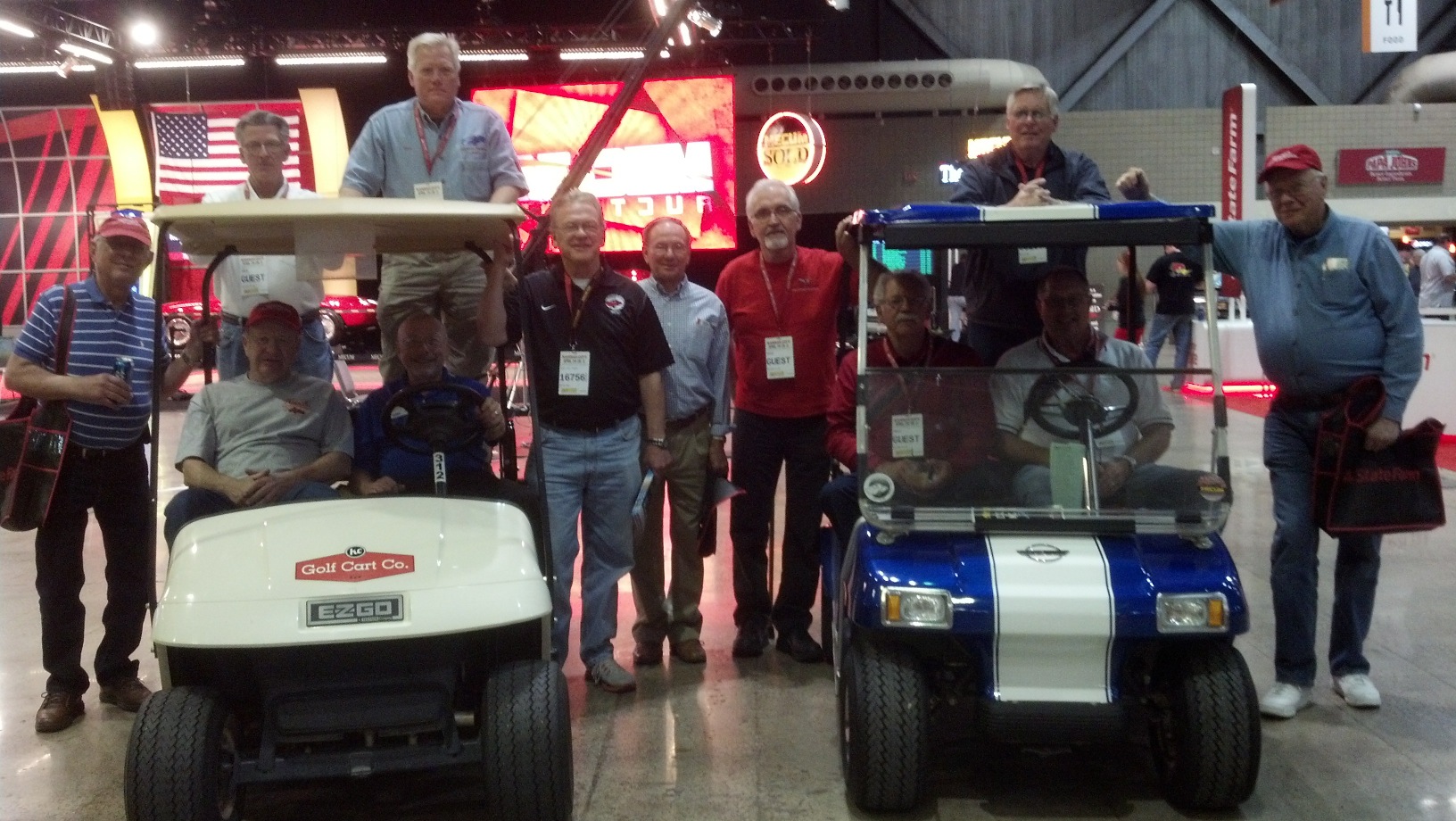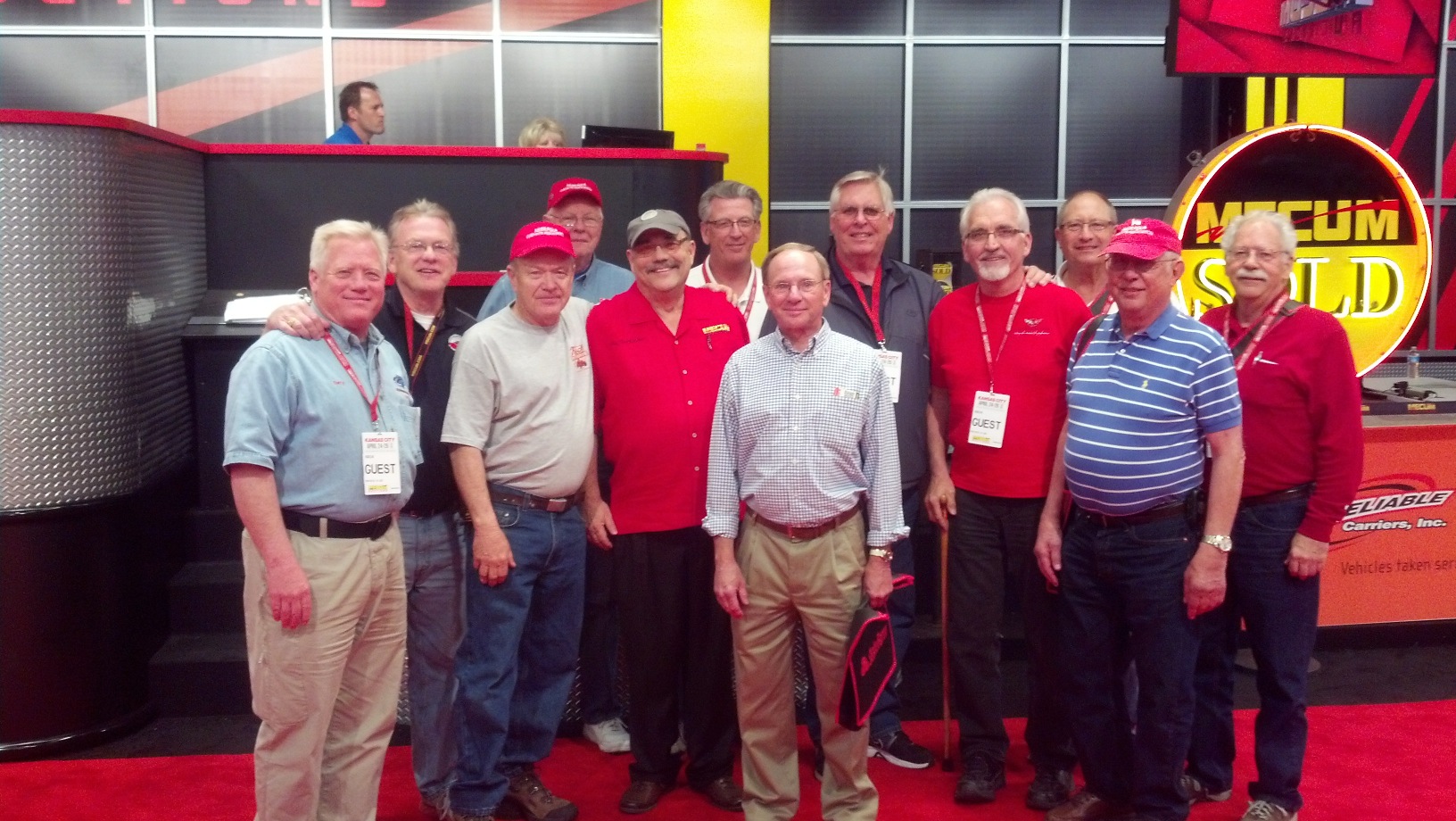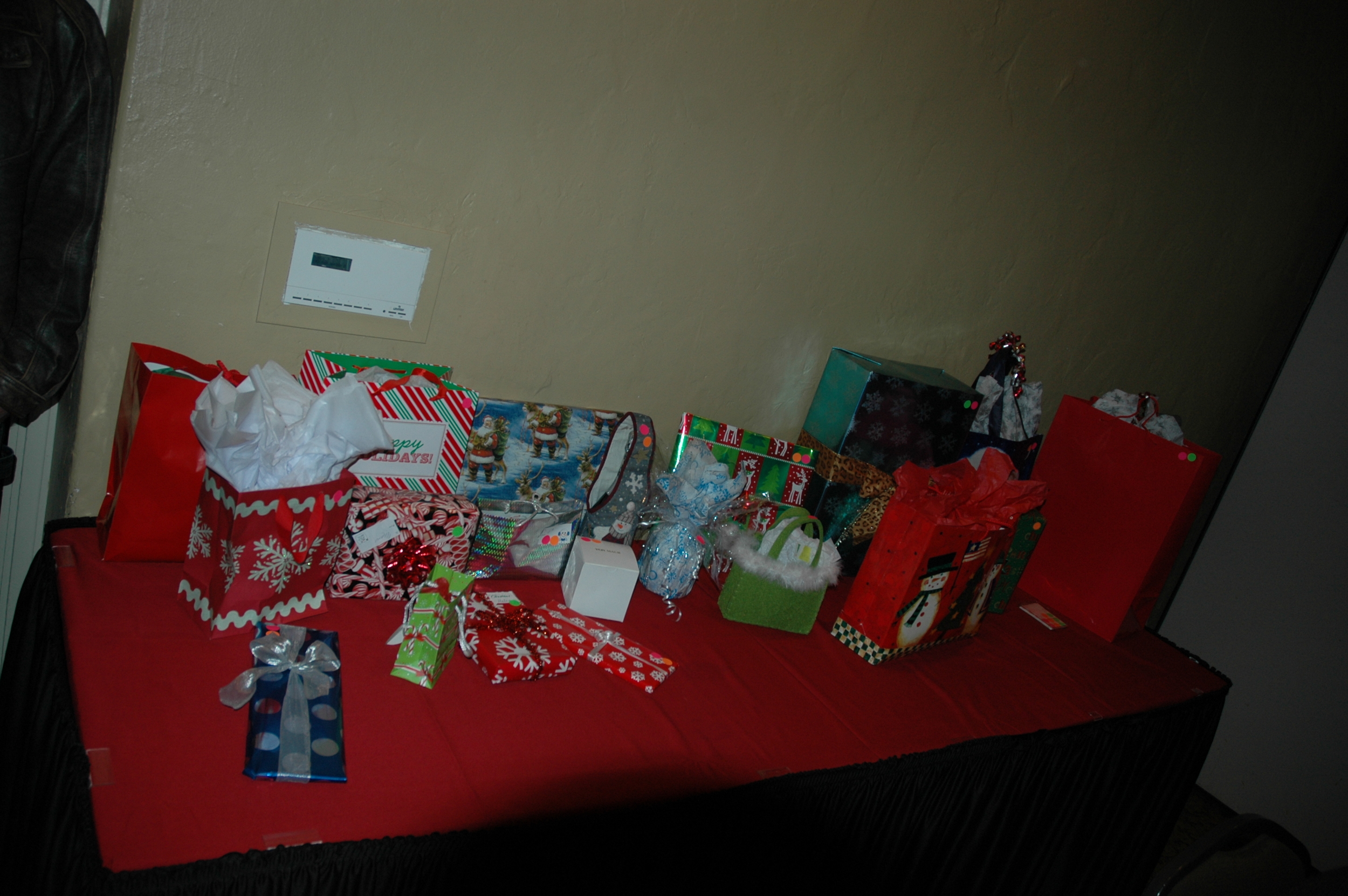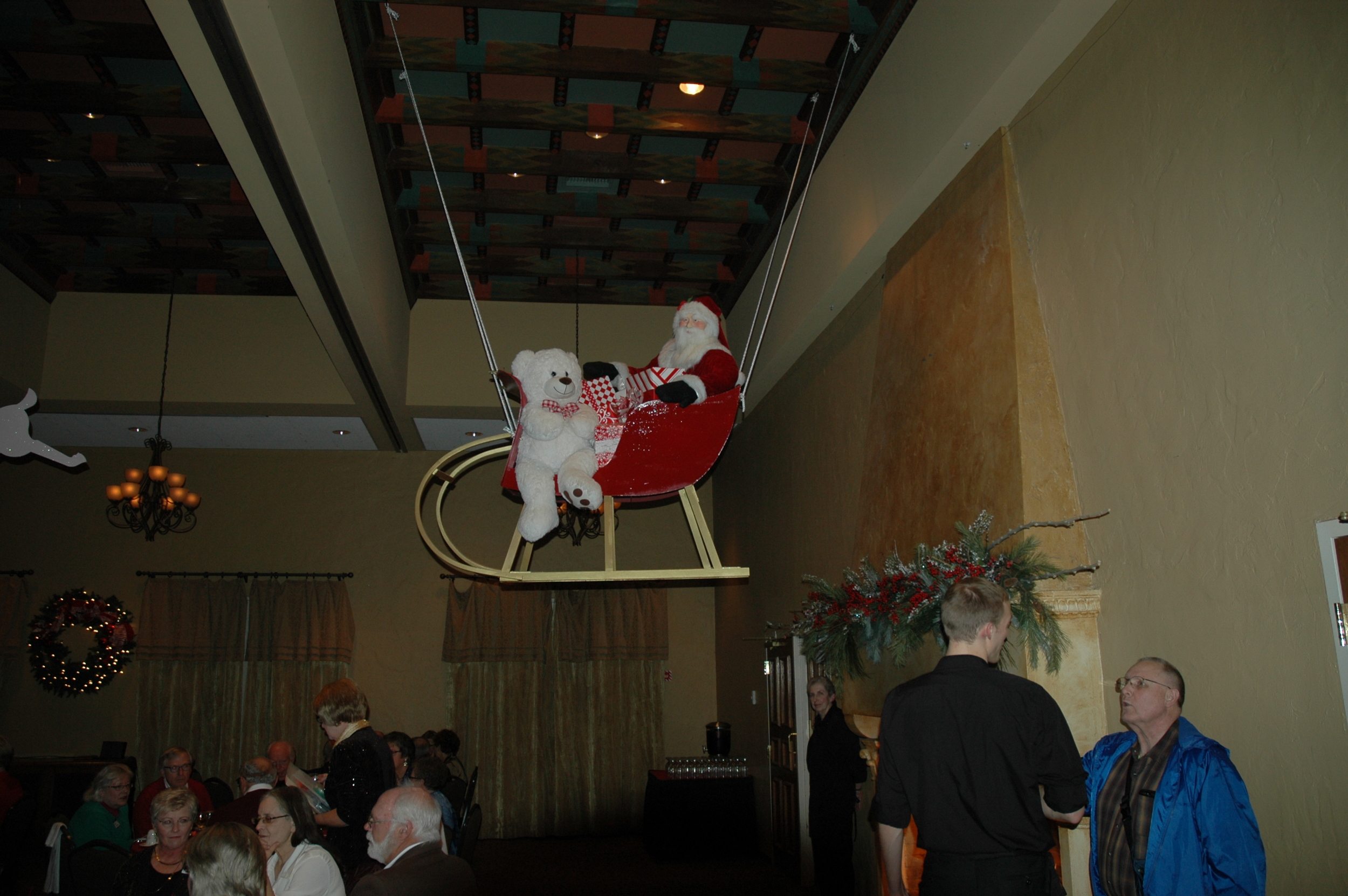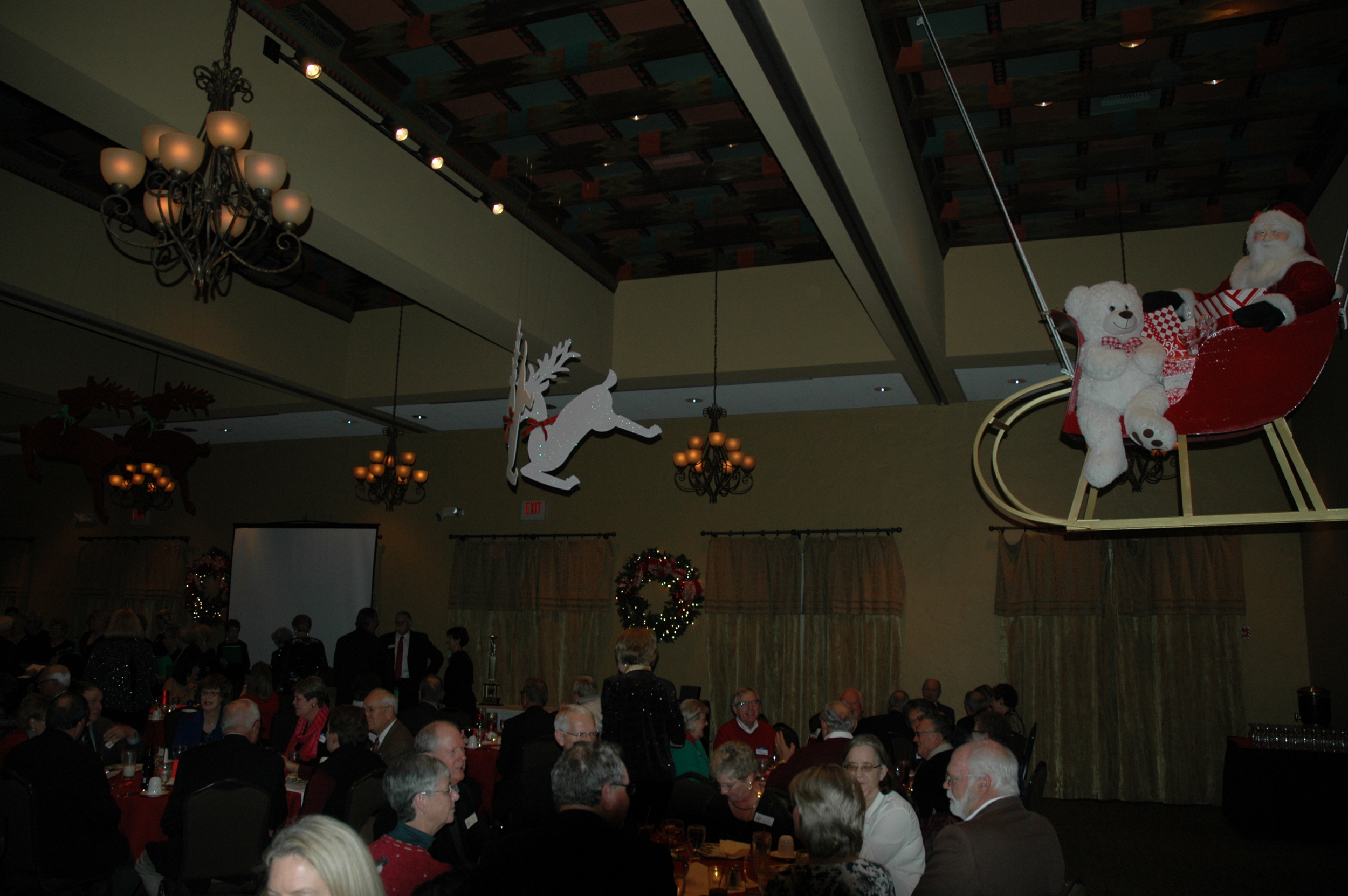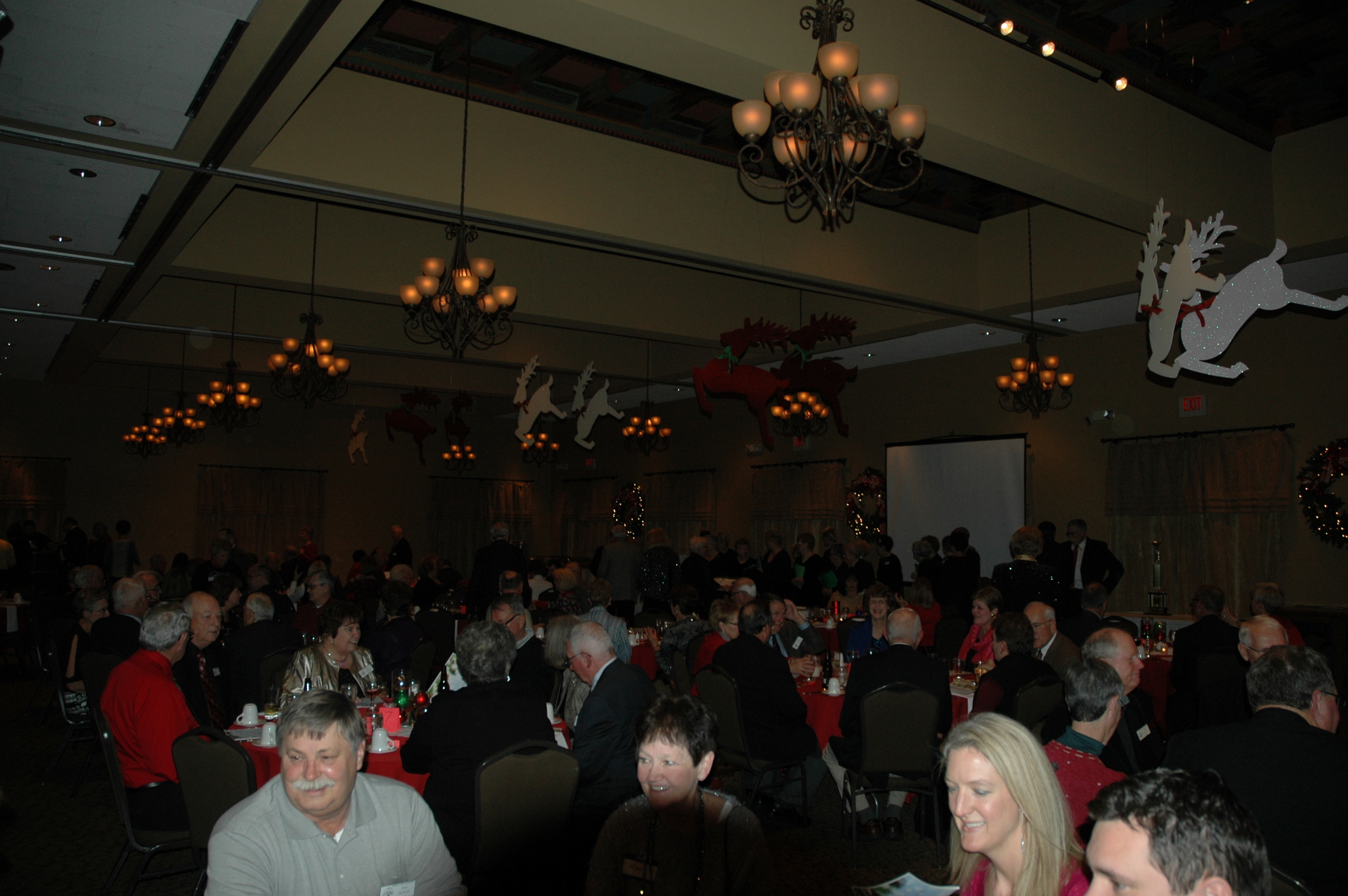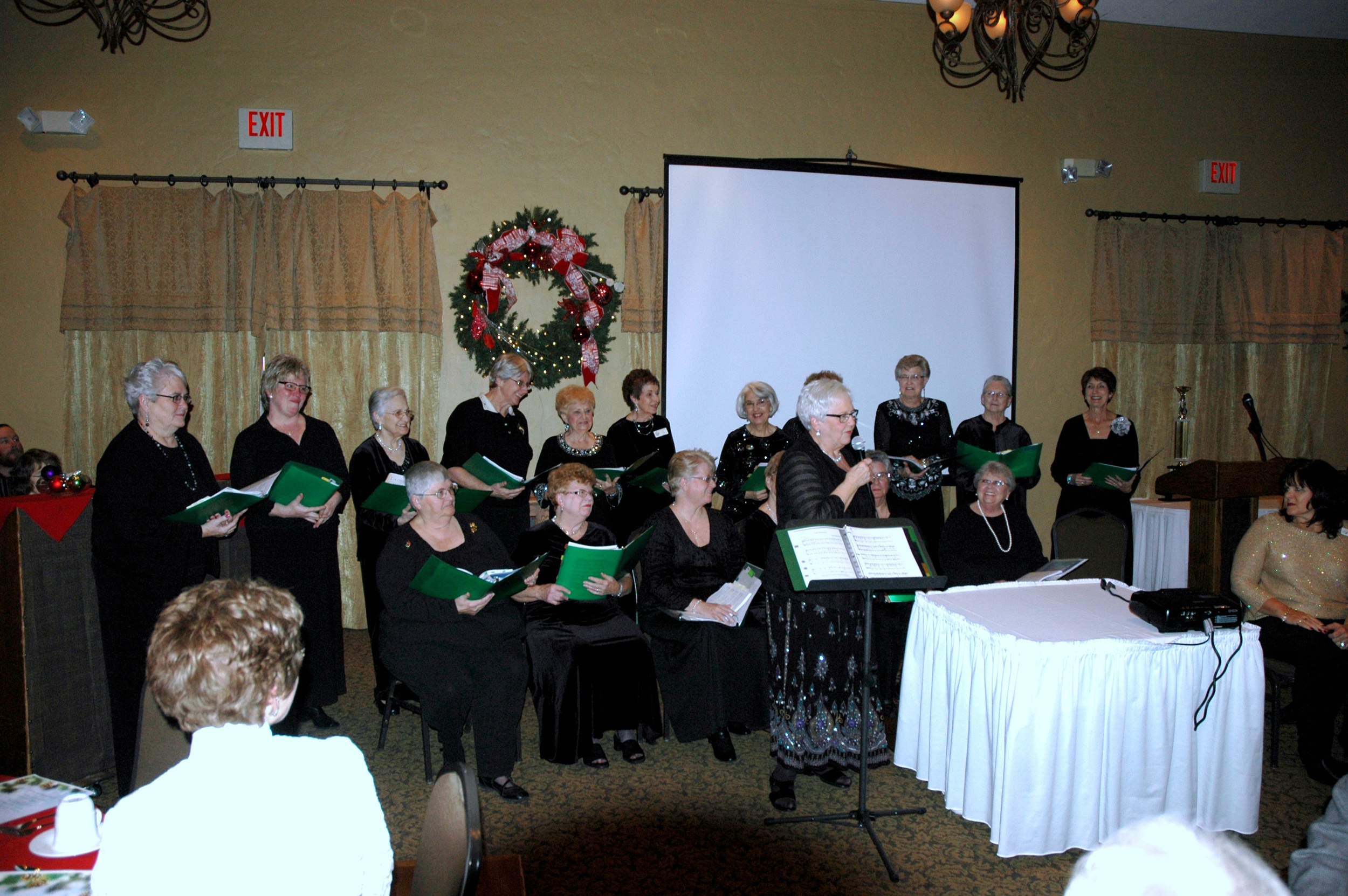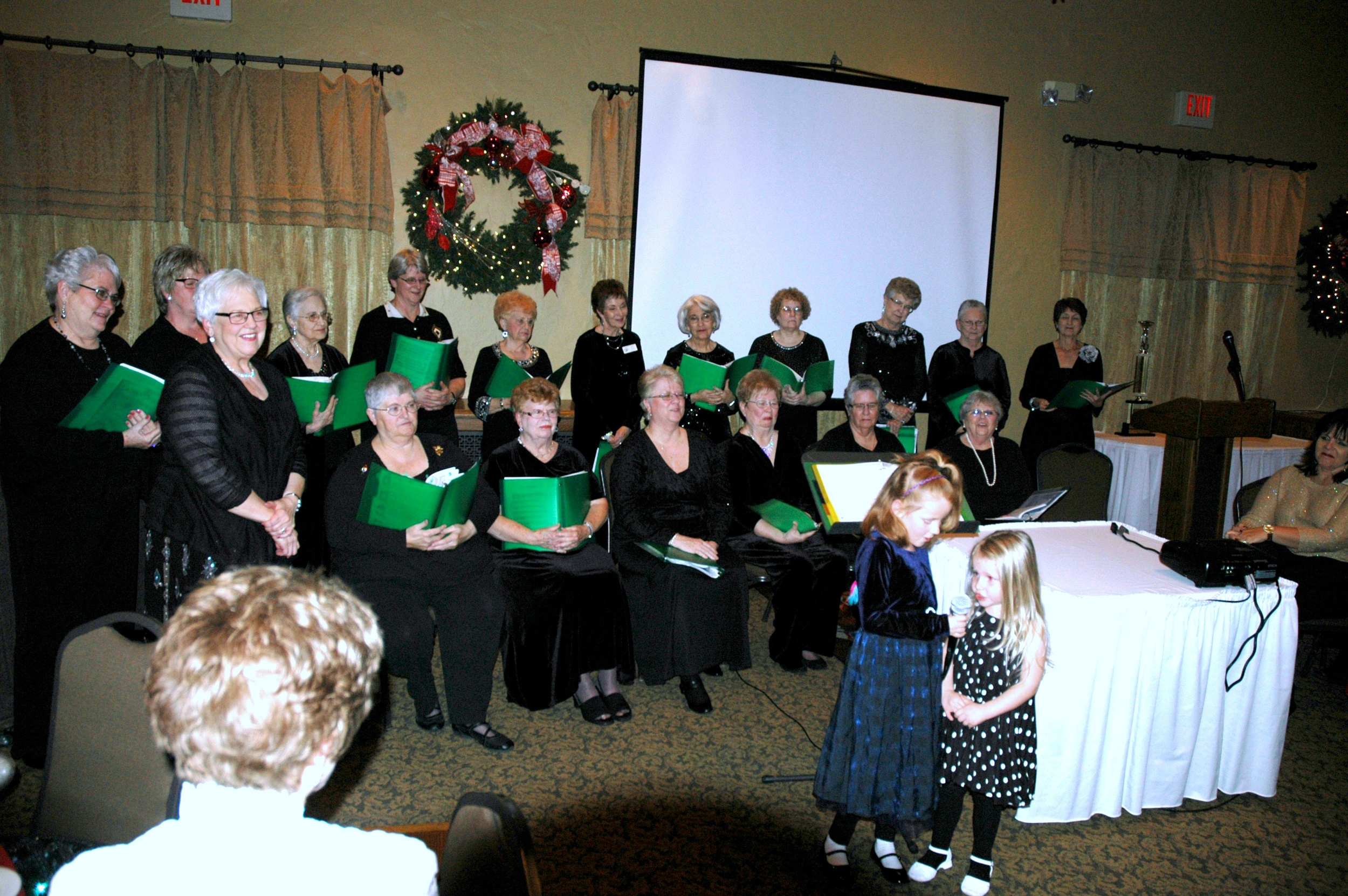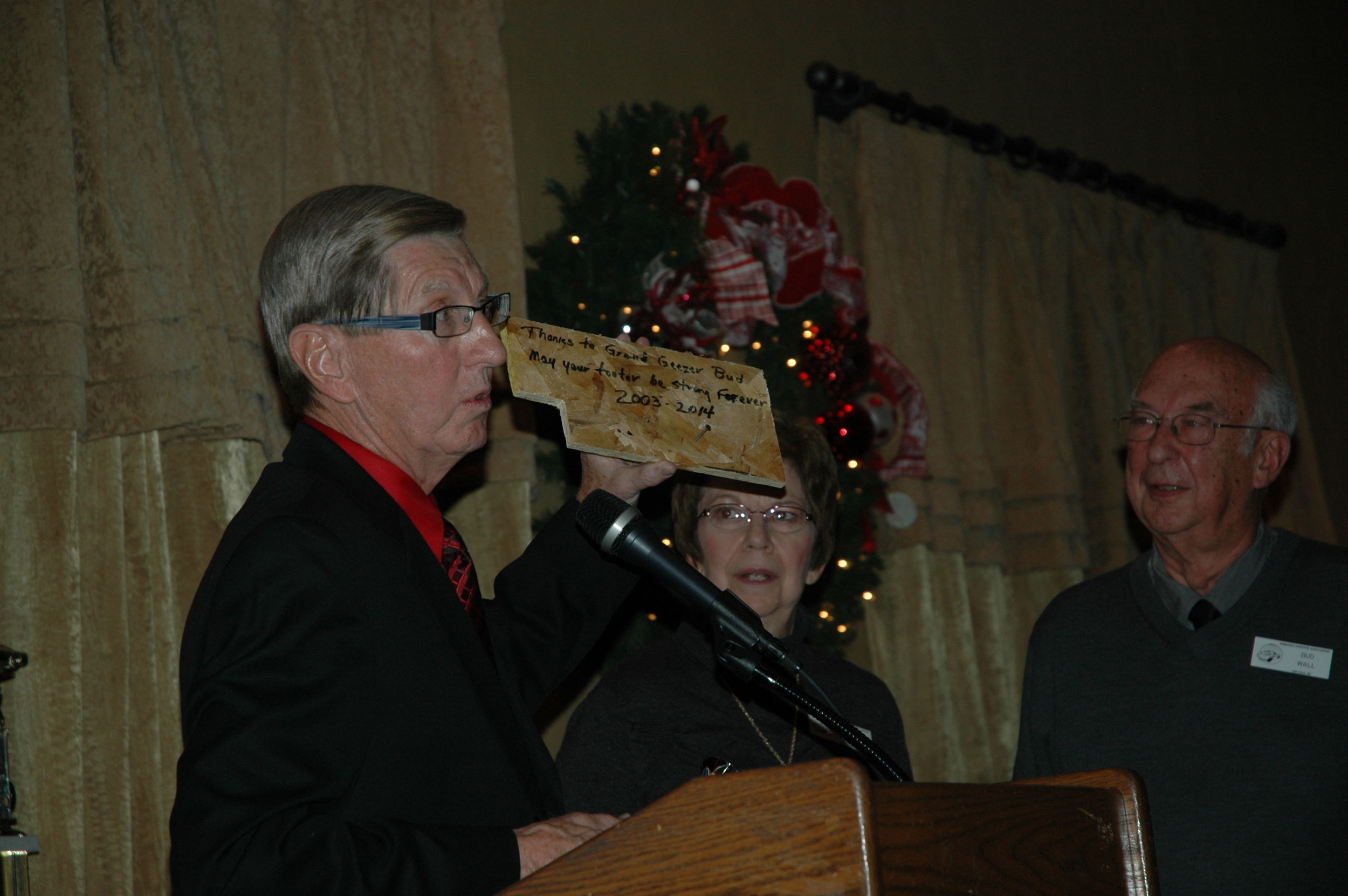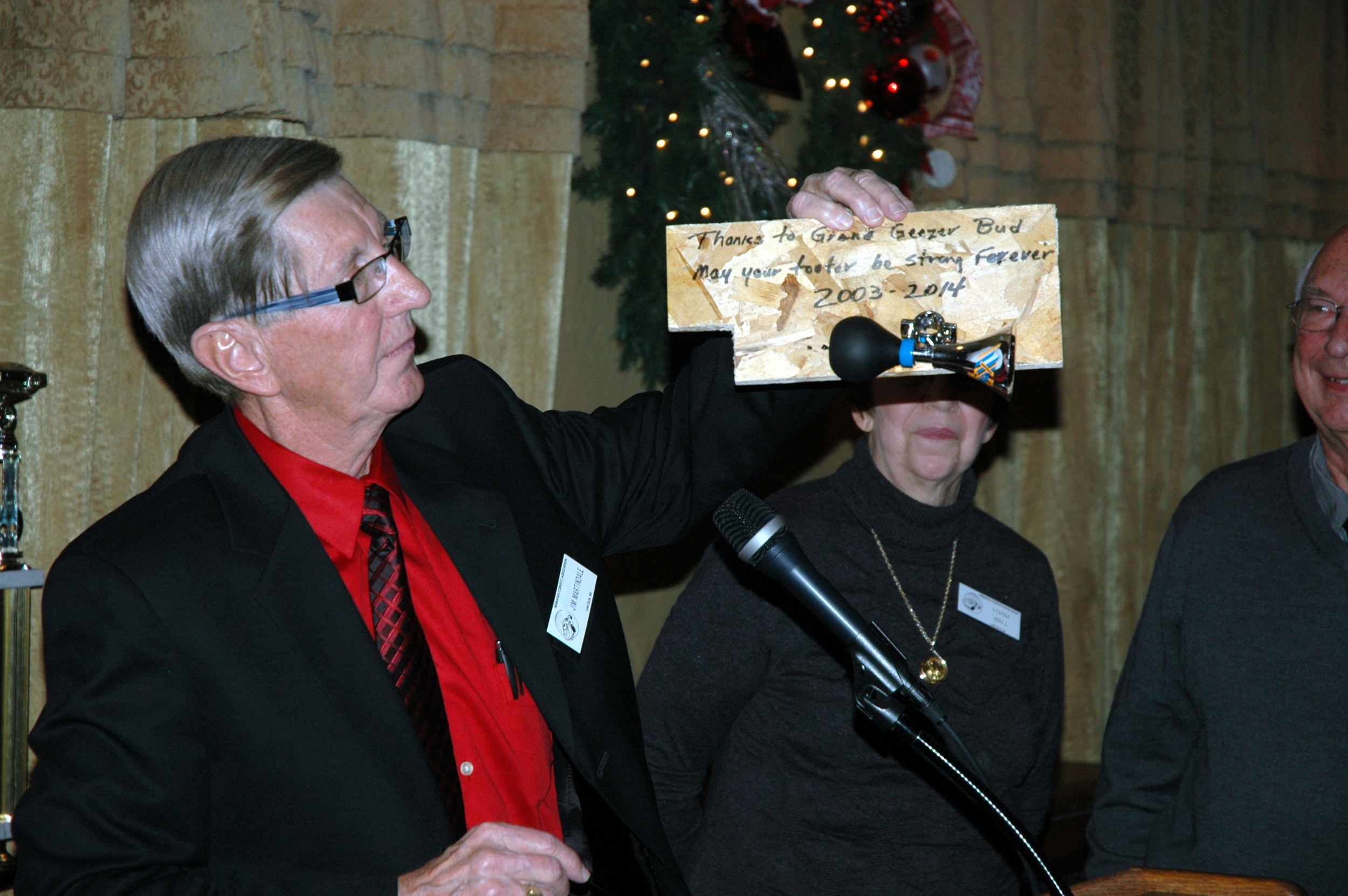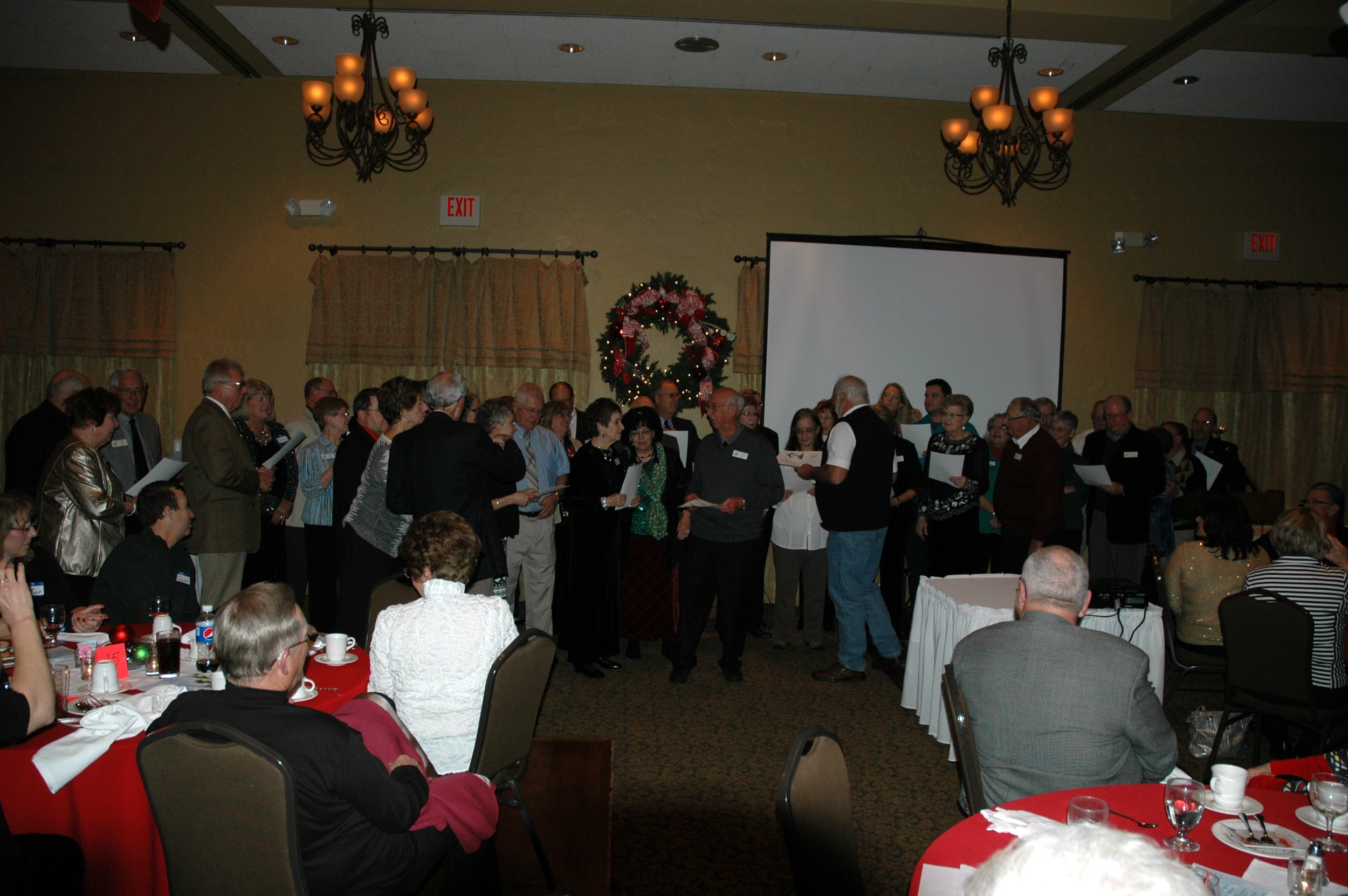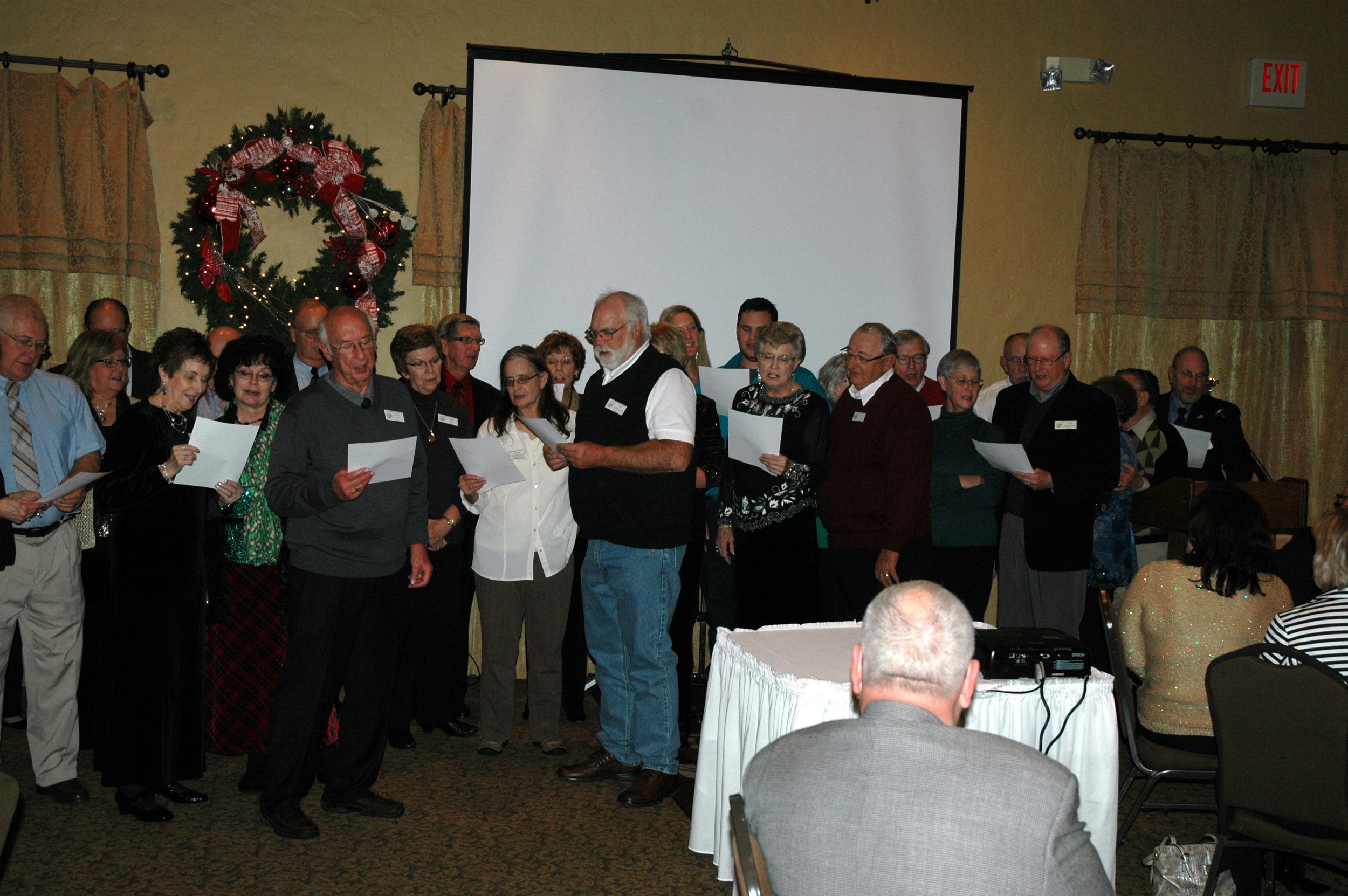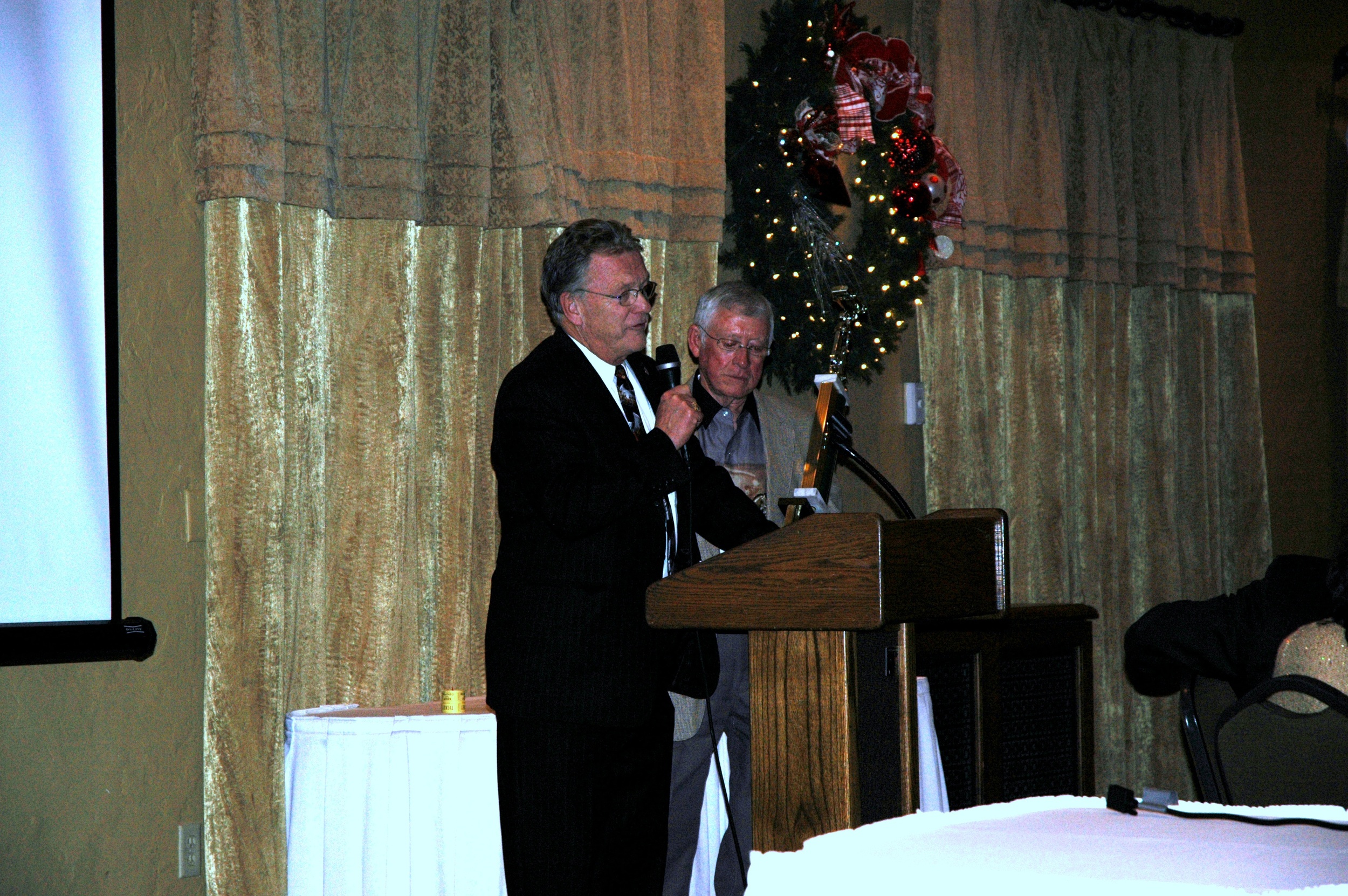 Mecum Auction Kansas City 12/4-12/6/14
45 members and friends went down to the Mecum Auction thanks to Tom C. friends were made and old friendships rekindled along with a 500 vehicle carshow going on. The auction was very exciting although no one came home with a new car. We did visit Hendrick's Chevrolet and got to spy the brand new ZO6.
Eureka Springs 10/2-10/5/14
Several members organized a group trip to Eureka Springs Corvette Weekend in Eureka Springs, Arkansas. Special visits included Beaver City and the General Store from the 1800's and the Mud Cafe in beautiful downtown Eureka Springs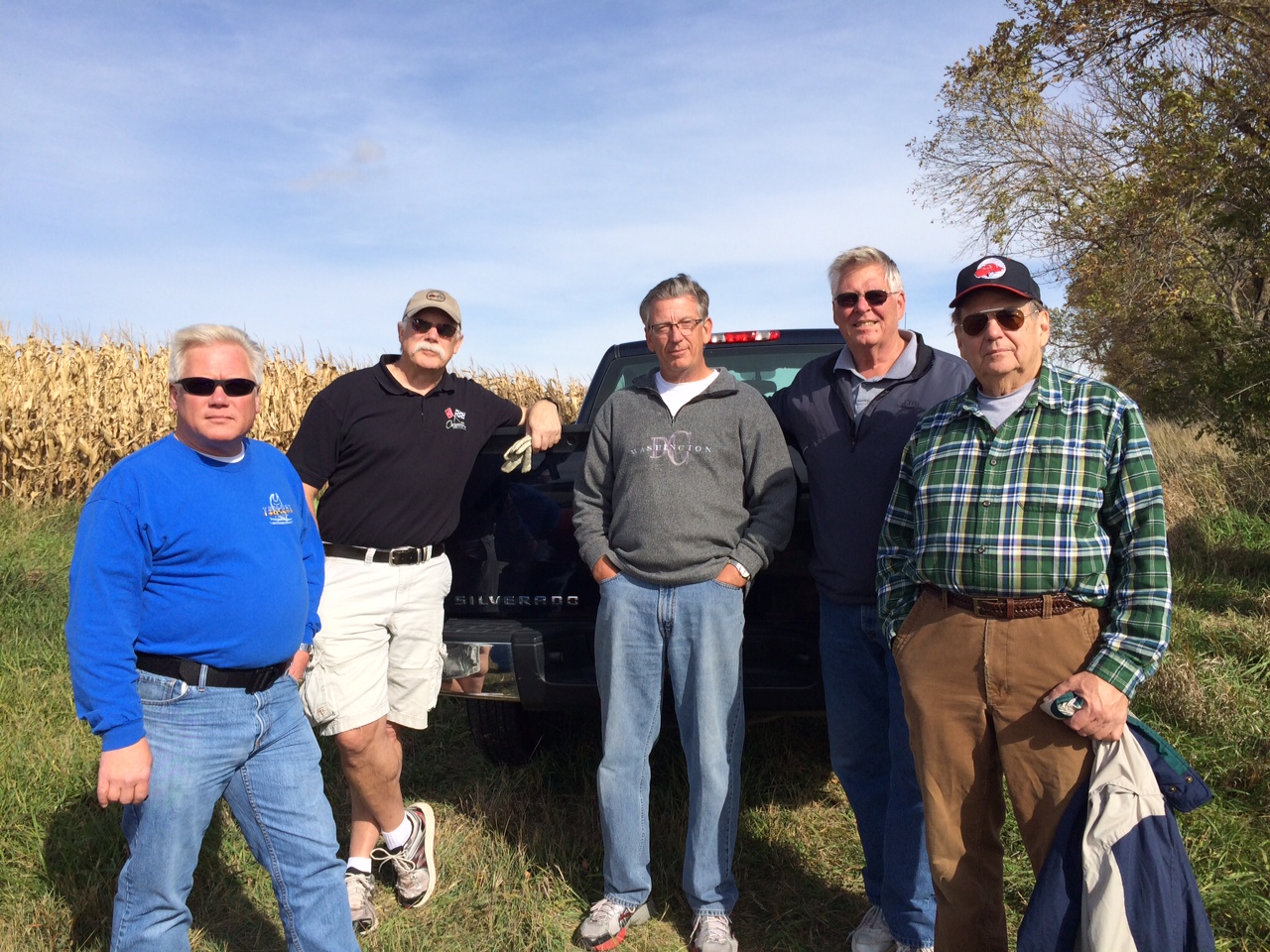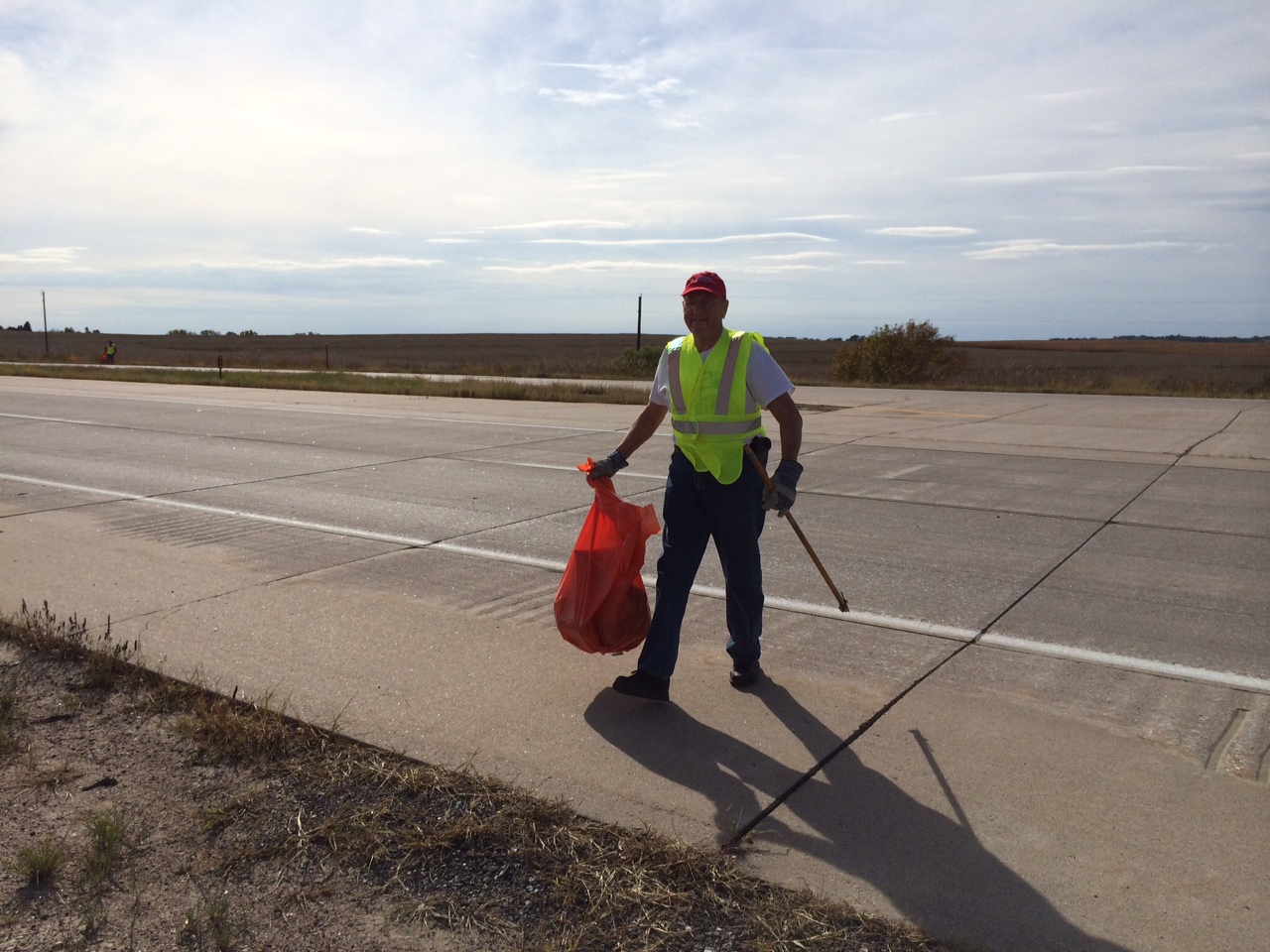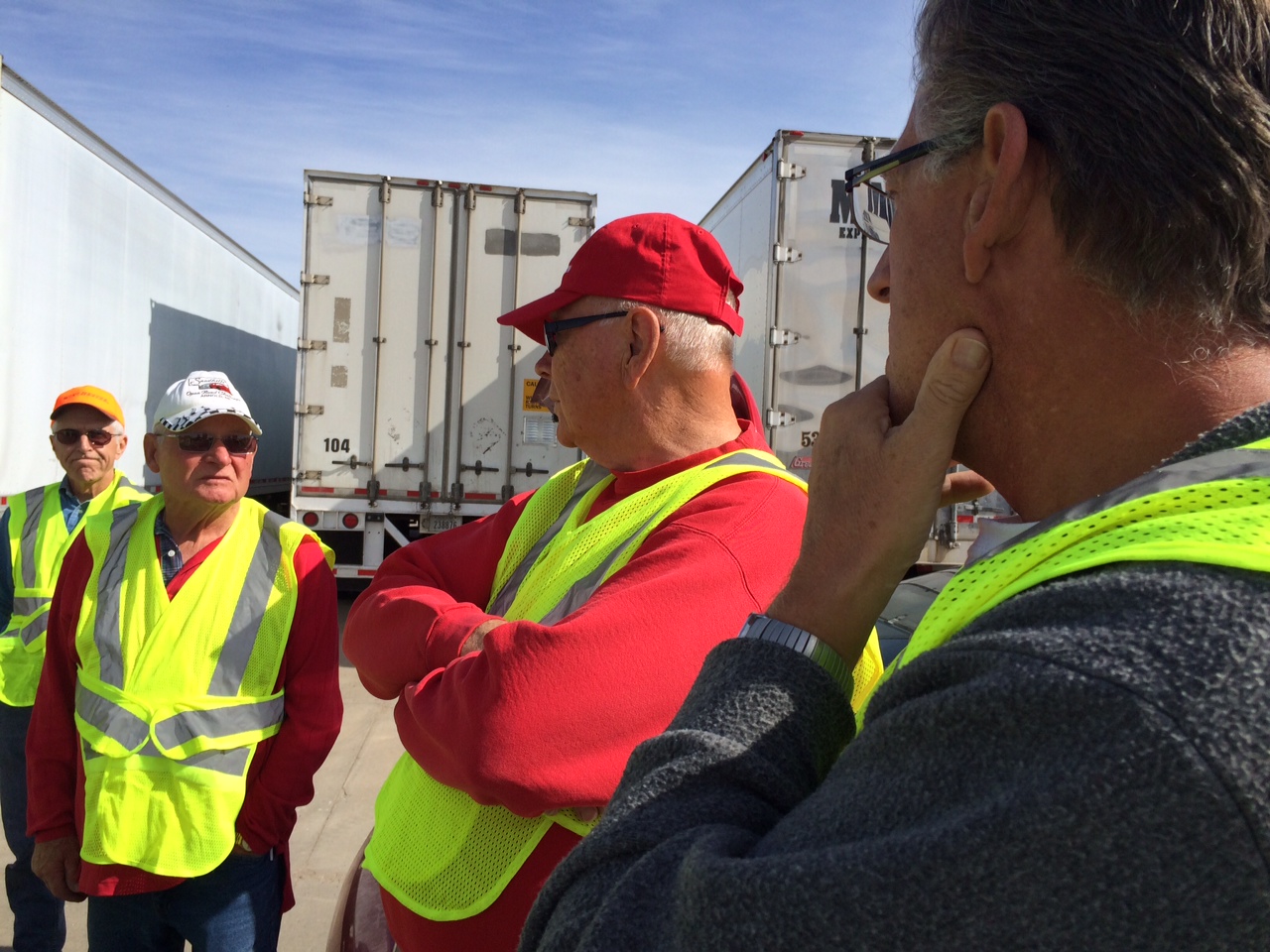 DuTEAU Tech Session 10/11/14
DuTEAU treated the club to a good look at a pair of C7s on lifts as well as a nice lunch. Corvette Specialist Chris Garner showed the crowd the all new car and gave us a tour through the many new computer modules on the Stingray. As always it's wonderful to have an involved sponsor like DuTEAU and the club would like to thank Chris Garner, Mike Minnick, Jason Otto, and Troy Brown for setting up this great experience.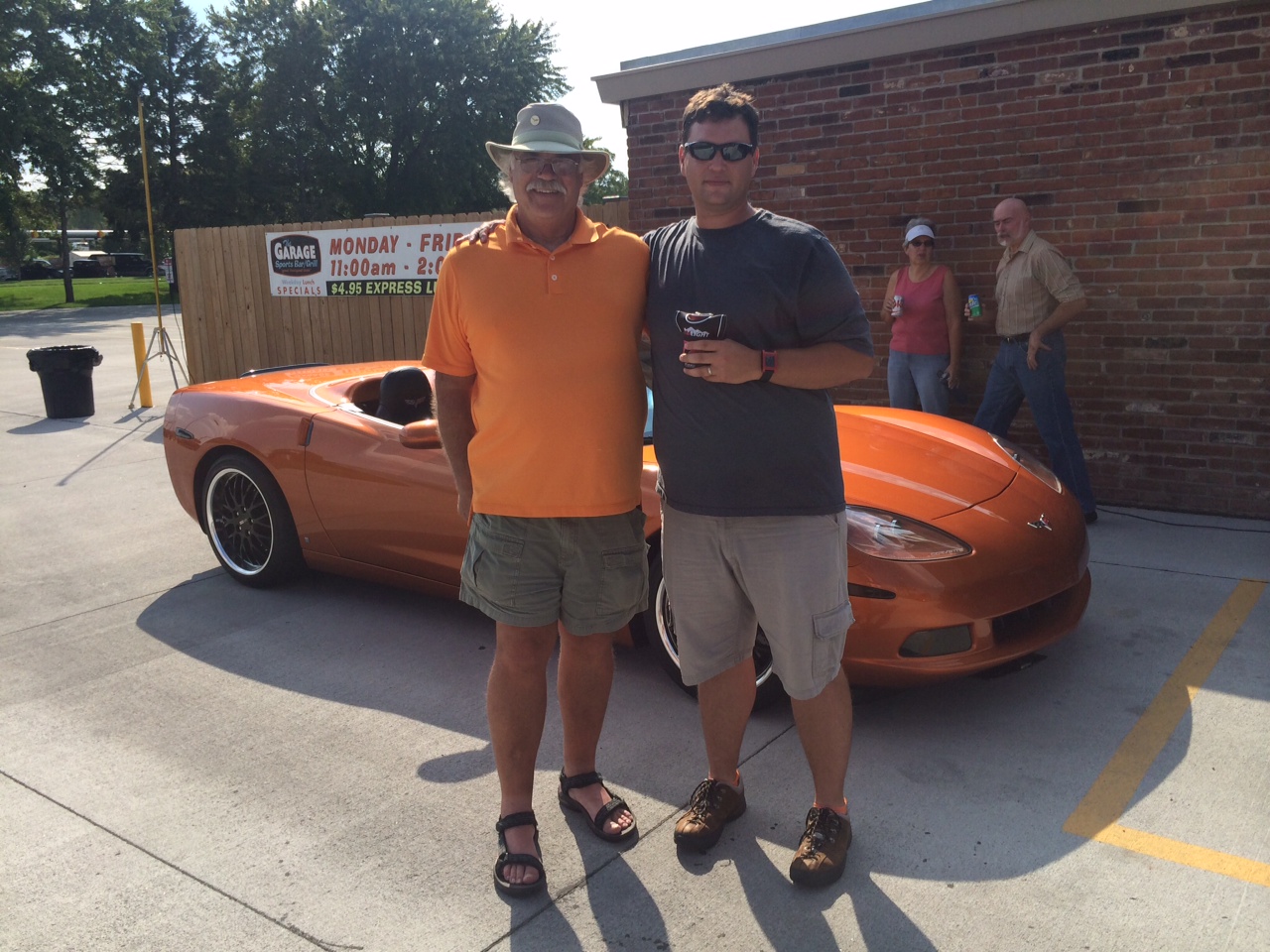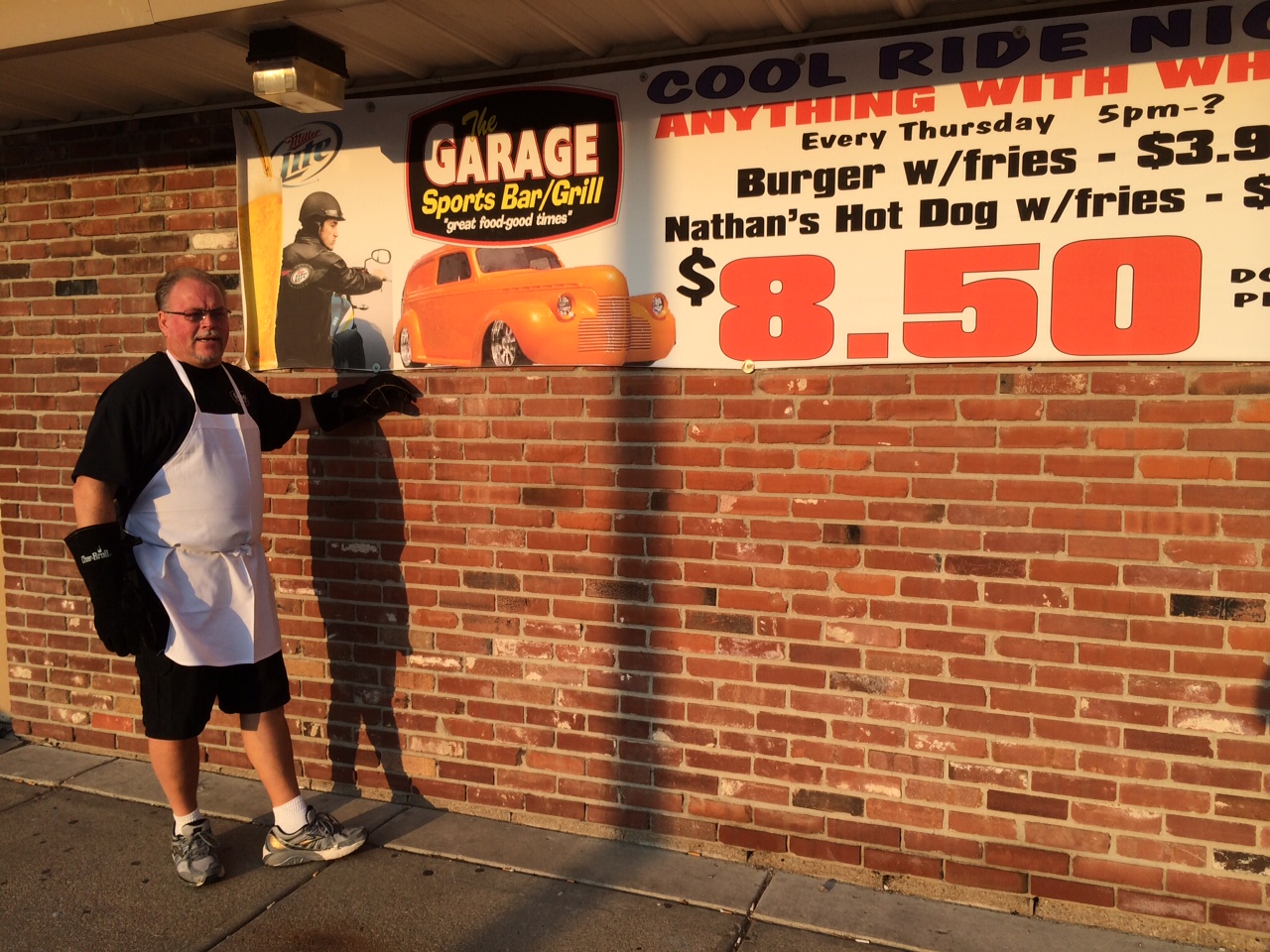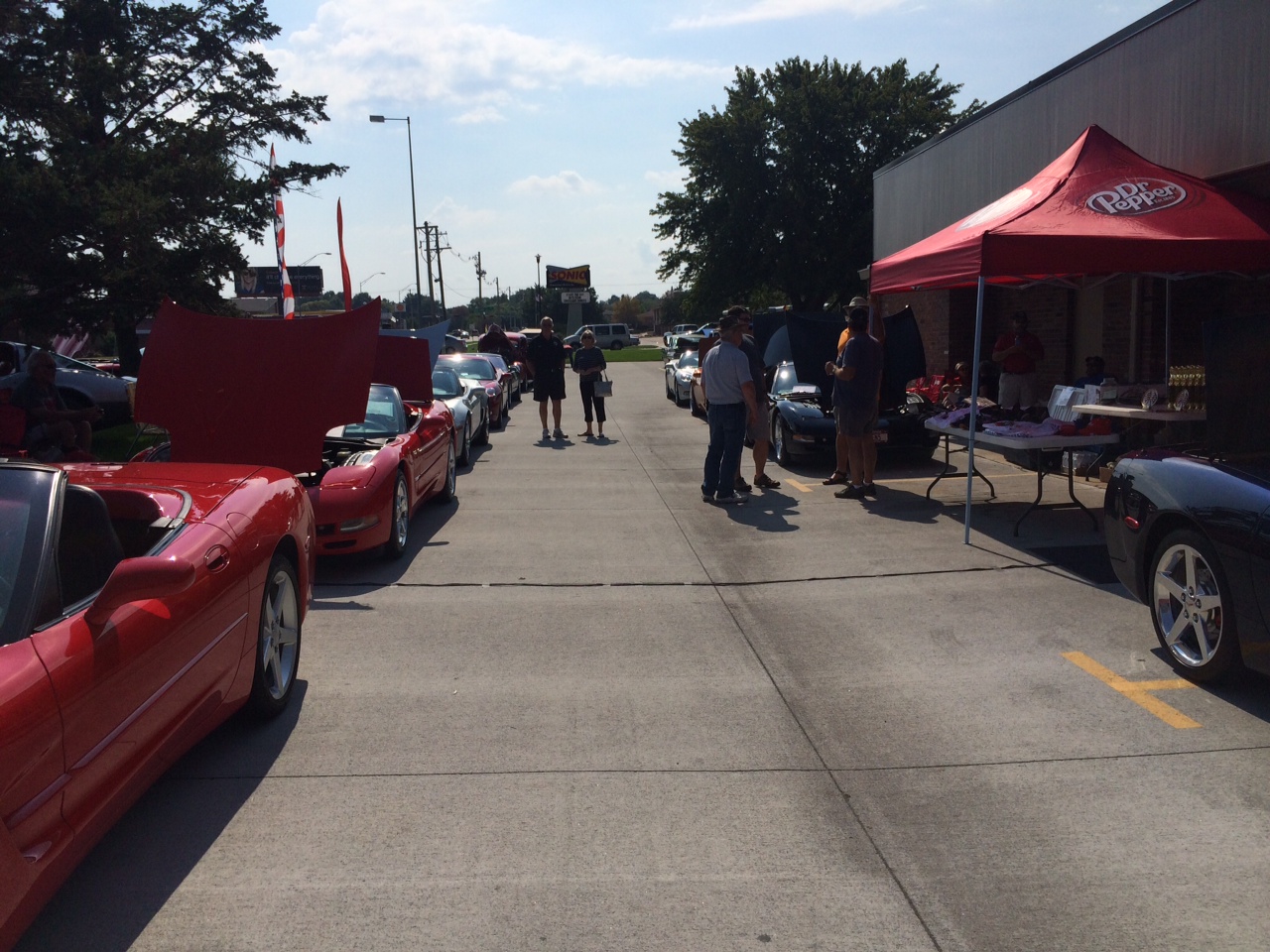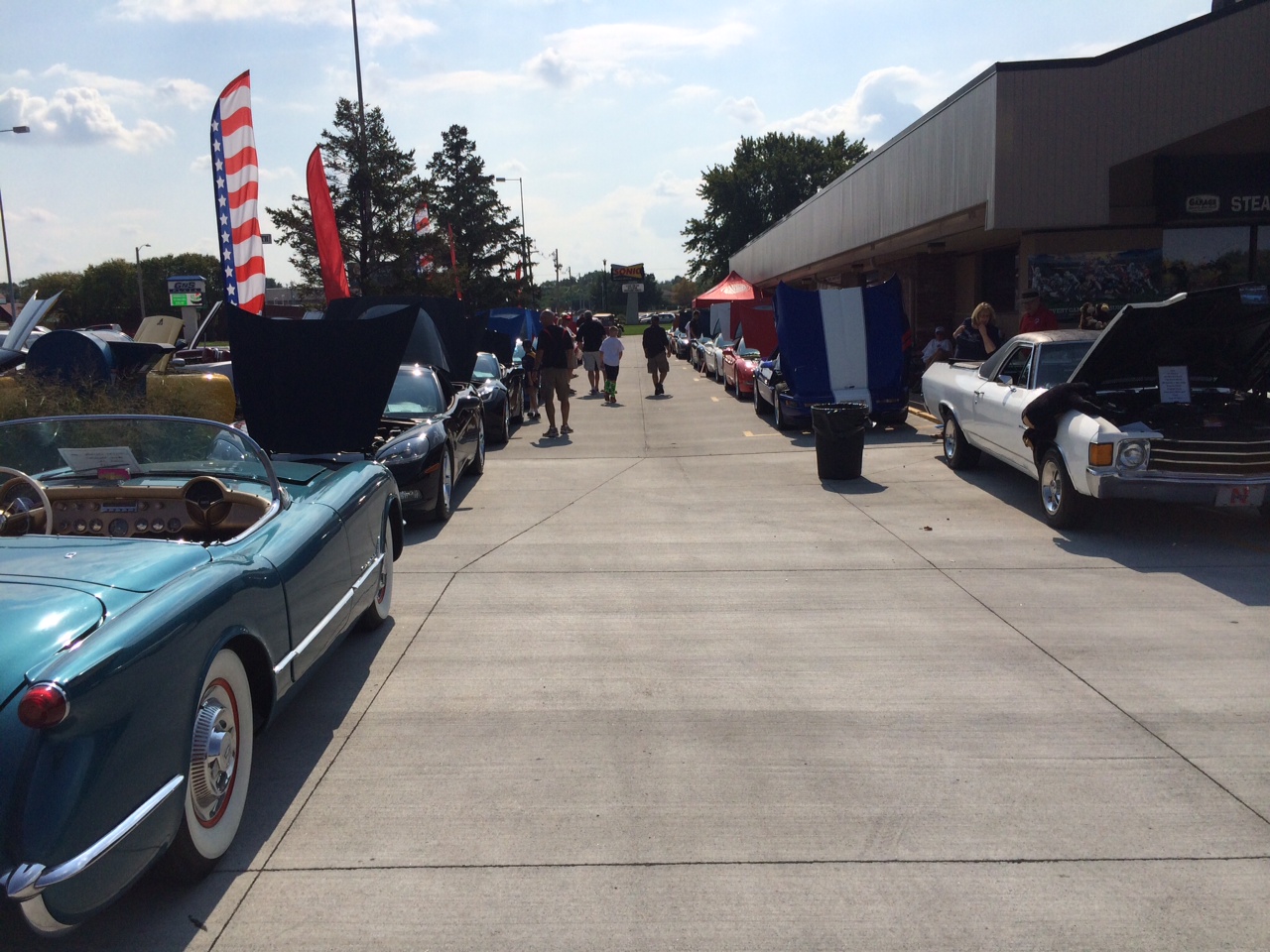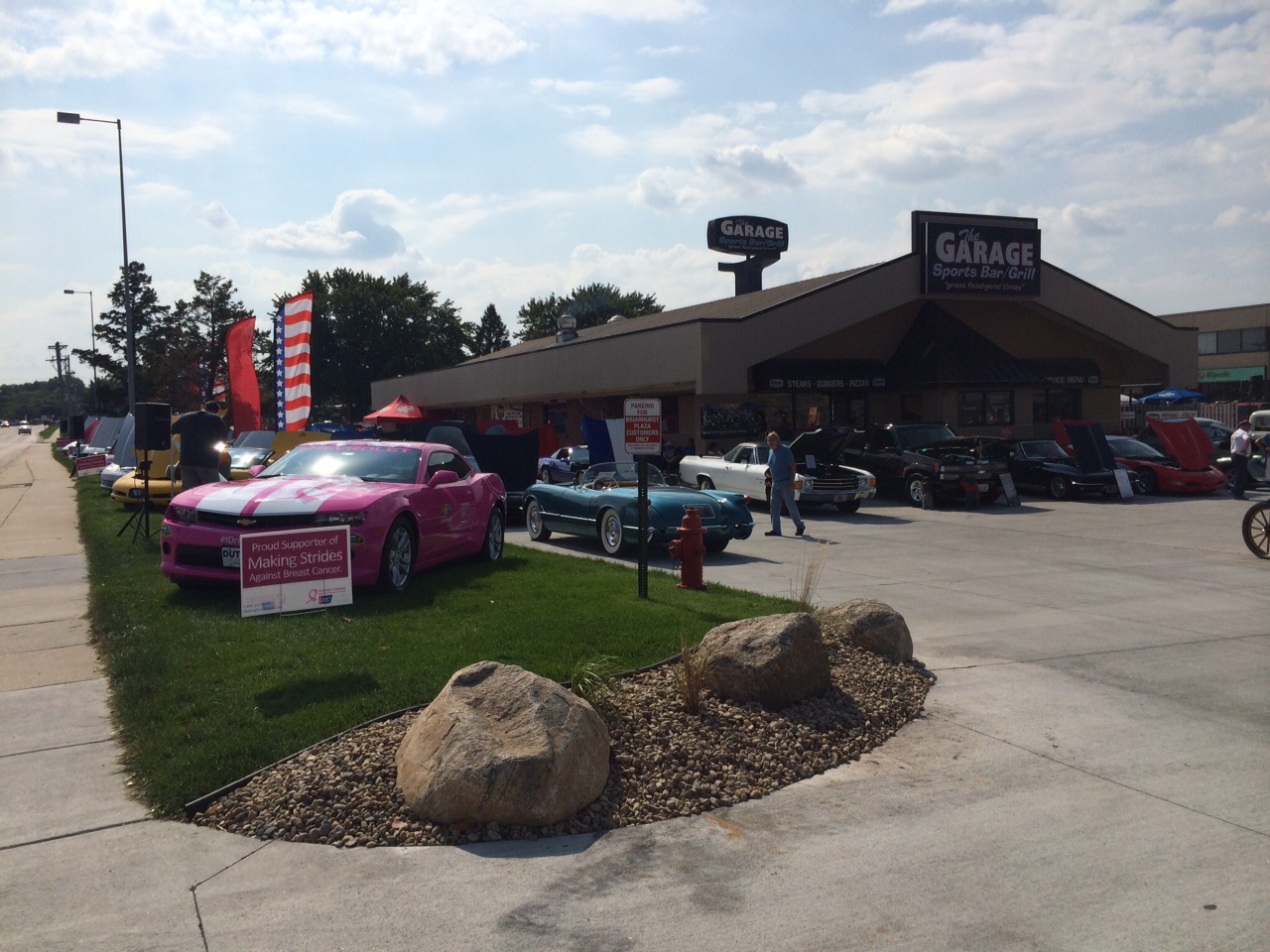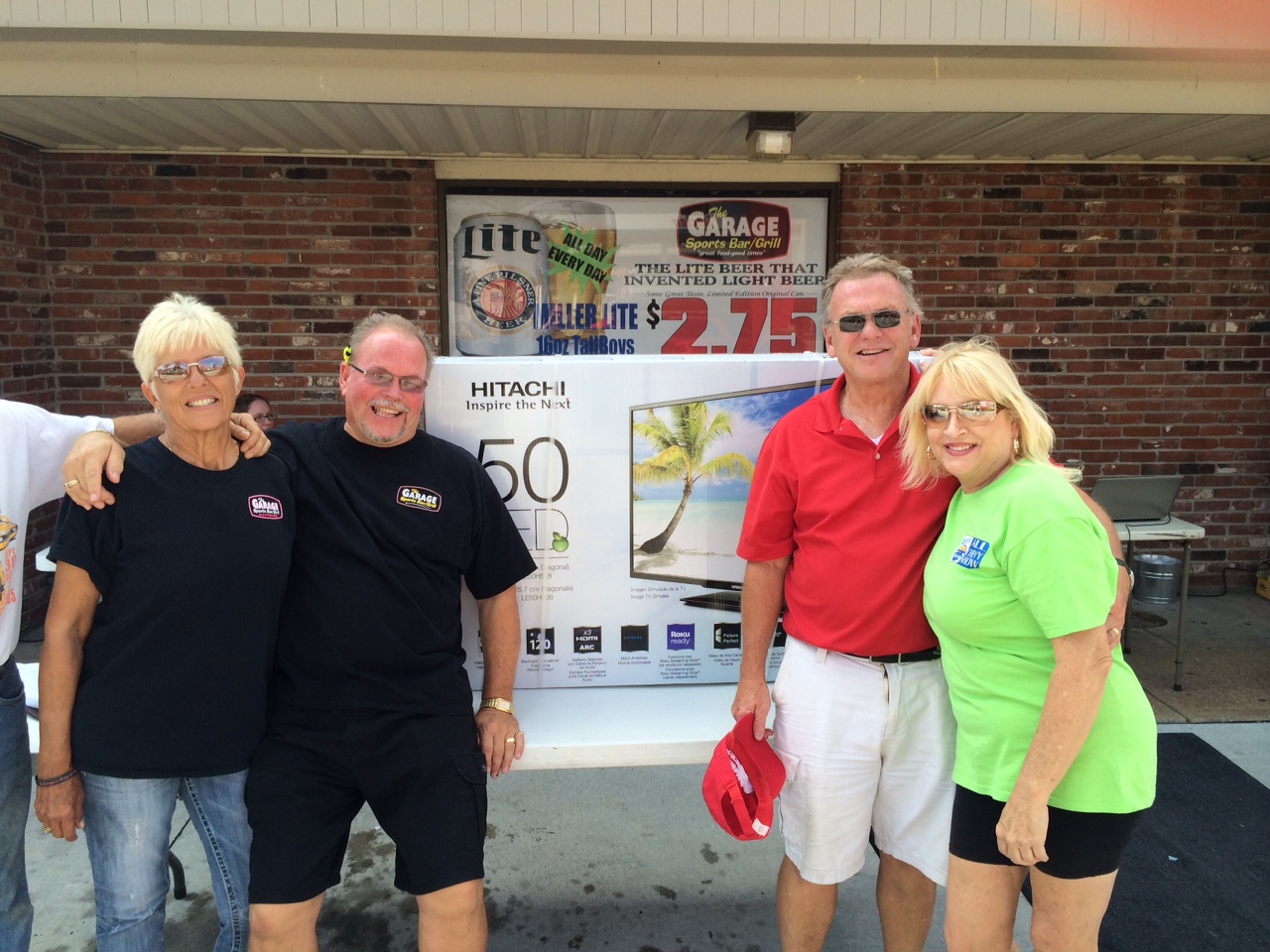 2014 NCA All Corvette Show 9/21/14 The show brought in 200 corvettes ranging from 1954 to 2015 including the 1978 Indianapolis Pace Car sold at the Lambrecht Auction in Pierce Nebraska. The Garage came ready with tables and chairs and some great food and donated the TV for raffle. Dairy Joe's from Emerald came in with ice cream, Kalamity Kate showed up, and the National Corvette Museum brought a truckload of awesome corvette merchandise.
9/7/14 We had 8 cars appear at the Legacy Retirement Community. Beautiful day
and a Carnival like atmosphere. The Residents really liked to look at the cars between eating Corn dogs, cotton candy, sno cones, and pie tasting. Members present were Ray J, Ed G, Bill Z, Terry W, Missy, Bruce R, Terry M, Jerry W, & Kevin C. The day was very gratifying. They are also one of our Show Sponsors! ( we could not get Terry W to go into the Dunk Tank )
 
8/25-8/26/2014 The National Corvette Museum 20th Anniversary Caravan came through Lincoln with 350 cars, most stayed in the Haymarket and came down to NCA's welcome get together at the Railyard. Tuesday morning The Museum of American Speed hosted the caravan with about 260 cars showing up together and touring 3 floors of automotive history.
During the Cruise Nite Weekend in Kearney Alan Becker posted times in the 13s at the Kearney Drag Strip, submitted by Melinda K.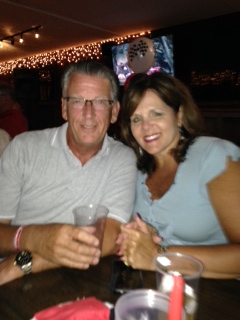 1st Annual NCA Haymarket Corvette Show
Chad C., Bill Z., a parking and banner team and some of our great sponsors helped us close 8th street between P and Q Wednesday July 16th starting at 5pm. We had 79 cars check in for door prizes and spanned all generations of Corvette including a Black Widow, ZO6, Callaway, and anniversary cars. With generous donations from the sponsors we gave out 40 prizes.
We'd like to thank DUTEAU, Buy Lincoln, Buzzard Billy's, The Mill, El Potrero, Leadbelly, O'Reilly Auto Parts, AutoZone, James Arthur, Liquorice International, The Oven, Brewsky's, Farm Bureau, and From Nebraska for making this great night possible.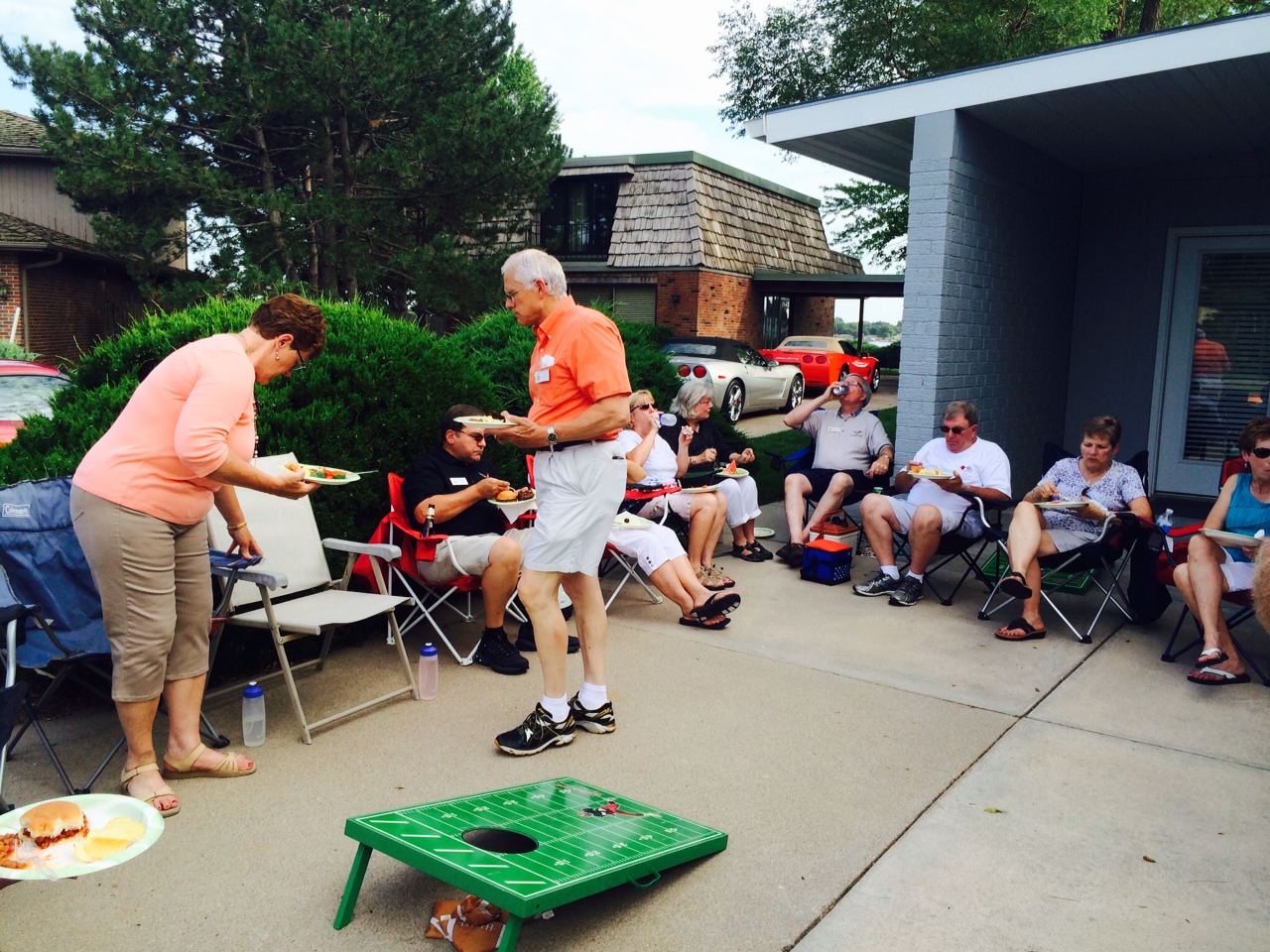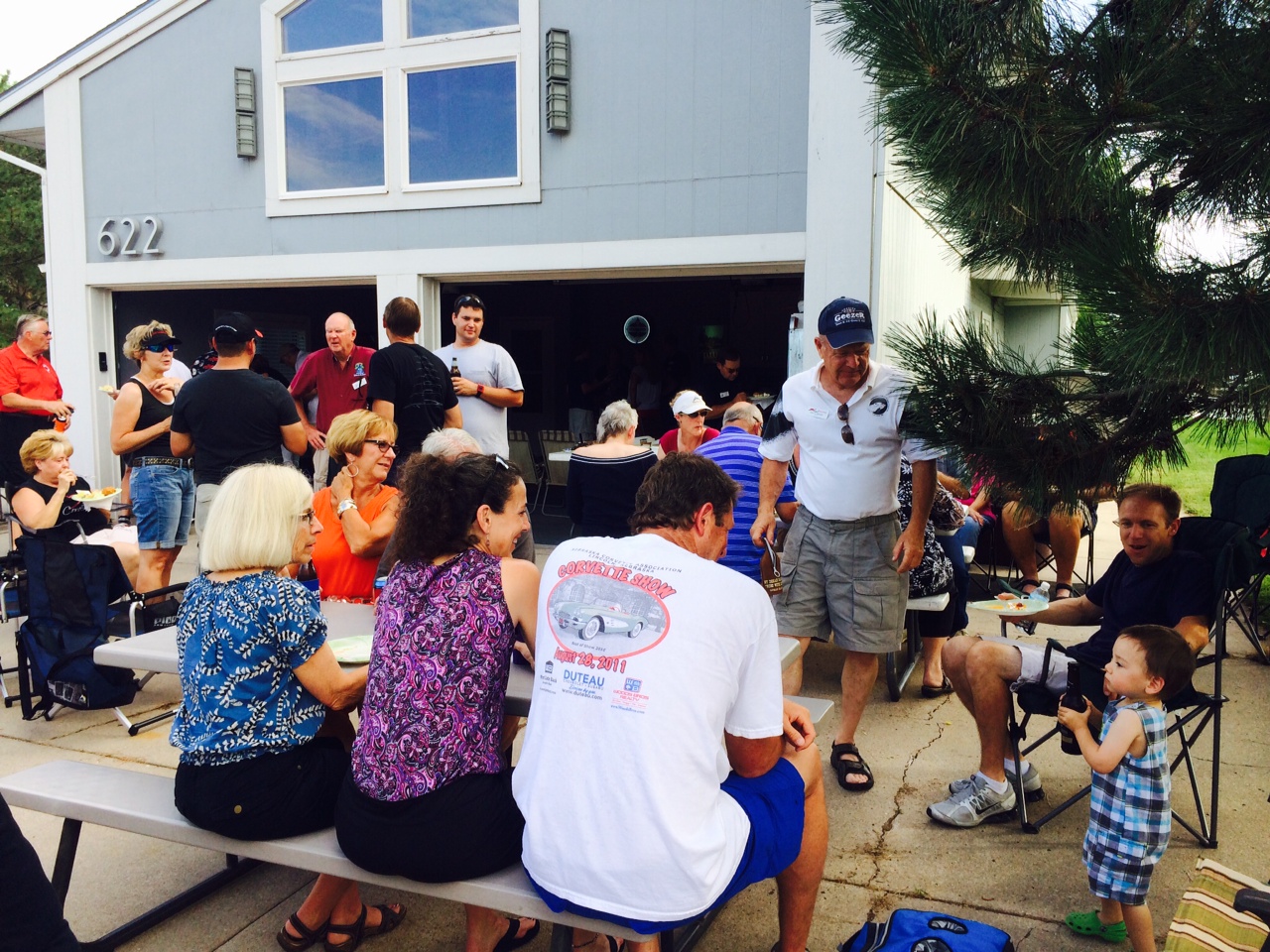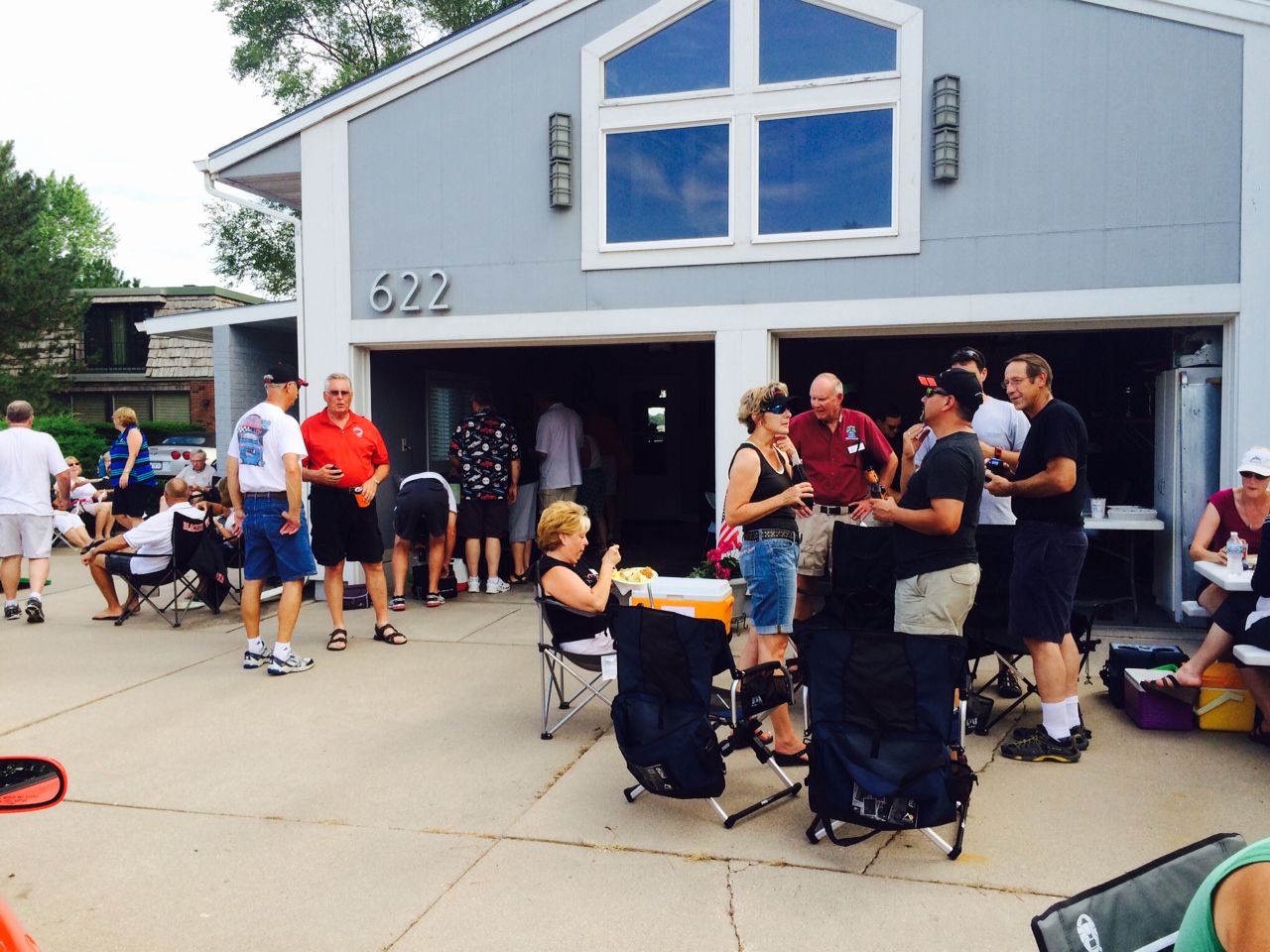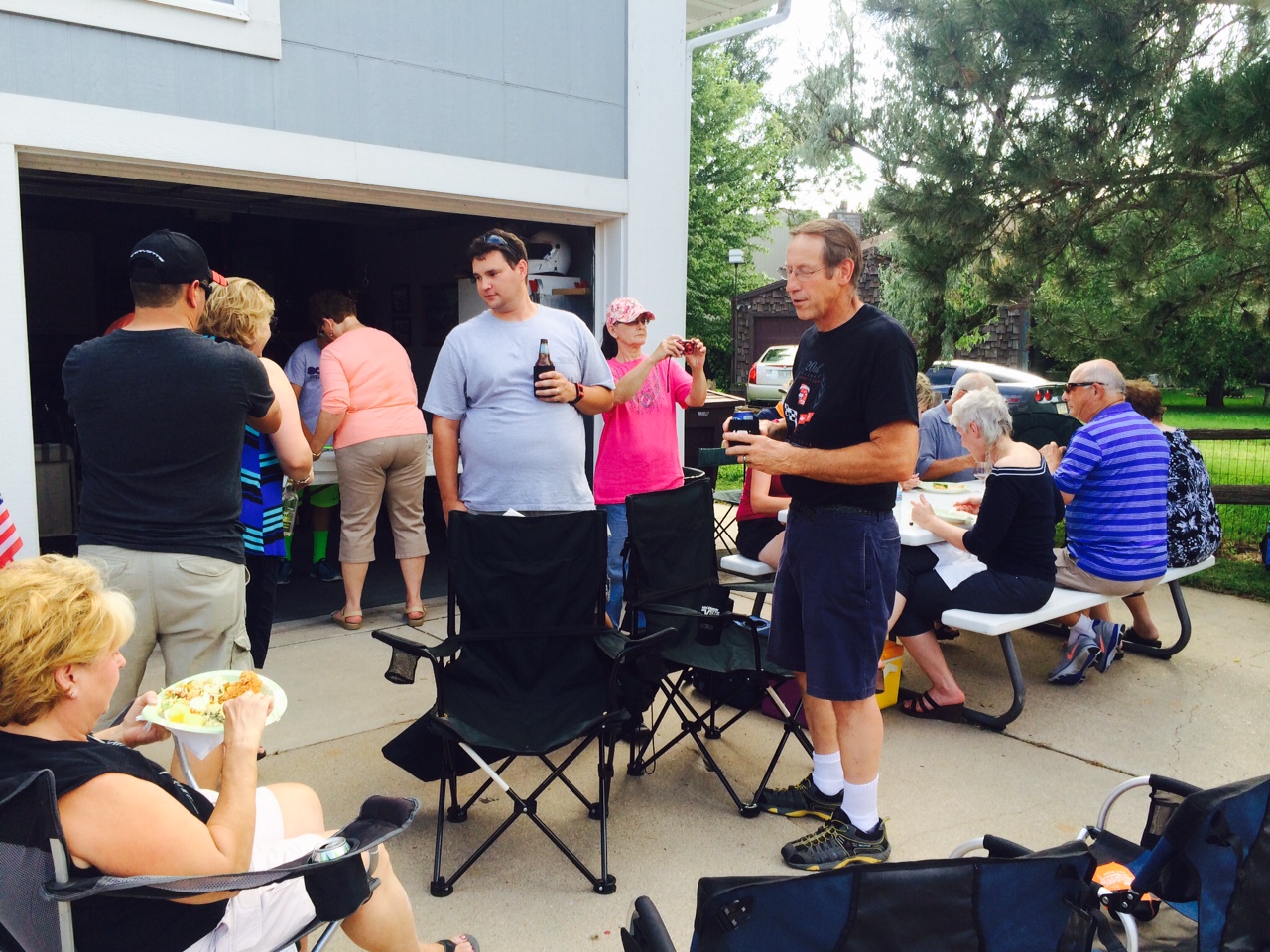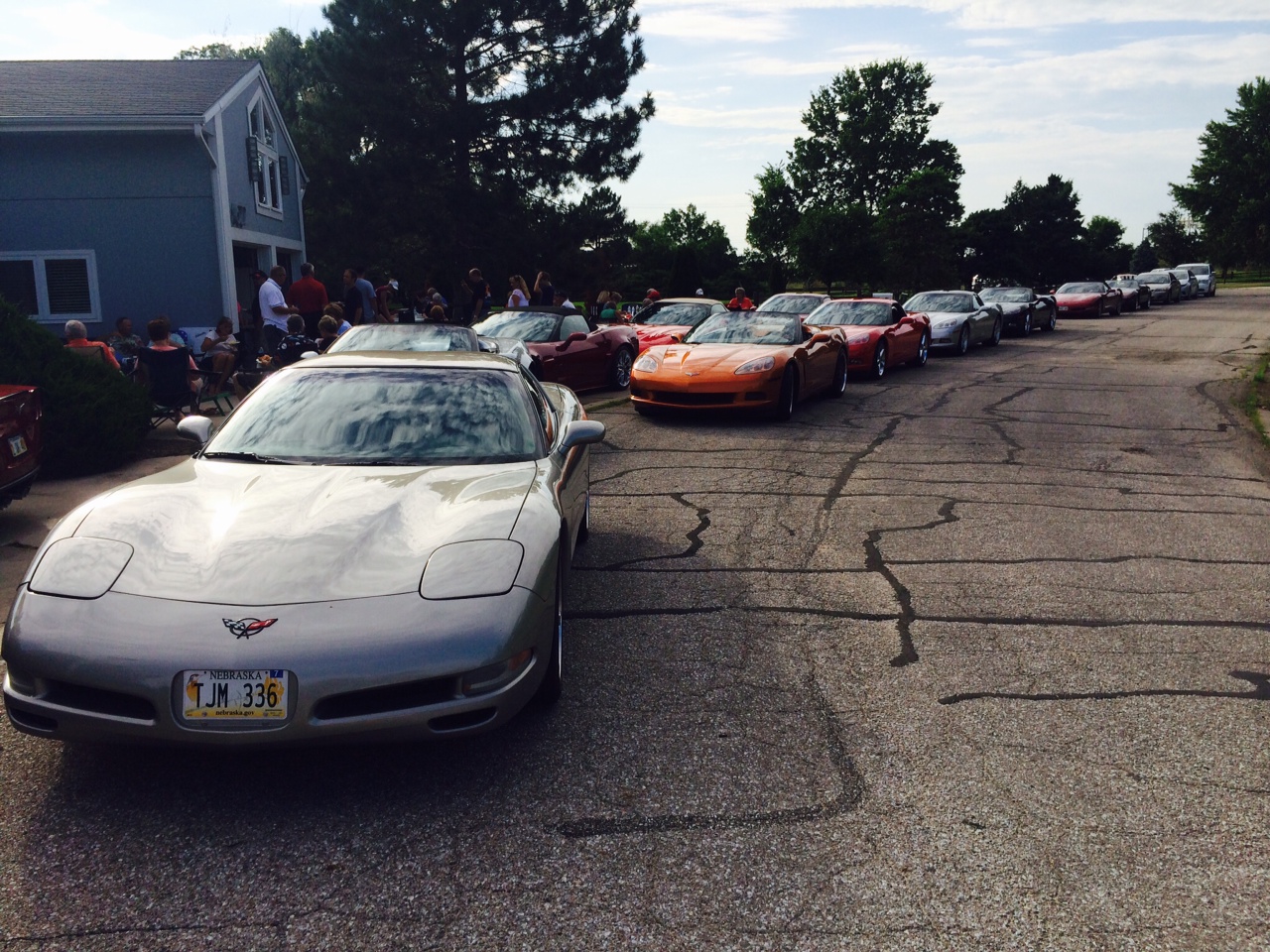 On Friday morning, Daryl B organized the Annual Lincoln Country Club
Parade at 10:00. We had a great time & 8 Corvettes from the Club participated.
The Lincoln Fire Department led the Parade followed by Daryl in his T-bucket Roadster, followed by 8 Beautiful Club Corvettes. At the end were kids on bicycles, at least 30, trailing the cars around the parade route. What a great morning for everyone. Daryl even served donuts!! We had fun and did some good along the way!
Wright Way Fuel hosted the club again Friday 6/20/14.
The Wright's had food, beverages and music for the group and a raffle for 3 fuel cards. We had a wonderful time and impressive turnout of Corvettes. 32 beautiful cars were on hand. The Wrights.. the owners, again were so gracious and appreciative of our group being there. The folks really know how to have a party. We also had several new members show up to support the evening's activities! Maybe we also will have a couple of possible new signups for membership Thanks to all of you for being there. It was a great time with great people! Plus, it was Keith W's Birthday!!
Wright Way Fuel Car Show
18 cars showed up with a very good variety. They were really nice people and really appreciated us coming. Very impressive building and set up.

 
The 2014 Geezer Getaway took 17 cars and 33 people to the panhandle of Nebraska for 3 nights and 4 days. Stops included the Pony Express Museum-Gothenburg, Ole's Big Game Bar and Grill-Paxton, Scottsbluff National Monument, Wildcat Hills state Park, Chimney Rock, Fort Robinson, Museum of the Fur Trade, SORC race course, and Miletta Winery
NCA had 17 club members attend the Mecum Auction in Kansas City last week end April 25th & 26th. A great time was had by all and a special Thank You goes out to Tom C. who works for Mecum and who also is one of our Club members. He did a lot to make the trip what it was! There were a lot of great-looking cars there and we were able to talk with Dana Mecum and all of his auctioneers. We also had great fun with Bill's refurbished Golf Cart!
Here is the list of those who went: Special guests were: Mike Kugler, Mark Bronder with members Terry W., Bill Z., Terry M., Arlyn U., Daryl B., Carson S., Ray J., Bruce Y., John S., Mike D., Bob H., Mike M., Loel K., Bob S., and Tom C.
Mid Missouri Corvette Cup 4/5/14