November Meeting 11/9/16
Mac presided over his final meeting, awarding $5,000 each to the Food Bank of Lincoln and the Child Advocacy Center, he also swore the 2016 officers in. President – Dick Stephenson, Vice President – Linda Wilson Weichbrodt, Treasurer – Jerry Wilson, Secretary – Robert Berry, Governor – Bruce Rauscher, Car Show Chair – Bill Zuspan
Blue Bloods Brewery Dinner and Tour 11/3/16
92 members showed for dinner with the majority taking the Robber's Cave tour and with the warm November weather we even had several Covettes in the lot. Roger, our cave tour guide, was fun and knowledgable but the bats were ornery and didn't come out when he called. Dinner on the brewing floor was really good and the crew at Blue Bloods kept the food coming as we ate in shifts based on groups touring the cave.
Fall Highway Trash Pick Up 10/30/16
We had a nice sunny day for trash pick up and 19 members came to Walker Tire to lend a hand. Of course a good afternoon of work was rewarded with ice cream at Culver's
Shrimp Boil 10/26/16
Dick, Vicki, and Linda were the core group hosting and organizing another wonderful night at Stephenson Truck Repair with lots of shrimp, corn, potatoes, andouille, and a variety of delicious dishes from all those attending.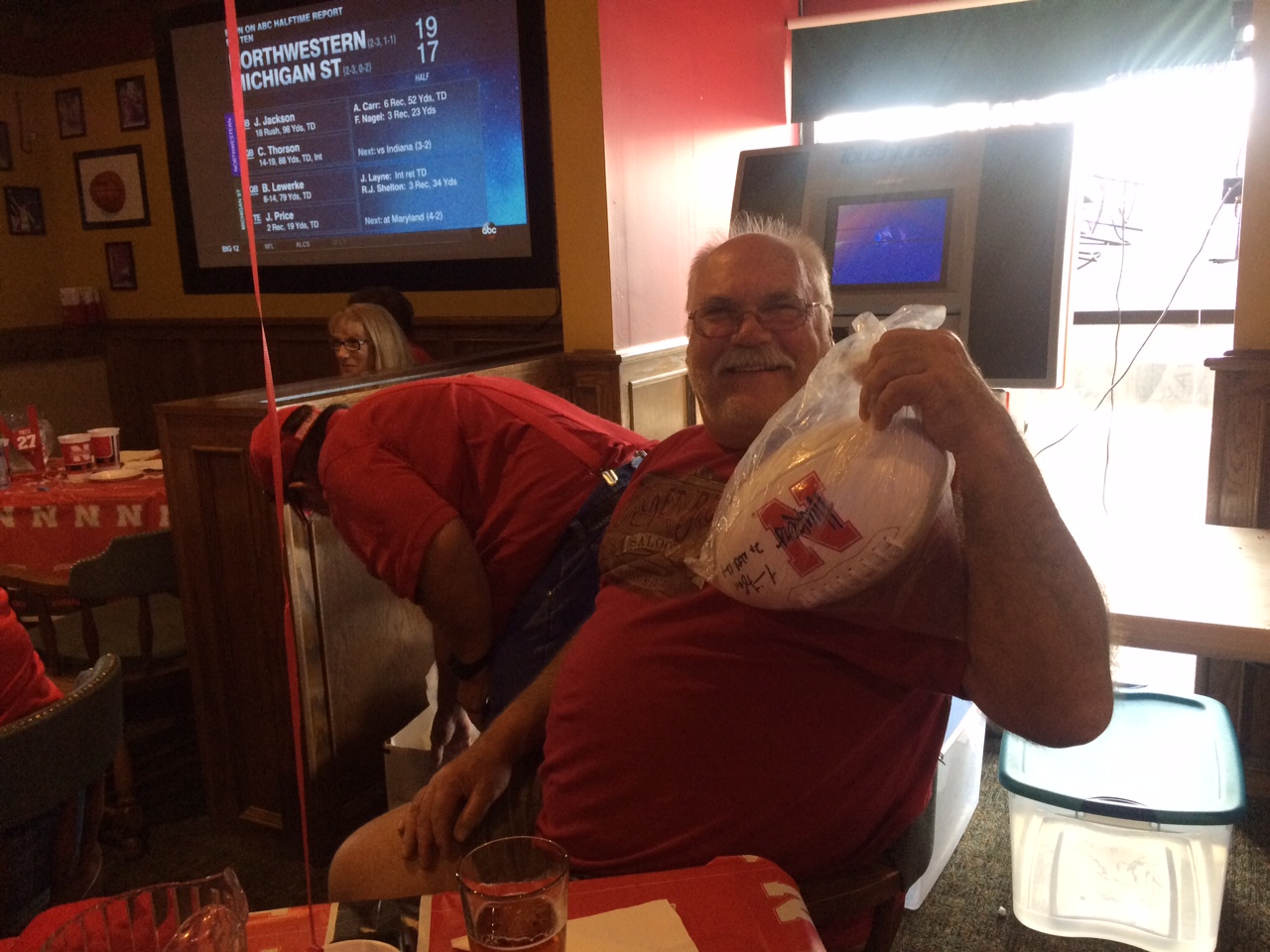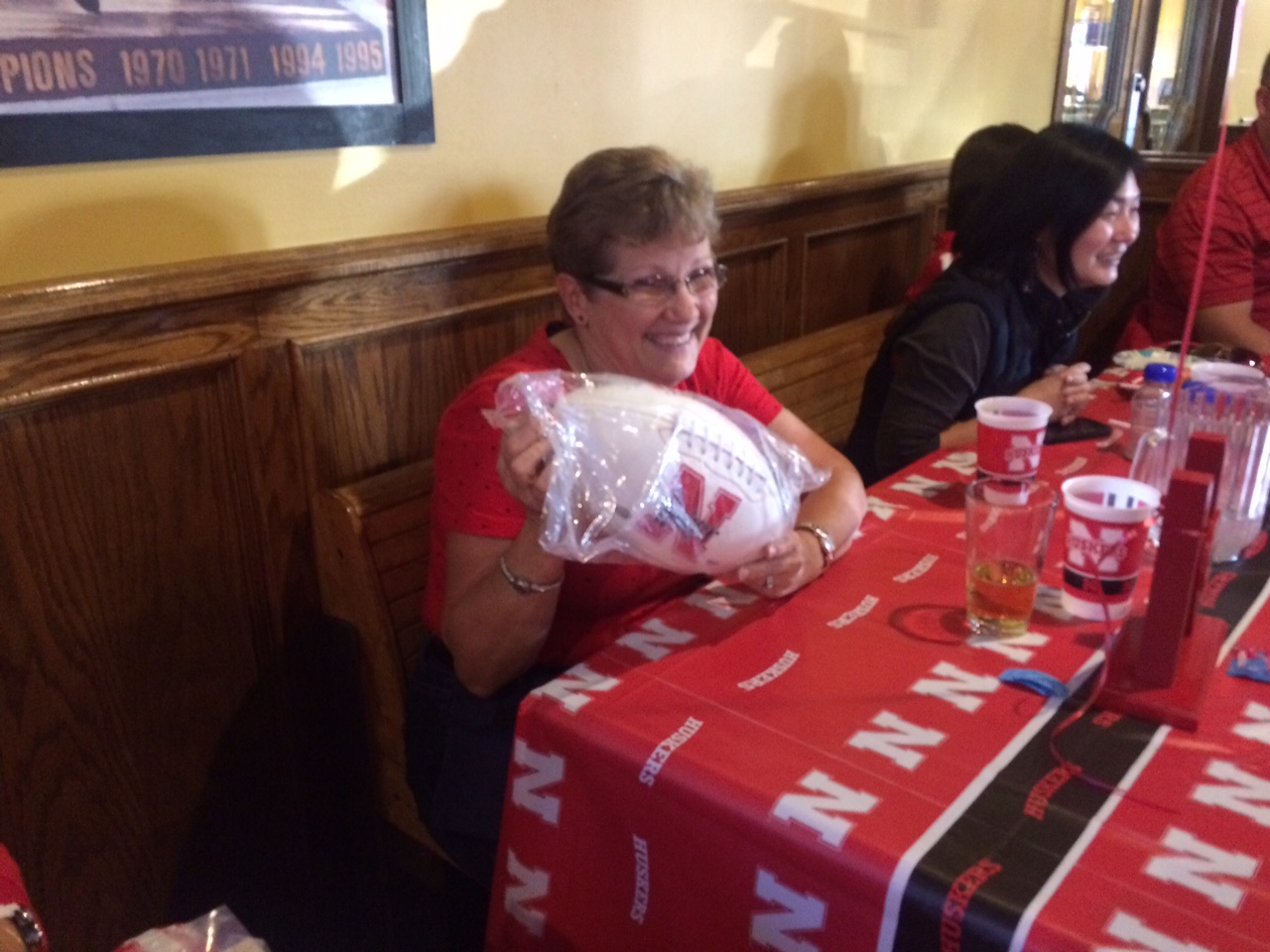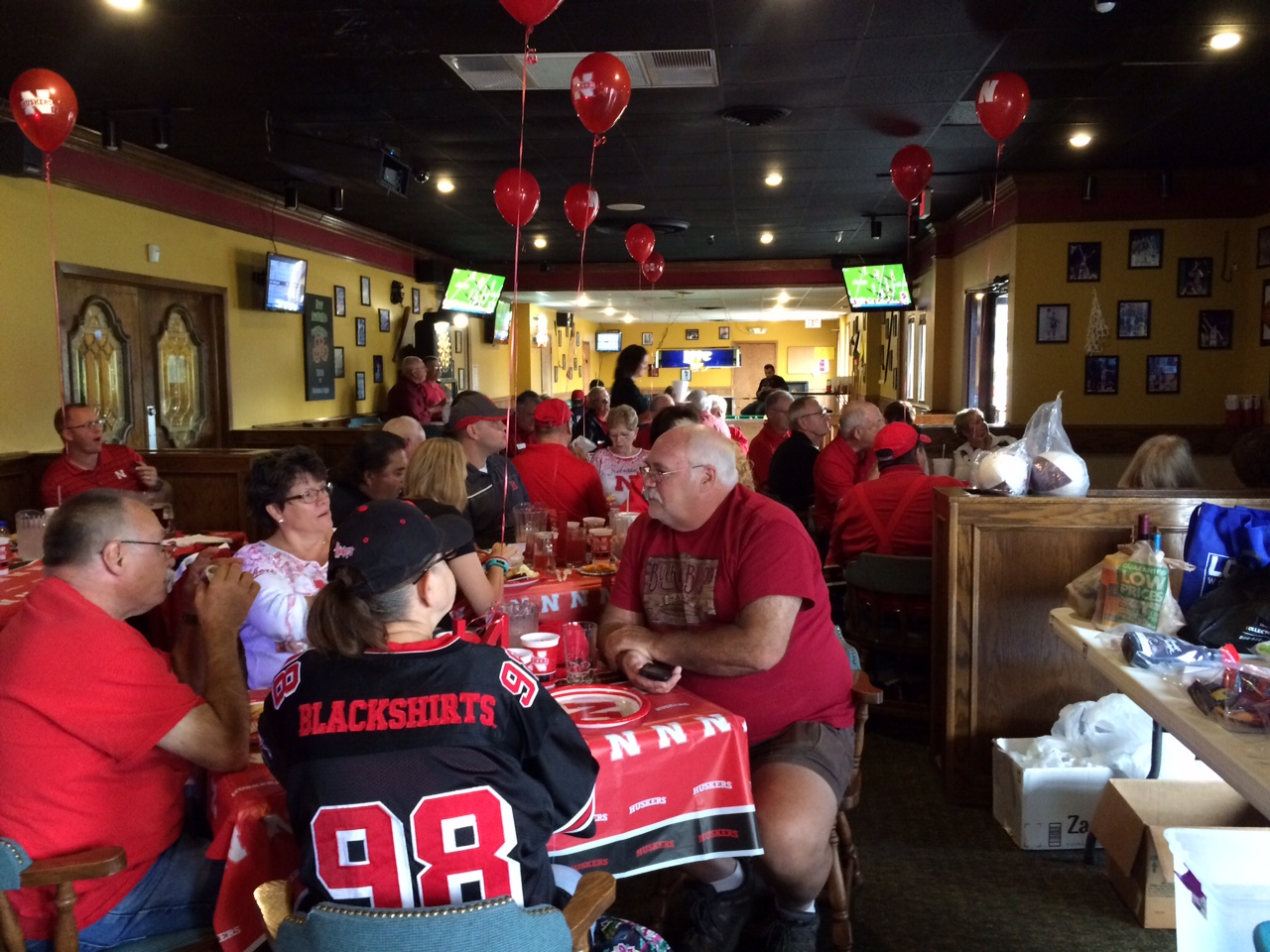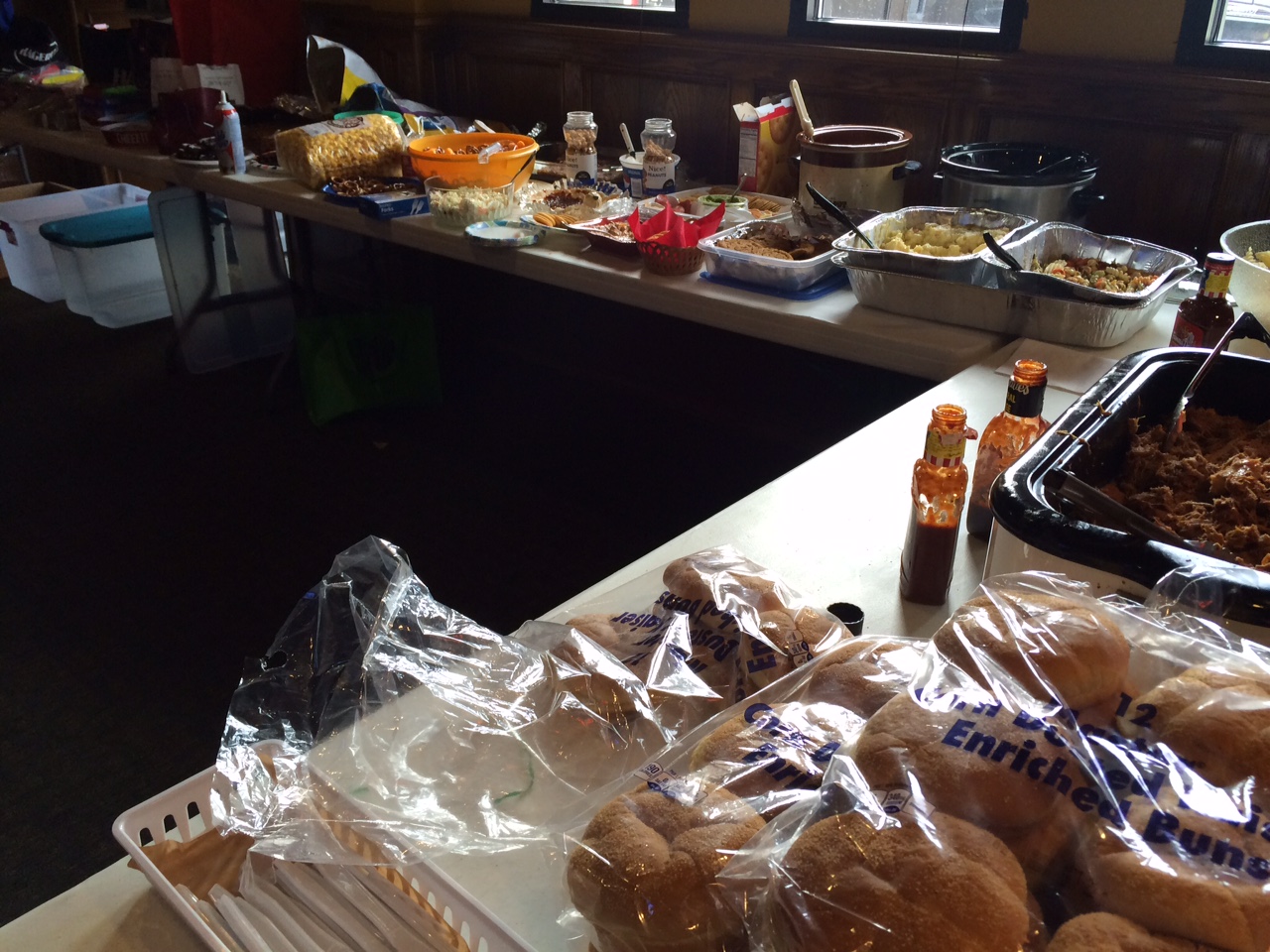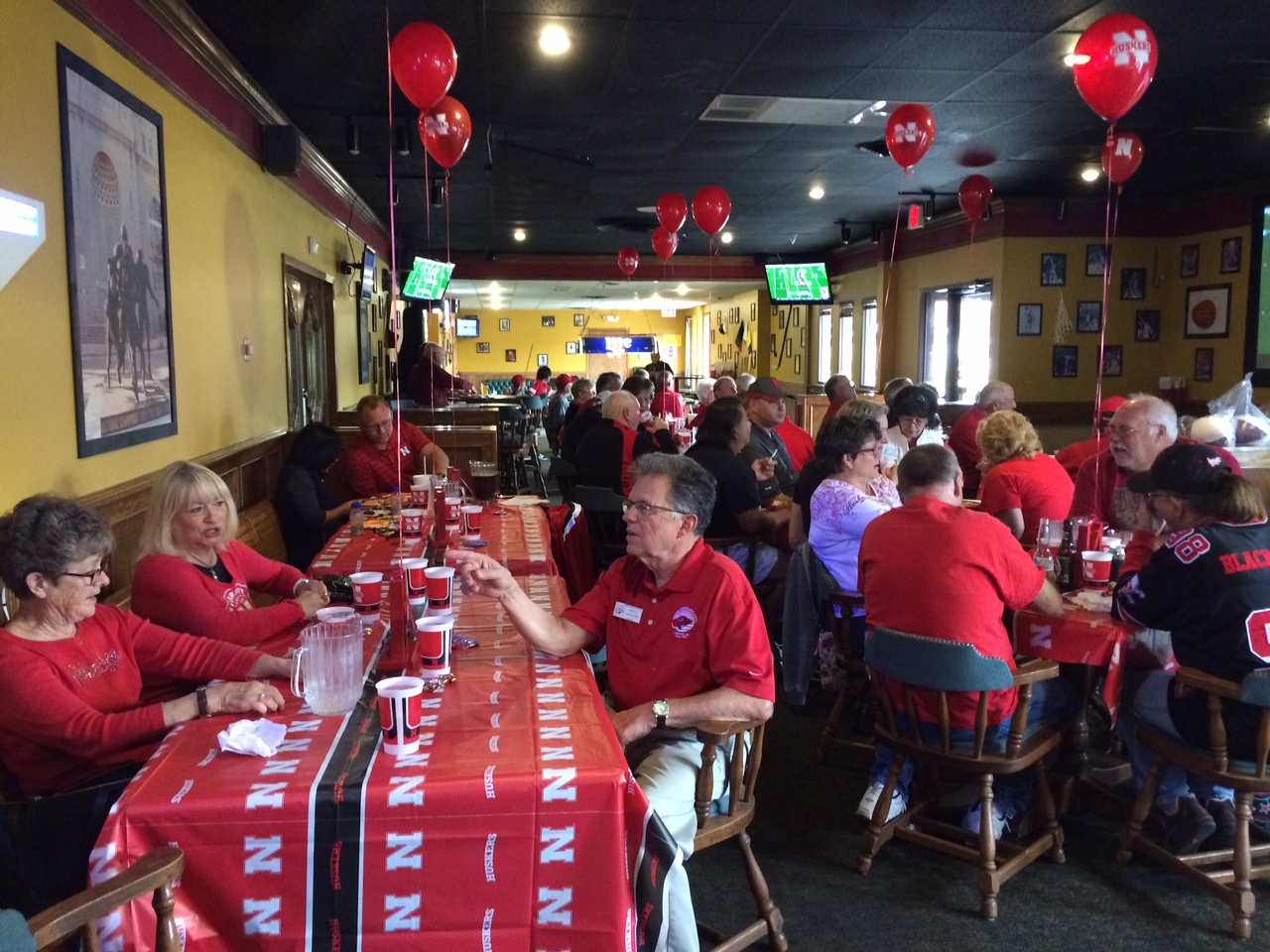 Husker Tailgate Party 10/15/16
Around 45 people attended the tailgate at Hollywood Bowl, a good puller pork sandwich was served with sides and of course plenty of snacks from members. Bob H. and Dan D. did a great job putting the event together with lots of prizes, including care care, wine, and signed collector footballs and decorations. Hopefully we can talk them in to doing it again next year since for the second time we cheered the Huskers to a win!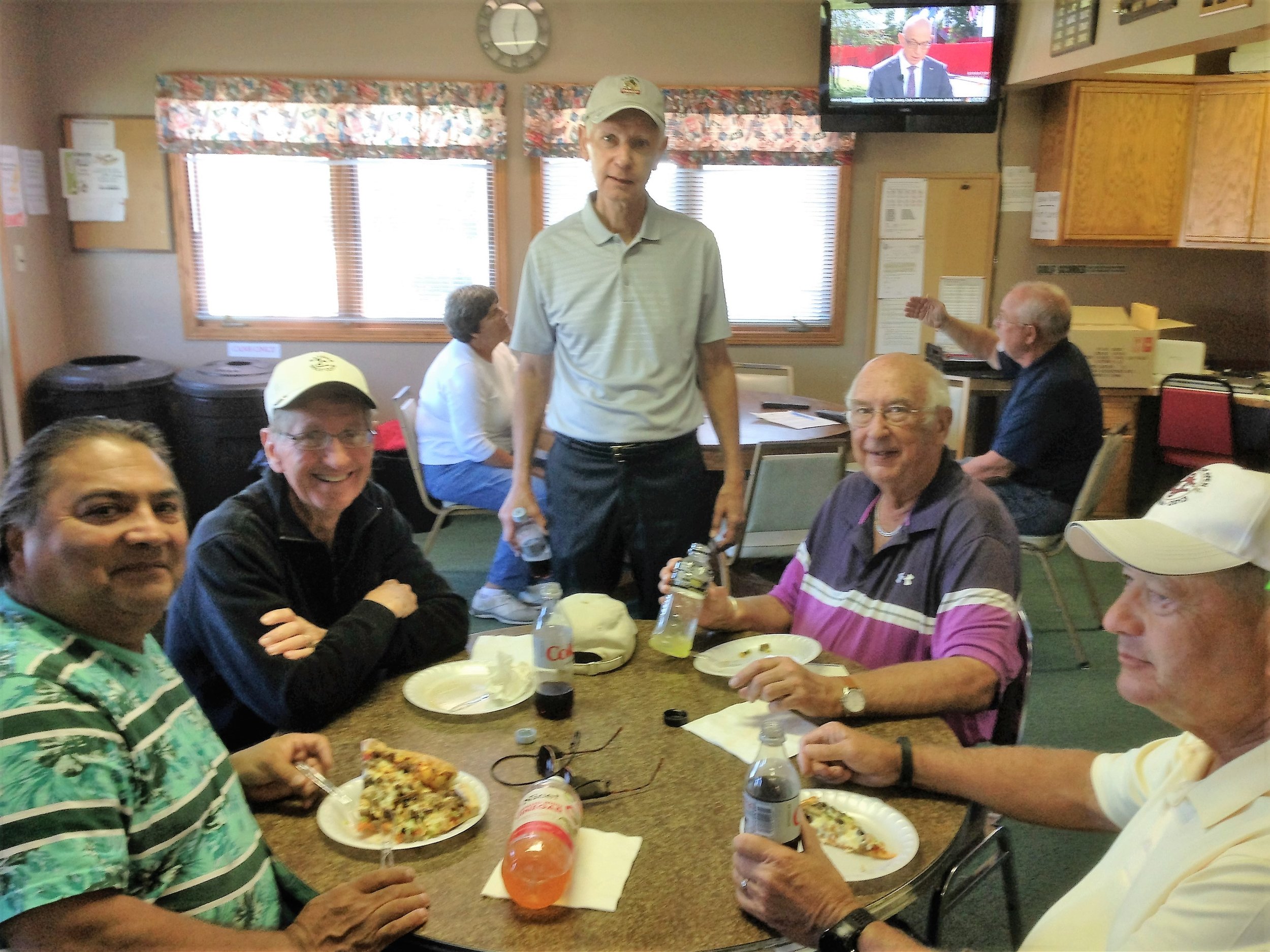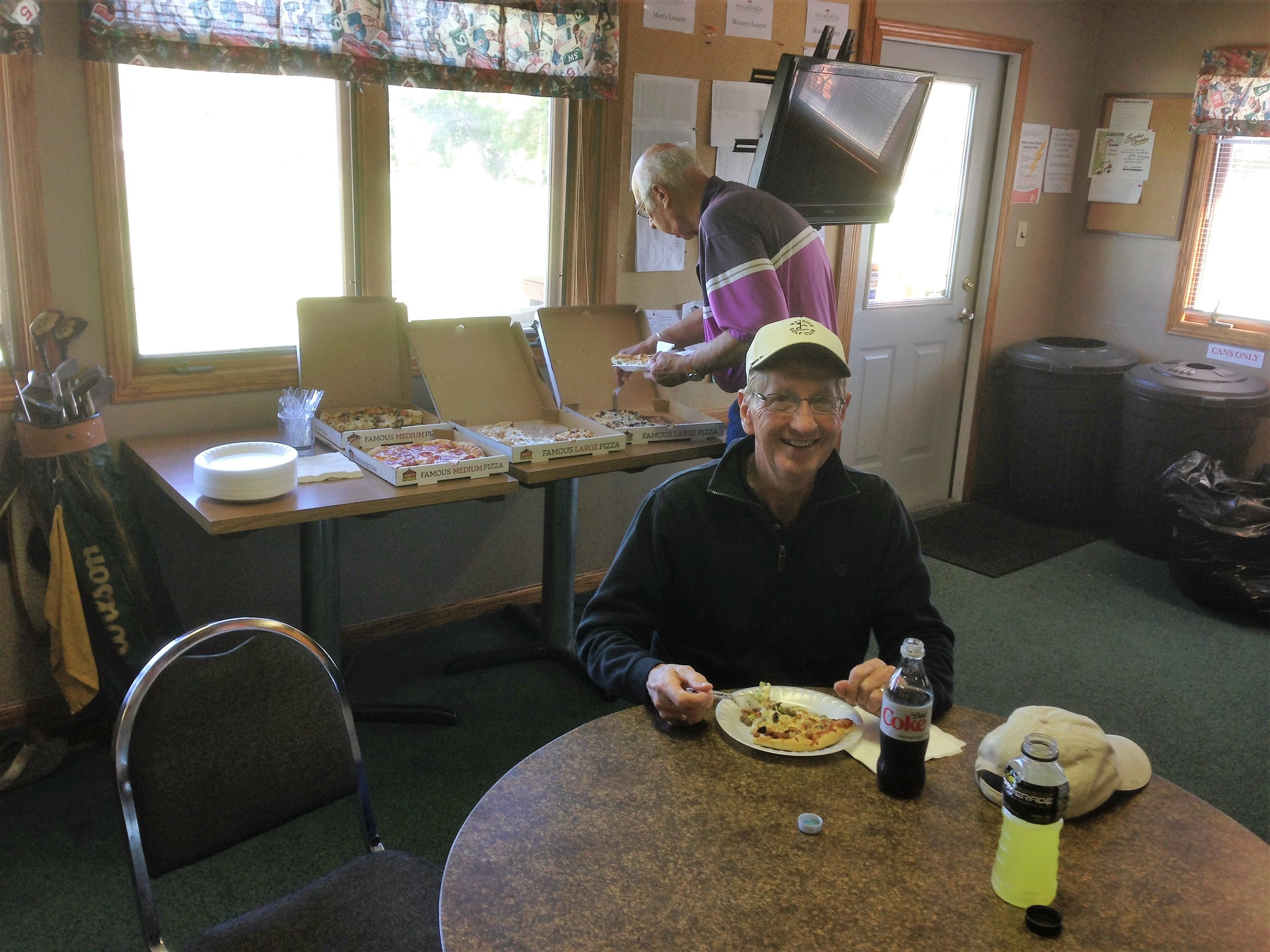 Aurora Golf Outing 9/29/16
Poco Creek Golf Course in Aurora, NE was the setting for the second annual golf outing for NCA members. Twelve club members participated in what is described as a perfect Corvette weather day with no wind and temperature in the mid-60's. It was hosted by long time NCA members, Bud and Luana. Luana got up early to bake fresh rolls for the group to start the day at 9AM. At 9:30 we had a shotgun start comprised of randomly drawn two-man teams. The format consisted of three holes of best ball, three holes scramble and three holes alternate shot. After those nine holes were completed we broke for complimentary pizza provided by Bud and Luana. The last nine holes were individual stroke play. The day ended with the awarding of prizes by Bud which were provided by club member, George and club sponsor T.O. Haas. A good time was had by all with a unified firm commitment to return next year and improve on this year's score.
NCA Social 9/28/16
The group convoyed from Kohl's to Parker's Smokehouse, where fun was had and the food was plenty.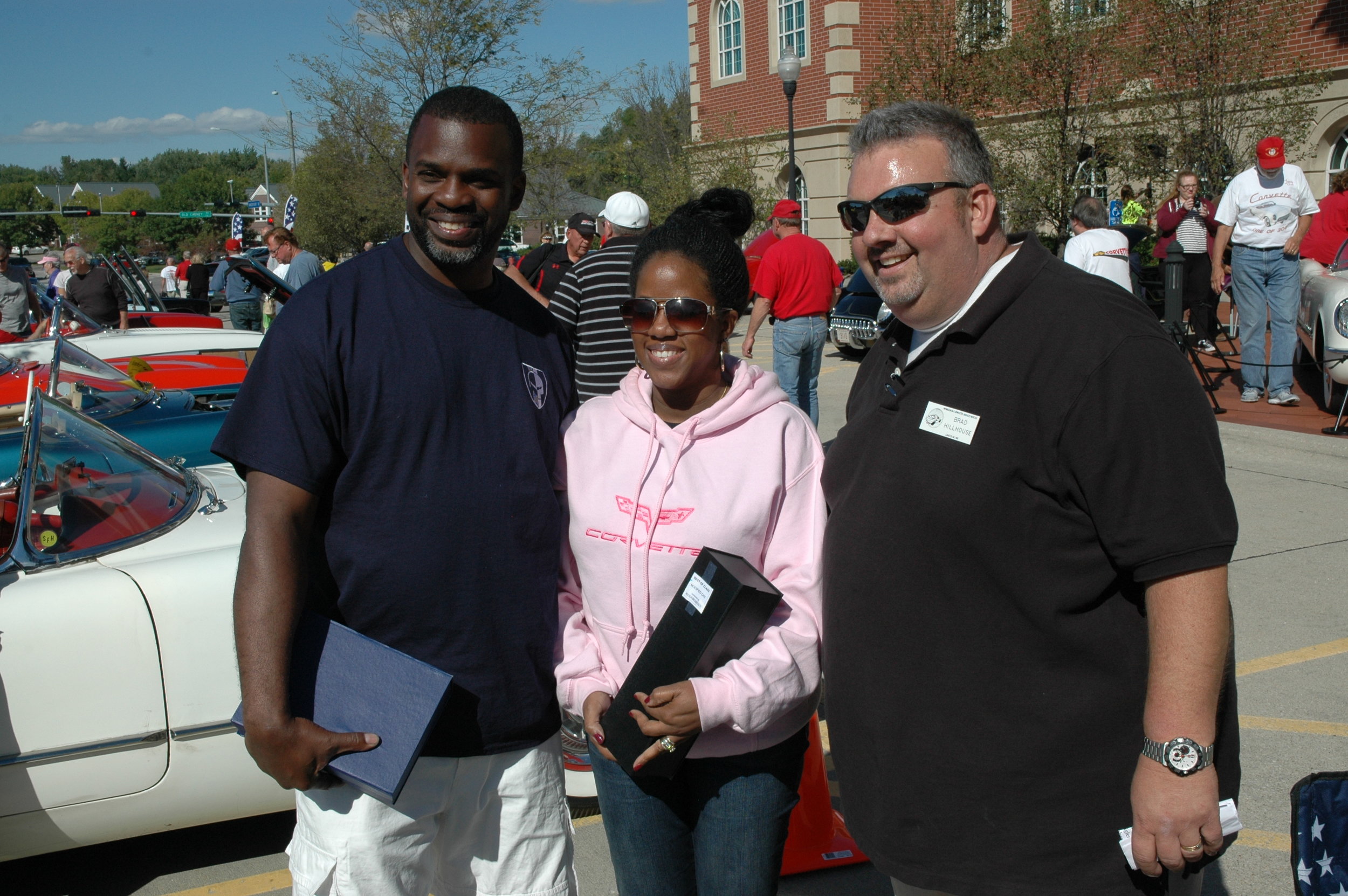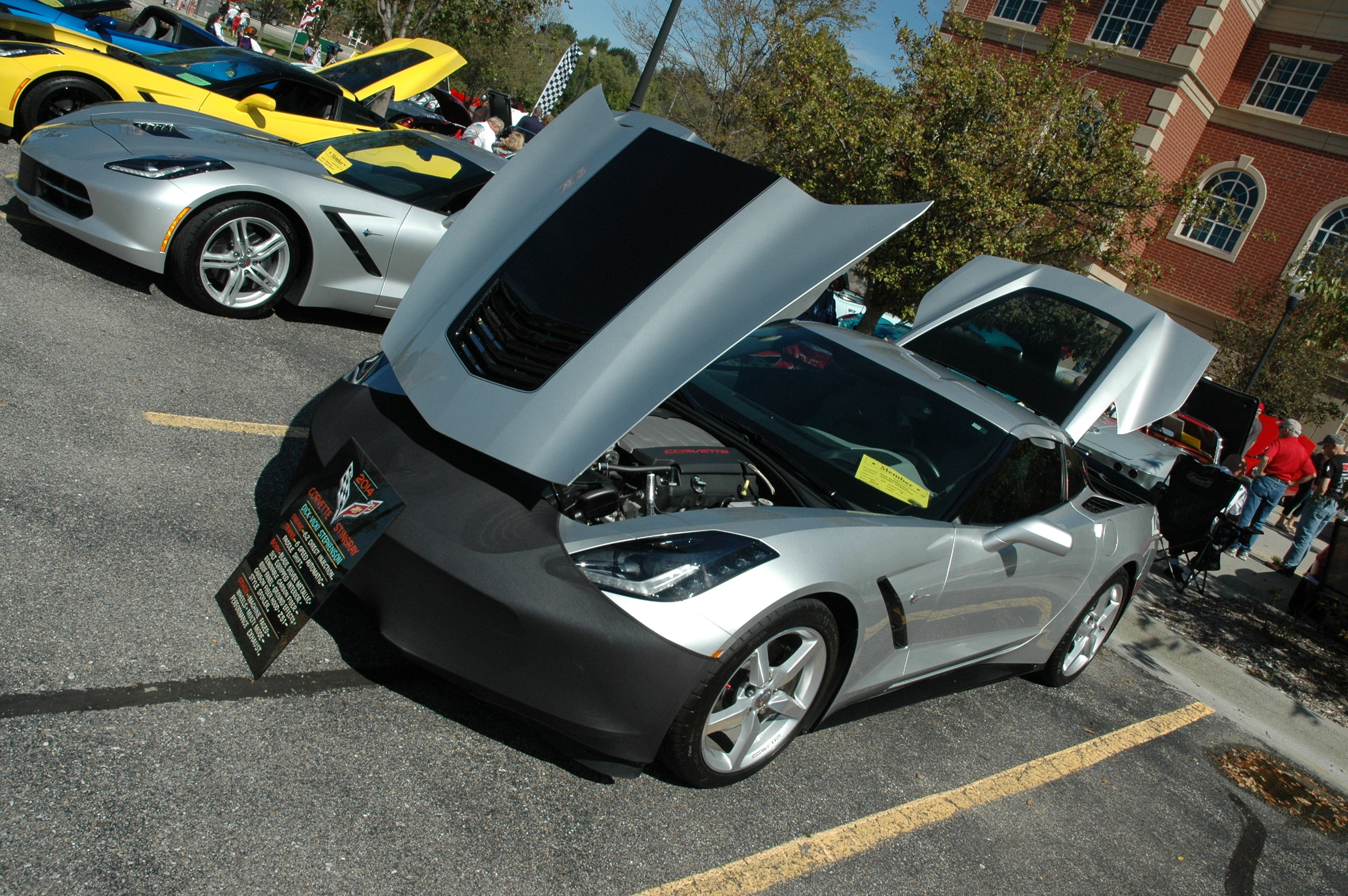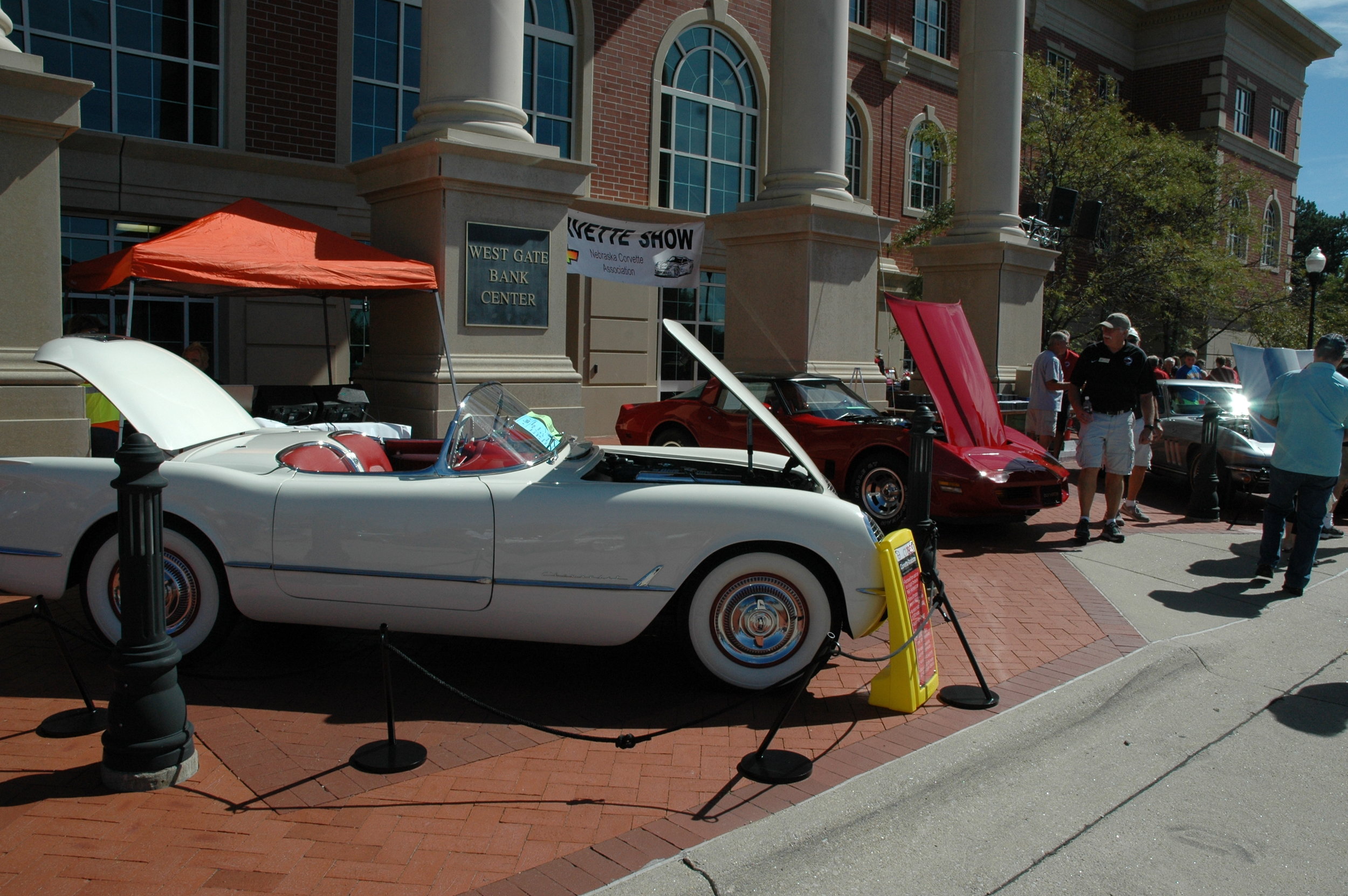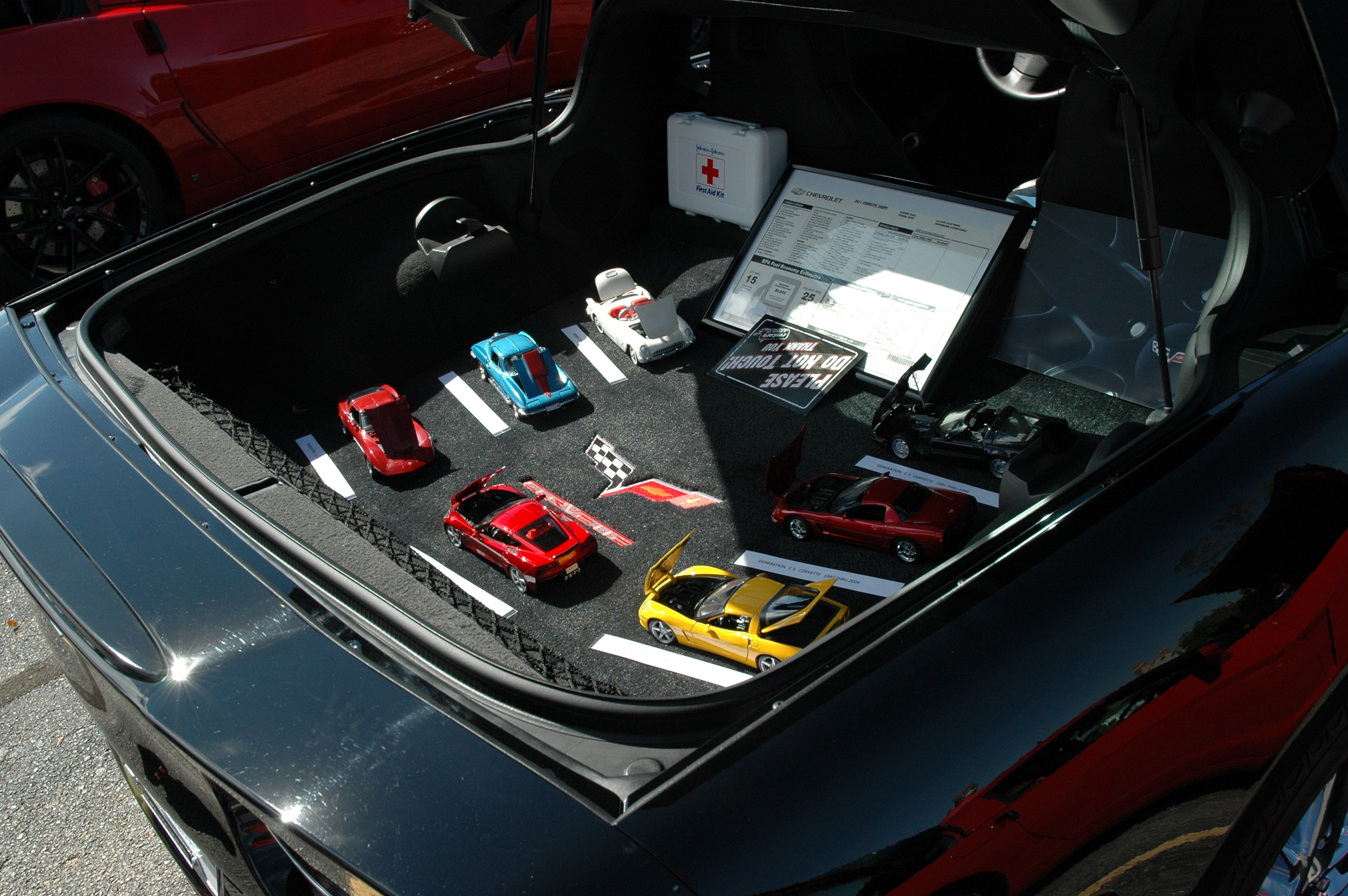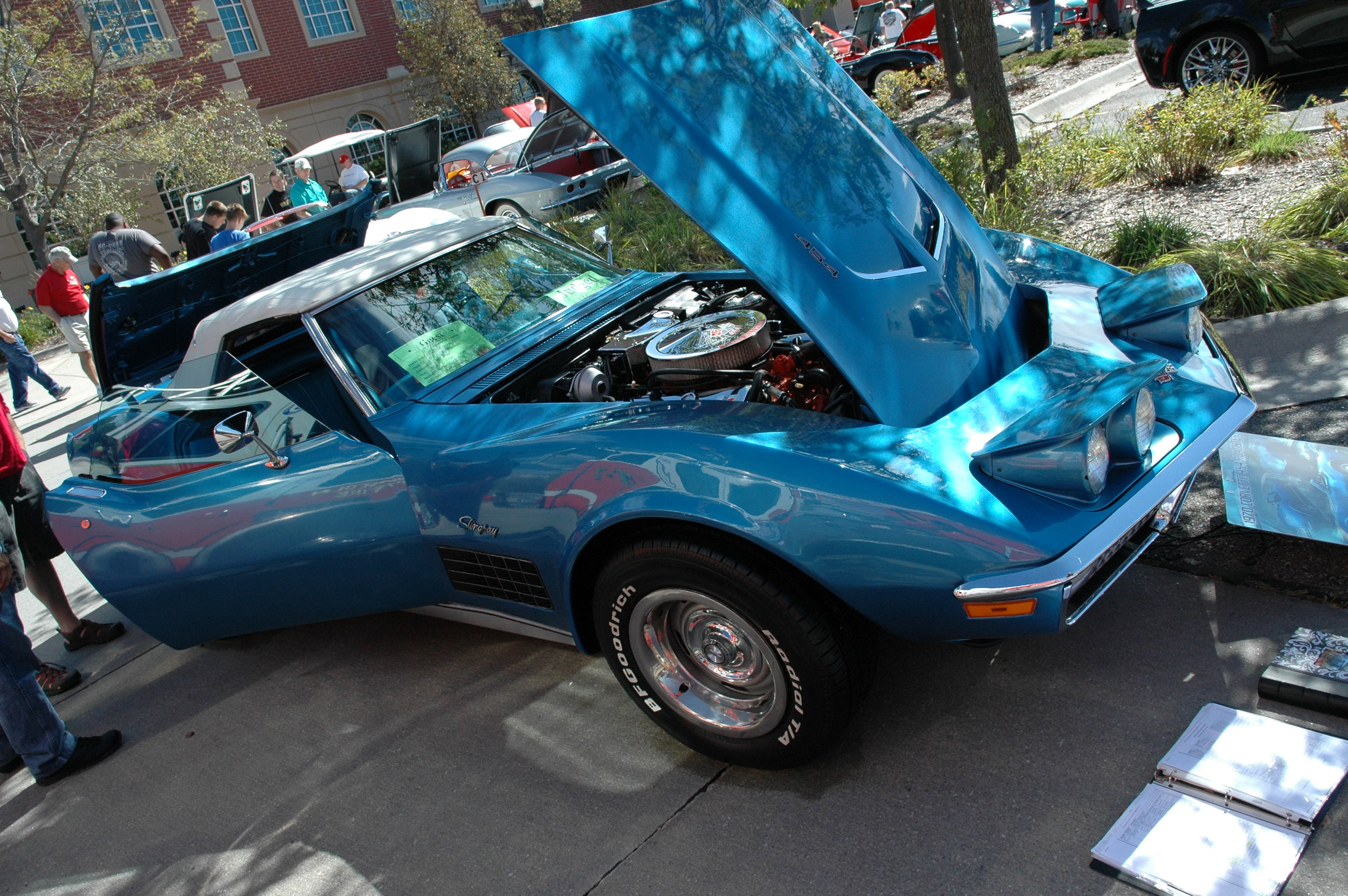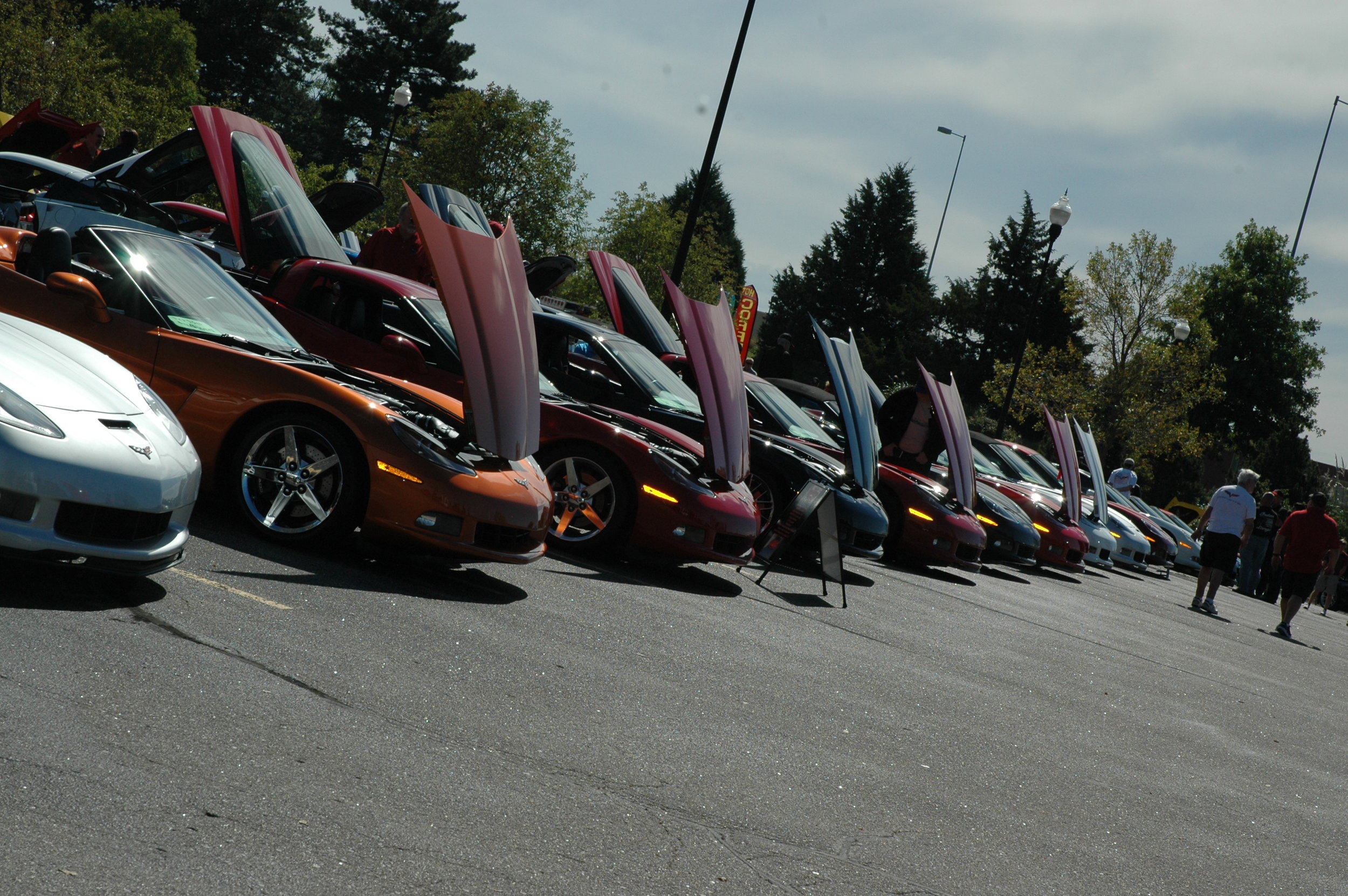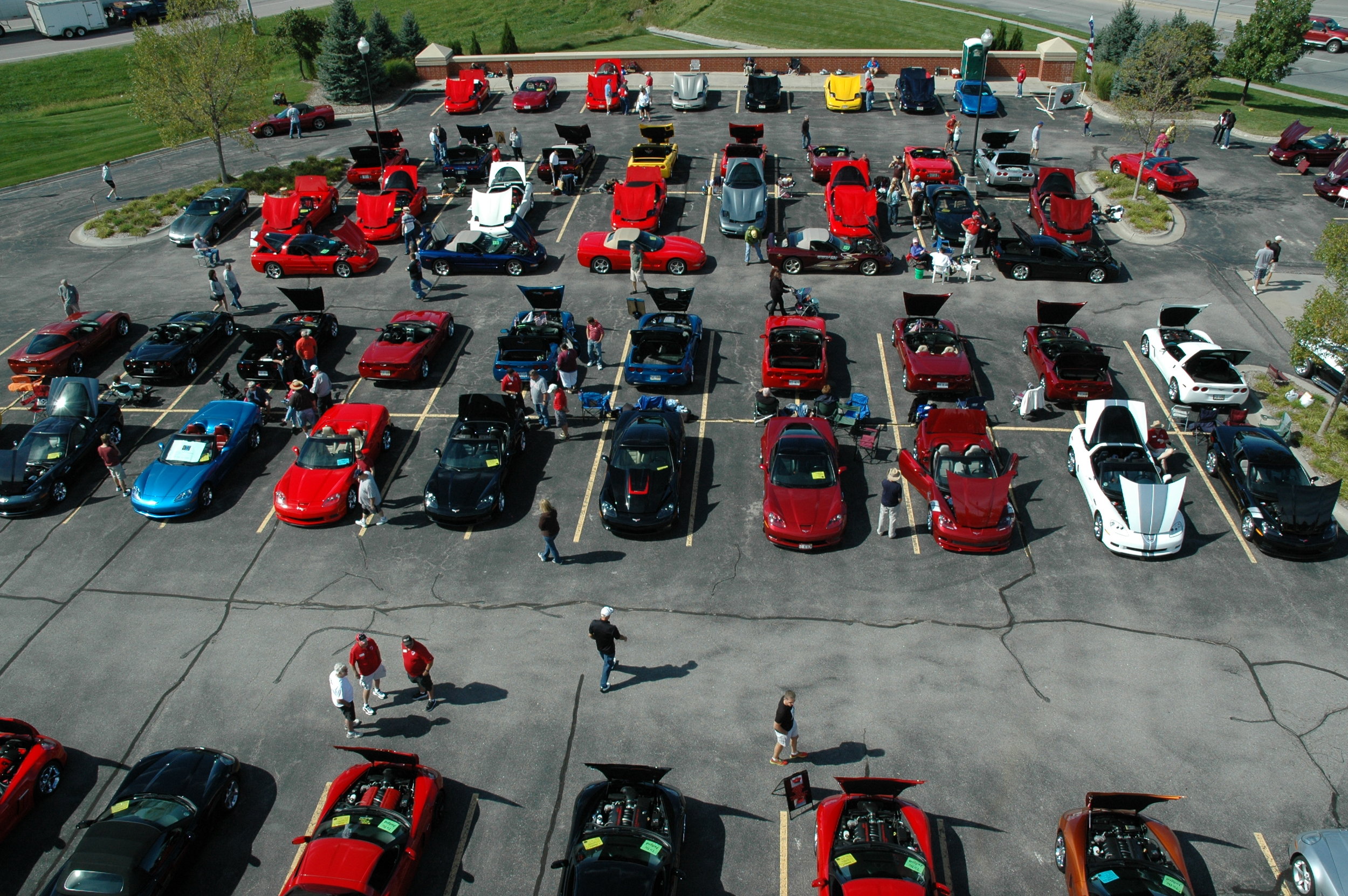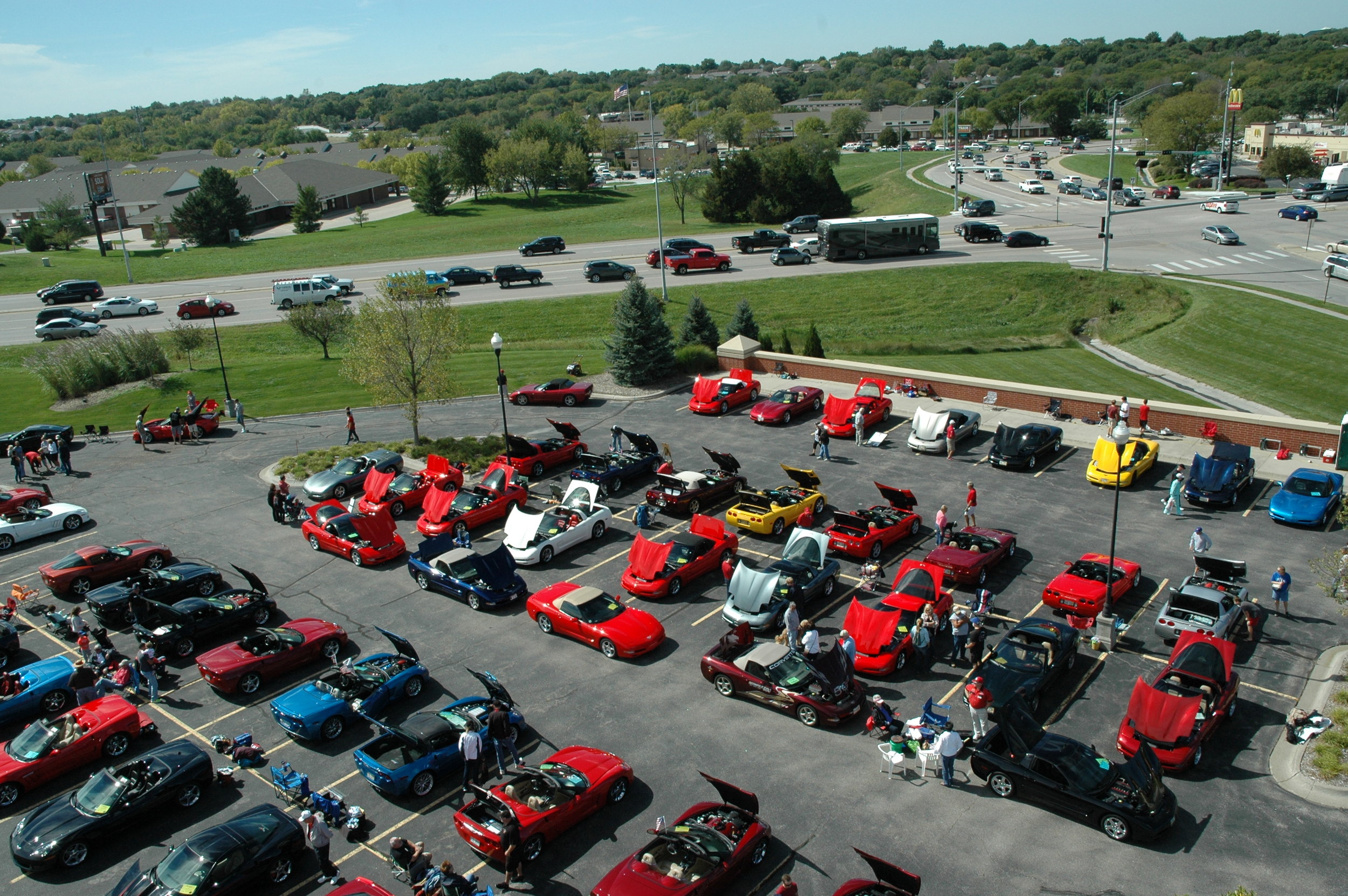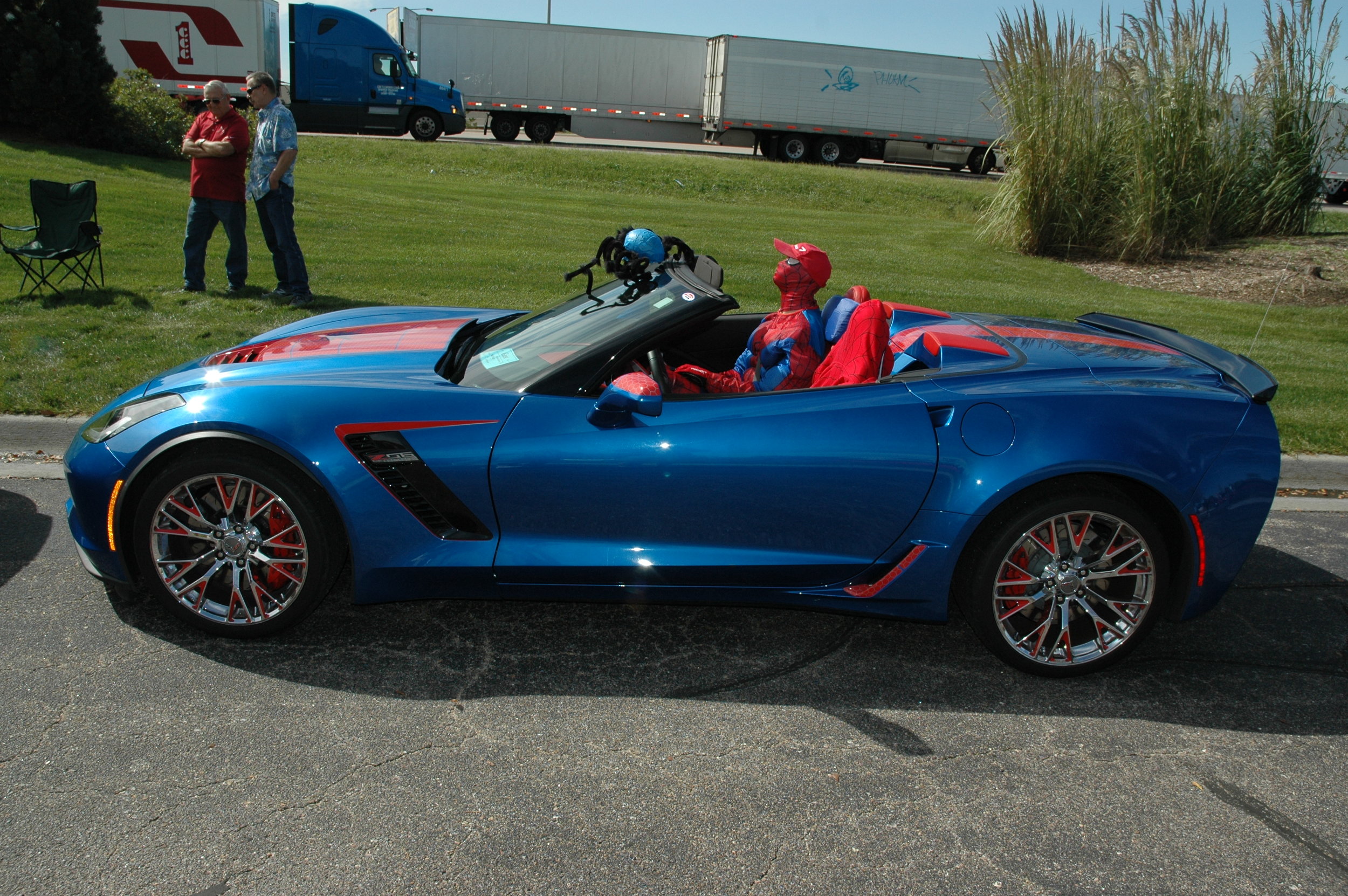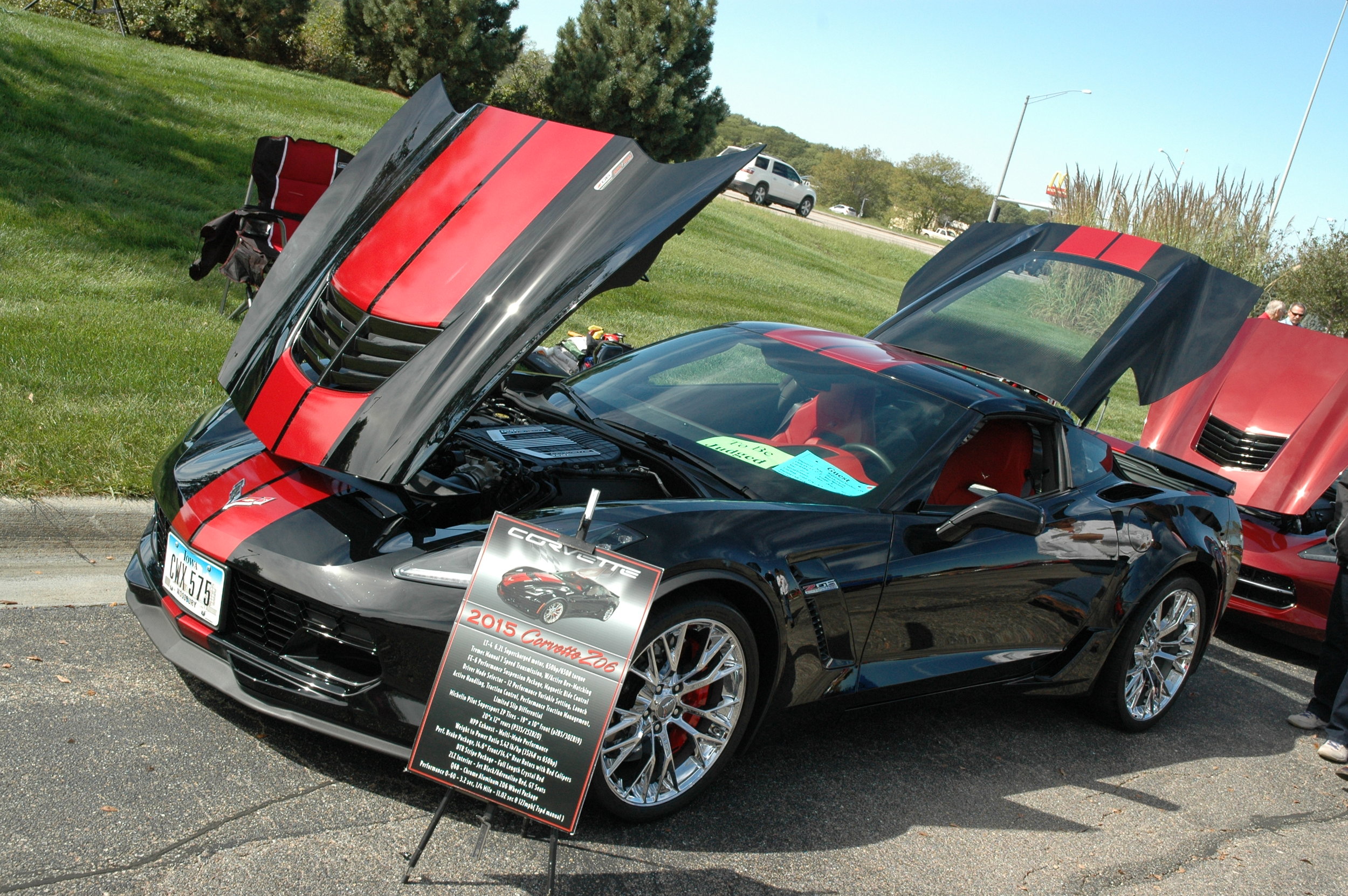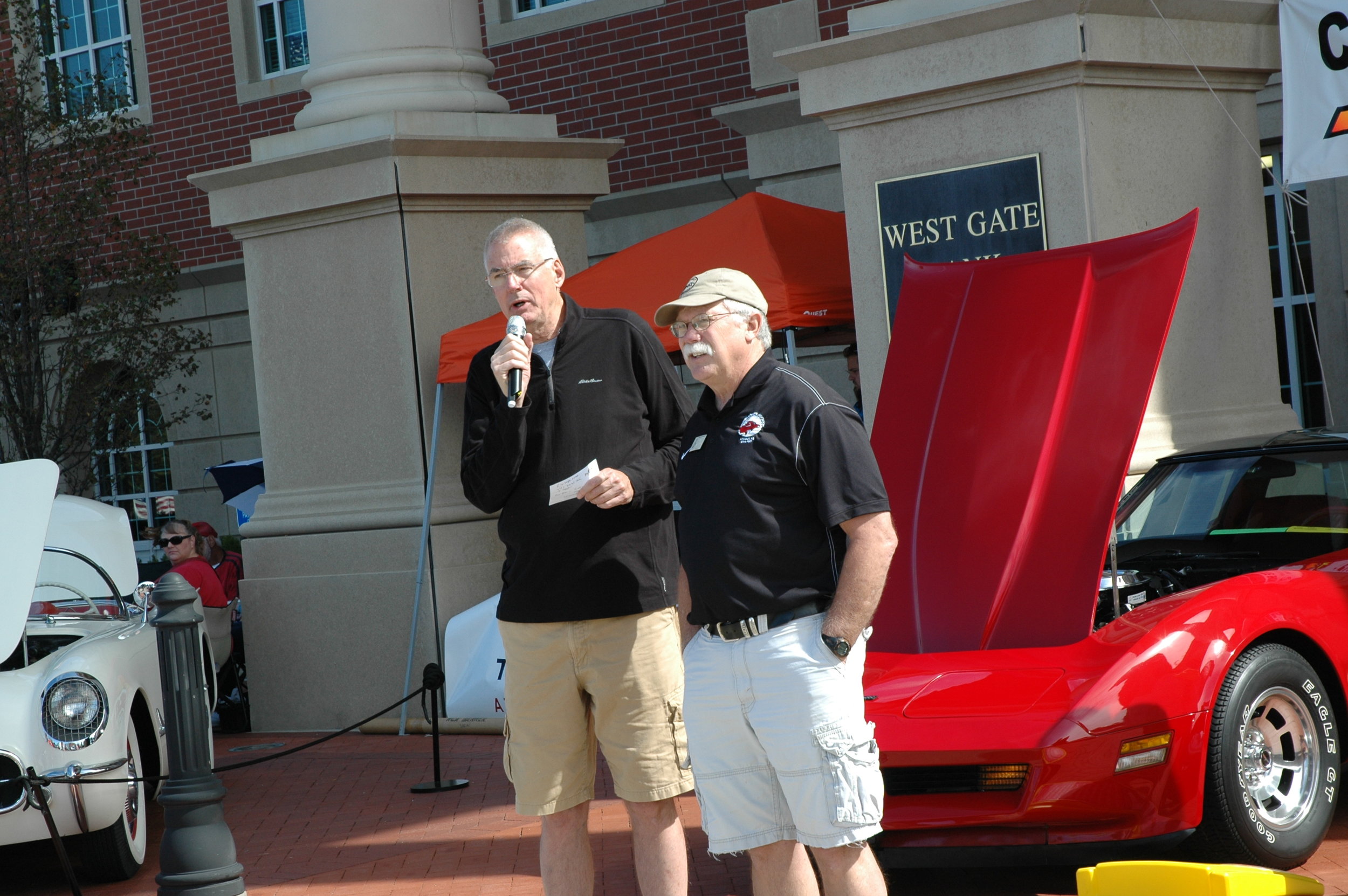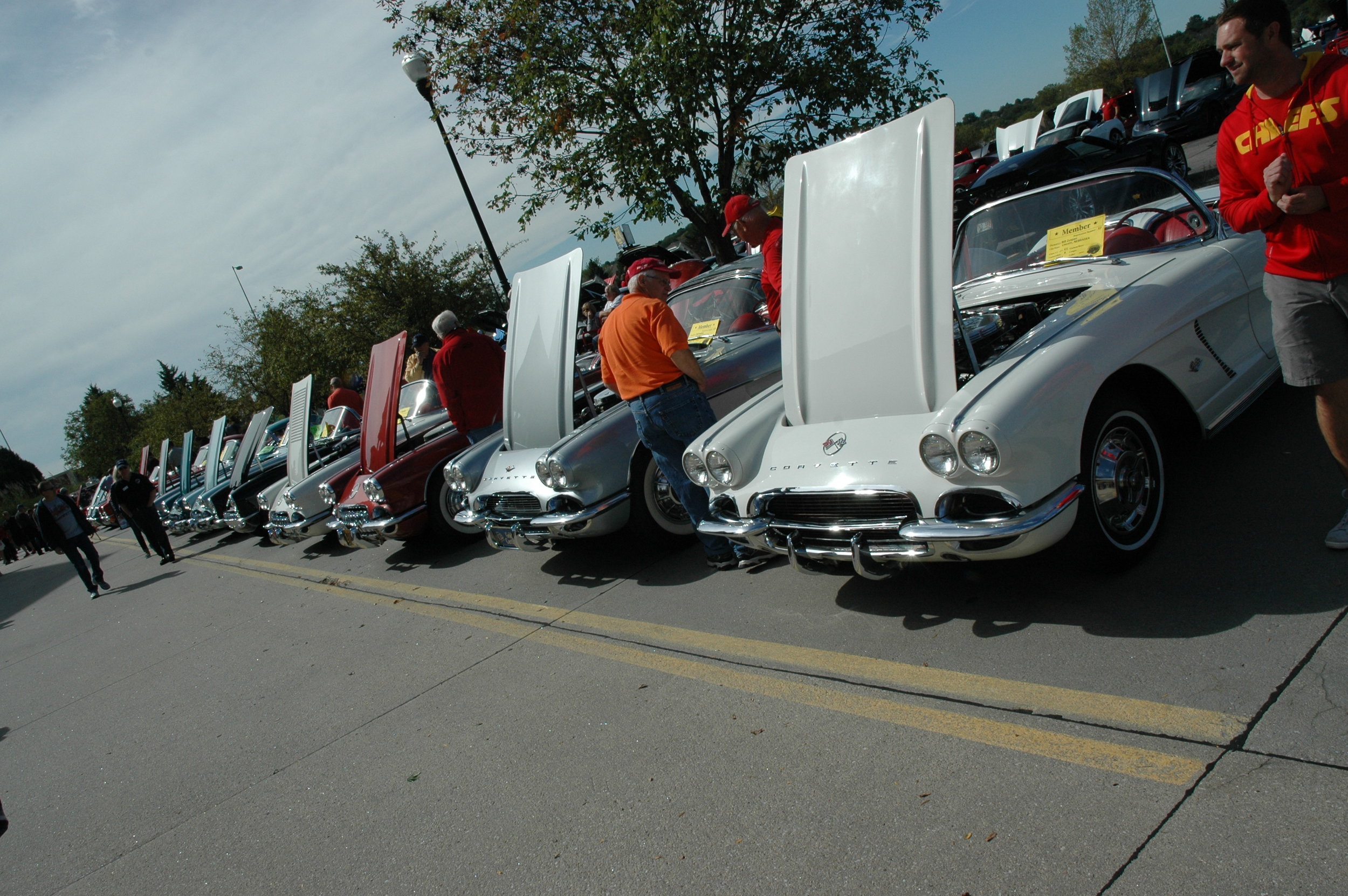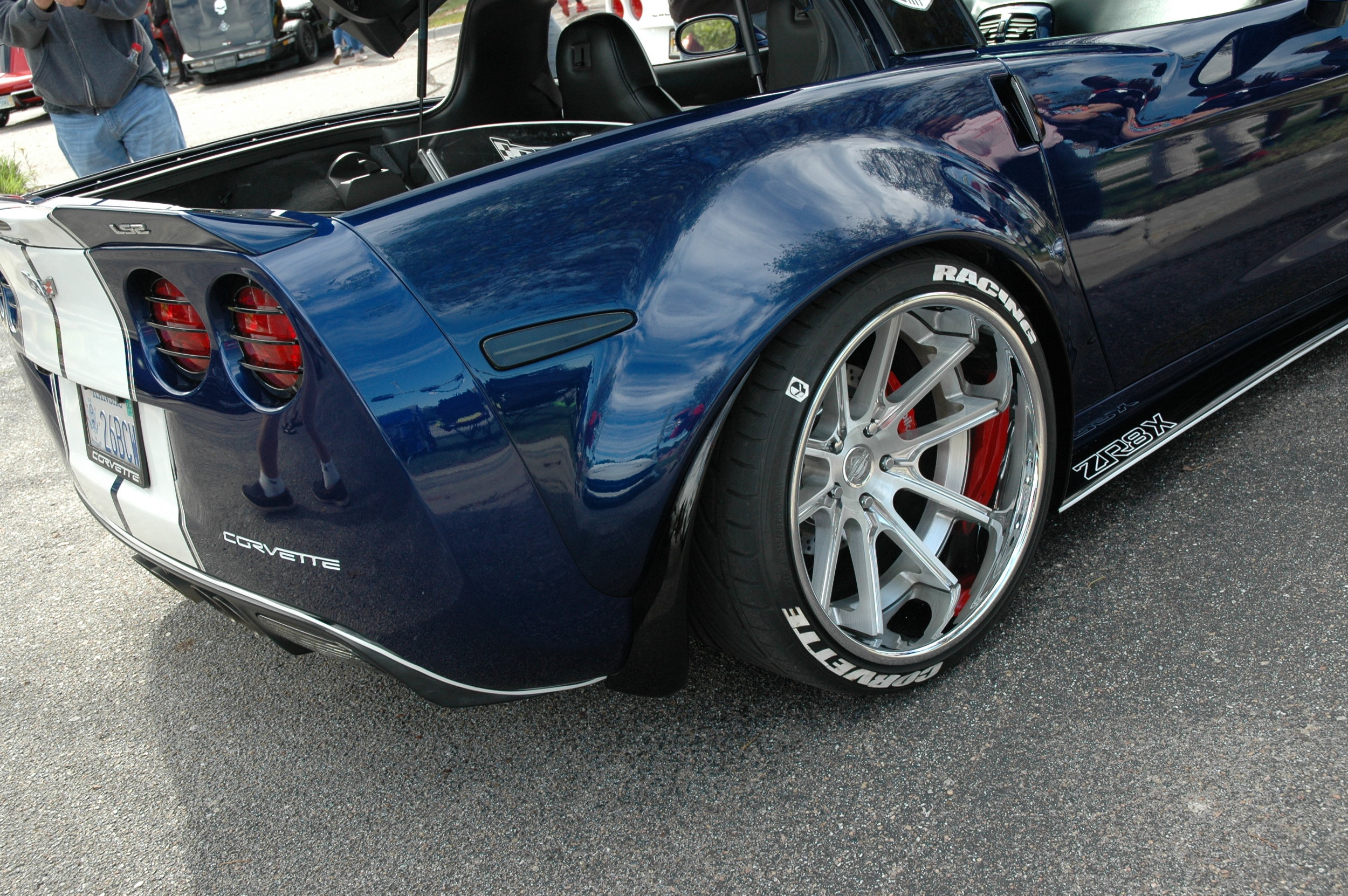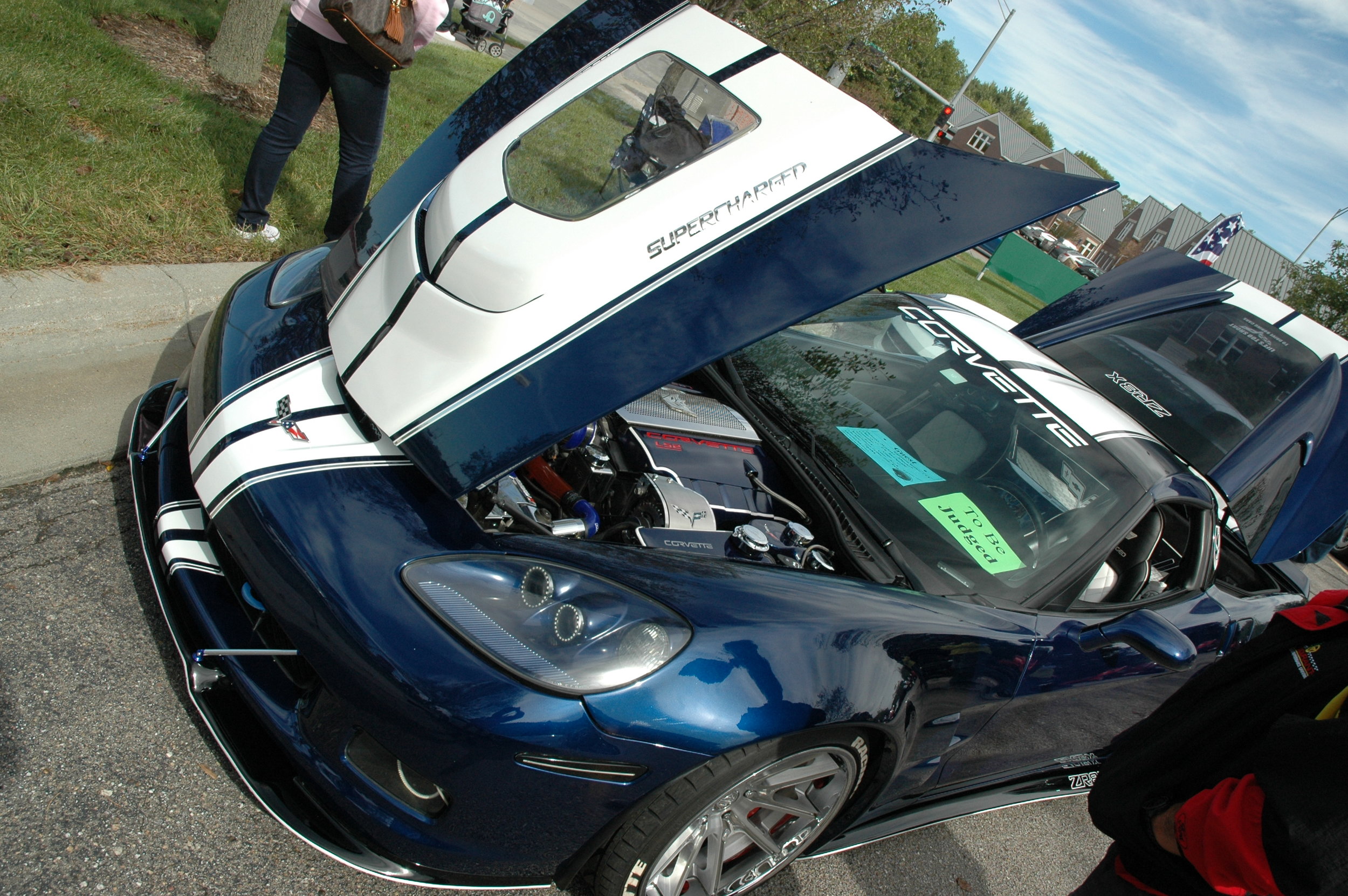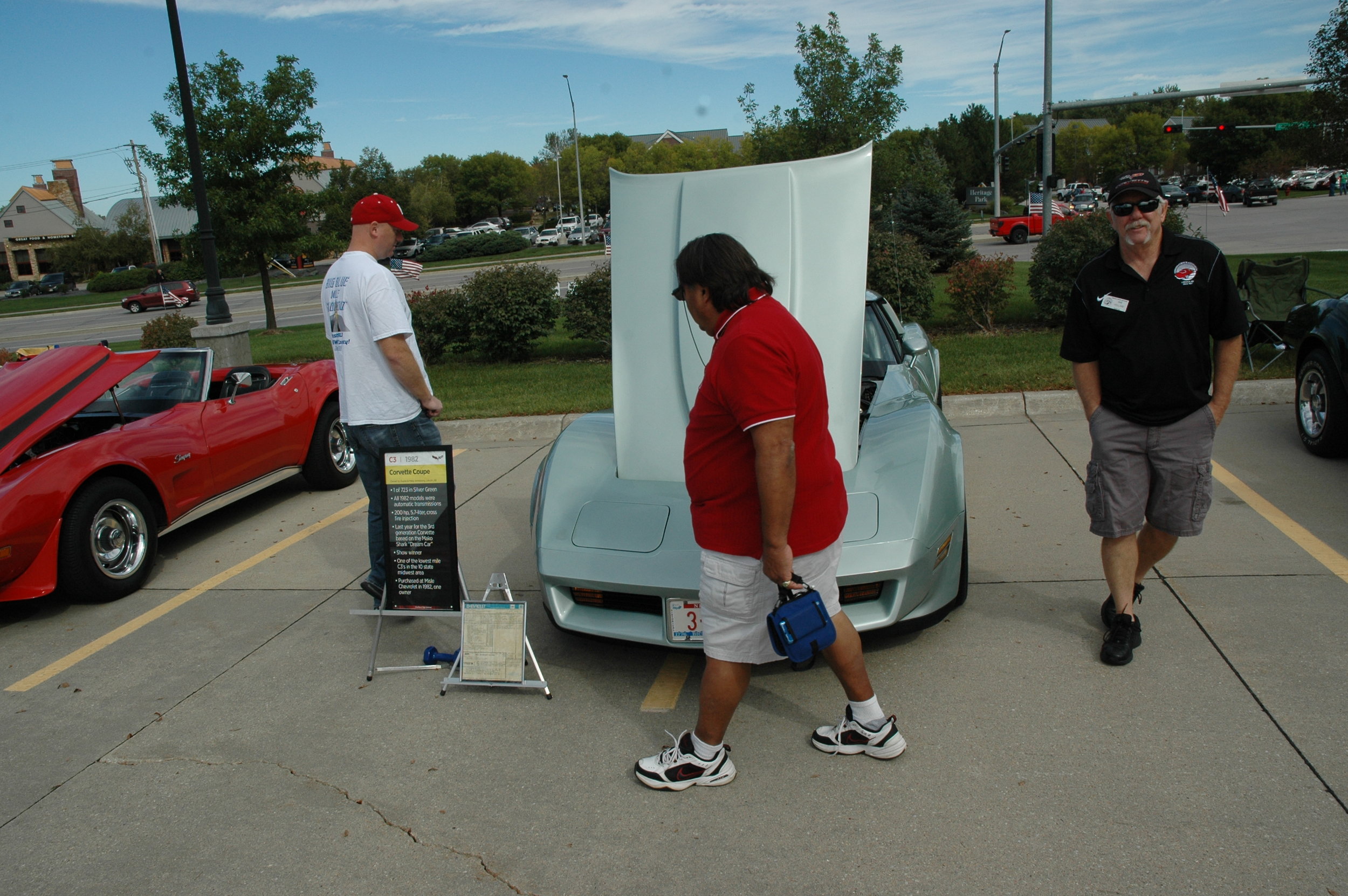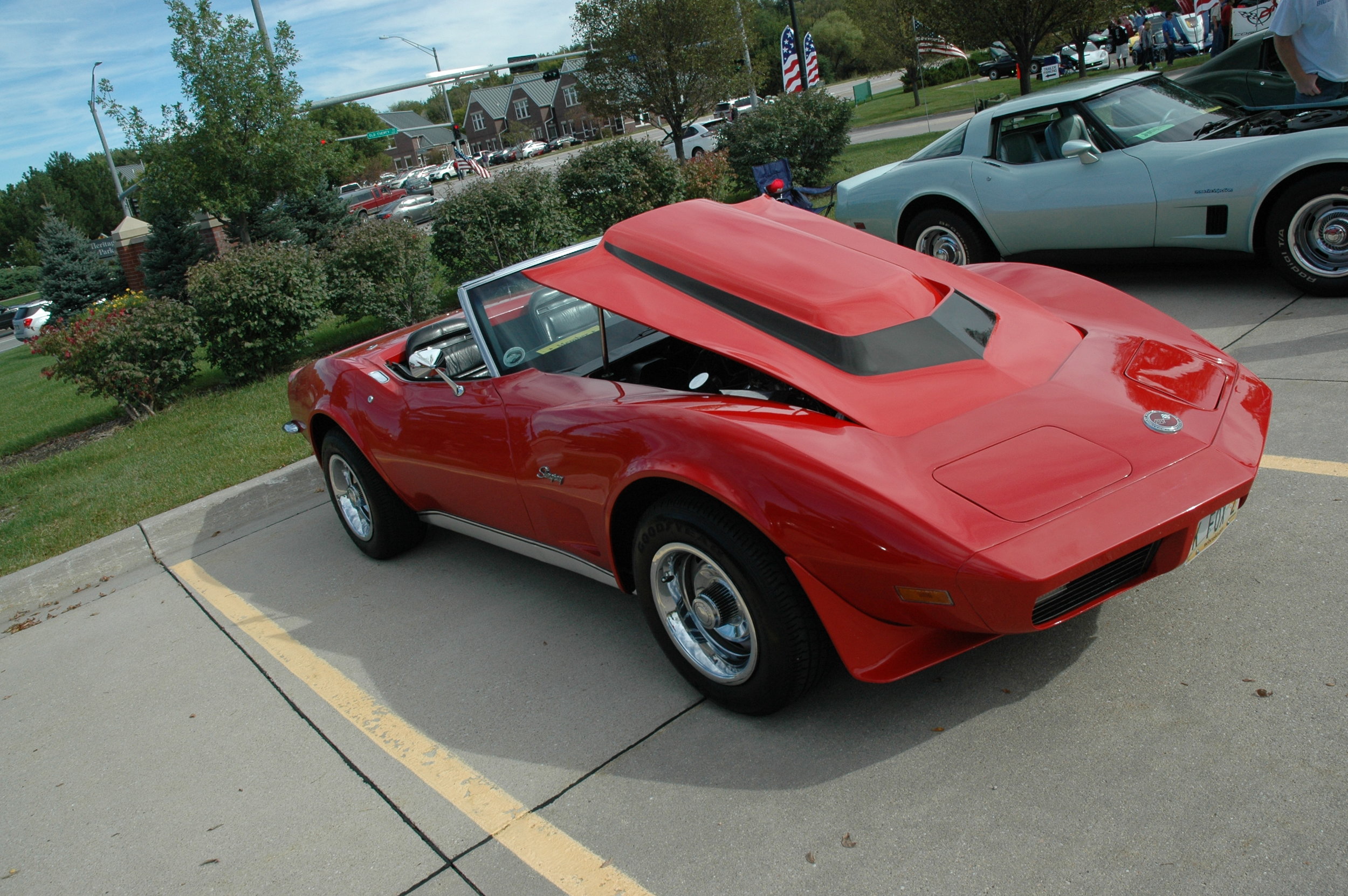 NCA All Corvette Show 9/25/16
215 Corvettes filled West Gate Bank Center on a beautiful September Sunday! Thousands visited the show trying mini donuts from Big Daddy's Donuts, lunch from Lolo's, and ice cream from Dairy Joe's. The Lincoln Fire Department visited with a ladder truck that the kids loved and provided the aerial pictures you see above.
River City Classic Car Show 9/17/16
Dale and Linda won 1st Place in the Pre 1984 Sports Car Stock Class at this wonderful show in Nebraska City.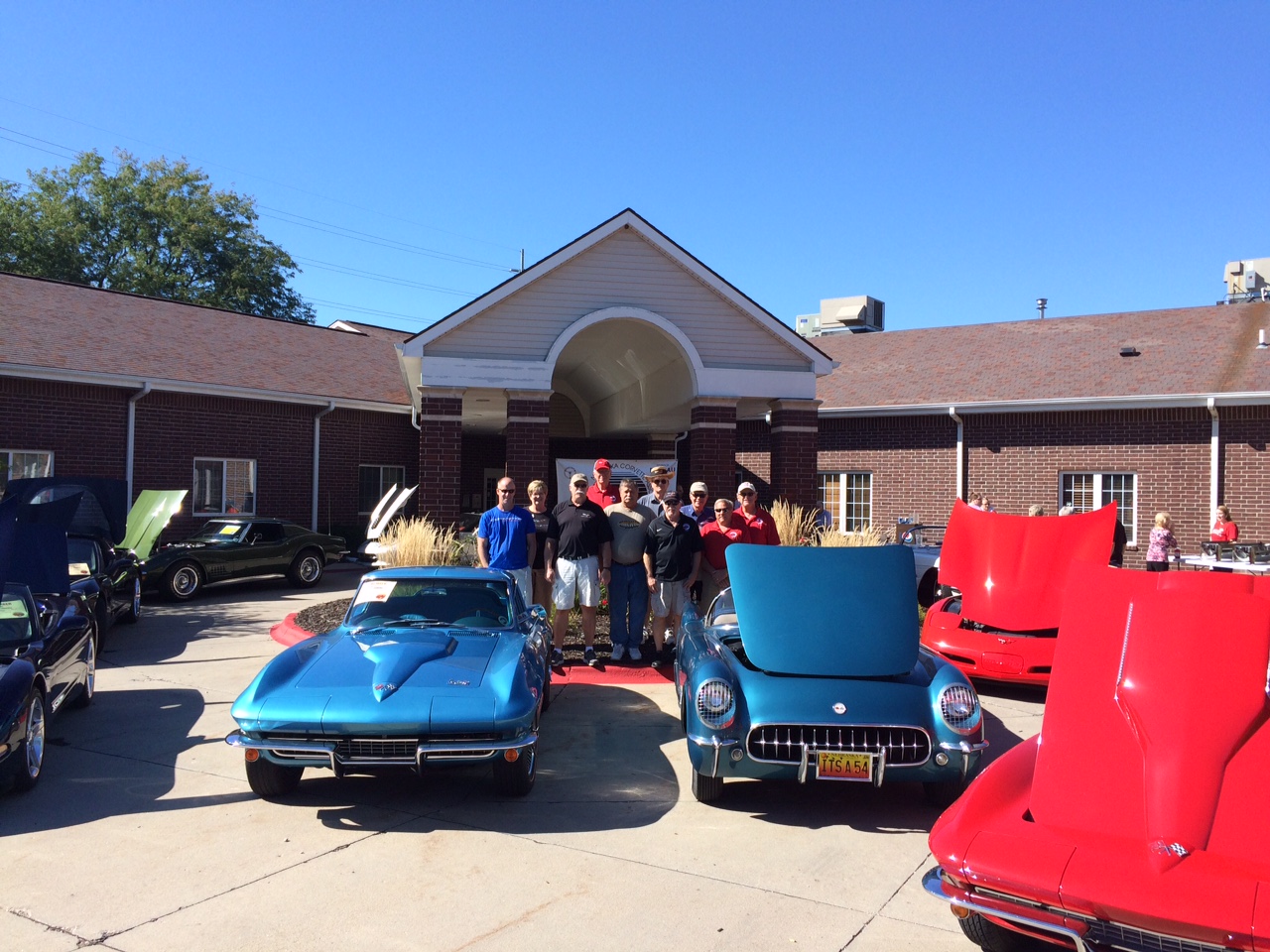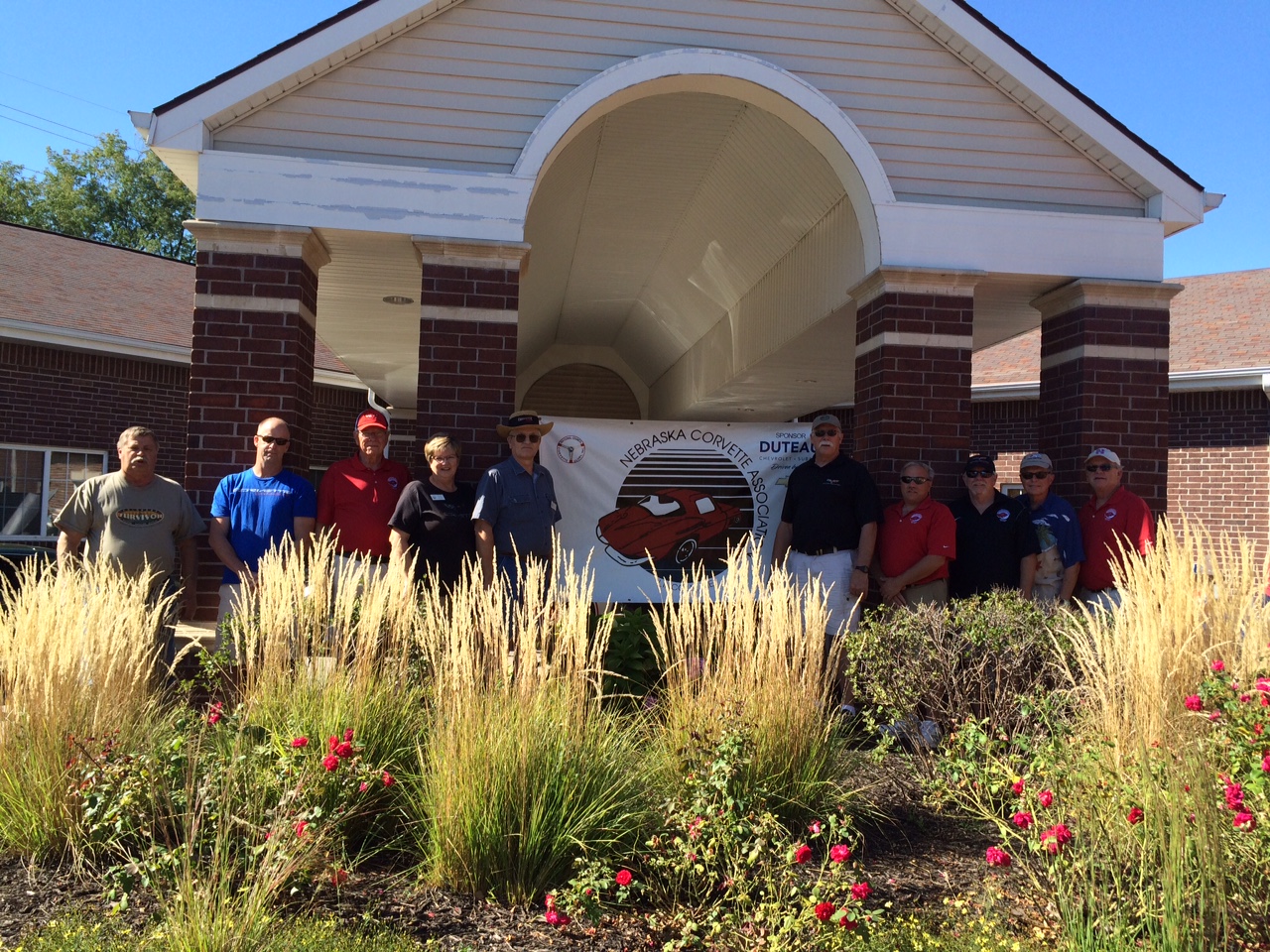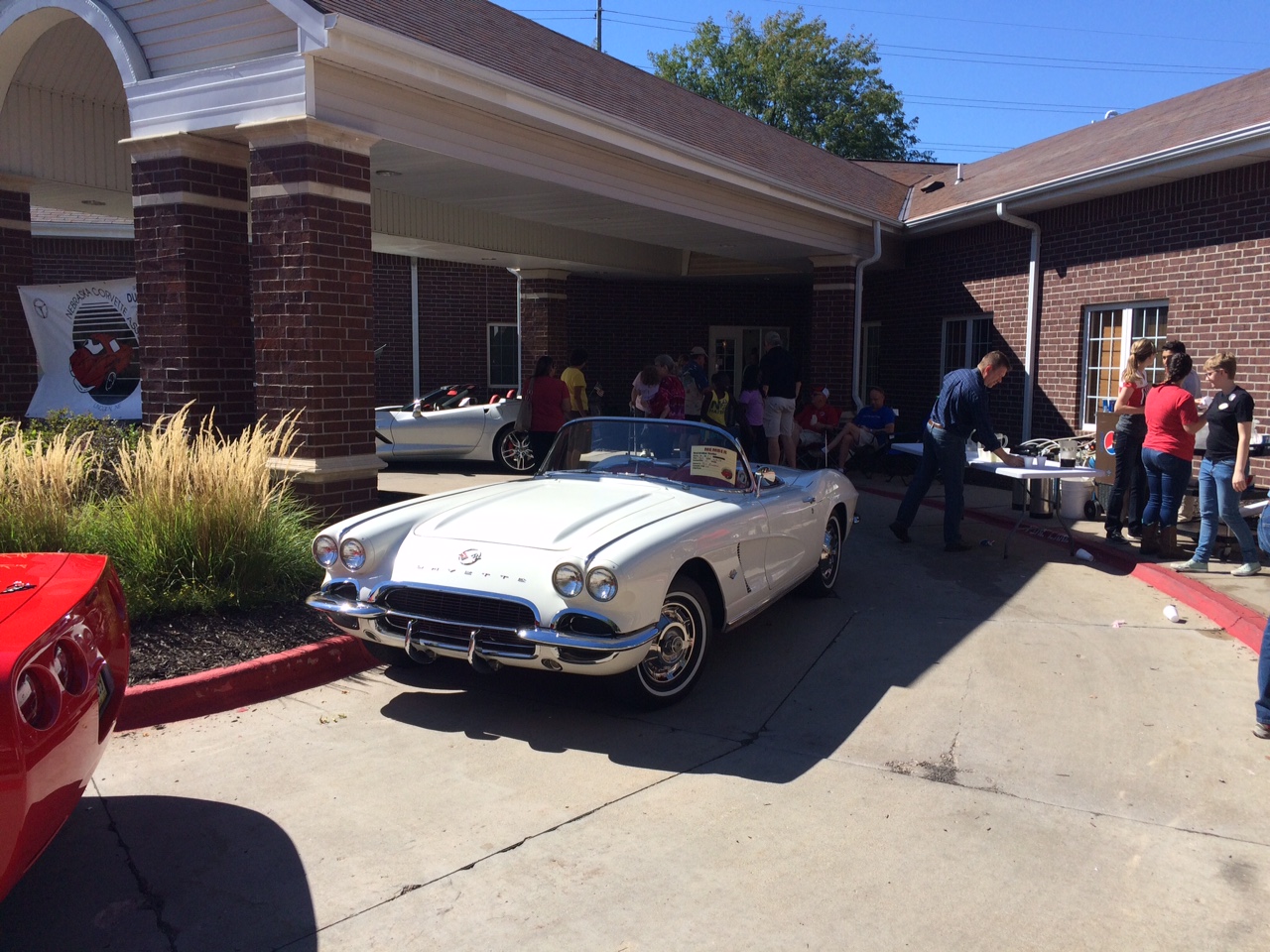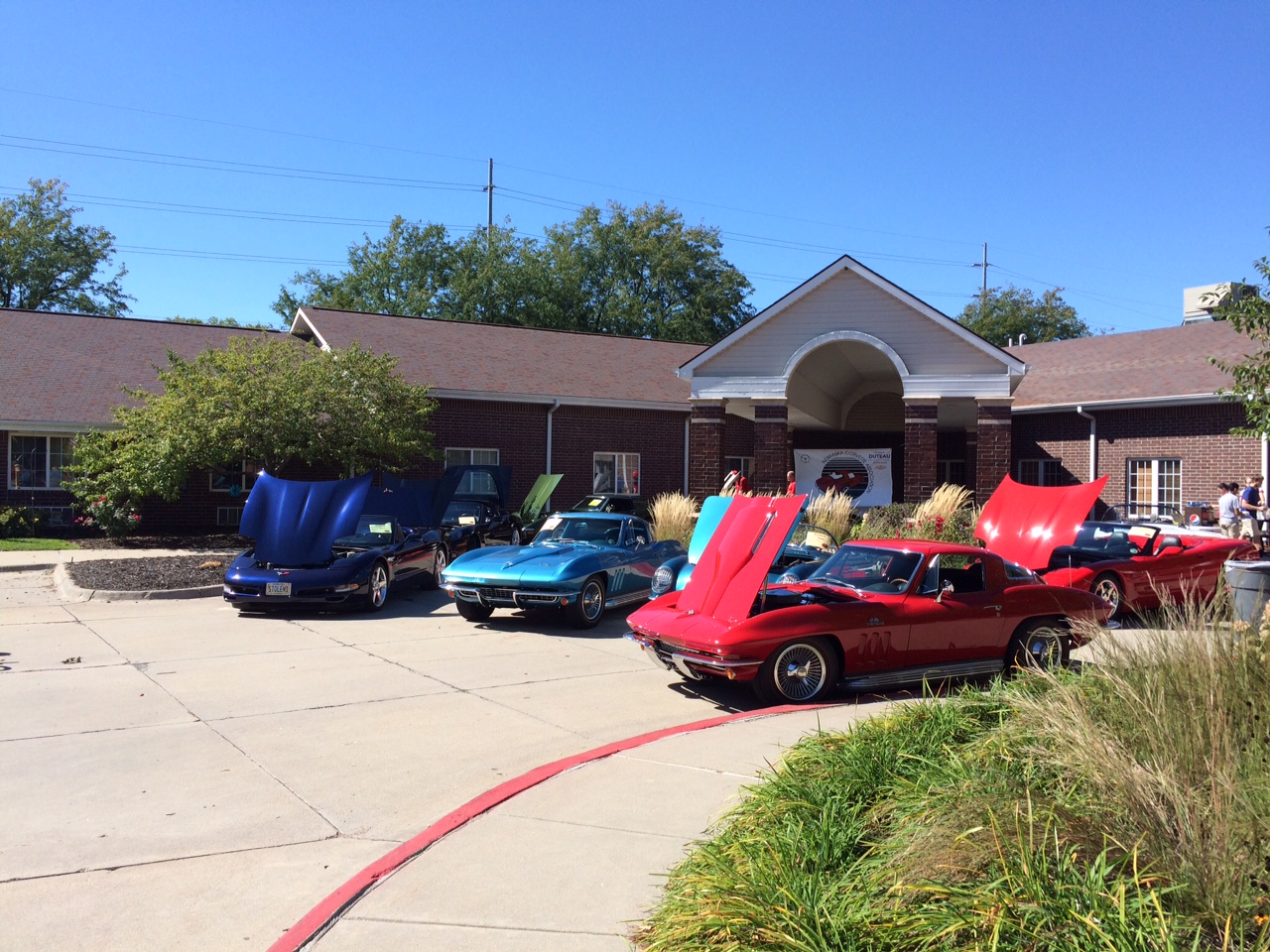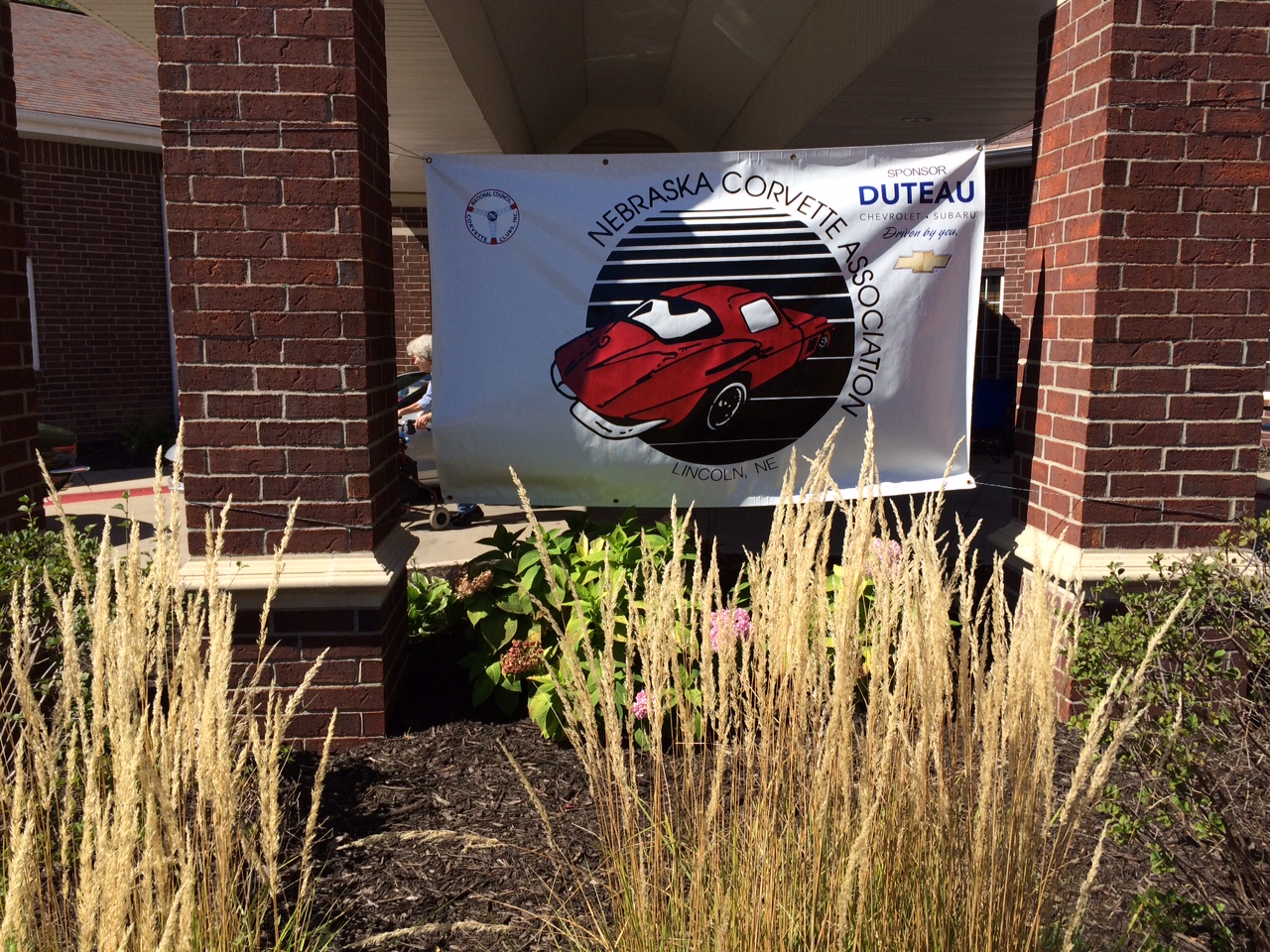 Legacy Terrace Retirement Community Carnival 9/11/16
9 Corvettes attended the carnival with resident's family and friends, all enjoying the beautiful weather, corn dogs, snow cones, and cotton candy.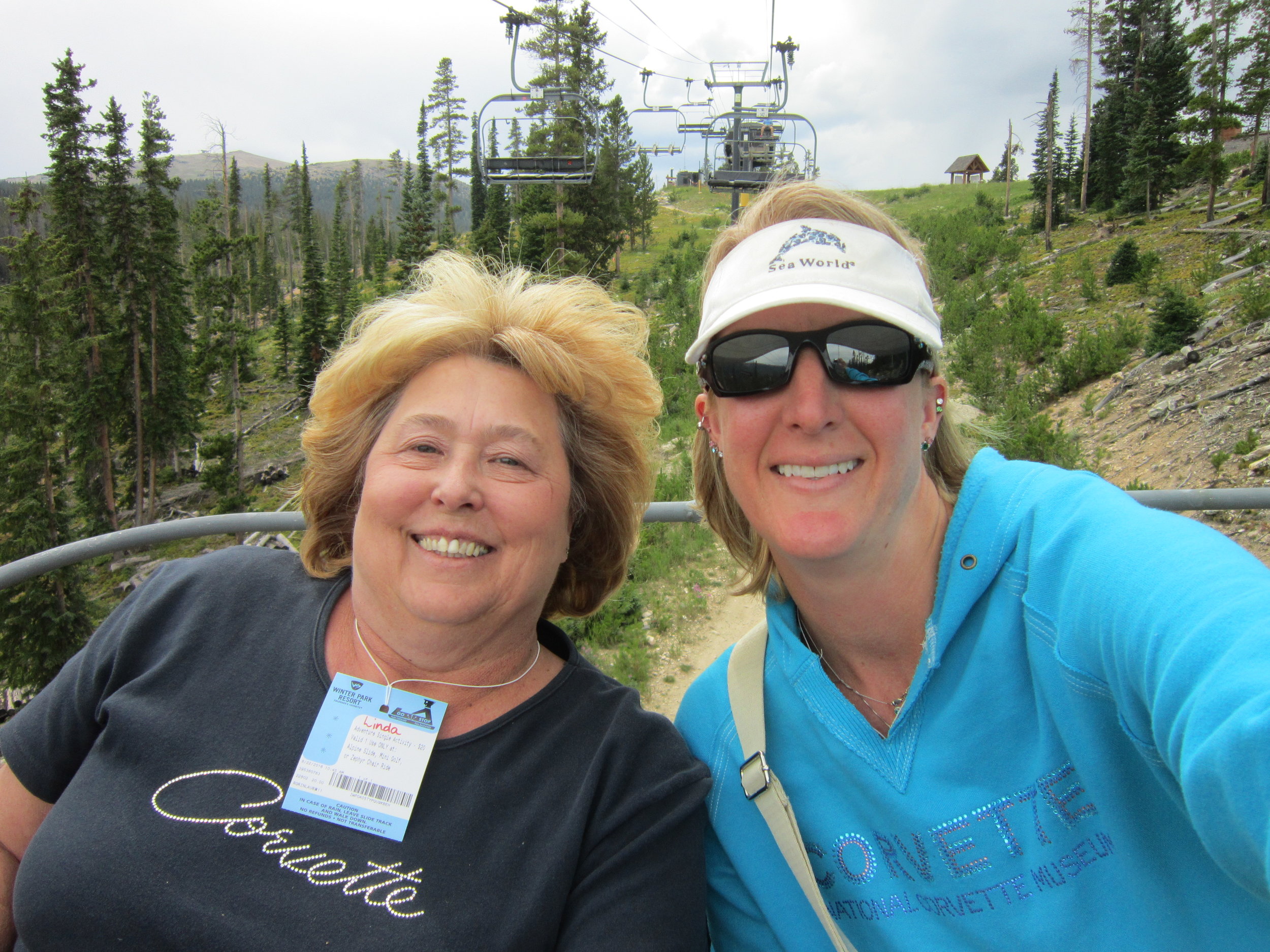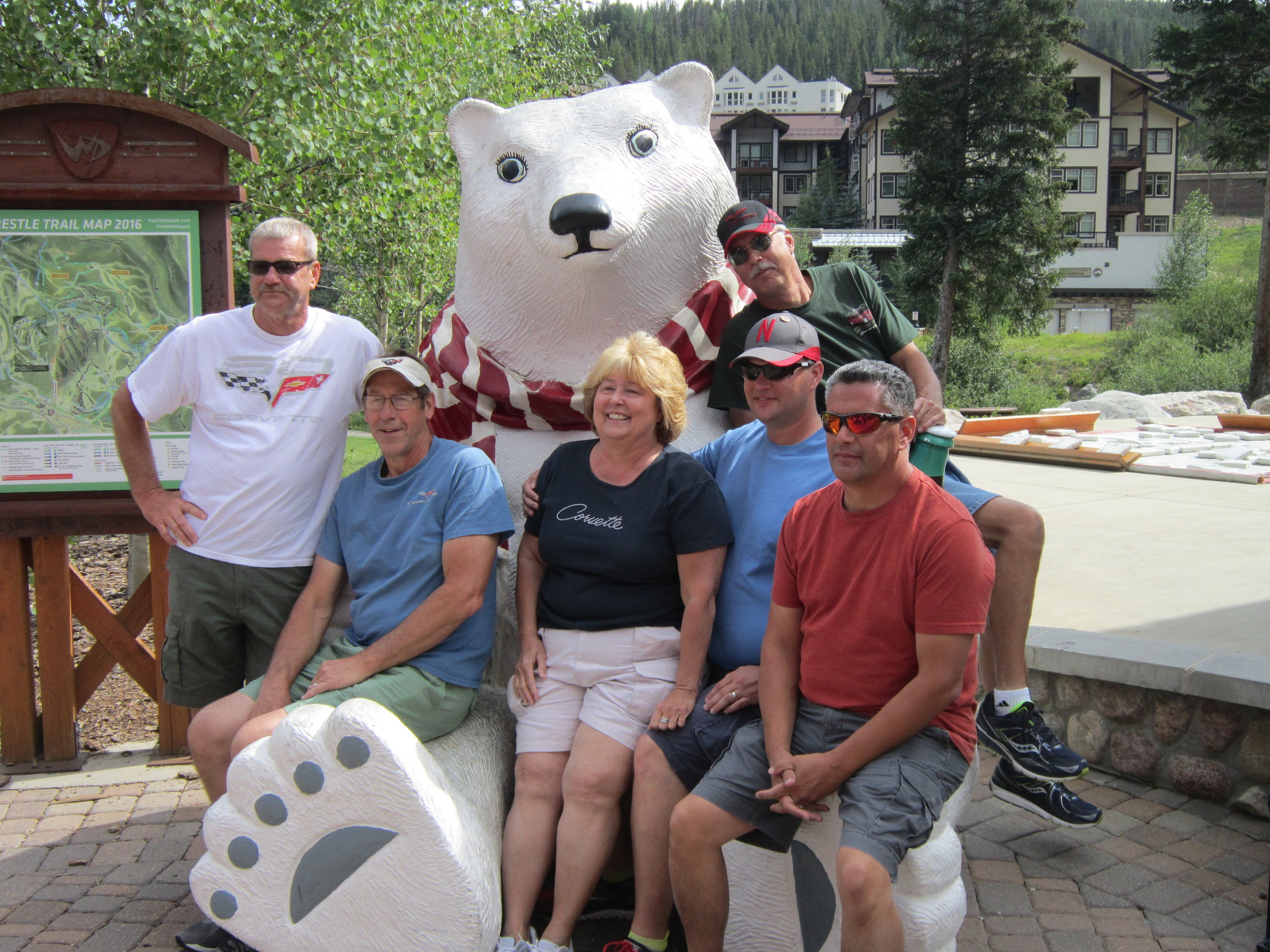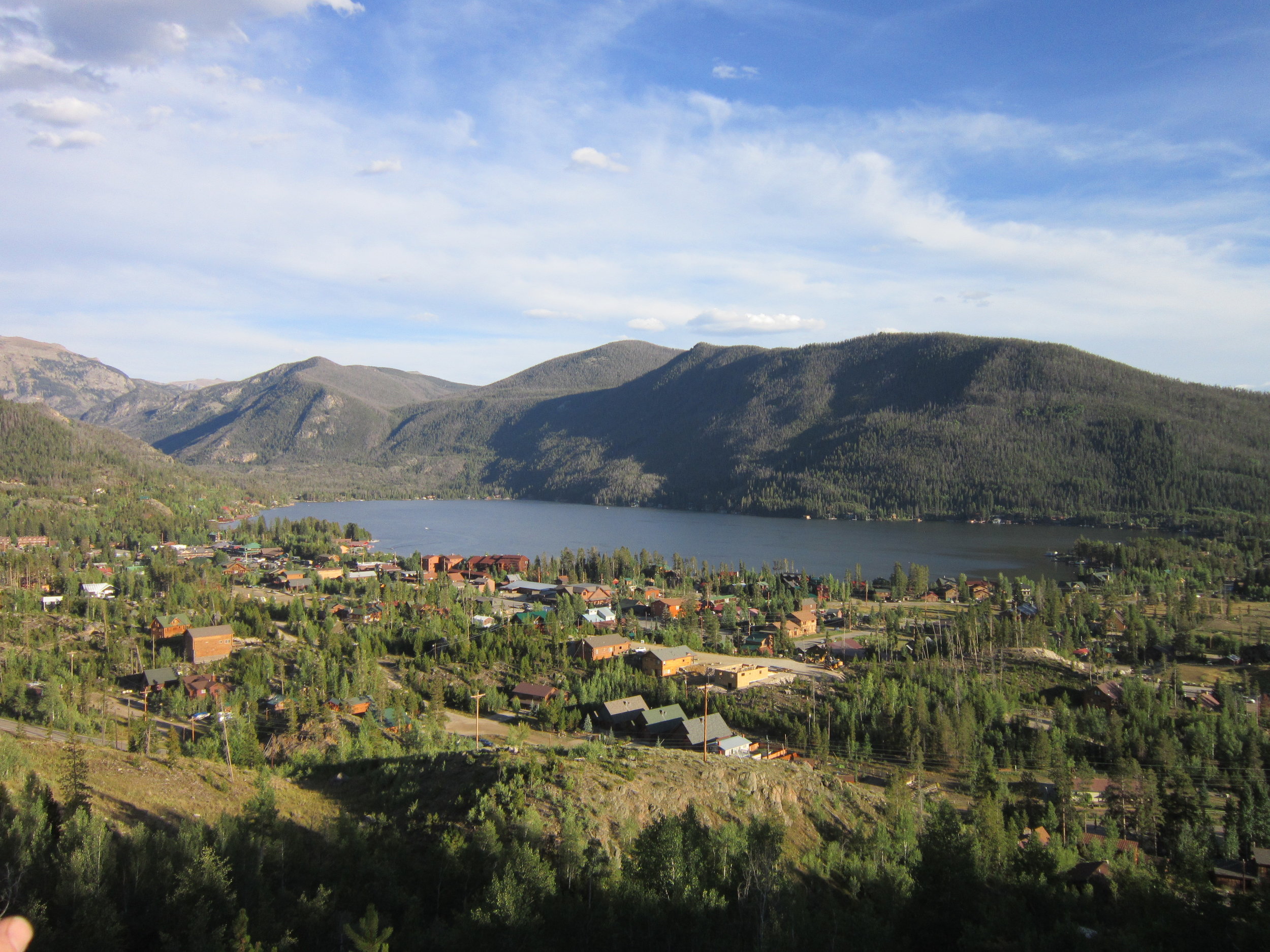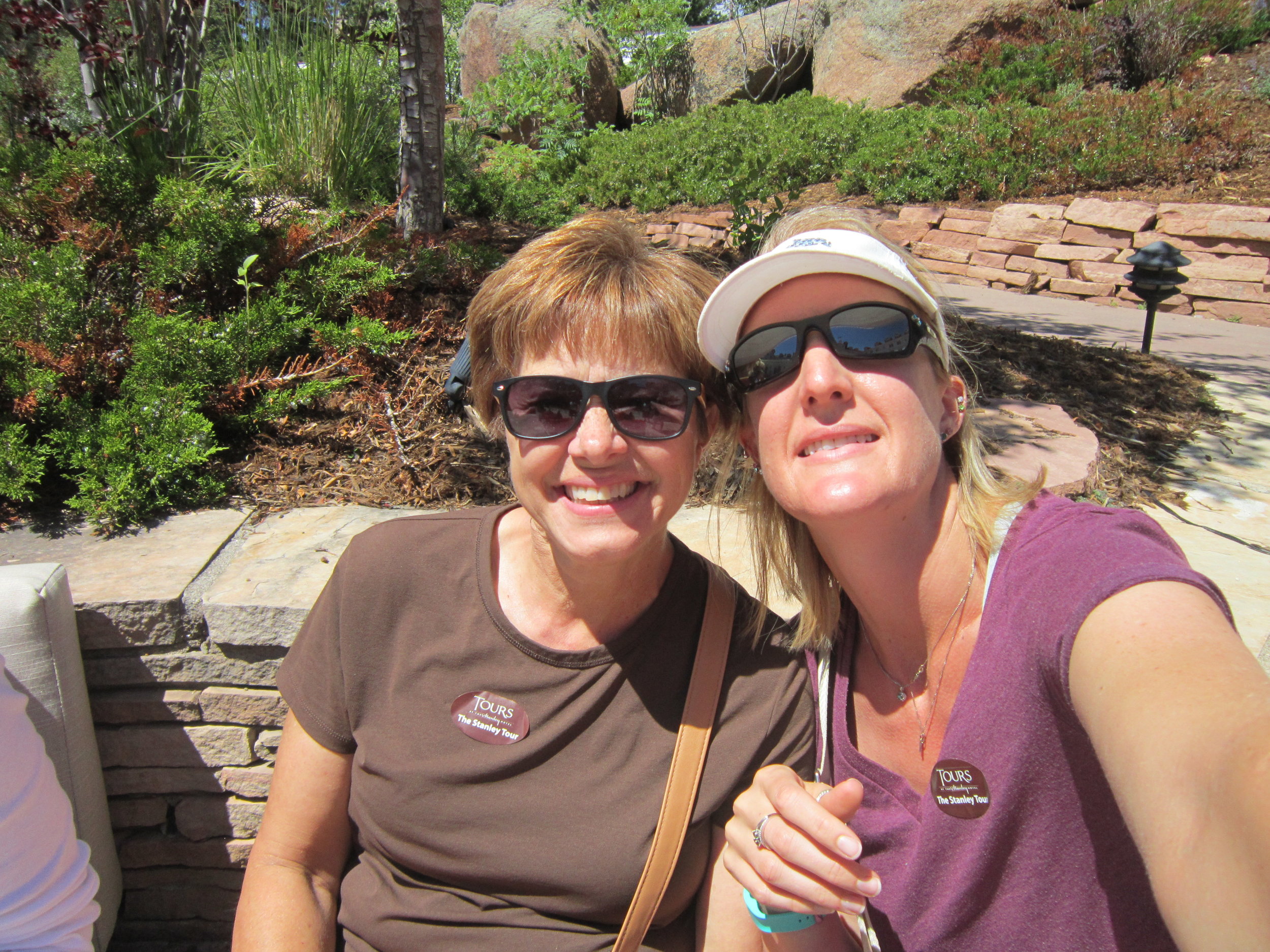 Grand Lake Car Show 8/19-8/24/16
Held in Grand Lake Colorado, the show drew 68 cars this year lined up along a block of this beautiful mountain town. 8 cars with 14 people made there way from Lincoln to Grand Lake Friday, braving heavy rain, hail, and temperatures too cold for summer tires to show their cars Saturday. Sunday brought trips 2 and 3 back over Fall River Road to Estes Park for a tour of the Stanley Hotel, lunch, and shopping. Monday some of the crew visited Vail while the rest went to Winter Park to take in the Alpine Slide, shopping, great views, and lunch at the top of the mountain. Tuesday found most headed home with some stopping in Imperial for visit at Harchelroad Chevrolet and a good look and a new Grand Sport, while one car visited the Royal Gorge and then caught up with the Imperial group for dinner and the next day a 4 car convoy home.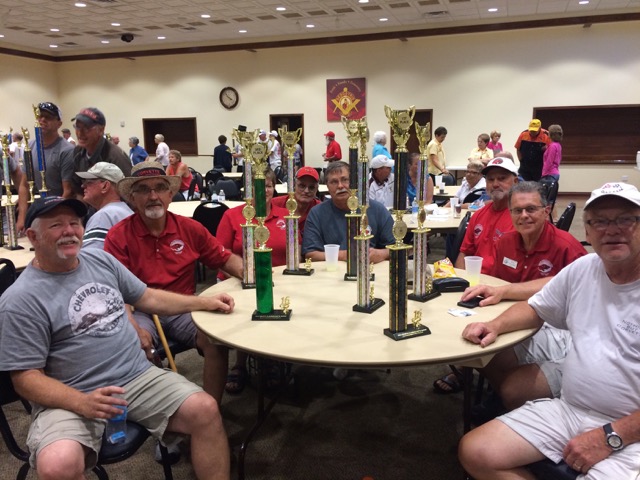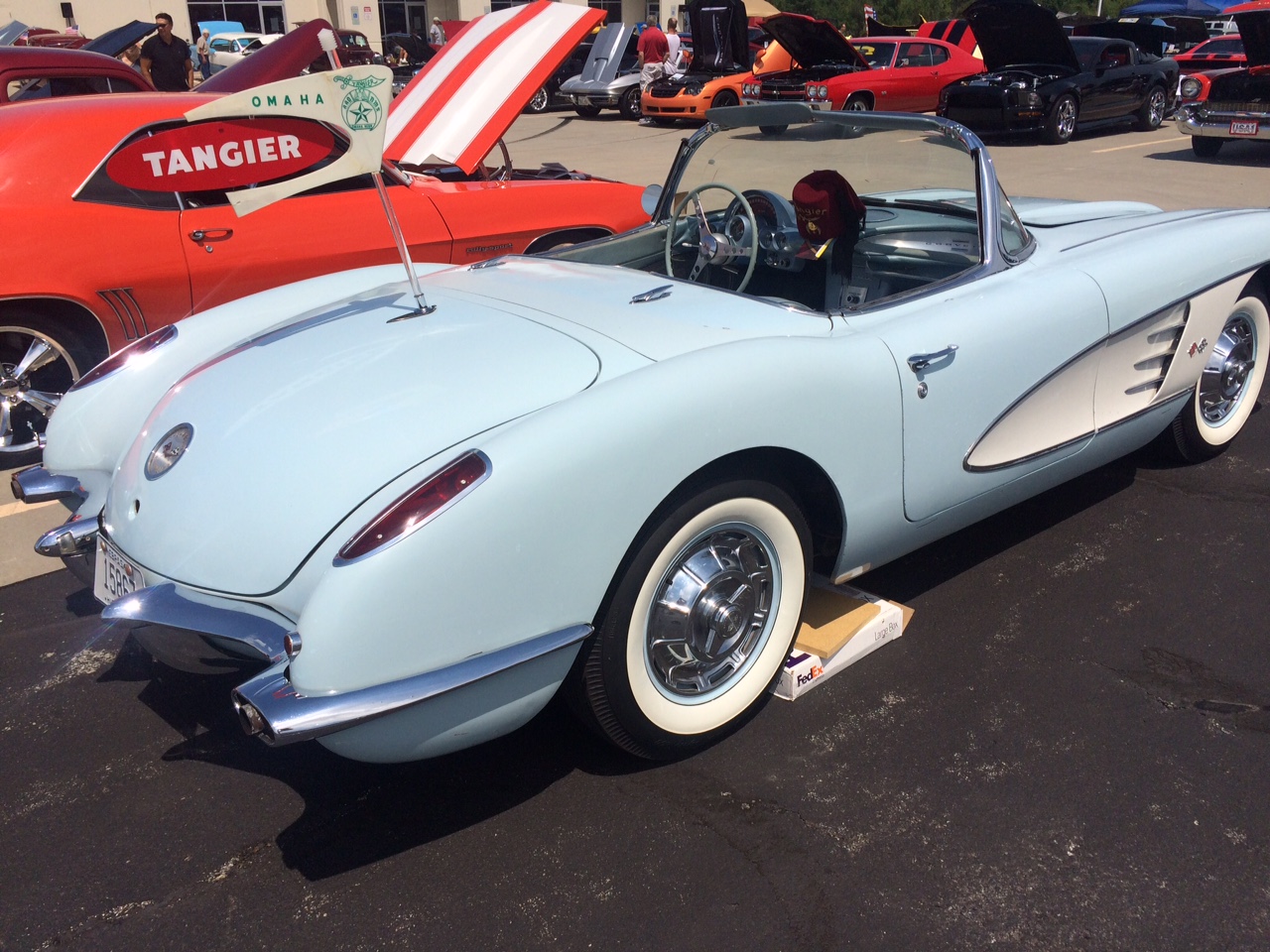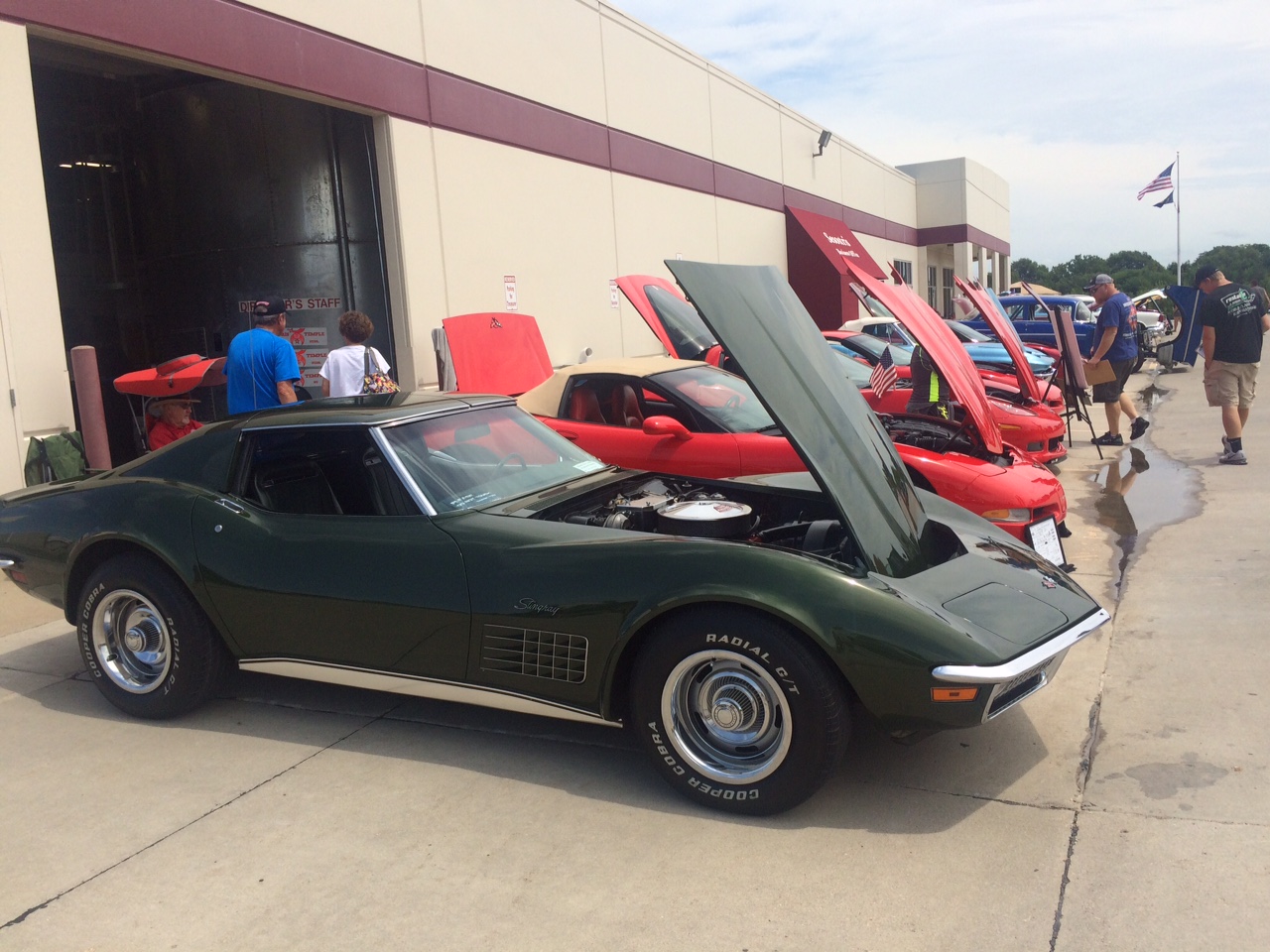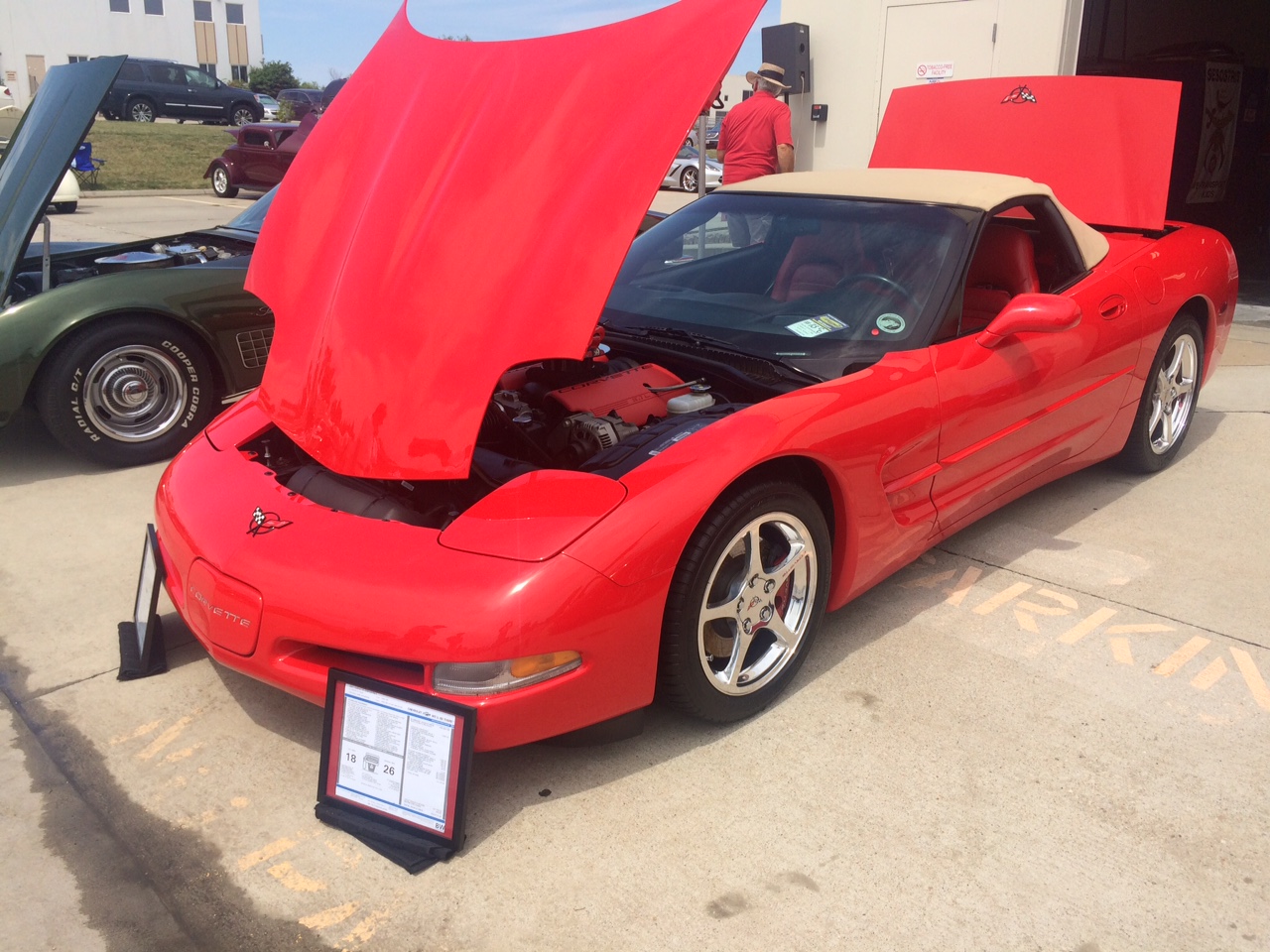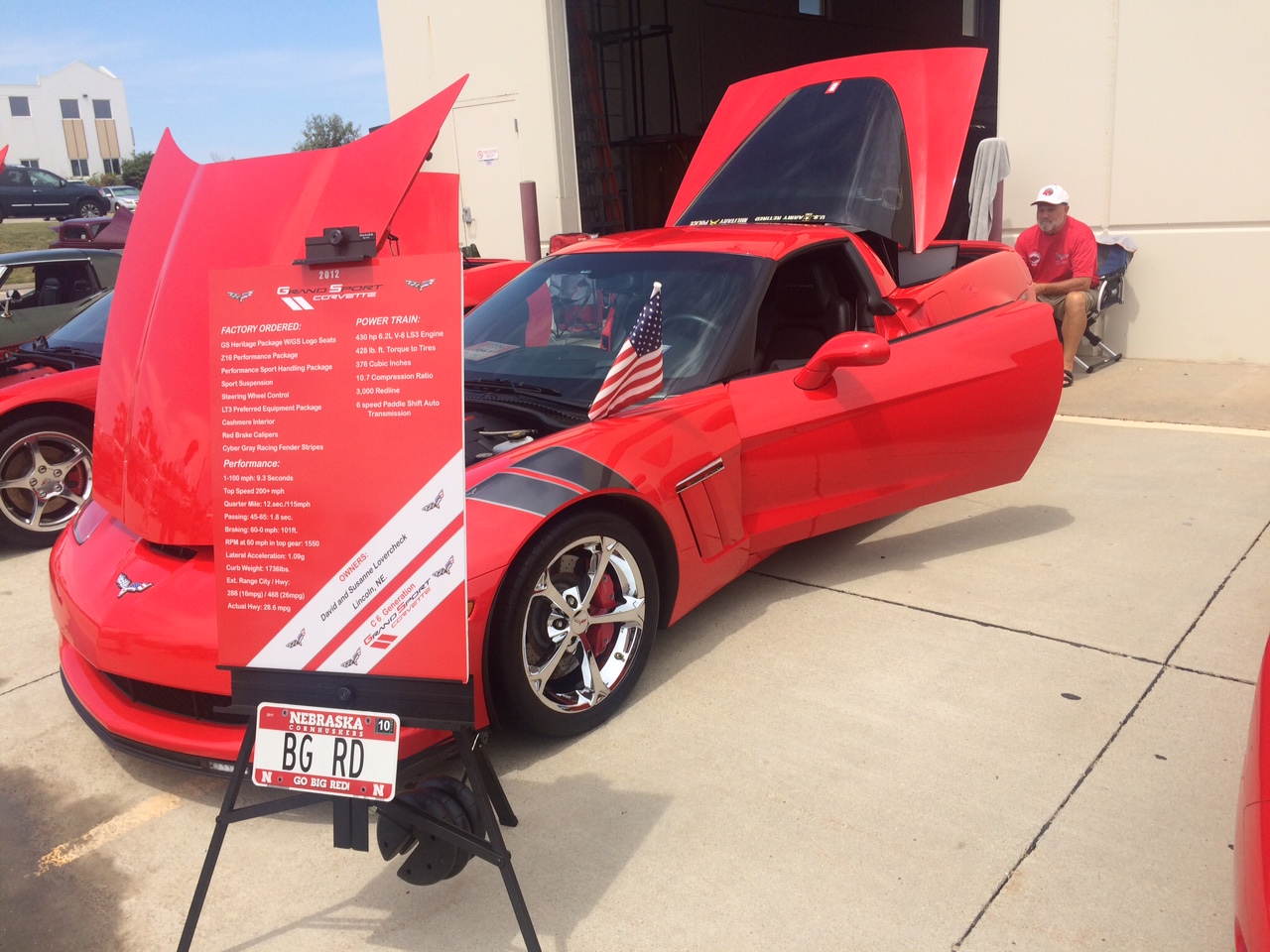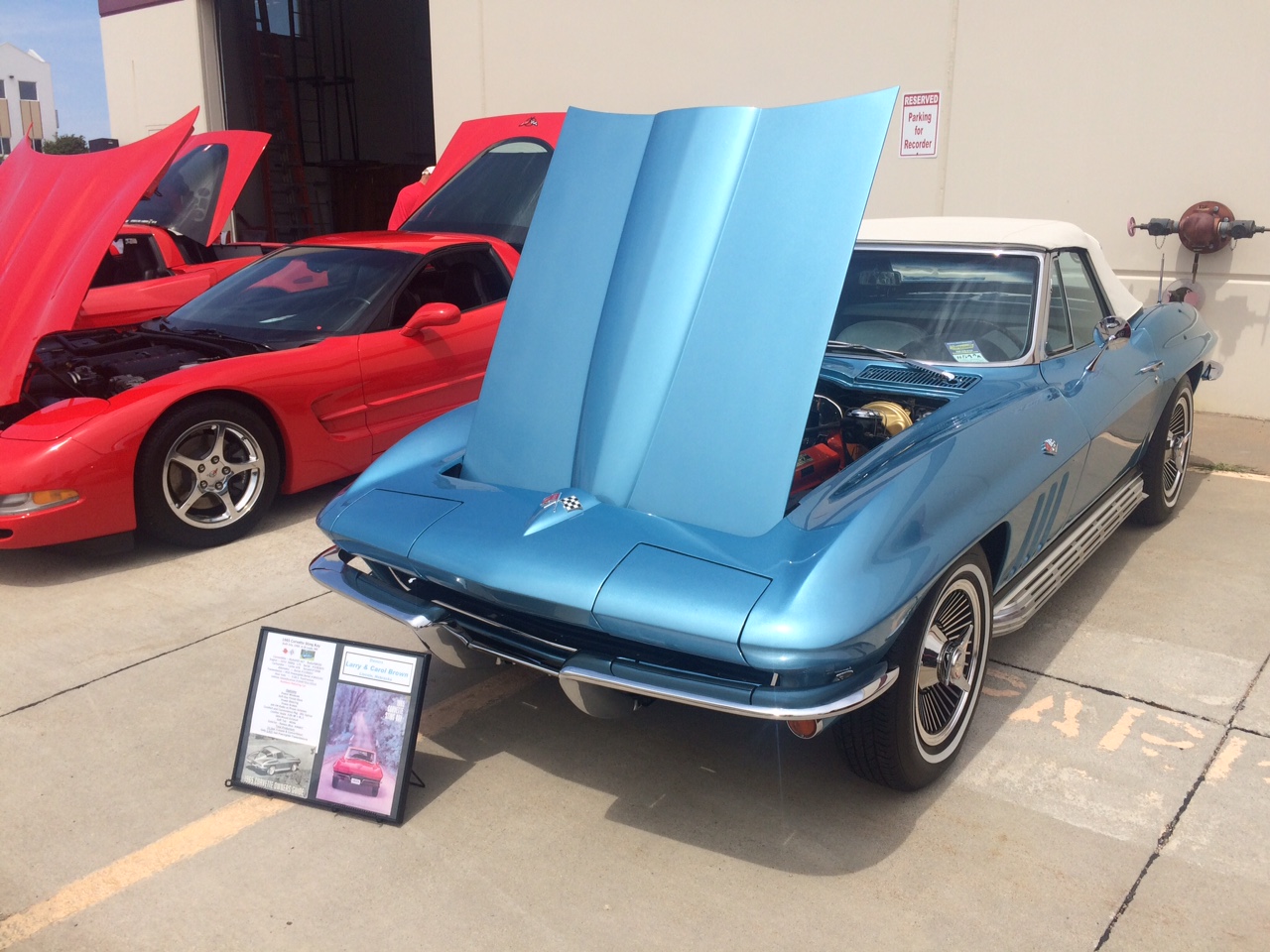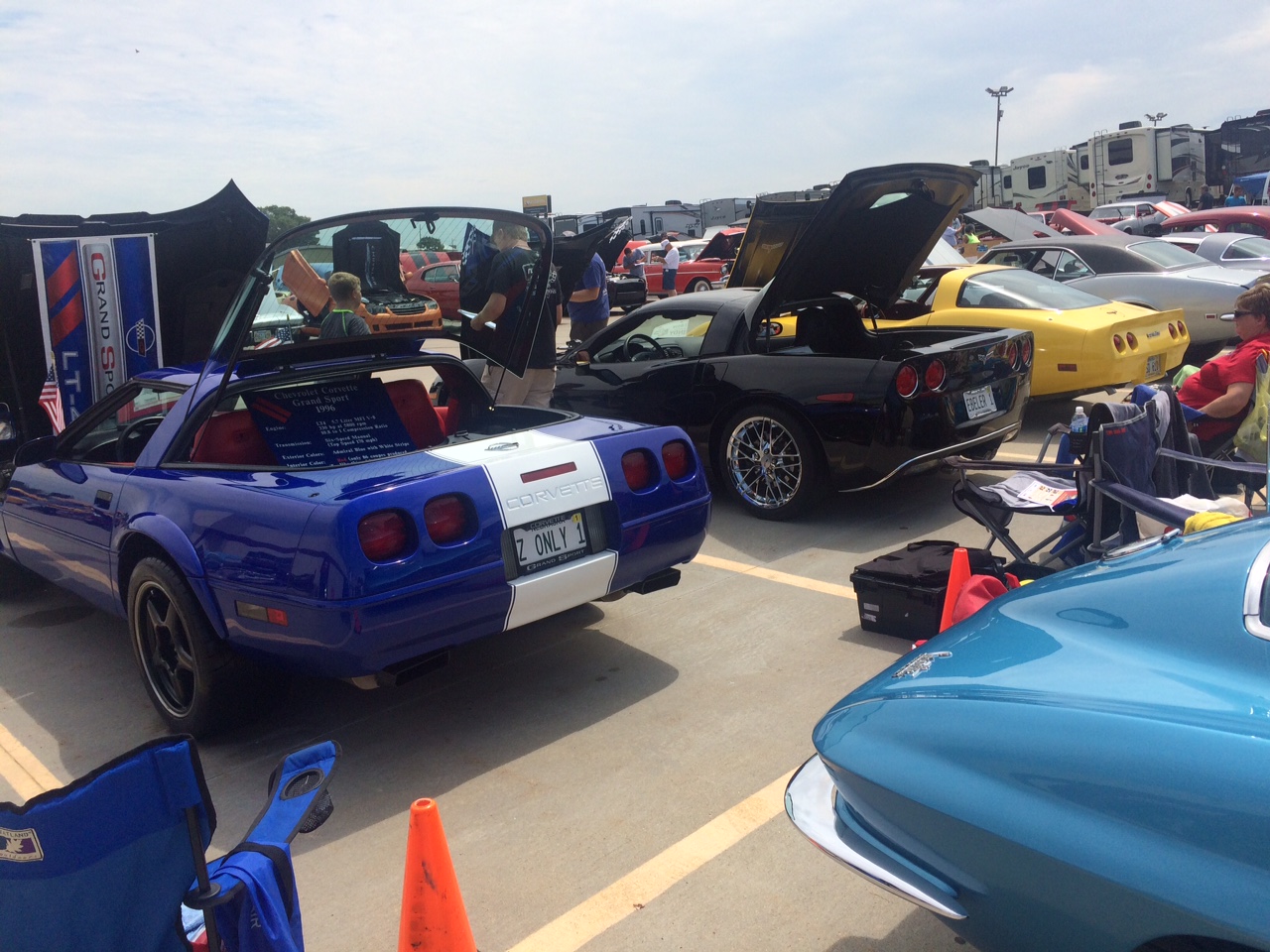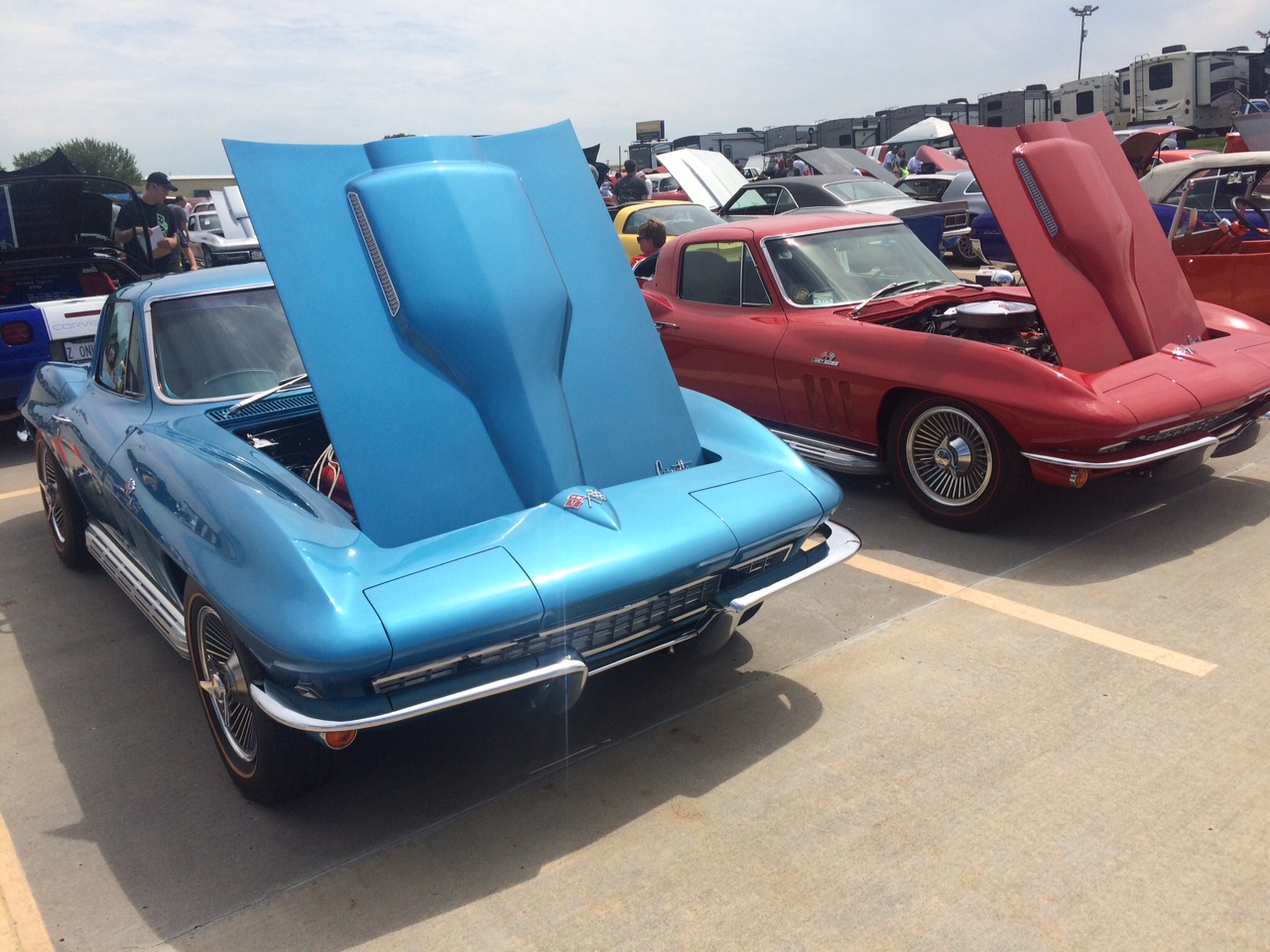 Cruis'n Classics Car Show 7/31/16
We had several members of the Nebraska Corvette Association attend and do well. The day started out like it might rain and sure enough it did, right after all of the 125 cars had been made show ready. However this only inspired everyone to again wipe their cars to wait for the judges to appear. Members there were: Mike H. (1970 Green Coupe) 3rd Arlyn U. (2001 Torch Red Convertible) 2nd Paul and Kathy E. (2011 Black Coupe) 2nd Larry B. (1965 Nassau Blue convertible) 3rd Bruce R. (1960 Light Blue Roadster) 2nd Mike M. (1966 Nassau Blue Big Block Coupe) He had more people around his car than any of the rest of us combined! Bill Z. (1996 Grand Sport) 2nd Dave L (2012 Grand Sport Convertible) 1st Ron B. (1966 Red Coupe Big Block) 1st Mark B. (2015 Silver Convertible) We had a great time!!!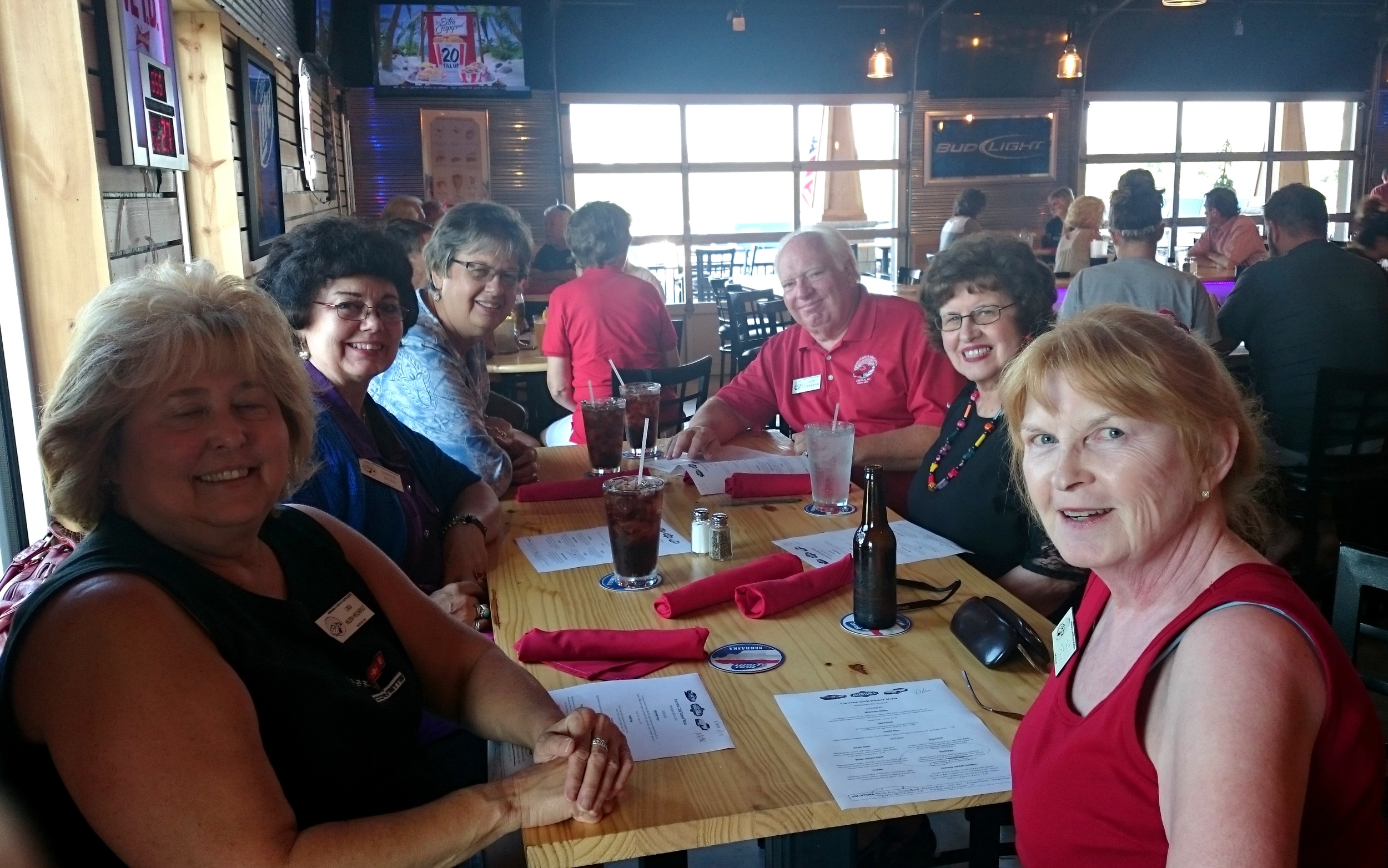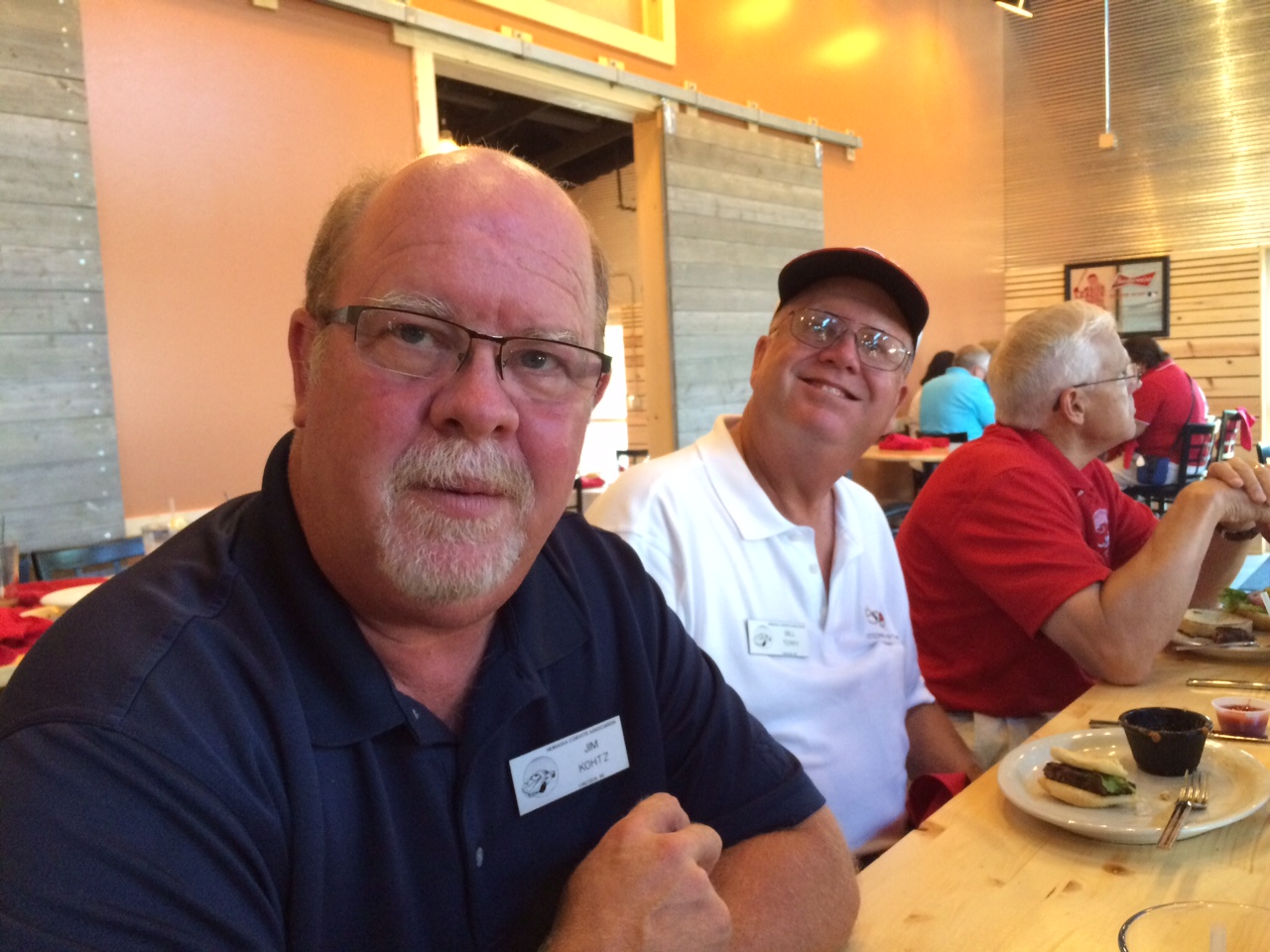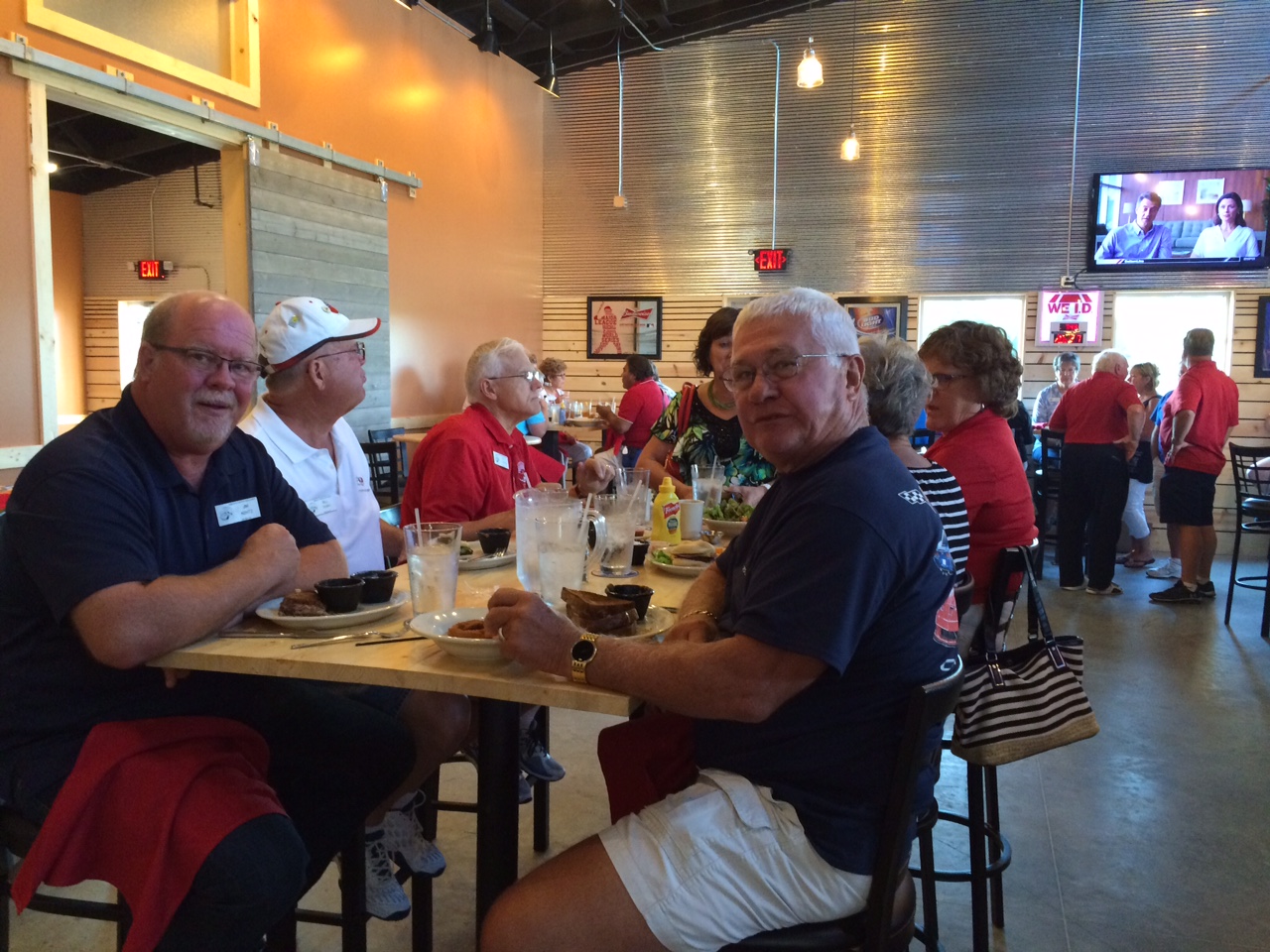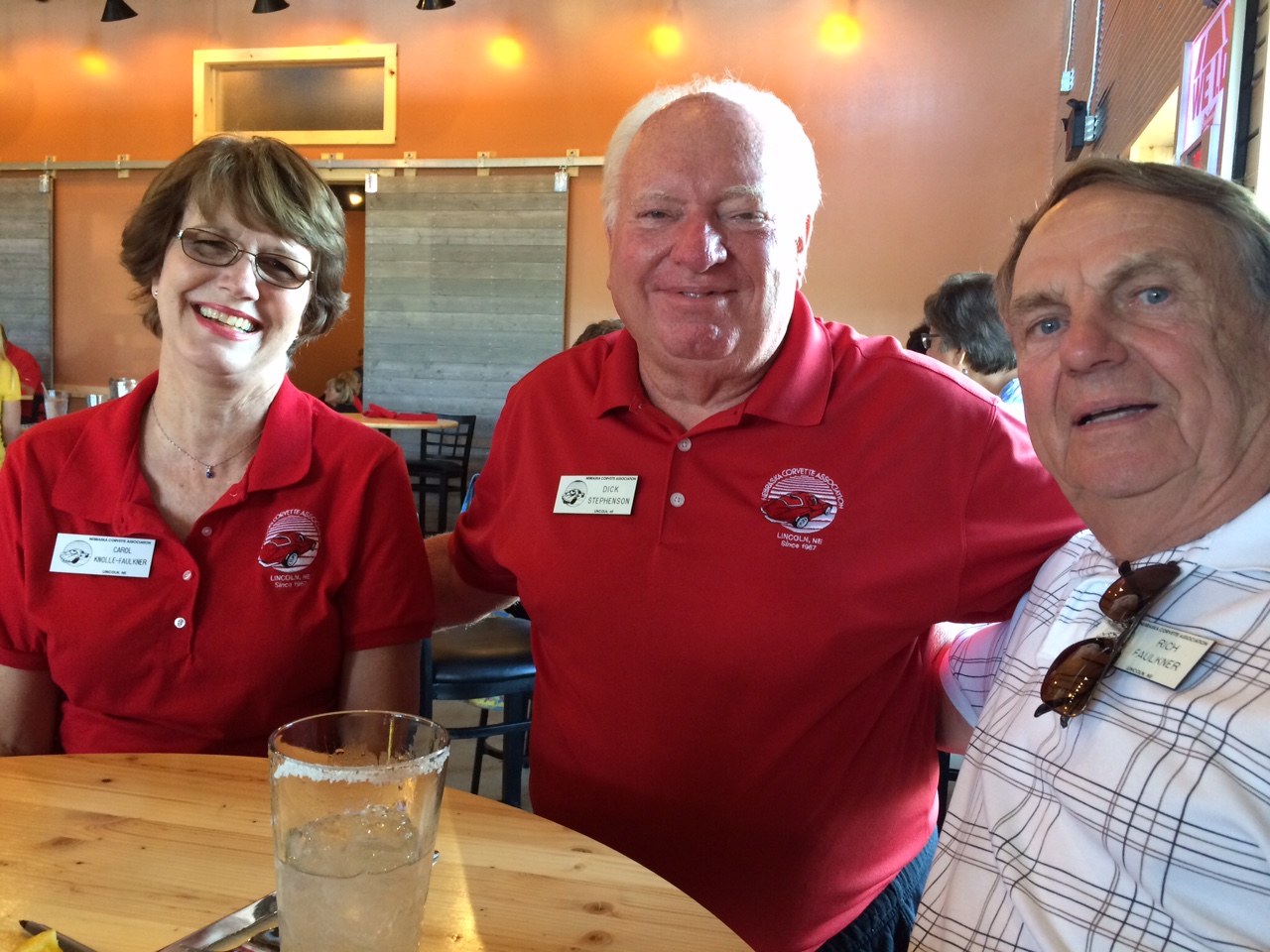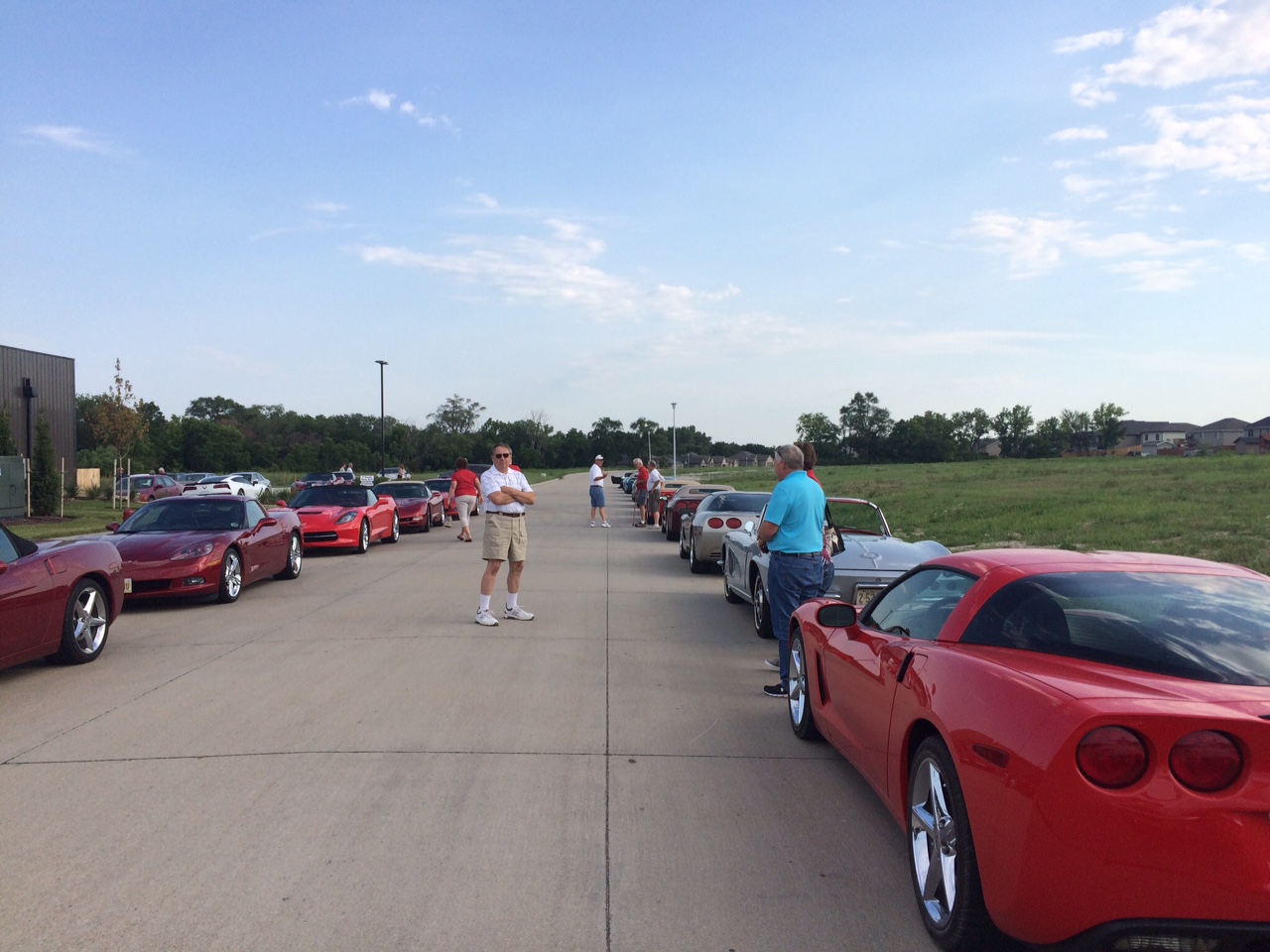 NCA July Social 7/27/16
70 members in 40 Vettes convoyed from Holmes Lake Park to 9 South Char Grill 2 in Hickman, a beautiful new restaurant that had everything ready for our group.
NCCC Roar in to Omaha 7/17-7/22/16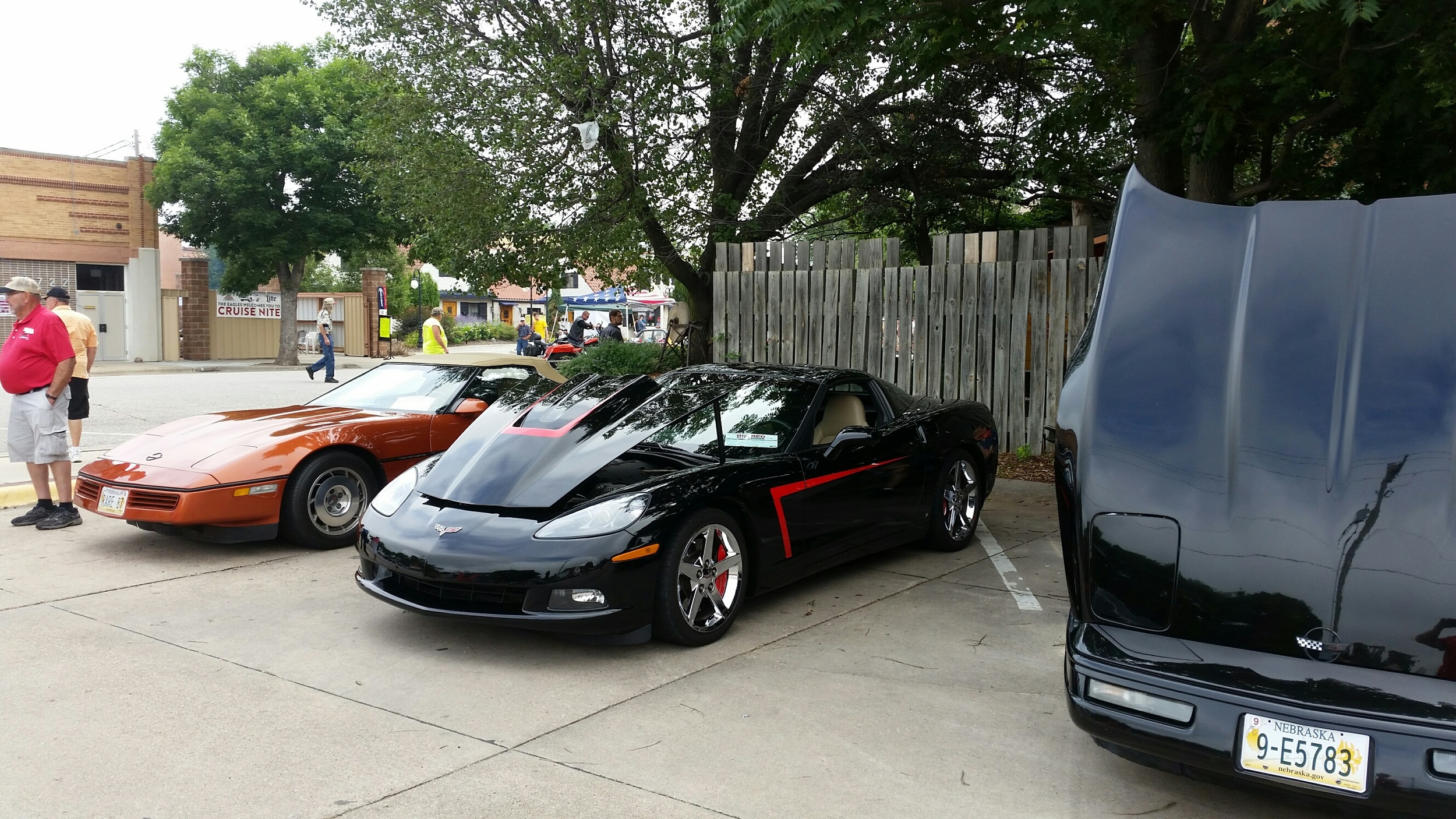 Cruise Weekend Show and BBQ 7/16/16
3 couples made their way to Kearney to check out the show, reporting lots of fun and great weather.
3rd Annual Haymarket Corvette Show 7/14/16